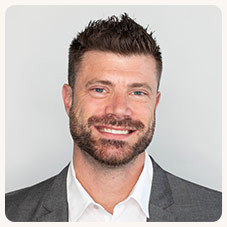 Mike Goss
Acting Chief Financial Officer
"As the father of three young children, I see first-hand how access to great child care impacts not just my family but also all of our friends and the families of our children's friends. Great child care means our kids thrive and we parents can go to work. Knowing Care.com helps so many families meet this need is a great feeling."
Michael Goss was appointed Acting Chief Financial Officer of Care.com on August 29, 2019. In this capacity, he is the Company's lead executive with the financial community including investors, analysts, and banks, and helps evaluate growth opportunities and M&A targets for the Company. In addition, he oversees Care.com's finance function, including planning, forecasting, accounting, tax, treasury, and compliance.
Michael joined Care.com in November 2012 and since then has held a variety of roles within the Finance Department, including most recently, Vice President, Finance. Prior to joining the Company, he worked within the finance organization at Aspen Technology. Michael began his career in public accounting at Grant Thornton and Deloitte. He received his B.A. from the University of New Hampshire.