What's cuter than one adorable kid in a Halloween costume? Coordinating sibling costumes, of course. We've rounded up 19 of the most creative, most beloved sibling costume ideas just in time for Halloween. From super-easy to pull together to semi-advanced, there's something in here for everyone. Happy haunting!
1. Lilo & Stitch
Whether you've got besties on your hands or siblings, going as Lilo and Stitch is always a good idea.
2. Three good fairies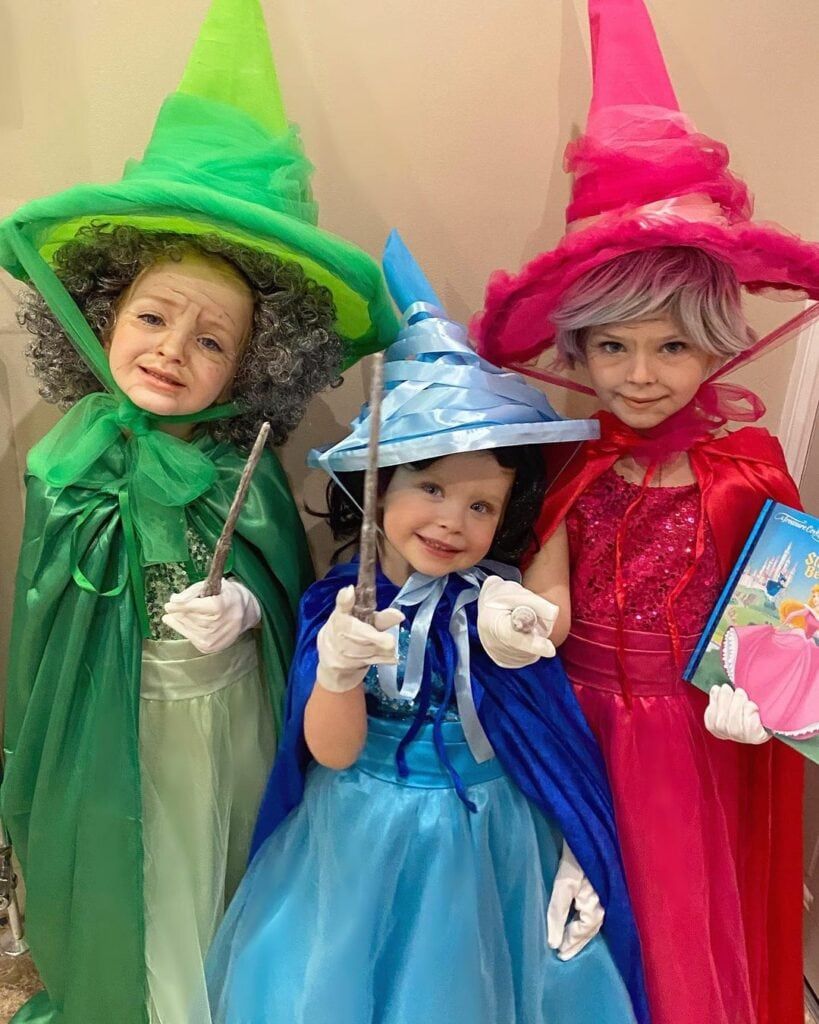 Forget Cinderella! This trio of good fairies — Flora, Fauna and Merryweather — is a sibling Halloween costume for the books!
3. Jasmin, Aladdin and Abu
Everything about these sibling "Aladdin" costumes are perfect — but look at that sweet little Abu! What a cutie!
4. Cops and robbers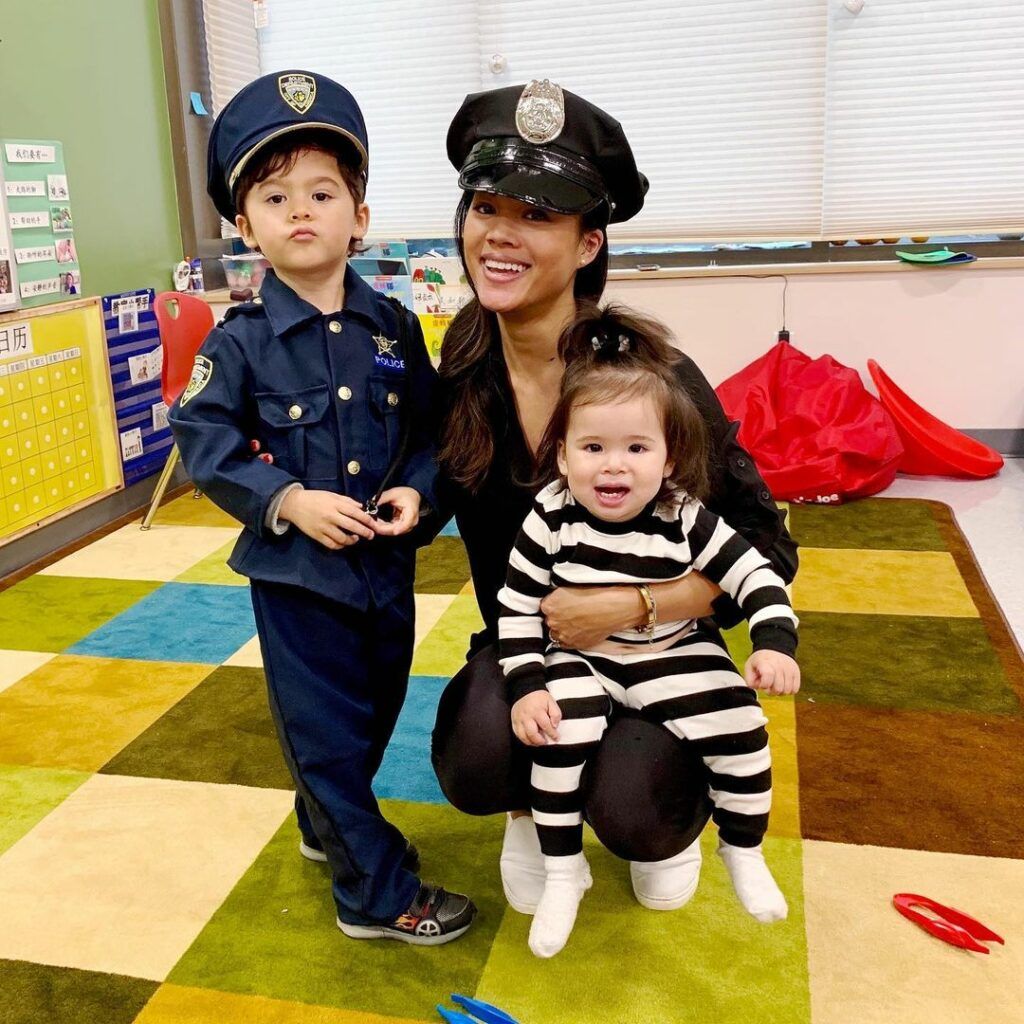 Take your little one's police officer costume to the next level by adding an adorable and miniature crook. Cutest little cops and robbers!
5. Little Red Riding Hood and the Big Bad Wolf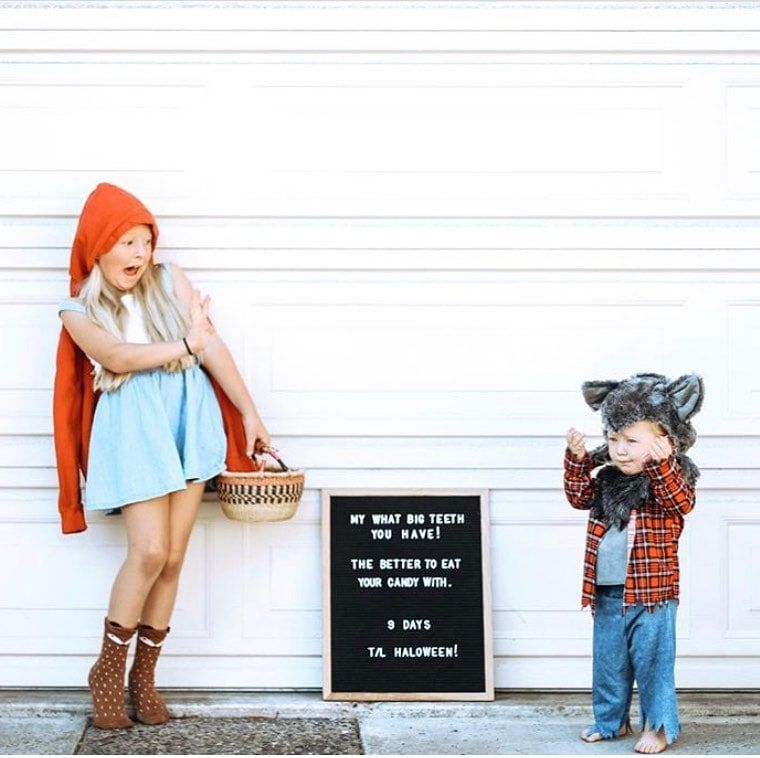 There's so many things to love about this sweet Little Red Riding Hood and Big Bad Wolf duo, but it's the wolf's frayed jeans that really do it for us.
6. President Biden and Vice President Harris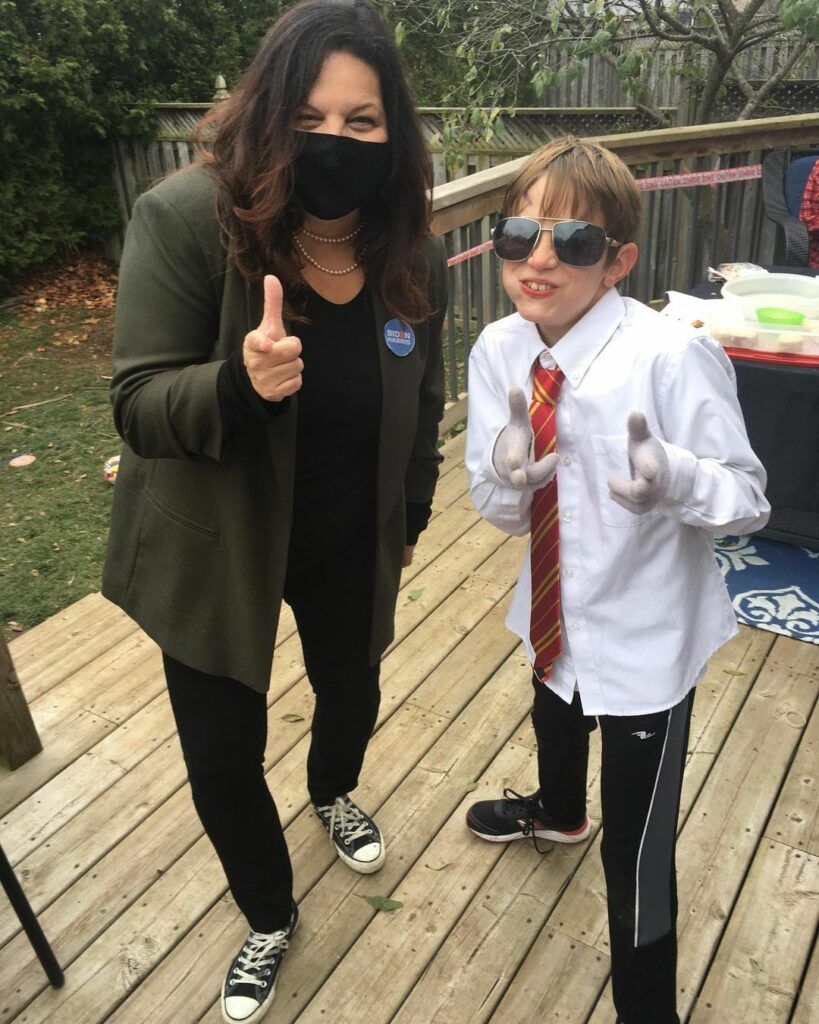 Whether you take part or leave it solely up to the kids, there's no denying that a Biden/Harris duo is both timely — and super easy!
7. Mario Brothers
One of the best things about this Mario Bros. sibling costume? There's very little potential for arguing over who's who.
8. Alvin and the Chipmunks
These siblings and their cute pup pulled together to make an amazing Alvin and the Chipmunks trio. Awww, the band's all together!
9. Ghostbuster and Stay Puft Marshmallow Man
The ghostbuster is ridiculously cute, but let's be honest here, is there anything more adorable than a baby Stay Puft Marshmallow sidekick?!
10. Rainbow and rain cloud
First comes the rain cloud … and then a sweet baby rainbow! This sibling duo is too cute for words.
11. Peter Pan and Captain Hook
OK, this is just about the sweetest Peter Pan and Captain Hook we've ever seen. One problem, though: Hook's not even scary at all.
12. Beauty and the Beast
Clearly, this beauty and beast are besties. Look at how great they look together!
13. Dorothy and the Lion
Really, can one ever go wrong when there's ruby slippers and a baby lion involved?
14. Lobster, chef and baker
And while we're at it, can one ever go wrong when there's a baby lobster in a pot?
15. Jack and Sally
While the kids may be too young to watch "The Nightmare Before Christmas," they do make for a super cute Jack and Sally.
16. Superman and Supergirl
It's a bird! It's a plane! It's the perfect super-sibling costumes!
17. Firefighter and a Dalmatian
Everybody knows it: Every good firefighter has a beloved firehouse Dalmatian.
18. The Grinch and Cindy Lou Who
We're dead. This Grinch-themed sibling costume simply can't be topped!
19. Old couple
While "old people" may be a generic costume, these are fantastic — and love how these kiddos are committing!