Every season has its unique appeal, but the possibilities that the long, sunshine-filled days of summer present offer a particular brand of magic — especially if you're a child. For kids, summertime can feel endlessly whimsical. But for parents and caregivers, it can feel endlessly challenging to keep kids from lamenting that they're bored.
Thankfully, you don't have to shell out big bucks for fancy gadgets or summer camps when there are so many free (or almost free!) summer activities they'll love. Here are 17 free things to do with kids this summer. Say goodbye to "I'm bored."
1. Get creative in the kitchen
Melissa Johnson of Best Friends for Frosting recommends trying this recipe for summery snow cone cupcakes (perfect for the Fourth of July!) or funfetti cheesecake, both of which are easy to do with kids and can turn an everyday moment into a celebration.
2. Create mosaic chalk art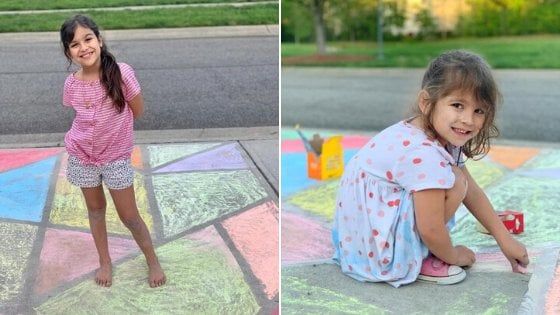 Lifestyle blogger Chrissy Serrano says her family has enjoyed this artistic activity, which only requires painter's tape (or packaging tape, if you only have that on hand) and chalk. "Put the tape on your driveway or sidewalk to create a rectangle or square box," she recommends. "Inside the box, section off pieces into triangles and other simple shapes with the tape. Have your kids color in each section with chalk. When it's finished, peel up the tape for a beautiful mosaic masterpiece."
3. Check out a farm or petting zoo
Check with farms in your area to see if they offer tours, activities or are open to a few hours of help with real farm chores from your pint-size volunteers.
4. Play sprinkler games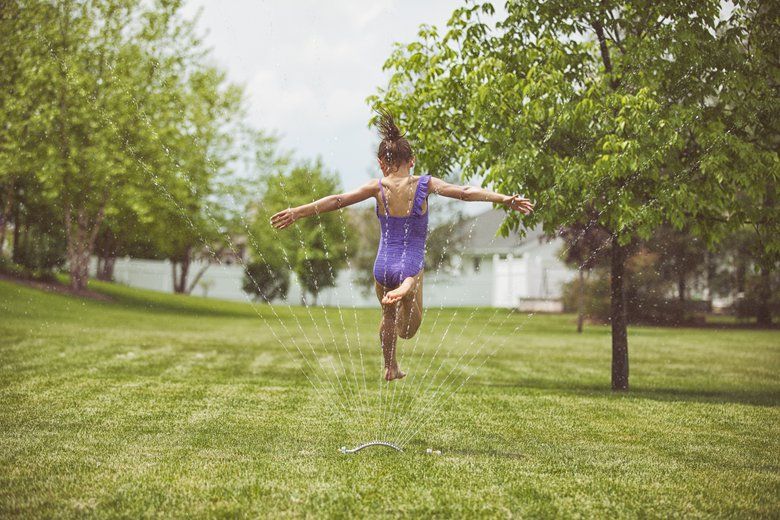 If you have a yard, plenty of steamy afternoons can be spent enjoying the cool spray of your sprinkler. Feel free to get creative! "We have a few sprinklers that I put under our trampoline in the summer to make jumping more fun, and my kids do enjoy that activity," says Serrano. "But their favorite activity is chasing each other in a game of 'water tag' with a $5 spray nozzle that attaches itself to the hose. I originally bought it to wash dirt off of the house, as it squirts the water in one direct stream. They find this game hilarious."
5. Paint seashells
If you live near or happen to be visiting a beach, grab a few shells before heading home. One of the best, most relaxing ways for kids to come down from their sun and sand high is to paint shells. In addition to it being one of the most peaceful things to do for free with kids, it's an adorable summer craft that makes an excellent gift for babysitters and grandparents.
6. Recreate a fancy restaurant experience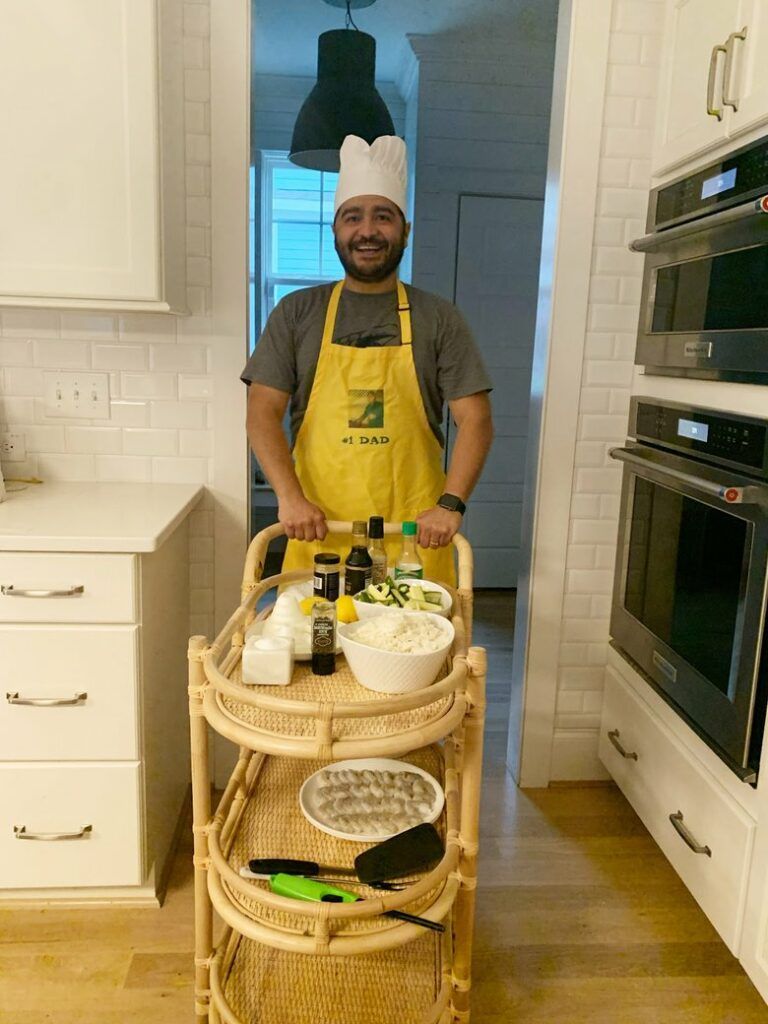 Serrano and her family love to treat themselves to big family dinners at a Japanese steakhouse where they enjoy the built-in entertainment of meal prep at their table. She recommends bringing that experience to your home. "We lined our kids up at the kitchen island, and my husband wore a chef hat and an apron," she explains. "He rolled out our bar cart full of sauces and cut-up vegetables and cooked right in front of the kids on a pancake griddle. He was even able to replicate the 'volcano' (an onion sliced up to look like a volcano, with a little alcohol inside, lit with his lighter). Toss some shrimp, and see if the kids can catch it in their mouths to really get into the act."
7. Put together and enjoy a boredom bucket
"A boredom bucket should include activities that a child can do by themselves without guidance," explains Amy Carney, author of "Parent on Purpose." "It also doesn't need to cost you anything, unless you want to mix in new items. Your child can choose what items go in the boredom bucket or you can go through their room like I did and pick out small items that have rarely gotten use." For instance, Carney says her son added a recorder to his basket. "You can also add new items to the bucket or switch items out throughout the summer to keep it fun," she explains.
A few ideas for the boredom bucket, according to Carney:
Word search book.
Stickers to color or coloring/activity book.
Markers and crayons.
Brain game.
Slime or putty.
Slinky.
New chapter book.
Trinkets and toys received in party goodie bags.
8. Do a paint chip colors scavenger hunt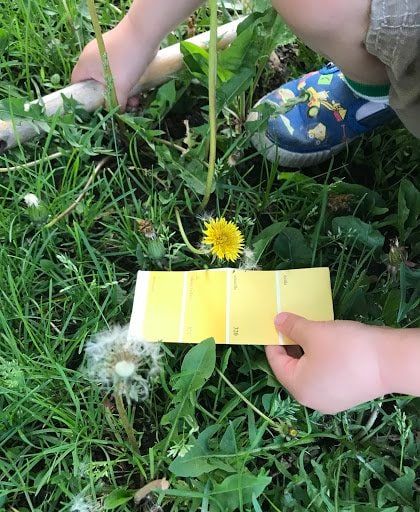 "Challenge your kids to find something in nature that exactly matches the color from your leftover paint sample cards," advises Alexandra V. Fung, CEO of Upparent, a site featuring community-curated recommendations on family-friendly activities and products. This little adventure can inspire your kids to get outside and learn about nature while training their artistic eye.
9. Foster kittens
If you have the room and the time to devote to caring for animals in need, doing so in the summertime could be a wonderful way to offer kids a newfound sense of responsibility. "We have done this twice before and have gained only one additional pet out of the deal," shares Jessica Speer, an author and Colorado-based mom of two. "My daughters are pet lovers and the perfect age to take on this responsibility. Last summer, we fostered a kitten that was taken from its mother prematurely. It required bottle feeding every three hours and extra special care. After three weeks we were all exhausted, but this is one of my kids' favorite memories. We'll see what the shelter might need this summer."
10. Take a hike
One of the best free outings for toddlers? A hike! The great outdoors is always open and waiting for little explorers. Make hikes at nature reserves and parks in your area even more fun by encouraging your children to keep an "adventure journal," dedicating a notebook to musings and drawings inspired by their discoveries and experiences.
11. Ride bikes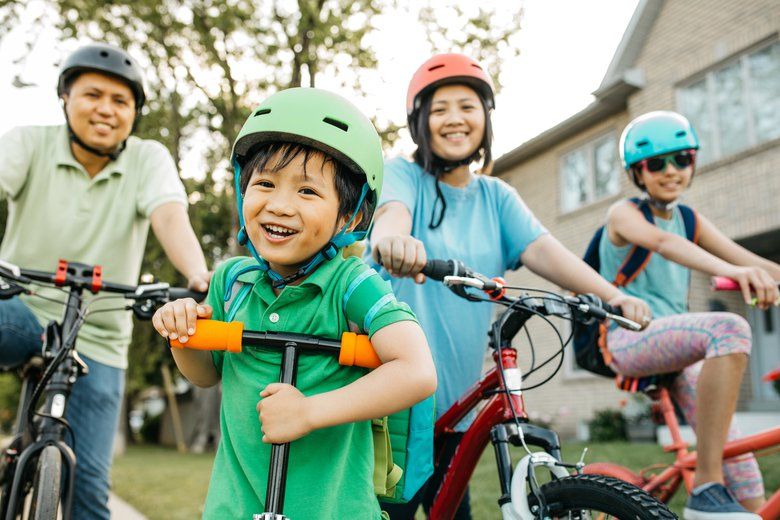 A summer tradition that's possibly as old as time, kids might adore taking an evening bike ride as a family. Serrano suggests taking this time to teach your little ones how to ride a big kid bike or getting little ones to start on a balance bike. And if you have even smaller kids, grab a trailer to attach to bigger bikes. "It's a great after-dinner activity," she notes.
12. Take magic lessons or see a virtual magic show
Inspired during quarantine, magician Daniel Jaspersen debuted a free YouTube series, where kids can pick up a few magic tricks. Kids can also take in an interactive virtual magic show (which will cost you, but not much) by searching for performances on Eventbrite.
13. Visit a museum or zoo virtually
If you don't feel like packing everyone into the car and heading to a zoo or museum, bring the zoo or museum to you! Here's a list of some of the best engaging and educational (and free!) online museum and zoo experiences for kids.
14. Tend to a garden
Starting or tending to the family's garden can be a wonderful way for kids to pass the summer months and hone their green thumb. Speer says her daughters are fans of this activity. "We have an outdoor garden and added a small greenhouse last year," she notes. "My kids plan what they want to grow and share the responsibility of watering and caring for the plants. The best part is fresh veggies that they love to snack on during hot summer days. Most of the veggies are eaten right out of the garden and never make it to the kitchen!"
15. Learn to meditate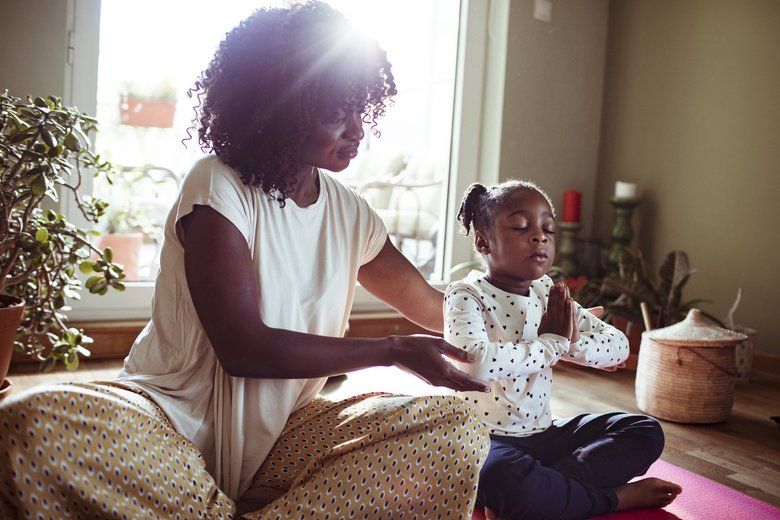 Learning to meditate can offer kids a sense of calm and centeredness. Deb from Bits of Positivity has a list of free meditation videos on her website that cater to kids of all ages.
16. Try shadow drawing
Little ones will love tracing outlines of their favorite dolls and toys' shadows. "It's the perfect activity for a sunny day," says Jenelle Wexler, a mom of two from McHenry, Illinois.
17. Create out-of-this-world ice cream sandwiches
Nothing says summer fun like ice cream. It's the perfect addition to a sun-soaked afternoon or just as delicious as an after-dinner treat. Follow this simple DIY Ice Cream Sandwich how-to video to learn how to make these decadent treats. They're easy for kids to put together and call for kid-coveted makings, like Pop-Tarts or doughnuts and, of course, lots of chocolate and sprinkles!