While Halloween is typically considered a kid-centric holiday, it's the perfect time for pets to join in the fun. Chances are your furry family member is already quite a character. Pet Halloween costumes offer cats, dogs and even guinea pigs an opportunity to show even more personality by taking on a new persona.
Whether you're headed to a pet parade or just want to "howl" with laughter at home, pet Halloween costumes are available for every shape and size. We're talking wigs, wings and even poodle skirts. From costumes that allow your pet to impersonate other animals to styles that morph them into beloved movie characters, here are 20 of the cutest pet Halloween costumes for the animals you love.
1. UPS Delivery Driver
Special delivery! Everyone loves to get a package, but it's even more fun when it's delivered by your four-legged friend.
Where to buy: UPS Driver Dog Costume ($16, Party City)
2. Spaceship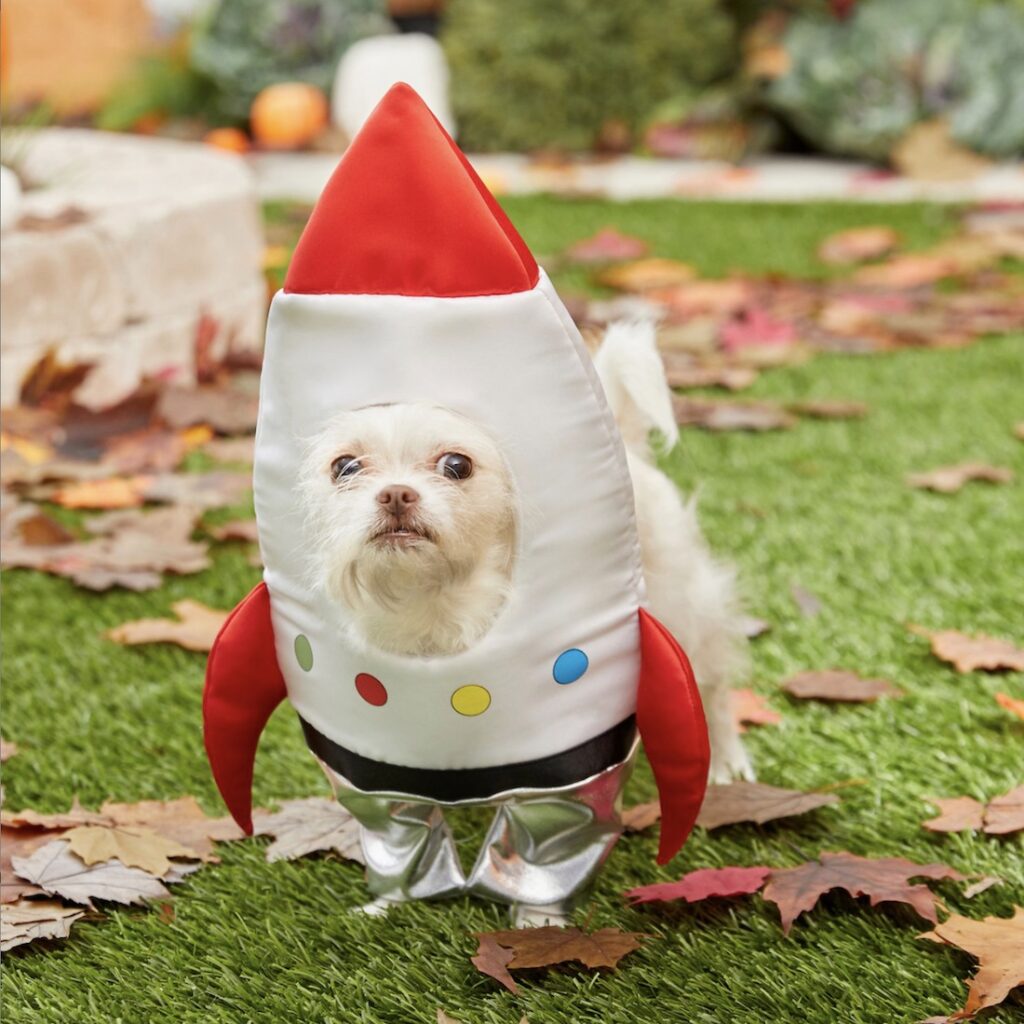 Your pet's cuteness will skyrocket thanks to this out-of-this-world spaceship suit. If you've got a kid or an adult going as an astronaut, this really completes the look.
Where to buy: Walking Spaceship Costume ($17, Chewy)
3. Retro Camper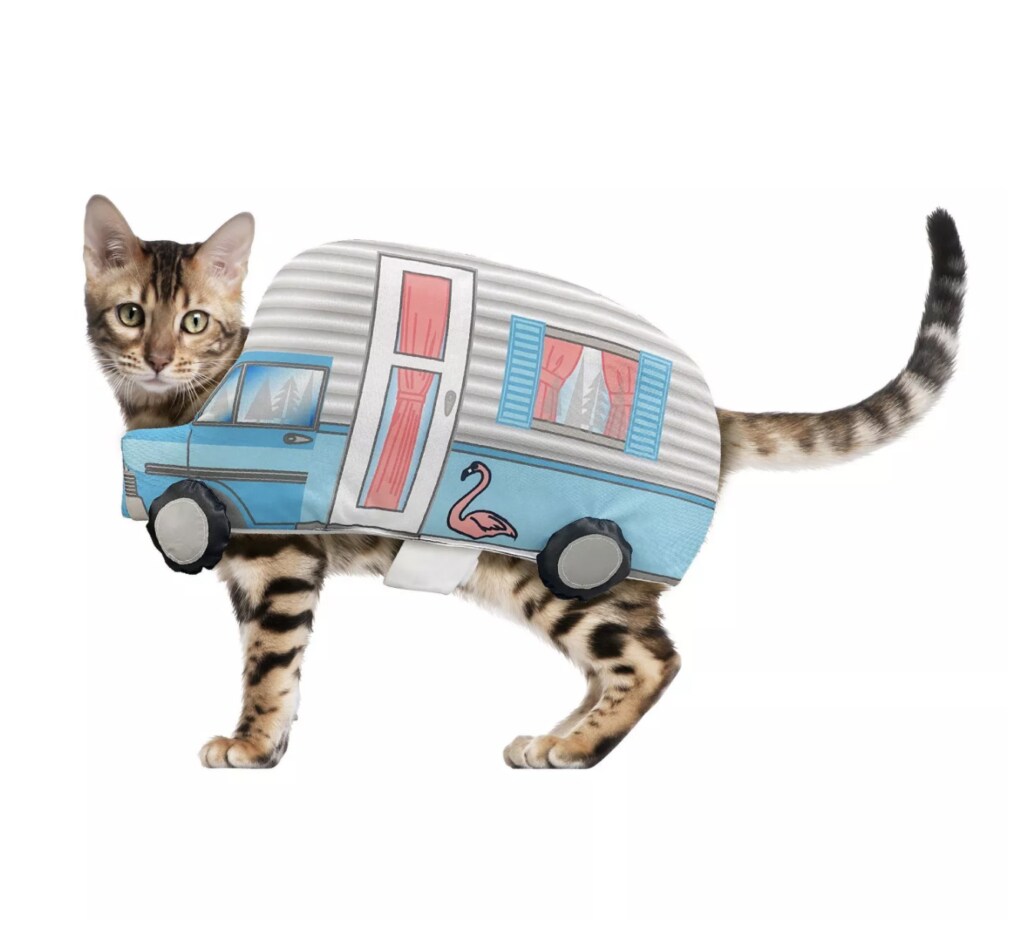 Wanderlust isn't just for humankind. You cat or dog is going places in this costume.
Where to buy: Retro Camper Dog Costume ($13, Target)
4. Shark
Shark Week may be over, but your pet will inspire chills and thrills in this 'see'-worthy costume.
Where to buy: Shark Costume ($17, Walmart)
5. Monarch Butterfly
Halloween is a great time to let your furry family members spread their wings! This butterfly costume's colors are the perfect complement to bright pumpkins and dark cauldrons, too.
Where to buy: Monarch Butterfly Costume ($14, Walmart)
6. Rainbow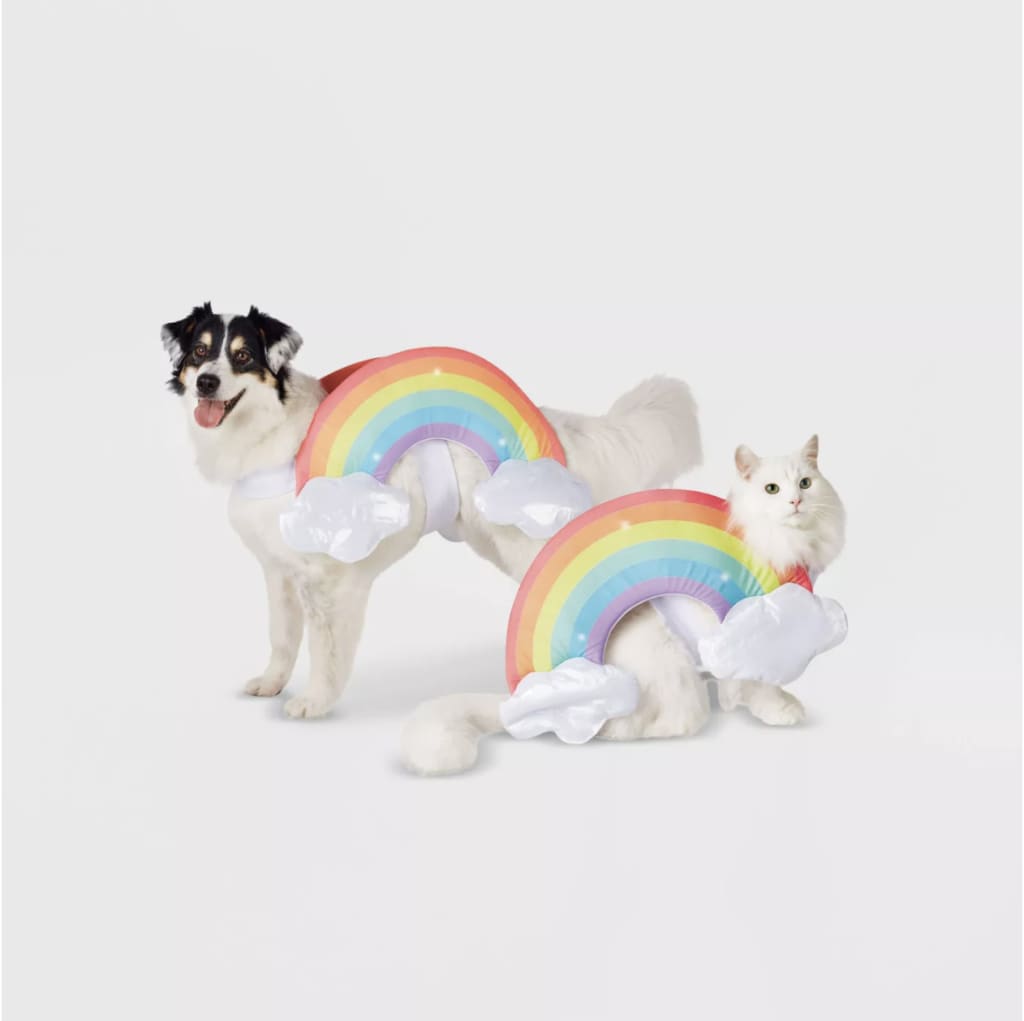 Somewhere over the rainbow … you'll find the cutest pet in town. Seeing your cat or dog in this adorable costume is your very own pot of gold. And it lights up for Halloween night too!
Where to buy: Rainbow Costume ($15, Target)
7. Crab
No pinching, please! If your pet has a naturally "crabby" personality, this headband says it all!
Where to buy: Crab Hat Cat Costume ($5, Target)
8. French Artist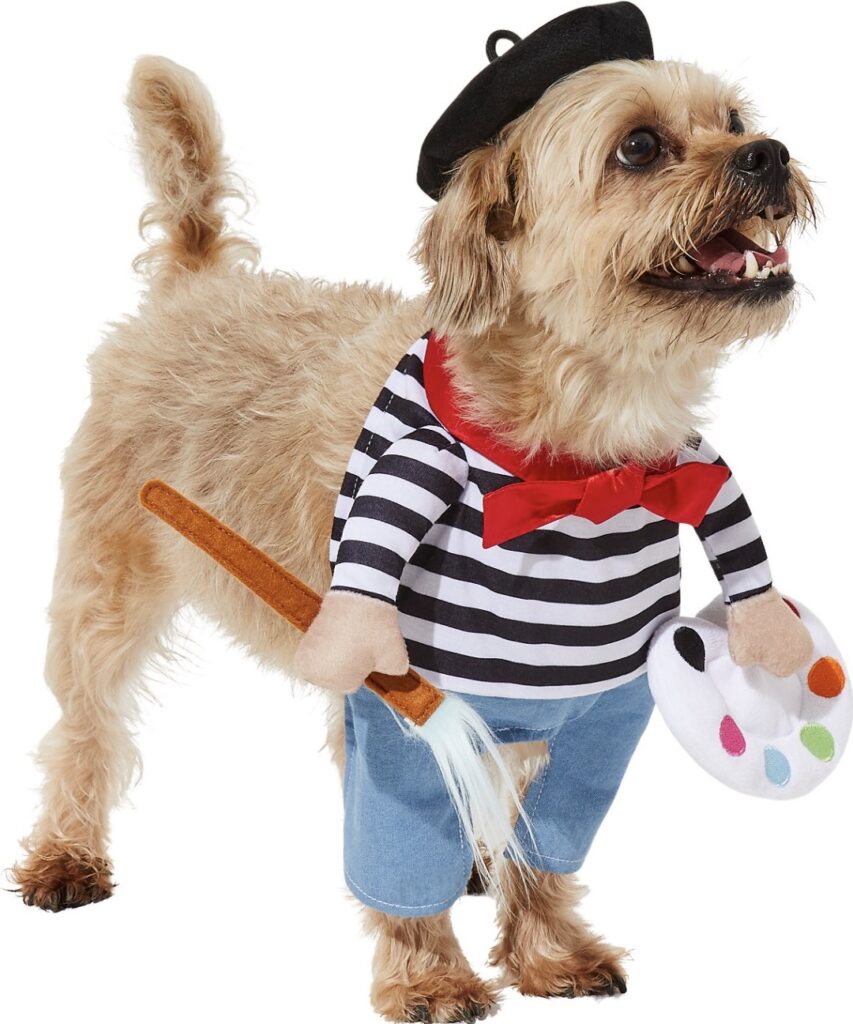 What's better than your pup in the park? Your pup painting in Paris, of course.
Where to buy: French Artist Costume ($17, Chewy)
9. Ariel Disney Princess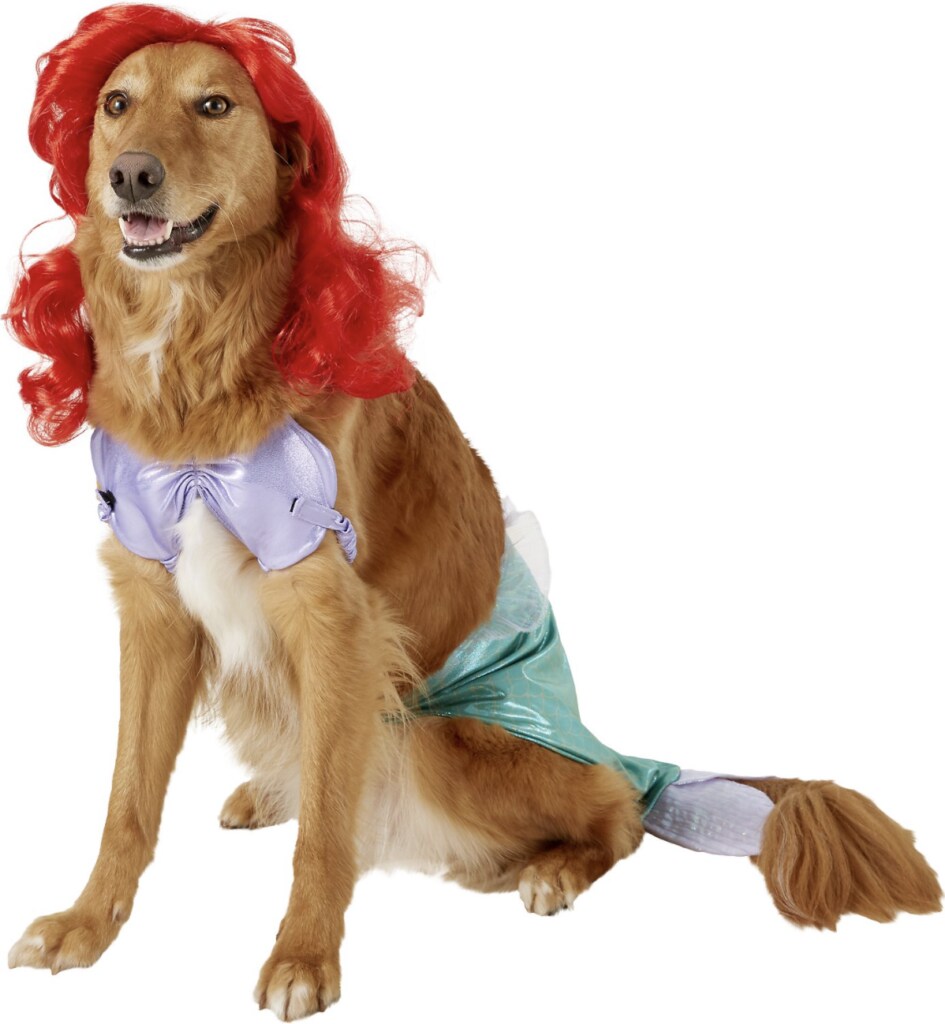 If you've ever wondered what your pet would look like with red, flowing locks, here's your chance! Even better, you don't have to go under the sea to find this mermaid princess costume.
Where to buy: Ariel Costume ($19, Chewy)
10. Snow White
Speaking of princesses, dress your doggie as Snow White. Just don't let them accept any apples from witches while trick-or-treating.
Where to buy: Snow White Costume ($35, Walmart)
11. Lobster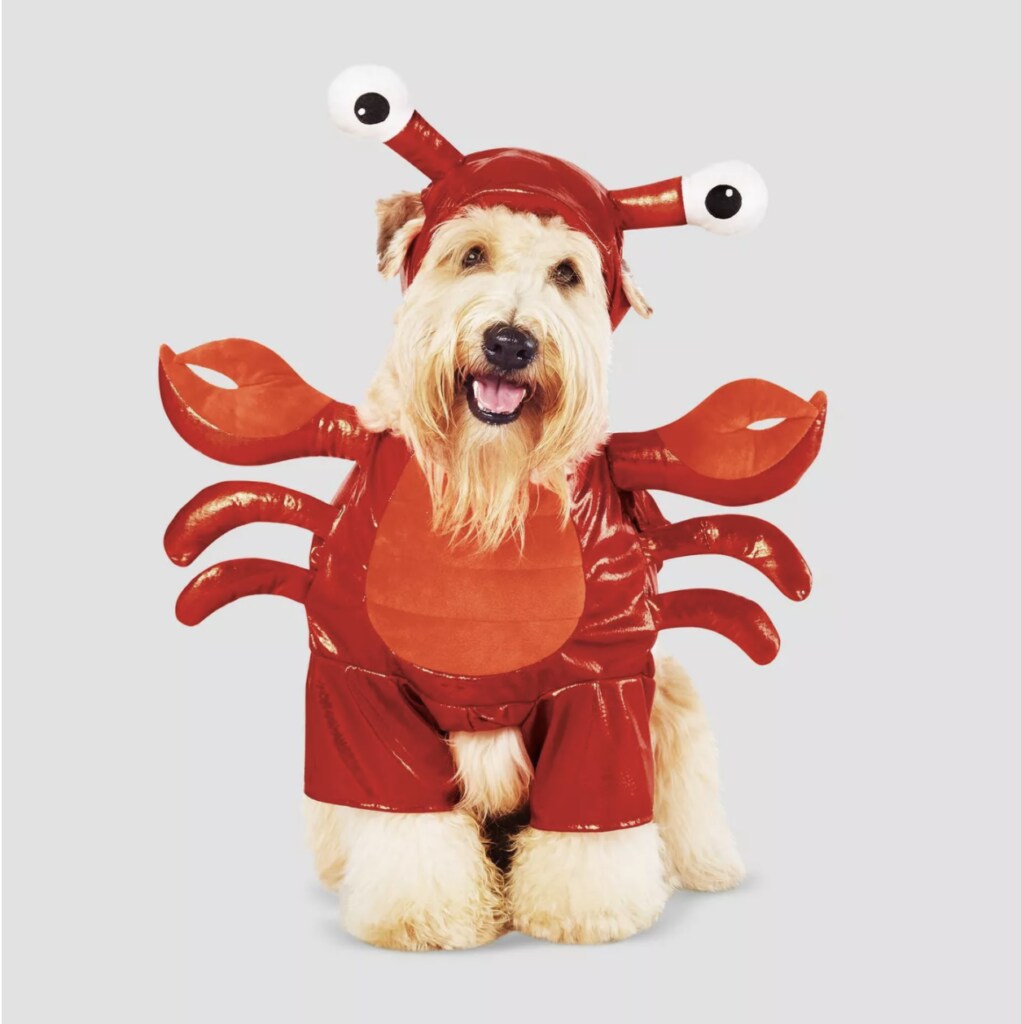 Who needs candy corn when you've got lobster? Canines and felines alike quickly become crustaceans for the day with this costume. (Butter not included.)
Where to buy: Lobster Costume ($10, Target)
12. Koala
Skip the trek to the outback! You can mingle with a koala right in your own backyard with this soft silver suit that's sure to transform your pet into a marvelous marsupial.
Where to buy: Koala Costume ($16, Chewy)
13. Spider Pup
Spooky spiders are an essential part of Halloween. Turn your four-legged friend into an eight-legged creature who's sure to ensnare you in their web every time.
Where to buy: Spider Costume ($27, Walmart)
14. Peacock
Pets love to strut their stuff, and this peacock costume is sure to help them get all the attention they crave!
Where to buy: Peacock Costume ($26, Walmart)
15. 50's Girl
Crank up the jukebox and take a trip down memory lane with this adorable throwback costume. All breeds can rock this pretty poodle skirt.
Where to buy: 50's Girl Costume ($22, Walmart)
16. Giraffe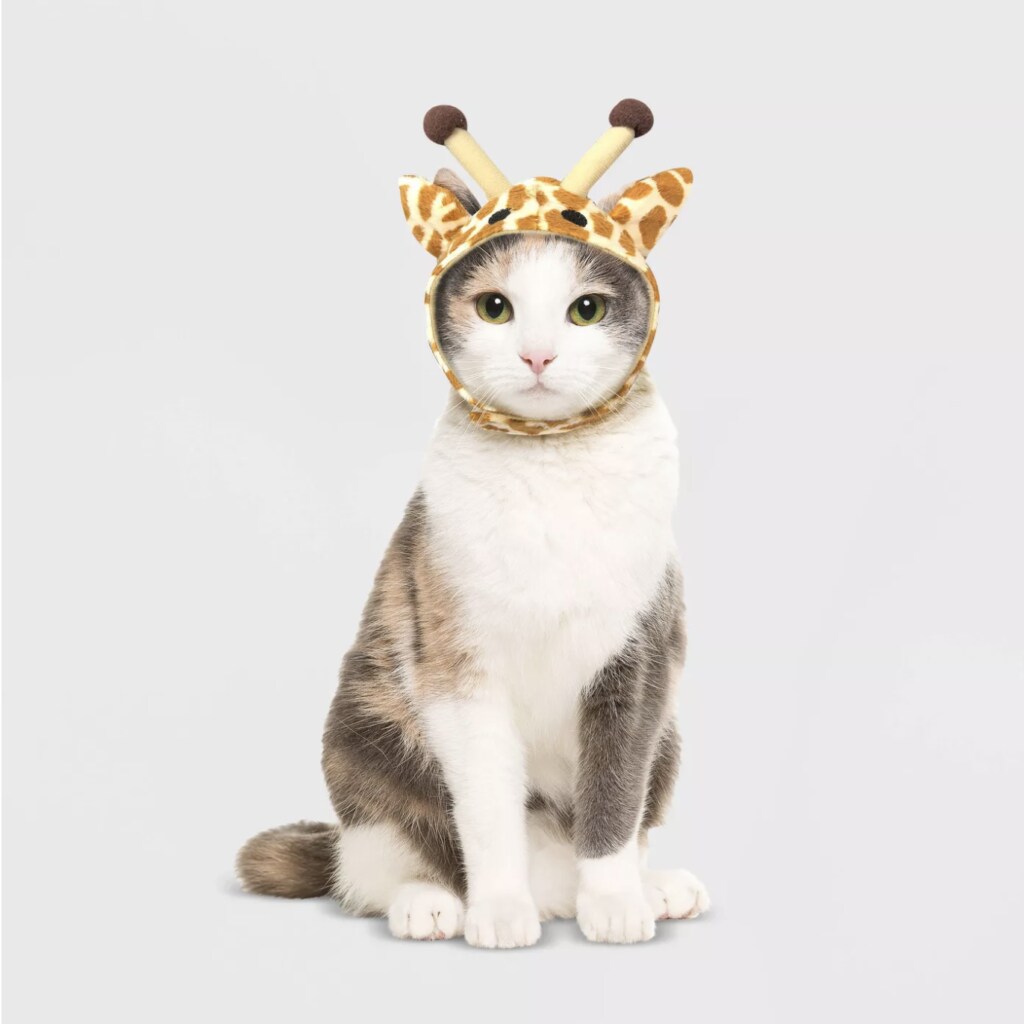 No matter the size of your cat, they can still impersonate the world's tallest mammal in this simple giraffe hat.
Where to buy: Giraffe Hat Cat Costume ($5, Target)
17. Serape y sombrero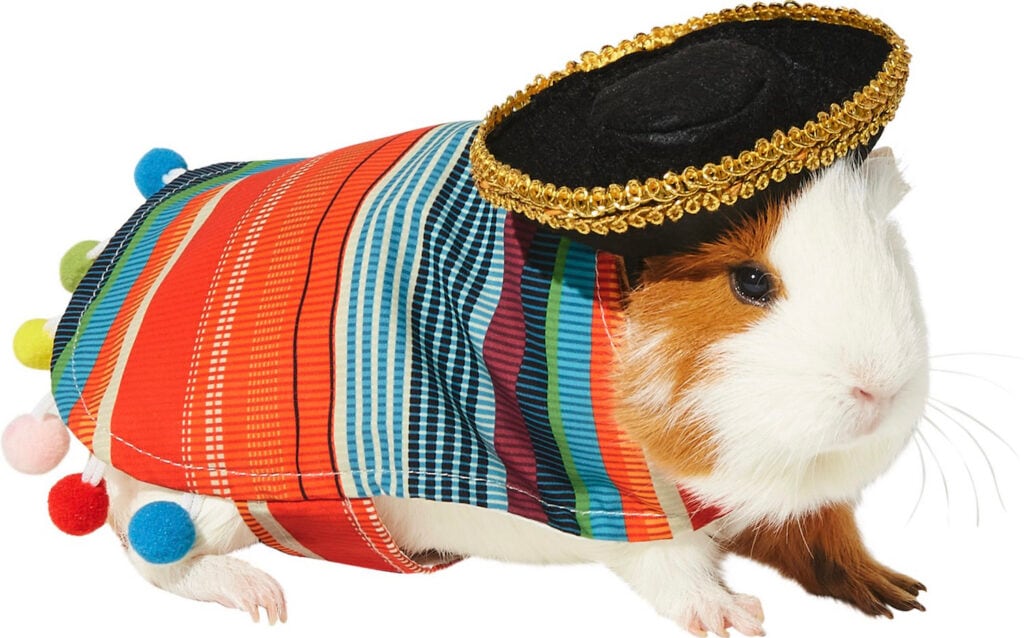 Halloween if everyone's favorite fiesta, so why not deck out your guinea pig in this adorable striped serape and sombrero combo. There's a version of this costume for cats and dogs, too.
Where to buy: Frisco Serape Costume ($9, Chewy)
18. Edward Scissorhands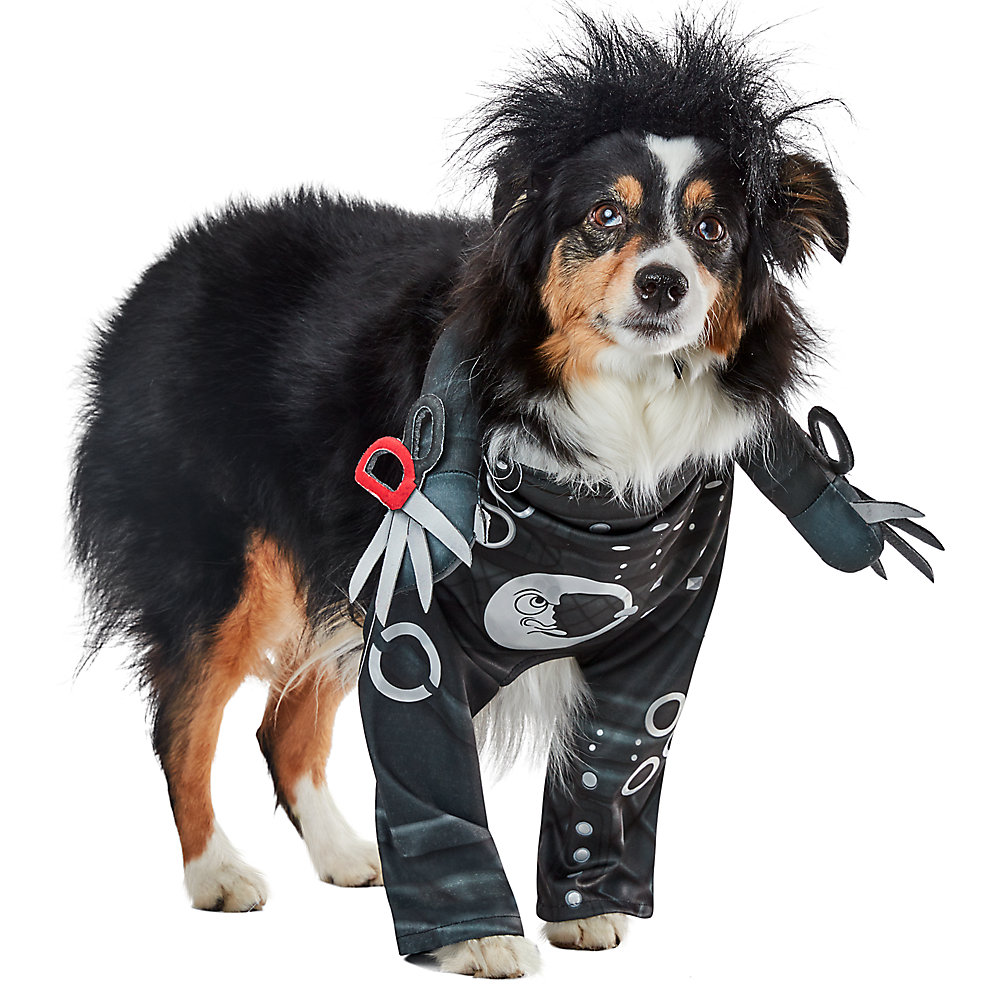 Bring on the 80s movie nostalgia … This Edward Scissorhands costume will have you and the neighbors cracking up all Halloween night!
Where to buy: Edward Scissorhands Costume ($20, PetSmart)
19. Frankenstein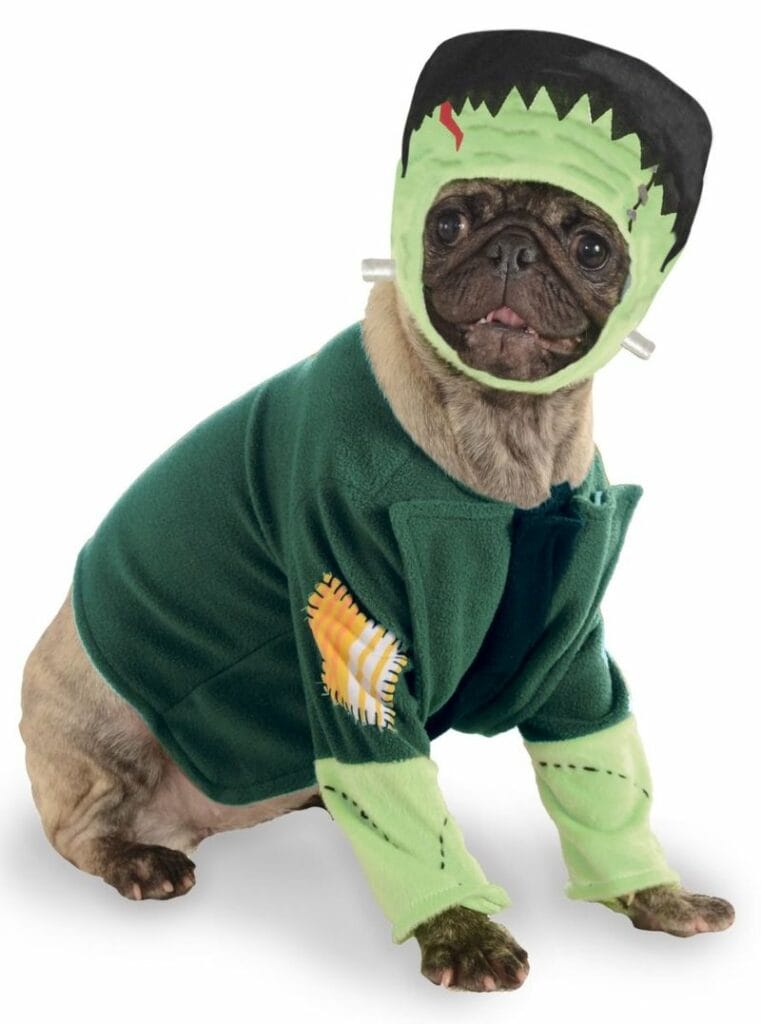 If your dog or cat has a tendency to behave like a little monster, you can't go wrong with this Frankenstein costume. Watch the Boris Karloff classic film with your tiny terror if you dare, and prepare to be scared!
Where to buy: Frankenstein Costume ($30, Classic Horror Shop)
20. Bat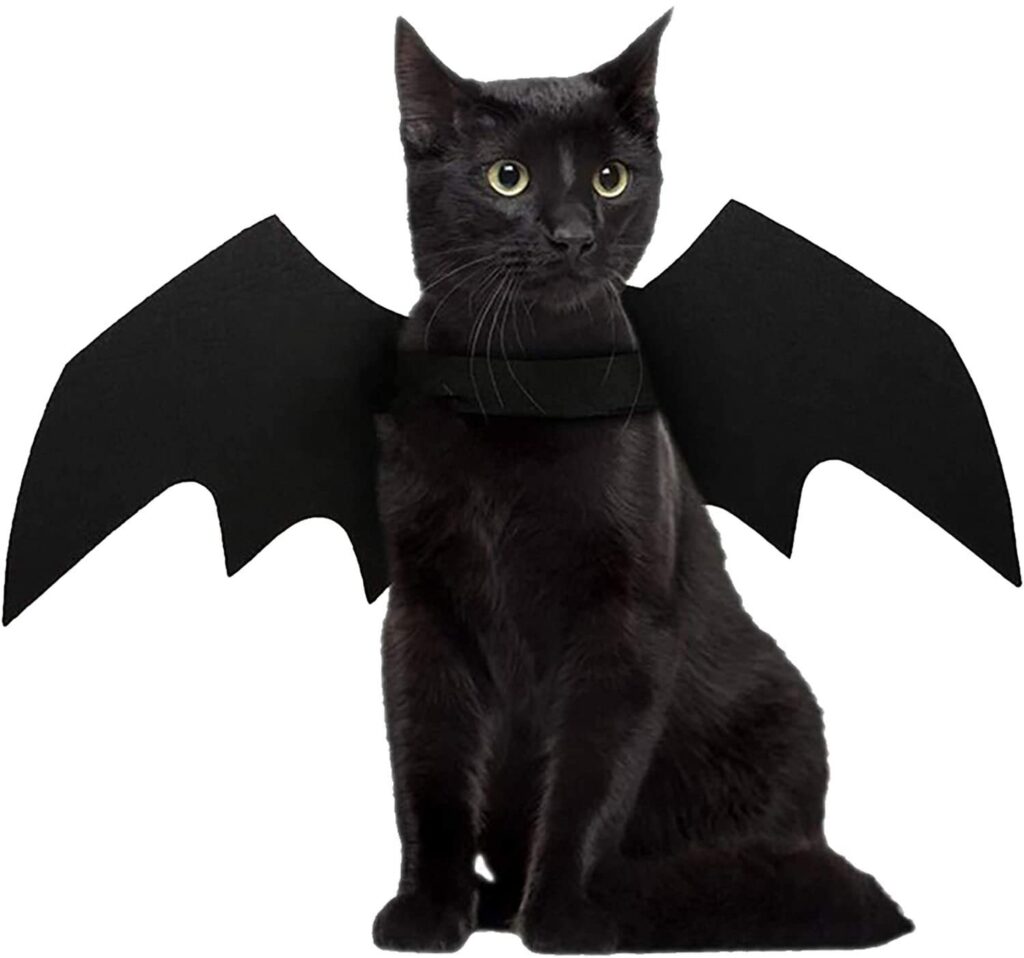 Help your black cat can go incognito this Halloween. Simply apply bat wings.
Where to buy: Bat Costume ($7, Amazon)