The Memorial Day holiday often heralds the arrival of summer, but this year, take some time to teach kids about what this holiday actually celebrates: Remembering all the people who have given their lives in service to the U.S. Armed Forces. And a great, kid-friendly way to do just that is have a few Memorial Day kids crafts, videos and activities on hand.
Here are 13 fun and educational kids Memorial Day activities guaranteed to be a hit. And the best part? They're all easy — and inexpensive — to boot!
1. Read all about it
So many of us forget why we actually mark Memorial Day on our calendars. If you need some help explaining it to kids, these three books talk about the holiday in clear language that kids will understand:
Or visit The History Channel's website for more interesting facts and information.
2. Make "popsicles"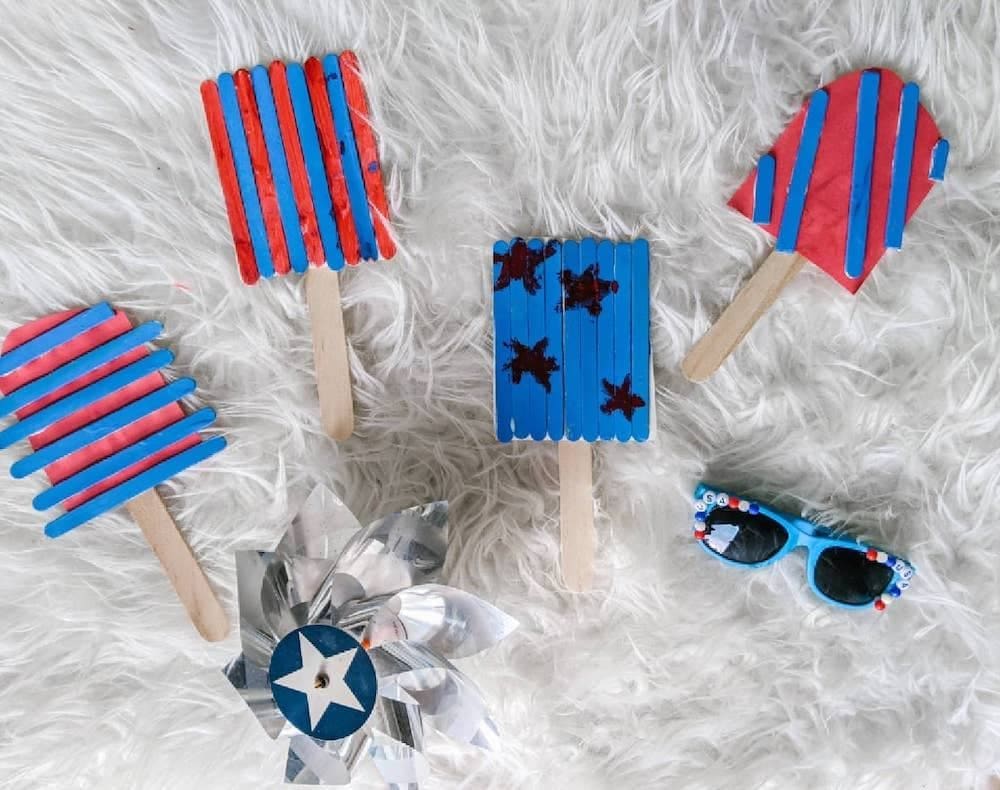 Popsicles out of popsicle sticks — genius! This America popsicle craft from Simply Sweet and Messy is one of the best Demorial Day activities for preschoolers. And definitely one that will go in the memory box.
3. Tie-dye a patriotic t-shirt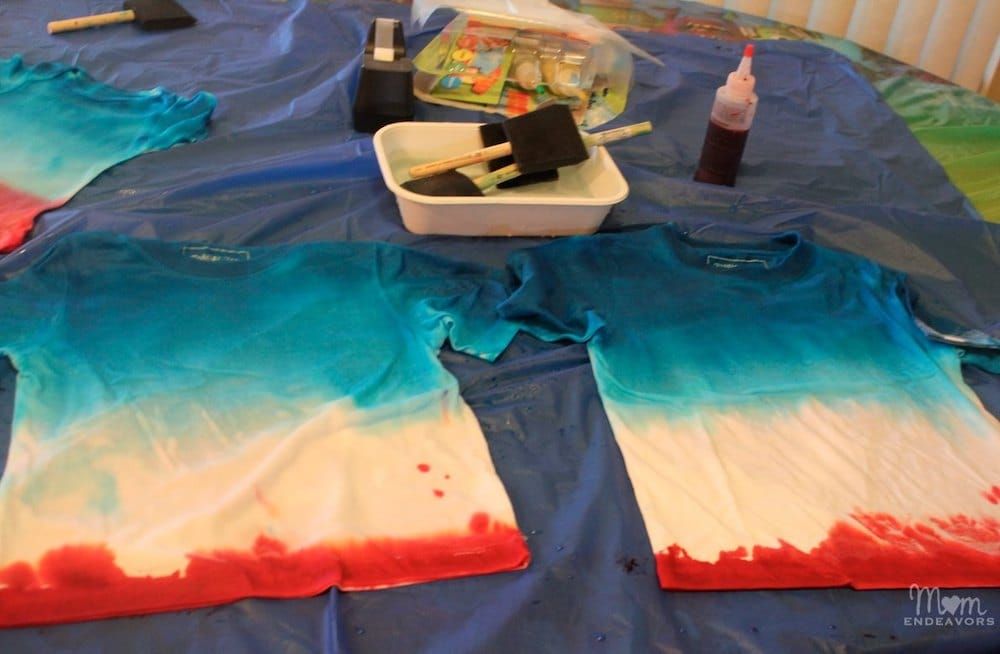 It's the kids Memorial Day gift that keeps on giving! These patriotic tie dye shirts from Mom Endeavors aren't just fun to make for Memorial Day, the kids will get use out of them all summer long. Win-win!
4. Have a (patriotic) picnic
Sure, most people head to barbecues on Memorial Day, but that doesn't mean you can't have a small Memorial Day picnic in the days prior — a great place to talk about the true meaning of the holiday! And if you're going to have a picnic, make sure to make it thematic, like this red, white and blue stunner from Pikniks on the Land.
5. Make an egg carton poppy wreath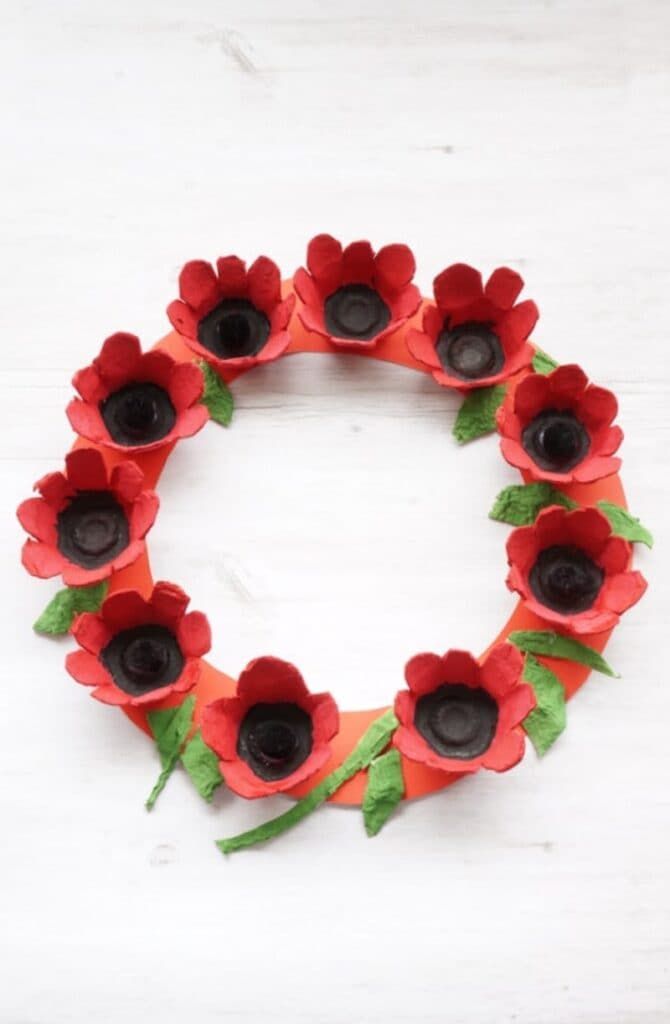 The red poppy flower is associated with Memorial Day. While some folks choose to wear a red poppy pin to honor those who have lost their lives, another great way to incorporate the flower is this egg carton poppy wreath from Kitchen Counter Chronicles.
6. Create a red, white and blue craft kit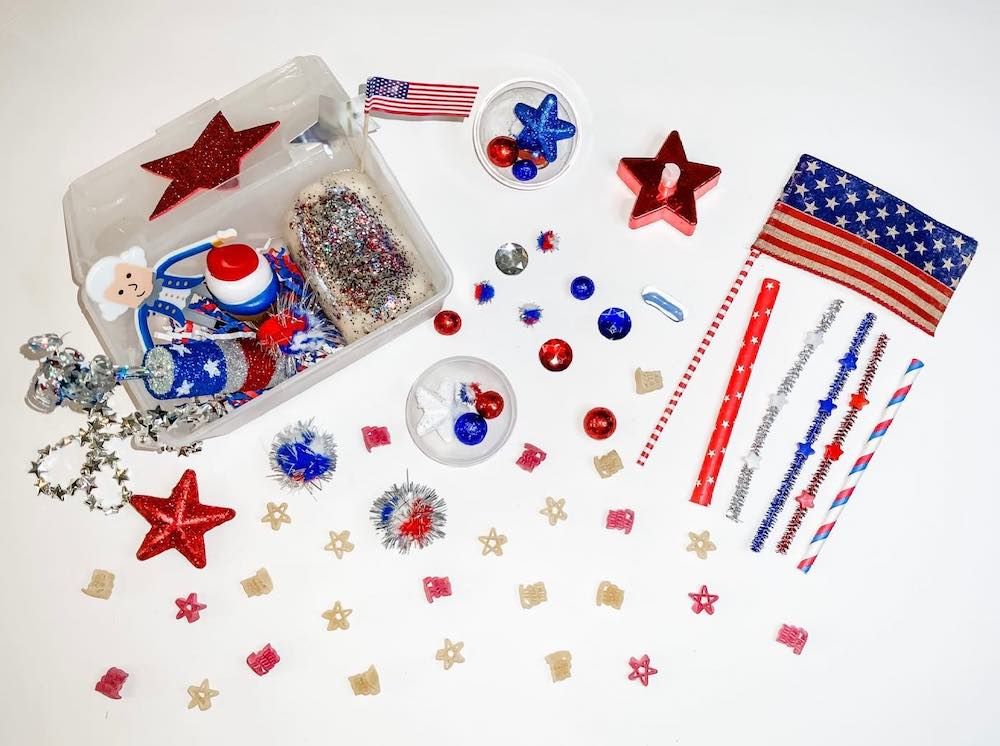 Memorial Day for kids often means crafts. Lots of cute crafts. Why not let your little ones take the reins by throwing together a red, white and blue craft kit, like this one from Little Love Box NY? See what they create!
7. Serve up patriotic drinks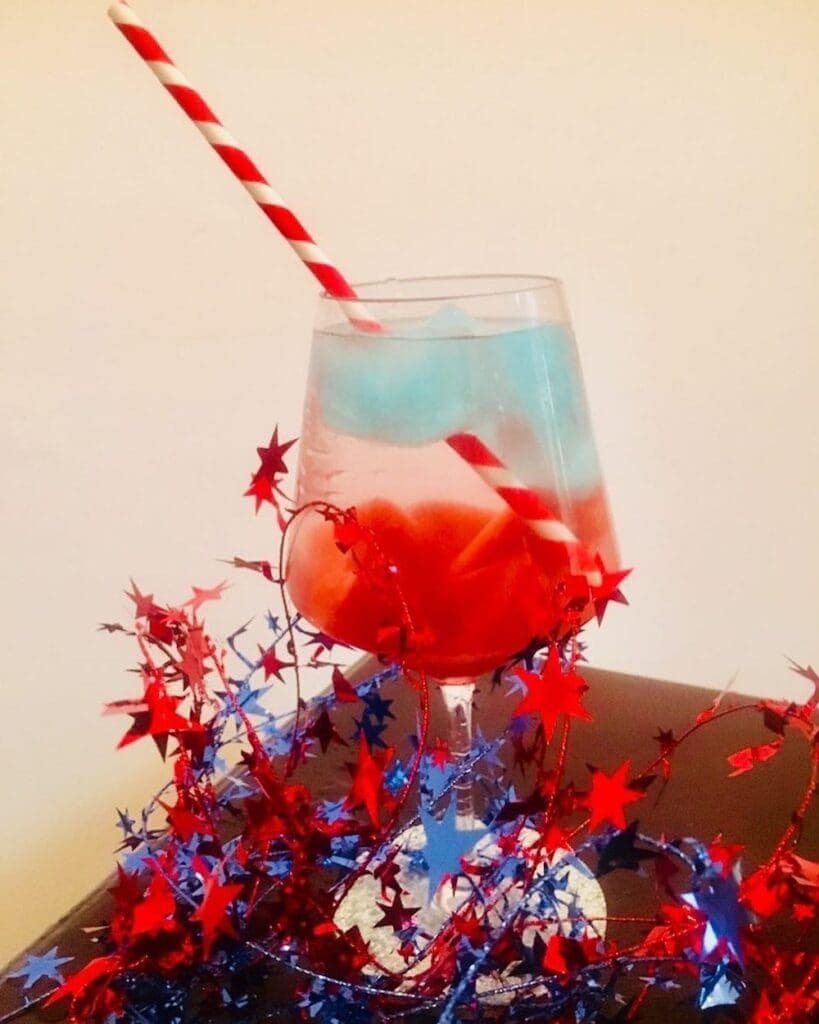 Who doesn't love a festive drink? No one, that's who. Consider making (non-alcoholic) red, white and blue drinks for Memorial Day, like this cutie from Mandy Drinkie.
8. Send a letter to a soldier overseas
As the folks at Coffee Cups and Crayons demonstrate, a thank-you letter or care package sent to a soldier stationed overseas is a wonderful way to show appreciation for the brave people who serve our country. If you don't know anyone specifically stationed abroad, there are many nonprofit organizations dedicated to this effort, such as Operation USO Care Package, Any Soldier and A Million Thanks.
9. Make a patriotic star sun-catcher
This simple star suncatcher from Crafts by Amanda is one of the sweetest Memorial day activities for preschoolers. You just need a few supplies and boom! Adorable kiddie art coming right up.
10. Serve a patriotic meal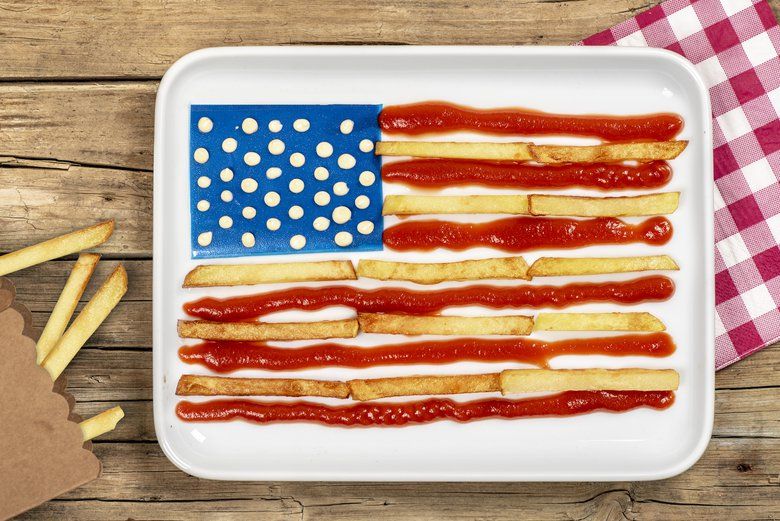 Really, is there anything more appropriate than a patriotic meal? Especially one of French fries and ketchup? (Yes, we get the irony of the fries.) Whether you're serving fries and ketchup or a fruit salad, arrange it in the shape of a flag and it's sure to delight kids.
11. Visit a local cemetery or memorial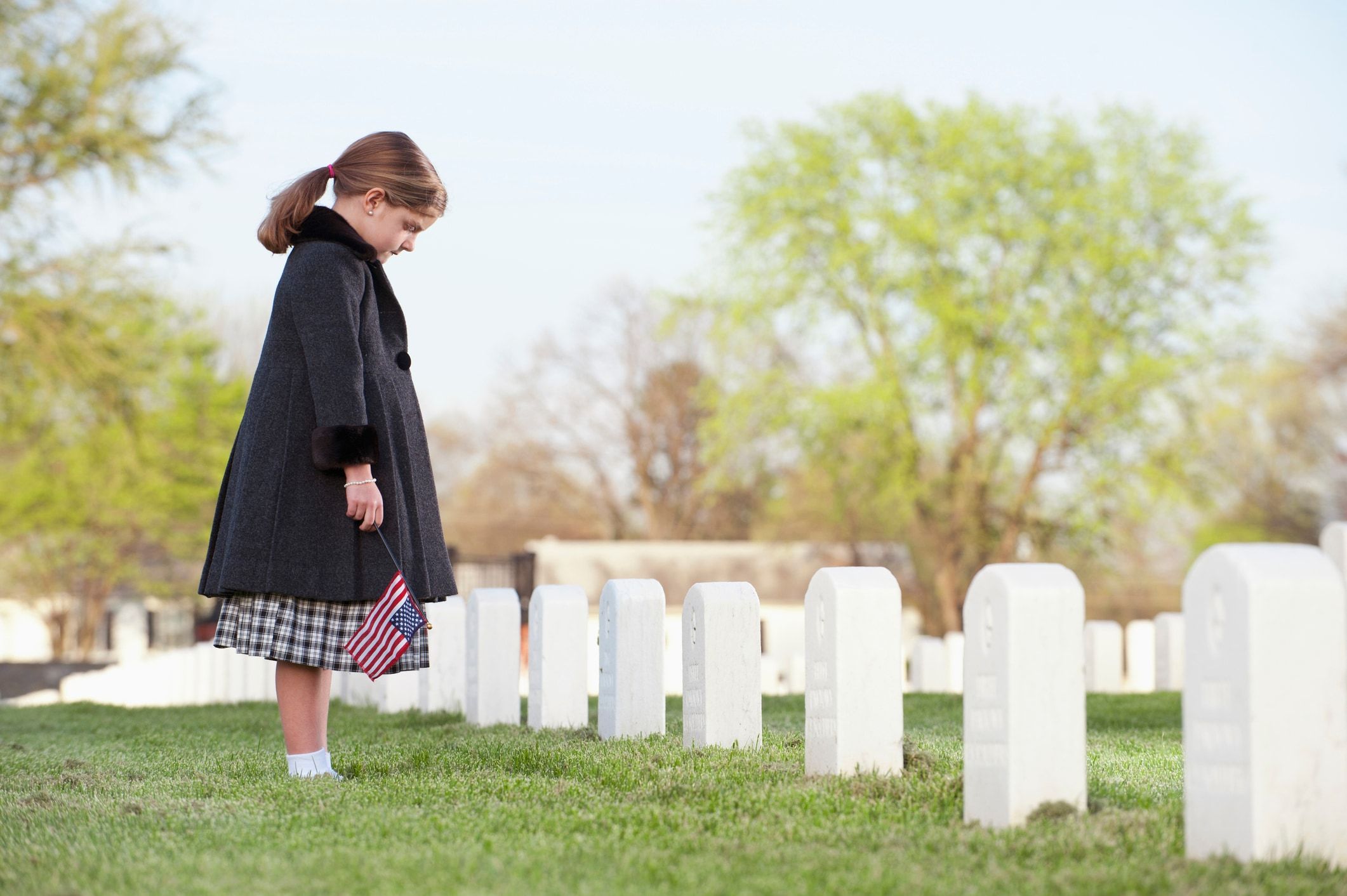 Many families visit cemeteries annually on Memorial Day to pay respect to loved ones who served their country. Most communities also have some sort of cemetery or memorial dedicated to honoring fallen members of our Armed Forces with special commemorations on this holiday. Even if you don't have loved ones in these cemeteries, your kids can still honor these fallen service members by placing flowers or flags at headstones that don't have any.
12. Say "Hi!" to a vet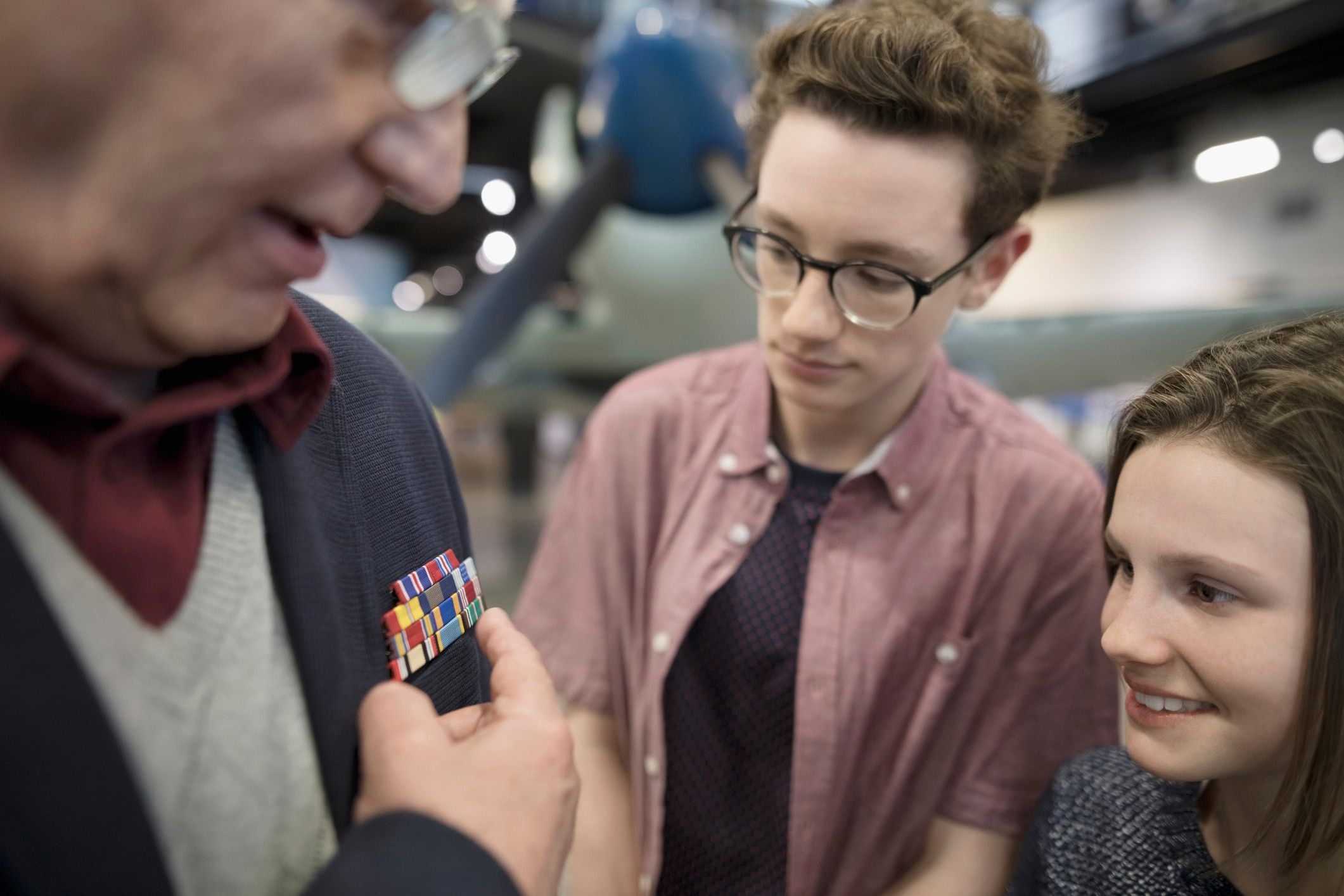 Today is a great day to give back to the people who have served this country. Consider visiting a local veterans hospital or pop by and say hi to a veteran who lives on your block or near by.
13. Check out this Memorial Day video
The creators of the Hey! Guess What YouTube channel have a great, straight-forward, five-minute video on Memorial Day for kids. It breaks down the holiday in easy-to-understand terms.