Mother's Day is quickly approaching and lots of toddlers, preschoolers and even older kids are itching to DIY that perfect gift for mom — something special she will love, cherish and keep forever — and that won't make her ask, "What is it?" Whether it's a present for mom or grandma, an aunt or nanny or any other special person in their lives, here are a bunch of great homemade gift ideas kids can actually make.
Note to dads, partners, nannies and sitters: These fun activities make perfect Mother's Day gifts from kids. In the days leading up to Mother's Day, simply pull together the supplies and help little ones craft one of these mini masterpieces just for mom.
1. Notebook keychains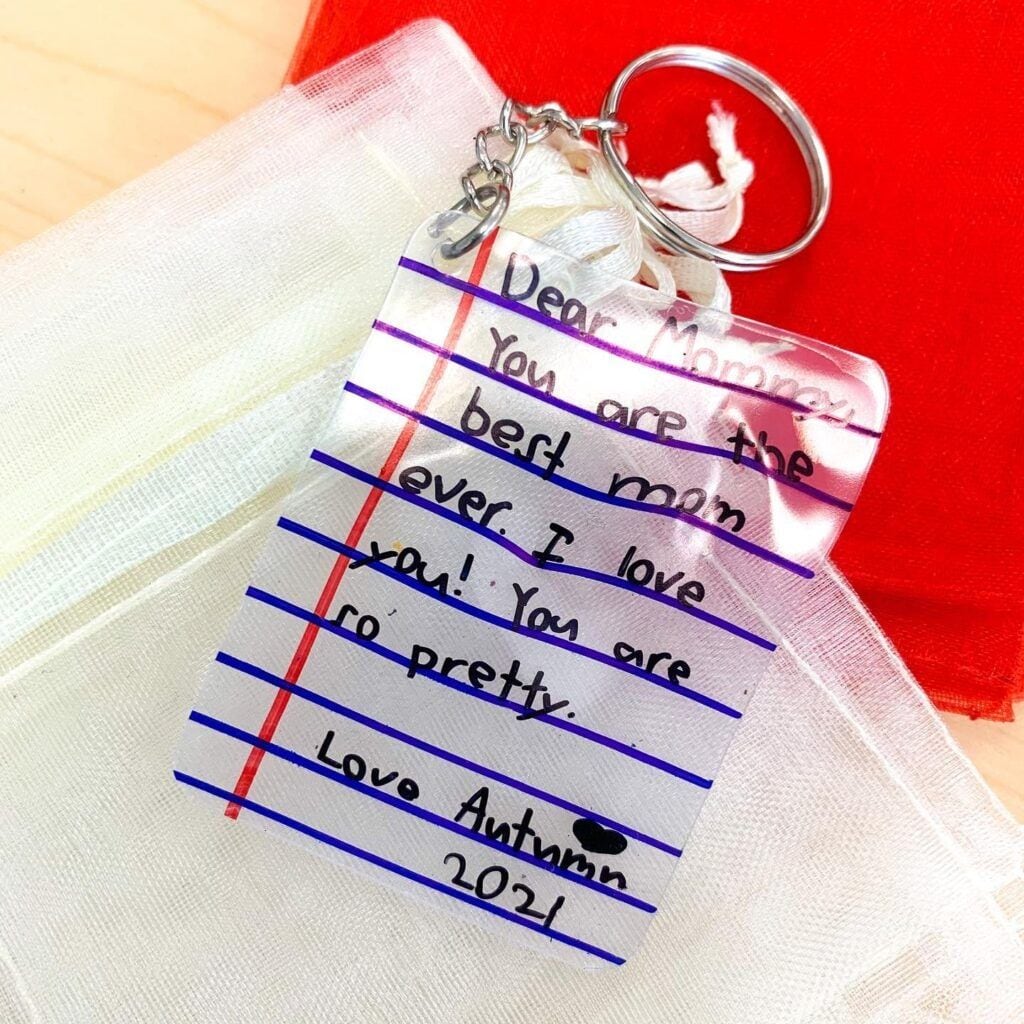 The best way to tell mom you love her? Write it down on something that will always be with her — like her keys! These cute notebook keychains from Teaching in Stripes are a simple Mother's Day craft for kids of all ages. For the toddler set, though, a drawing may be best!
2. Mother's Day sensory puzzle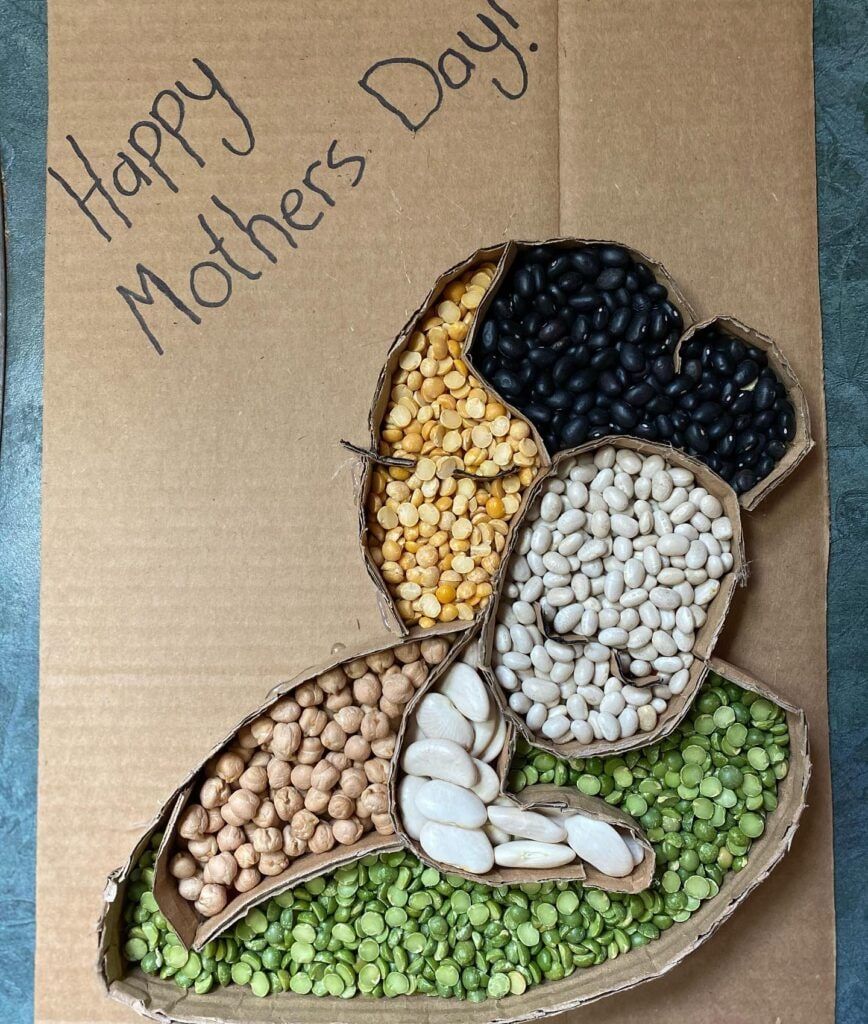 Ummm… how amazing is this?! This Mother's Day sensory puzzle from Kendra Arthur is made from dried beans — a work of art and a great sensory activity for little ones!
3. Upcycled tulips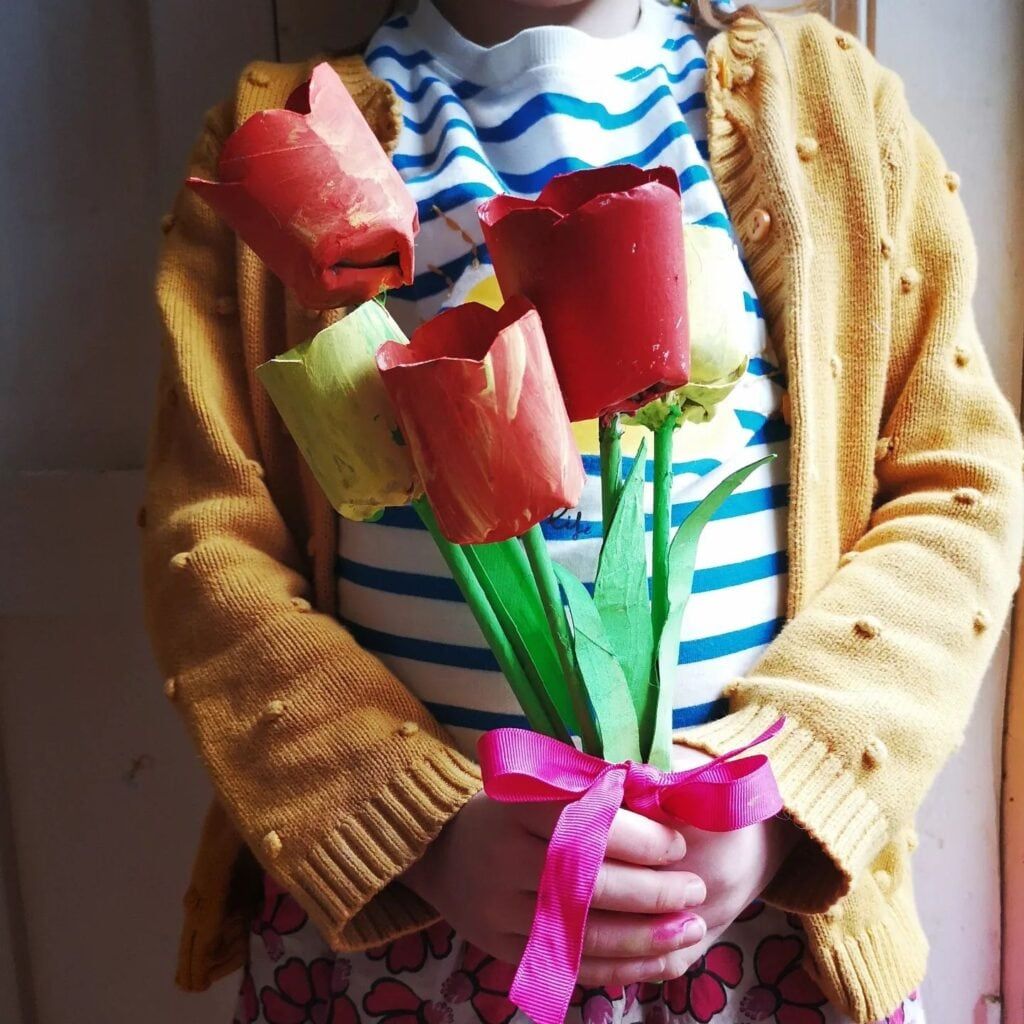 Oh-so simple and oh-so pretty. These upcycled tulips from Jeni Bate are made from cardboard tubes and paper straws. Such an easy — and cheap! — gift!
4. Painted bead bracelets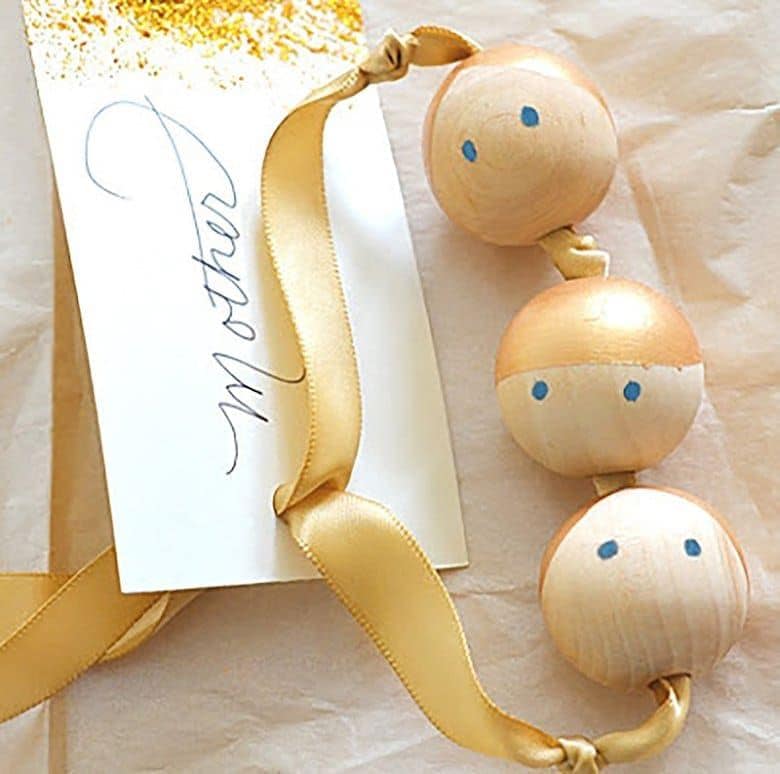 Create these pretty custom bracelets from Willowday with paint, ribbon and small wooden beads! Each bead represents a different child, so kids can personalize their bead and combine them for one great gift from everyone.
5. Paper bag flowers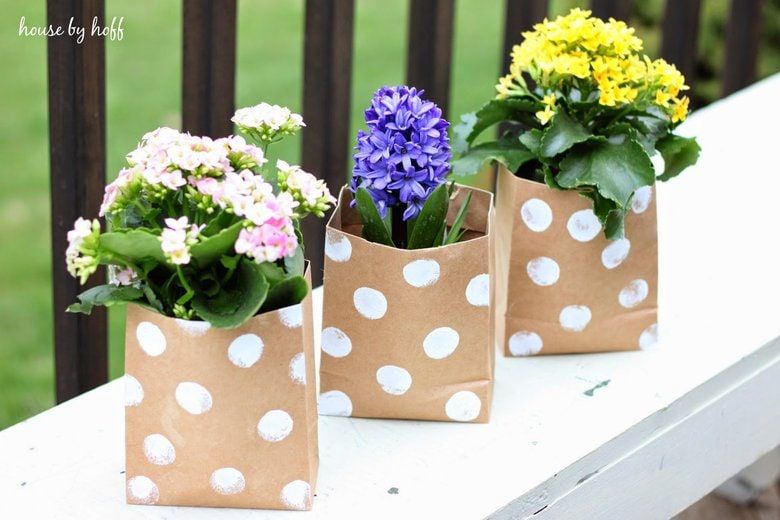 These paper bag flowers from House by Hoff could not possibly be cuter. And when it comes to homemade Mother's Day gifts from kids, they could not be easier!
6. Fingerprint hearts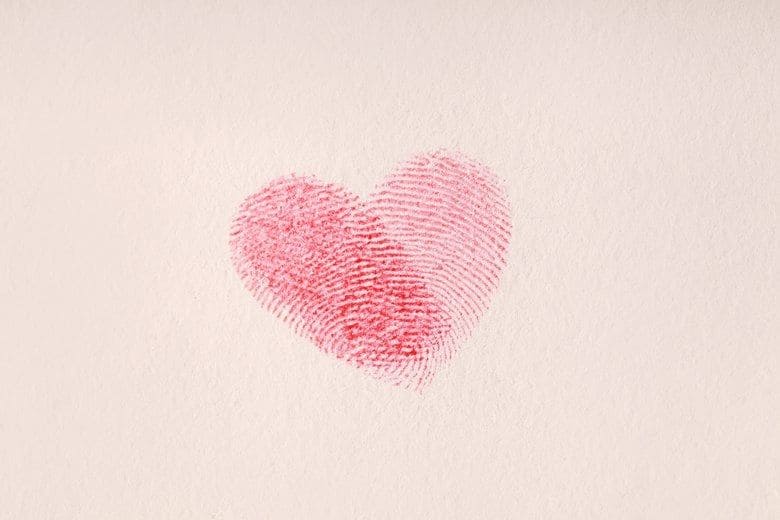 This one's a cinch! Have each child place a finger in a color paint and press their fingerprints into a heart shape on paper, a blank card or a small canvas from your local craft store. Make sure you date this work of art, so years later mom can remember how tiny those fingers once were. One of the sweetest Mother's Day gifts from children!
7. Painted flower pots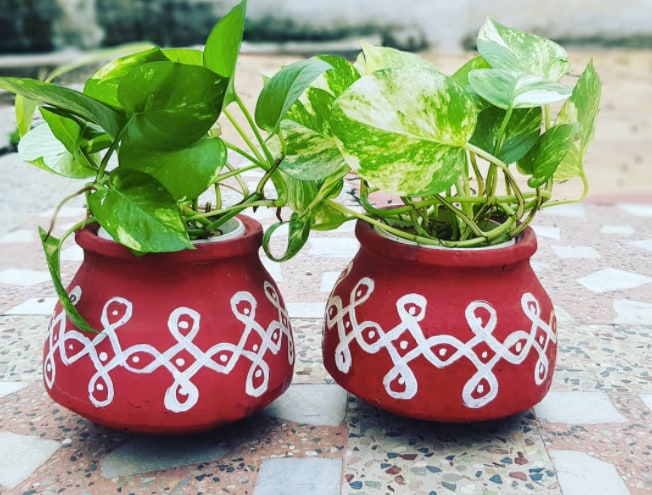 What's better — and more fun — than a regular flower pot? A hand-painted flower pot, like these stunners from Leafy Sustain. Guaranteed to make any plants pop.
8. Paper flower bouquet
Surprise mom with pretty flowers that will last and last. This video tutorial will show you how.
9. Handprint art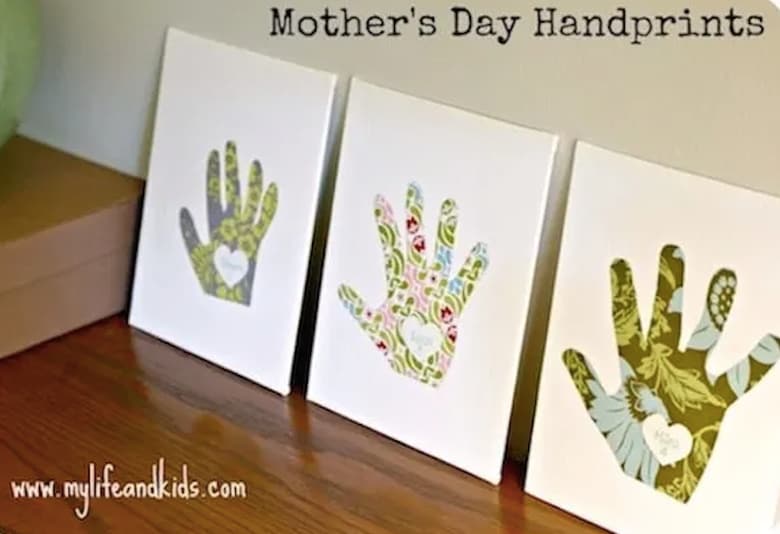 How cute is this handprint art from Mod Podge Rocks (via My Life and Kids)? One of the best (easiest!) Mother's Day ideas for toddlers!
10. Citrus peel soap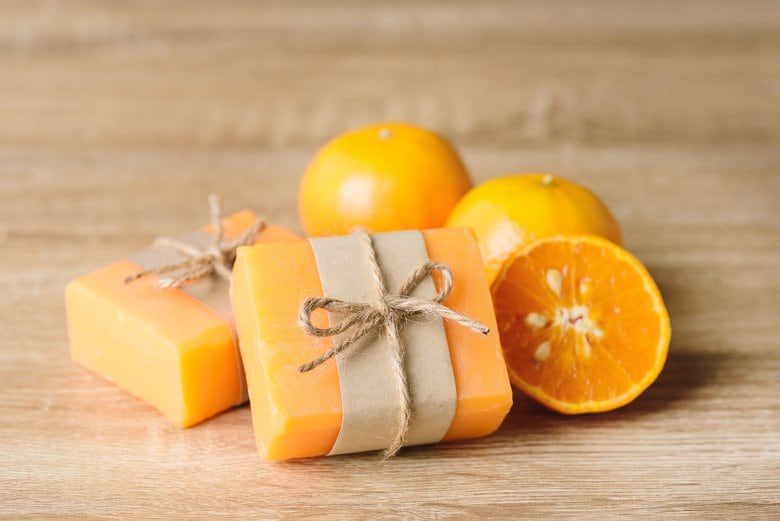 Children will need a helping hand with this citrus peel, soap-making activity that's akin to baking and requires melting glycerin and adding special oils and perfumes. Darling Clementine has a how-to for this sweet-smelling gift.
11. Spring hydrangeas
How gorgeous are these paper hydrangea florets from Flowering Pretties? Stunning color and easy to maintain.
12. Mini succulent gardens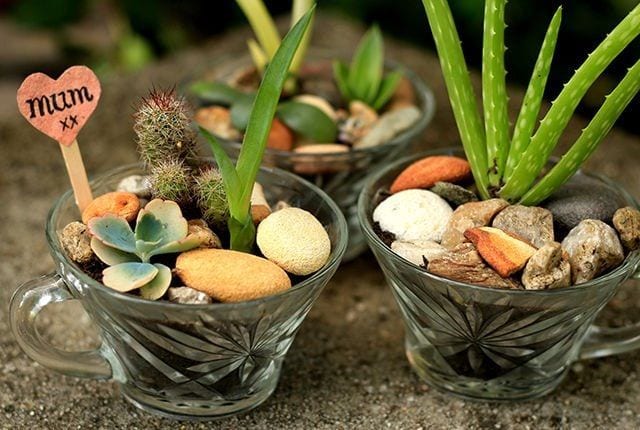 Looking for Mother's Day gift ideas from kids that cost next to nothing? Why not make one of these adorable mini succulent gardens a la Vegan Sparkles? So cute!
13. Monster bookmarks
For moms who love to read — or read chapter books with their kids — how about one of these cute origami monster bookmarks from The Empty Bookself? Fun to give and even more fun to make!
14. Mom and baby bird nests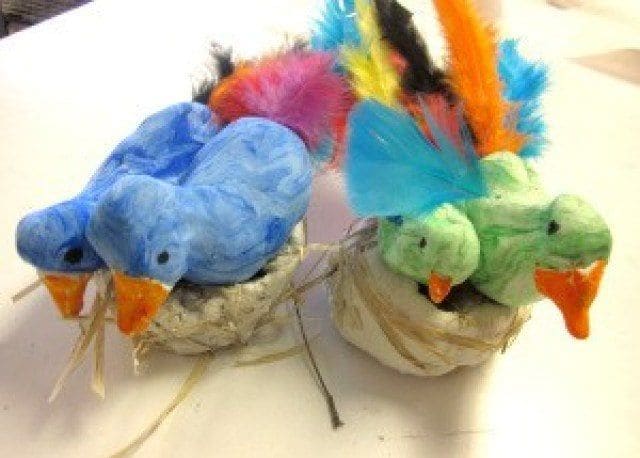 This adorable birds and nests clay project from Art is Basic will result in sighs of "Awww!" from mom. It's cute and easy to do with young kids.
15. Personalized candles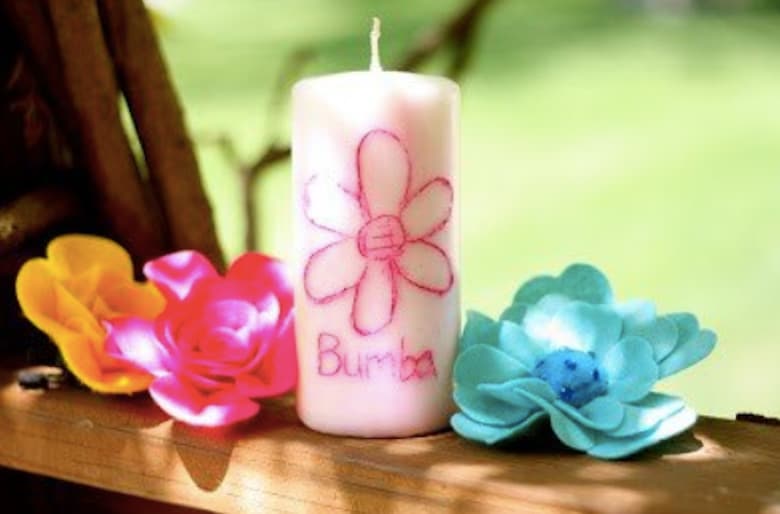 Burning a candle with their children's names and artwork will make relaxing in the tub even better. Follow the tutorial for personalized candles on I Can Teach My Child. So clever!
16. Handprint Shrinky Dink magnets
The kids may giggle at the phrase "Shrinky Dink," but these cute and colorful magnets from Crafty Morning are SO fun to do. And they'll make the fridge look extra cheery.
17. Pallet display plaques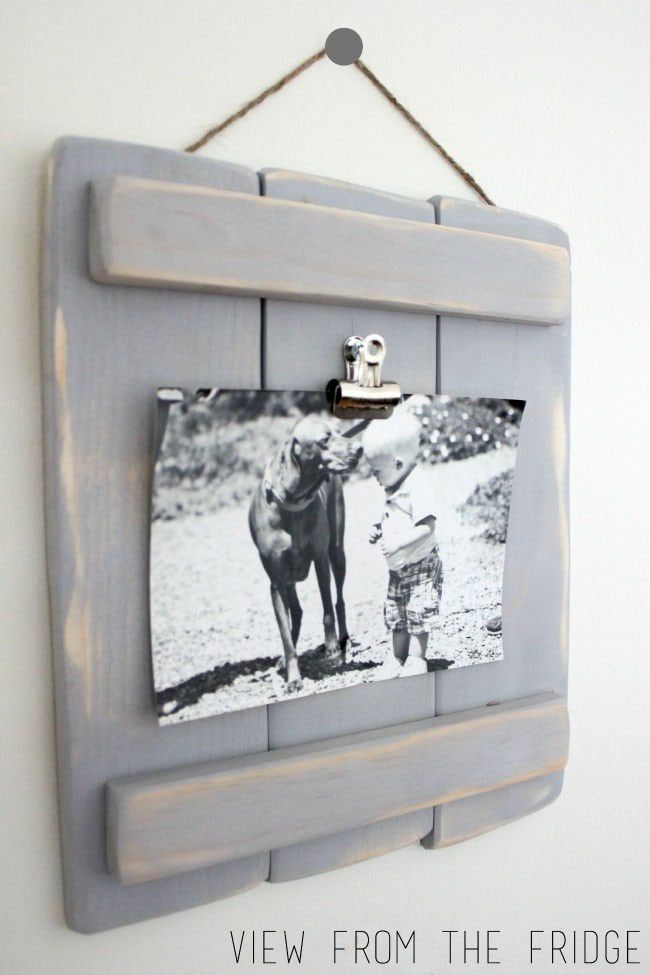 Want to give mom a cute way to display photos or sweet art projects? Try this DIY pallet plaque from Oh My! Creative (via View From the Fridge).
18. Ladybug garden rocks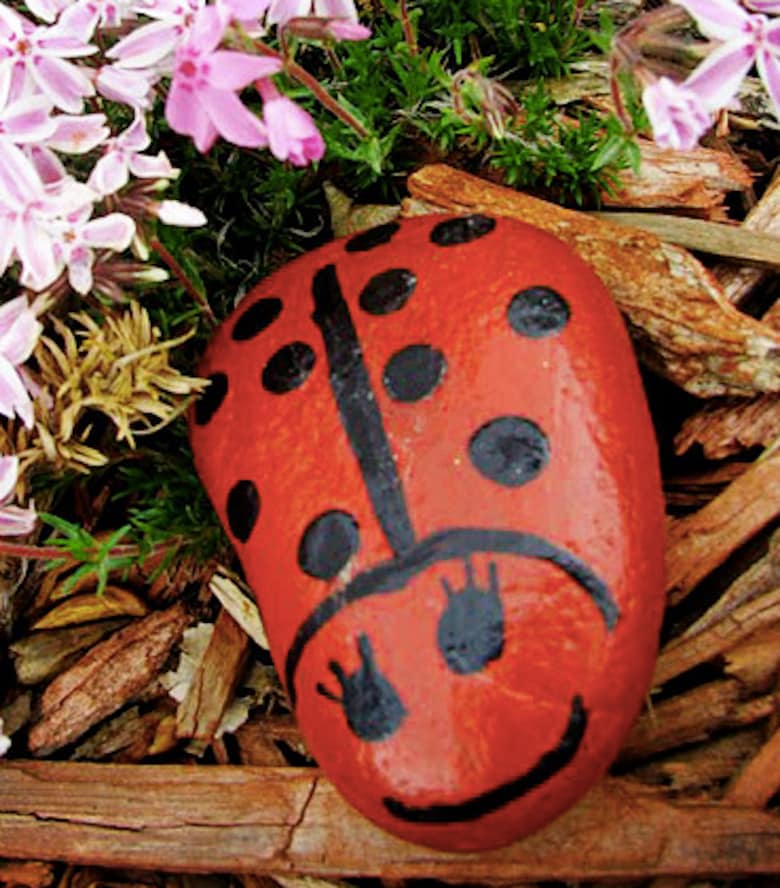 Any mama would love to have a kid-painted ladybug in her garden. All you need is some red and black paint! Put the ladybug in mom's garden or it can also make a fun paperweight for her desk.
19. DIY lip scrub
Give mom a smooth kisser (for smooching, of course) with this all natural DIY lip scrub from Crafts by Amanda. A Mother's Day gift she can genuinely use!
20. Heart pillow
This homemade heart pillow from the Kids Activities Blog is made of cushioned shelf liner, cotton balls and yarn. A sweet little gift and a great beginner's craft for learning to sew.
21. Handprint bouquet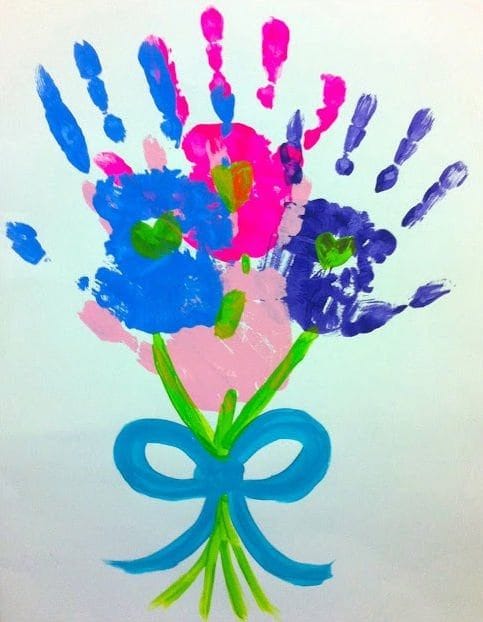 Love this handprint bouquet from The Trendy Treehouse. All you need is a large piece of construction paper, some washable finger paint and some small hands. Fun craft and instant gift!
22. Crafty bird house
Decorating a pre-made birdhouse with paint and/or beads and buttons is an easy and fun project for kids. Although it may take some supervision, the final project will be something colorful that mom can marvel at for years to come.
23. Washi tape cell phone case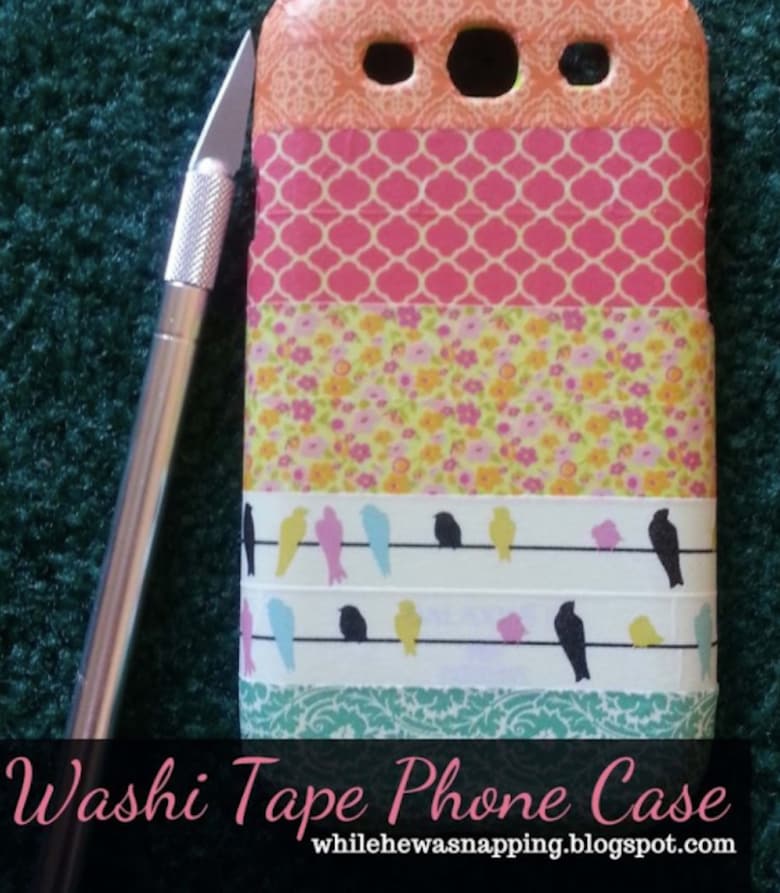 Give mom an upgrade with this easy washi tape phone case craft from While He Was Napping. Pick out different patterns and colors, and then decorate to your heart's content.
24. Painted paper bouquets
Kids can make these pretty hand-painted flower bouquets from Painted Paper Art with just watercolors and coffee filters.
25. DIY mason jar vase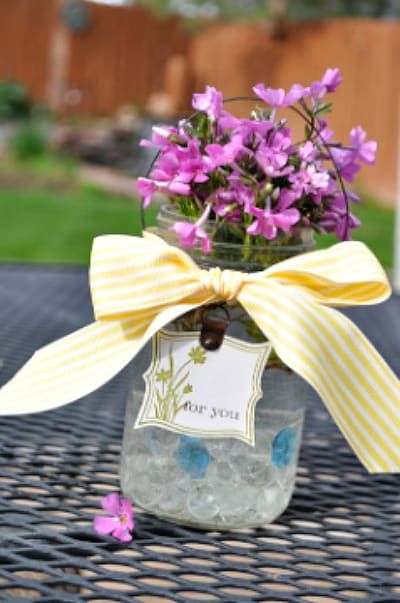 This pretty DIY mason jar vase from Make and Takes is best-suited for older kids. If you have a range of ages, you can have the younger kids add the gemstones to the jar and paint a tag while the older children tie the ribbon and make the wire handle.
26. Bowtie pasta bouquet
This simple project calls for colorful bowtie pasta, glue and some burlap or similar material. A genuine rival for the iconic macaroni necklace.
27. Simple bouquet
DIY gifts don't get easier (or prettier!) than this. Pick some roses or other lovely blooms from the garden and fill a vase or mason jar. Add a card for mom and that's a wrap!