Gift-giving is one of the best parts of the holiday season. But while it's fun to make a list and check it twice, it can also end up being, well … super expensive. Just for you, we have put together a list of unique but affordable gift ideas for everyone on your shopping list this year. Many of them can make great stocking stuffers, too!
And get this: All 50 gift picks are $10 or less. That's absolutely unheard of these days. Take a look and let the budget-friendly shopping begin.
$10 (or less) gifts for babies
1. Modern teethers
These fun, rain-or-shine teethers are crafted from soft silicone and include bubble-wrap-like poppers to help develop baby's hand-eye coordination and fine motor skills. Plus, they're dishwasher-safe. Ages 3+ months.
Where to buy: Hello, Sunshine or Looks Like Rain Teether ($10 each, doddle & co)
2. Muslin burp cloths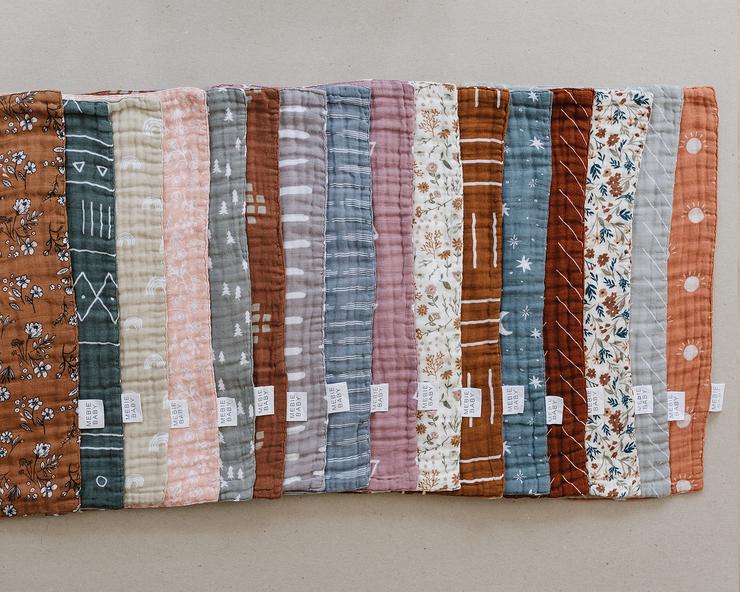 Parents will love the beautiful designs on these prettiest of burp cloths, and babies will love the soft, 100% cotton muslin fabric. All the lovely prints come in muslin bibs too!
Where to buy: Burp Cloths ($9 each, Mebie Baby)
3. First animal toys
These brightly colored animal toys are easy and fun on their own, or you can get several to mix and match into creative hippogators and rhinophants. Ages 1-5 years.
Where to buy: SmartMax My First Animals ($6 each, Treehouse Kid and Craft)
4. Security blanket
If you have a baby on your gift list, this soft and cuddly panda-faced security blanket can make a great present. This sweet lovie has easy-to-grab knotted legs, and of course, it's machine washable.
Where to buy: Cloud Island Security Blanket Panda ($10, Target)
5. "Antiracist Baby" book
It's never too early to share and teach kids about race and racial bias. This board book by author and activist Ibram X. Kendi is the perfect starter read.
Where to buy: "Antiracist Baby" ($9, Rep.Club)
$10 (or less) gifts for toddlers
6. Abacus
Here's a great learning toy for the toddler on your gift list. This wooden abacus with colorful beads helps tots practice colors and math as well as develop fine motor skills and logical thinking. Plus, it makes for an awesome statement piece in any kids room. Ages 3+.
Where to buy: UNDERHÅLLA Abacus ($10, IKEA)
7. Colorful toddler cup
Toddlers moving into the world of real cups will love having their very own. These colorful, easy-to-clean lidded cups are perfect for little hands taking up cup learning. Ages 18+ months.
Where to buy: Splash Toddler Cup ($3 each, Munchkin)
8. Shapes puzzle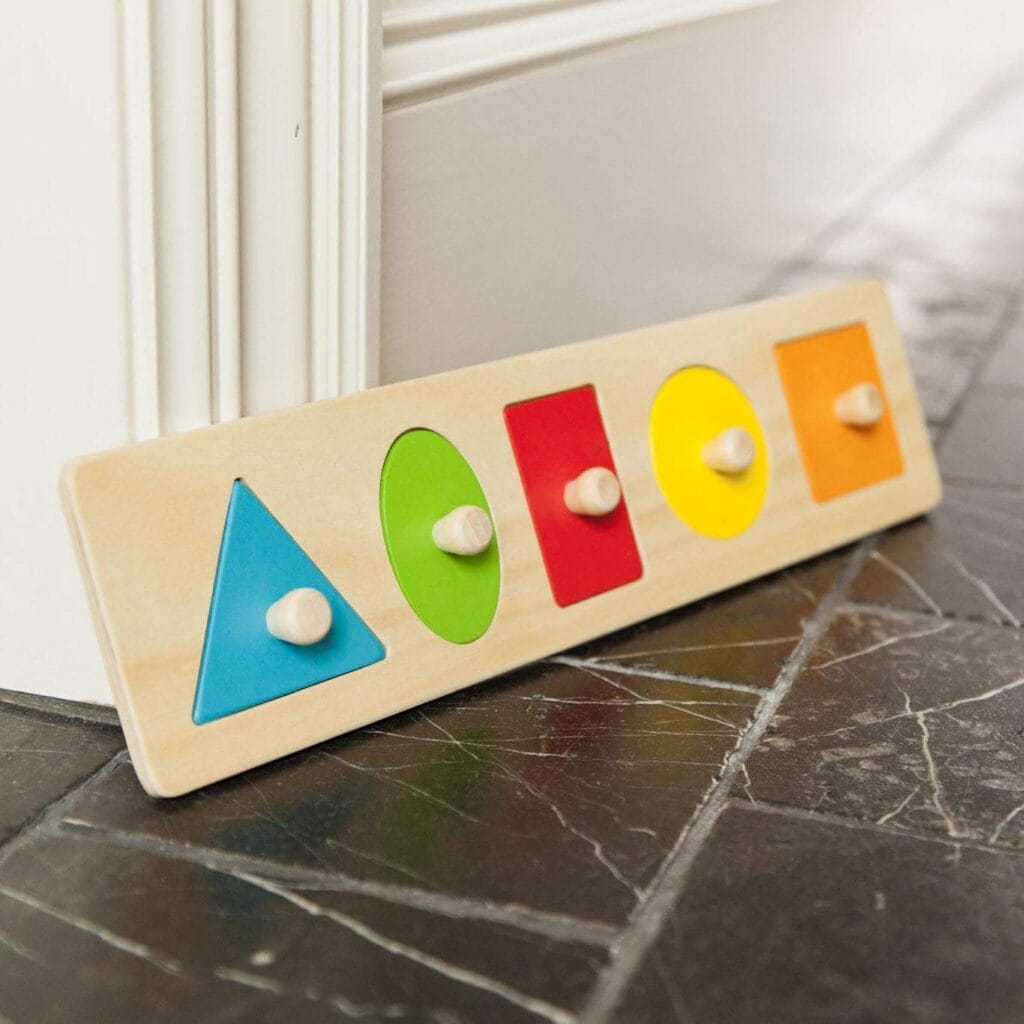 Young toddlers will love matching up the colors and shapes in this puzzle. Once they master the puzzle, they can learn to name the shapes and colors with words. Ages 1+.
Where to buy: Let's Learn Shapes! Wooden Puzzle ($6, Fat Brain Toys)
9. Fun dough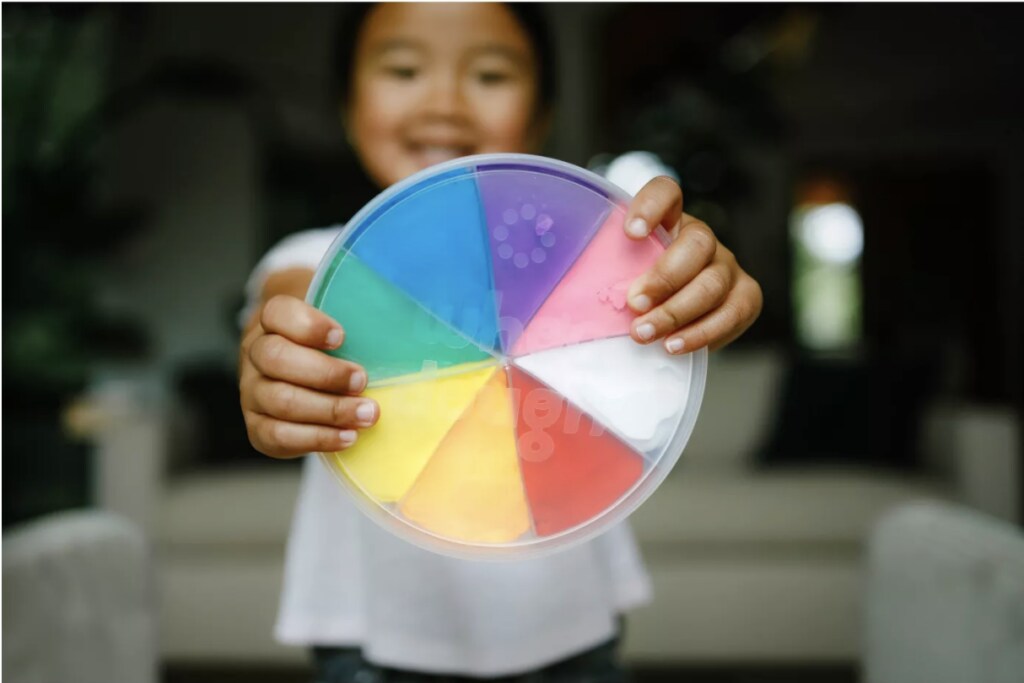 Light and stretchy, soft and airy, colorful and fun, it's a rainbow wheel of modeling compound (aka, hours of crafty, sensory fun for young kids). Ages 3+.
Where to buy: Chuckle & Roar Whoa Dough ($5, Target)
10. Bath toys
Make bathtime fun and educational for toddlers by gifting this cog bath toy set. Little hands can learn how set up gears just right so that they spin altogether when water is poured over them. Ages 1+.
Where to buy: Boon Cogs Water Gears Bath Toys ($9, Amazon)
$10 (or less) gifts for big kids
11. Superhero soap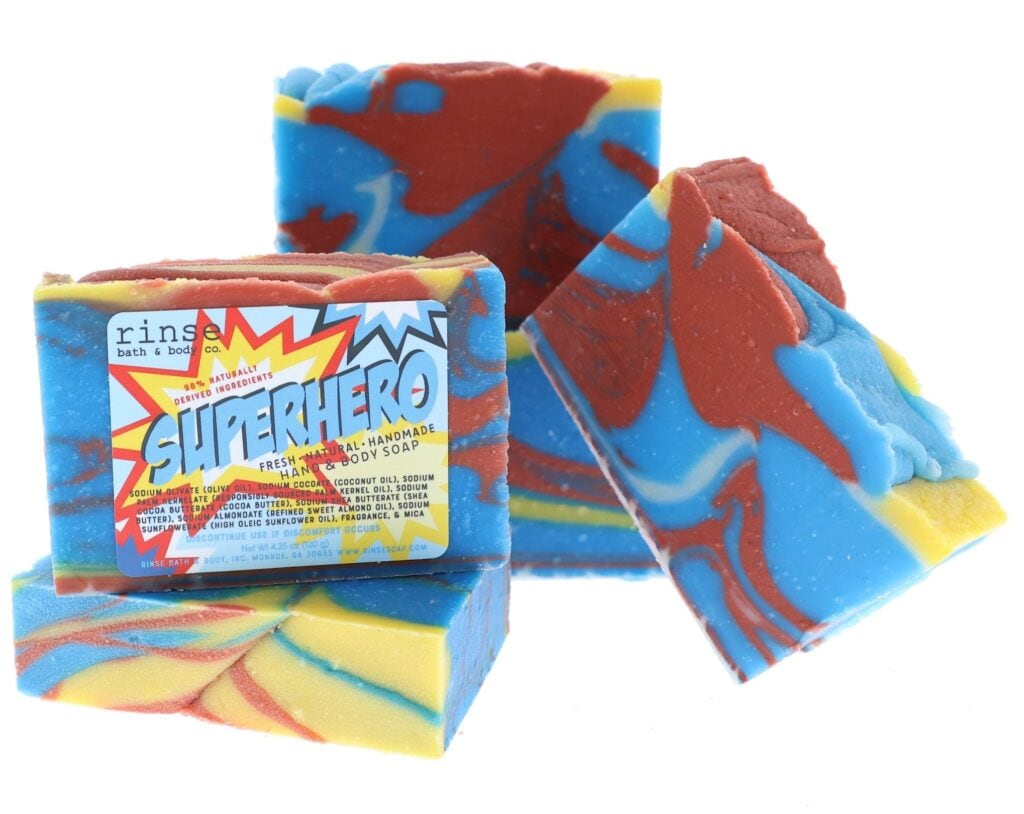 Taking a bath is way more fun when you're a wonder person of steel — and you have a bar of soap that smells like Fruity Pebbles. For a more magical, whimsical kid, check out the Unicorn Soap.
Where to buy: Superhero Soap ($7, Rinse Bath & Body)
12. Pompom hair slides
Long hair, short hair, don't care — these colorful and poufy clips help put a little celebration in any type of hair.
Where to buy: Pompom Hair Slides ($10, Meri Meri)
13. Unicorn ball game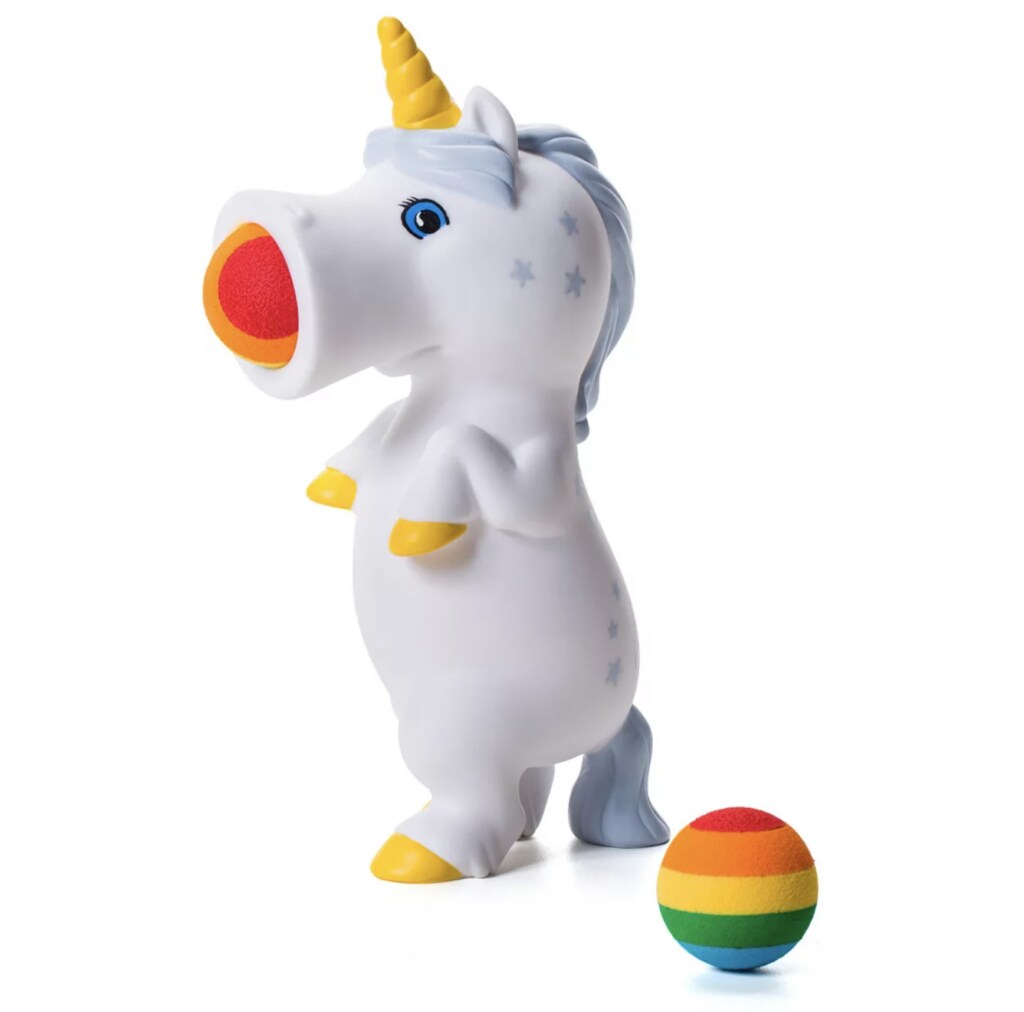 This mystical popper sends soft, foam rainbow balls sailing up to 20 feet. And all you have to do is squeeze and wait for the *POP*. Everyone in the family can enjoy this gift. Ages 4+.
Where to buy: Hog Wild Unicorn Popper ($10, Kohl's)
14. Punch needle kit
Crafty kids will love trying their hand at punch needle. This kit is great for beginners and makes cute wall art when it's done. Ages 8+
Where to buy: DIY Handcraft Punch Needle Starter Kit ($10, Walmart)
15. Crayons for every skin tone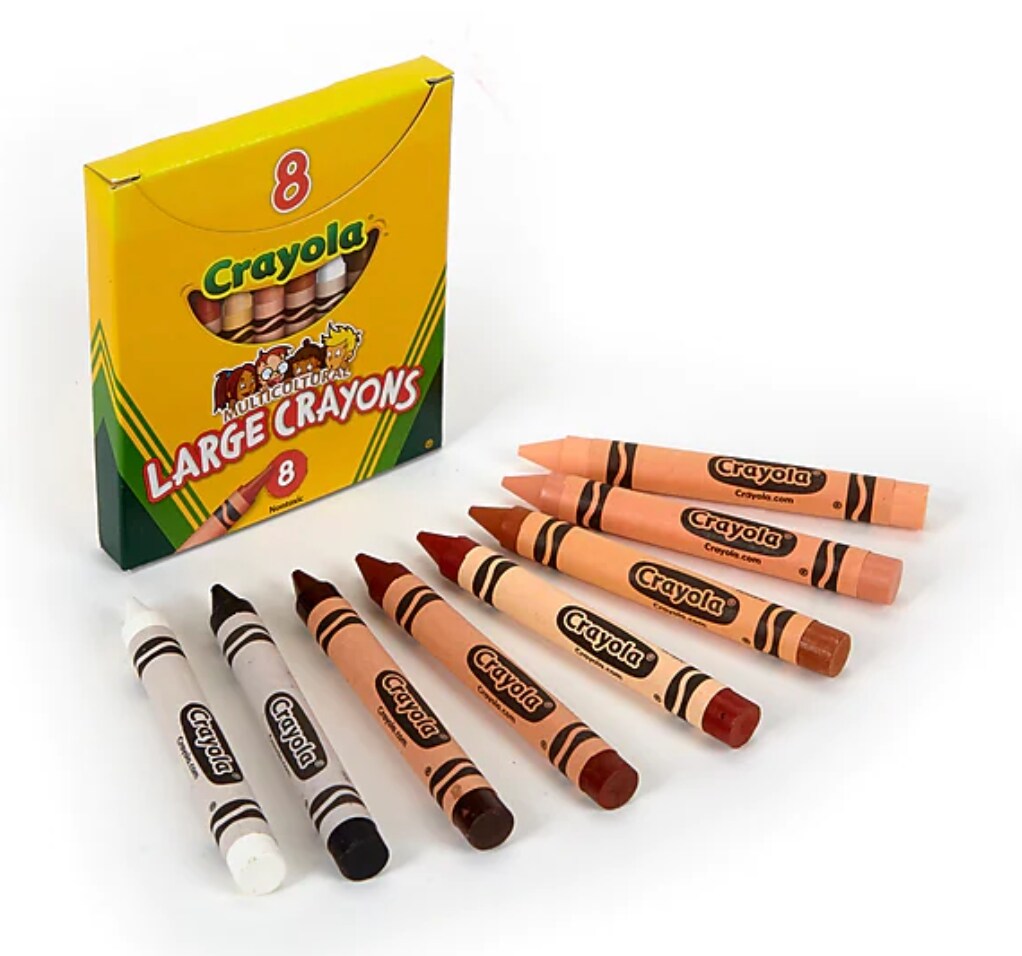 Every child needs this addition to their crayon set — skin tones for everyone! Because everyone is simply not peach. Never have been, never will be.
Where to buy: Crayola Large Multicultural Crayons ($4 for box of 8, Staples)
16. Storage box
Instead of adding another toy to your favorite big kid's room, why not give them a cool way to stay organized? This colorful, zippered storage case is perfect for school supplies, art and craft supplies, tech accessories or any small personal items. Best part: It's machine washable! Choose from four modern patterns.
Where to buy: Colorz Pencil/Storage Box ($10, ZIPIT)
$10 (or less) gifts for tweens/teens
17. Customizable light-up door hanger
Whether they write "Gaming in Session" or simply "Keep out," this LED door hanger can be customized (with a dry-erase marker) for any day in #tweenlife or #teenlife.
Where to buy: Brilliant Ideas LED Door Hanger Message Board ($10, Tilly's)
18. Woven hanging shelf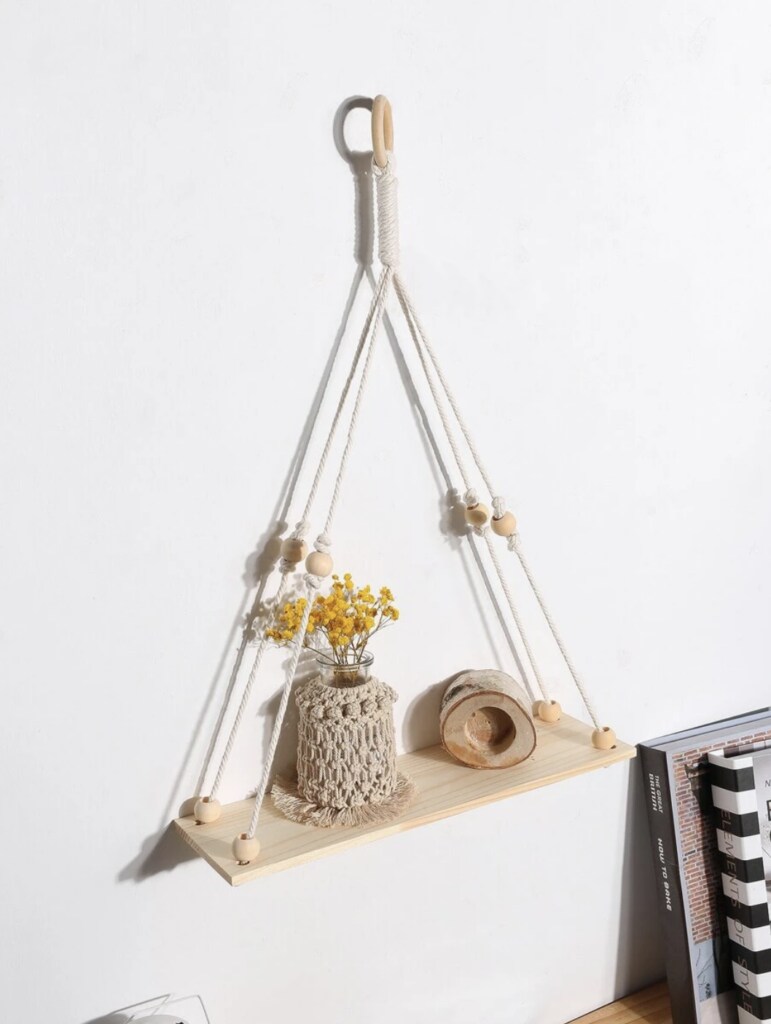 This perfectly cool knick-knack shelf is perfect for a tween or teen's room. They can display a succulent, a seashell, a photograph or another favorite thing. Choose from eight color styles.
Where to buy: Woven Multifunction Wall Hanging ($5, SHEIN)
19. Decision-maker dice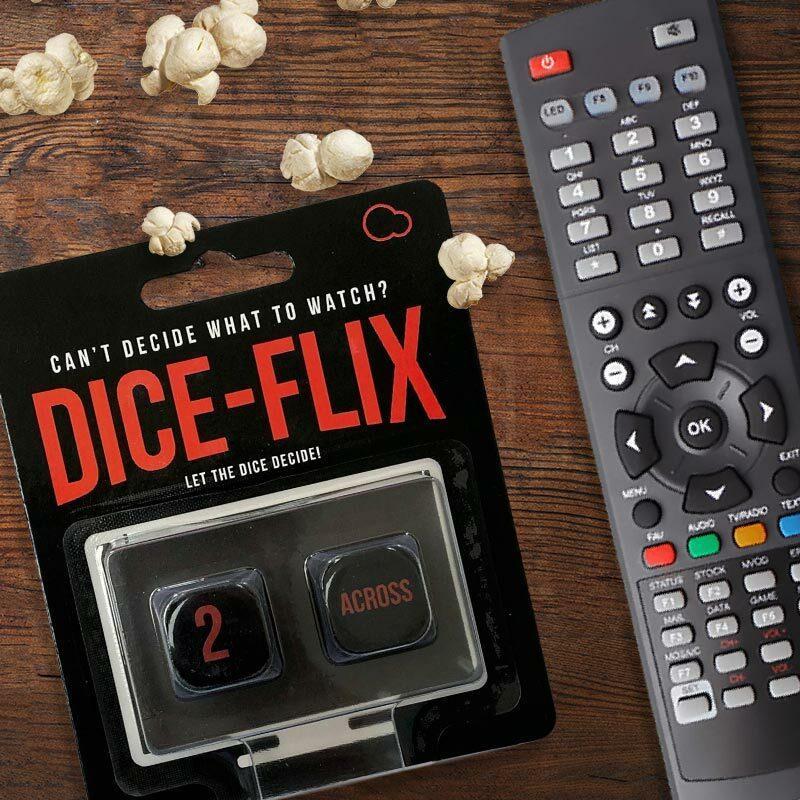 Tweens and teens love having friends over to watch stuff, but when the decision over what to watch gets tricky, these dice are the answer. Fun for any streaming service! These can also come in handy for settling the sibling and full-on family what-to-watch wars, too.
Where to buy: Dice-Flix Decision Maker ($9, Perpetual Kid)
20. World's smallest Operation game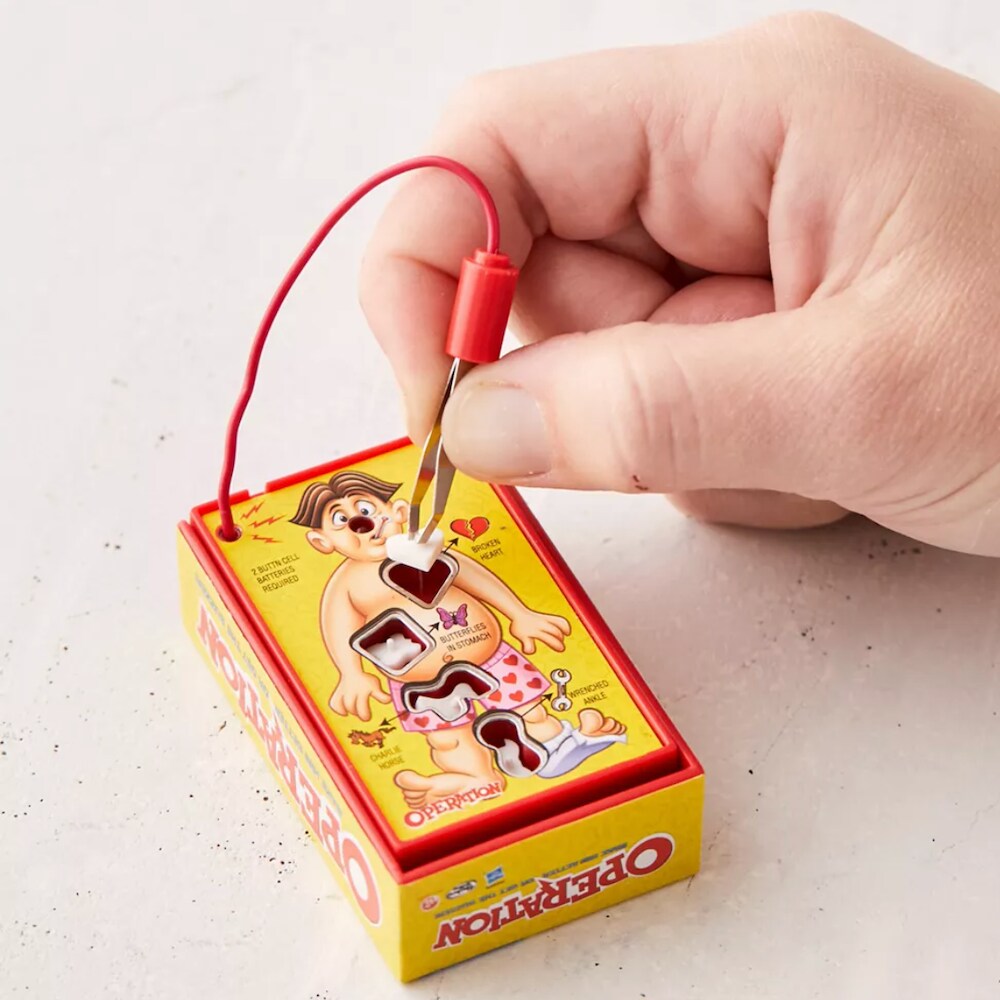 Most tweens and teens are up for a good competition. Now they can not only challenge their friends to a game of Operation — but to a game of the World's Smallest Operation.
Where to buy: World's Smallest Operation Game ($10, Urban Outfitters)
21. Mini karaoke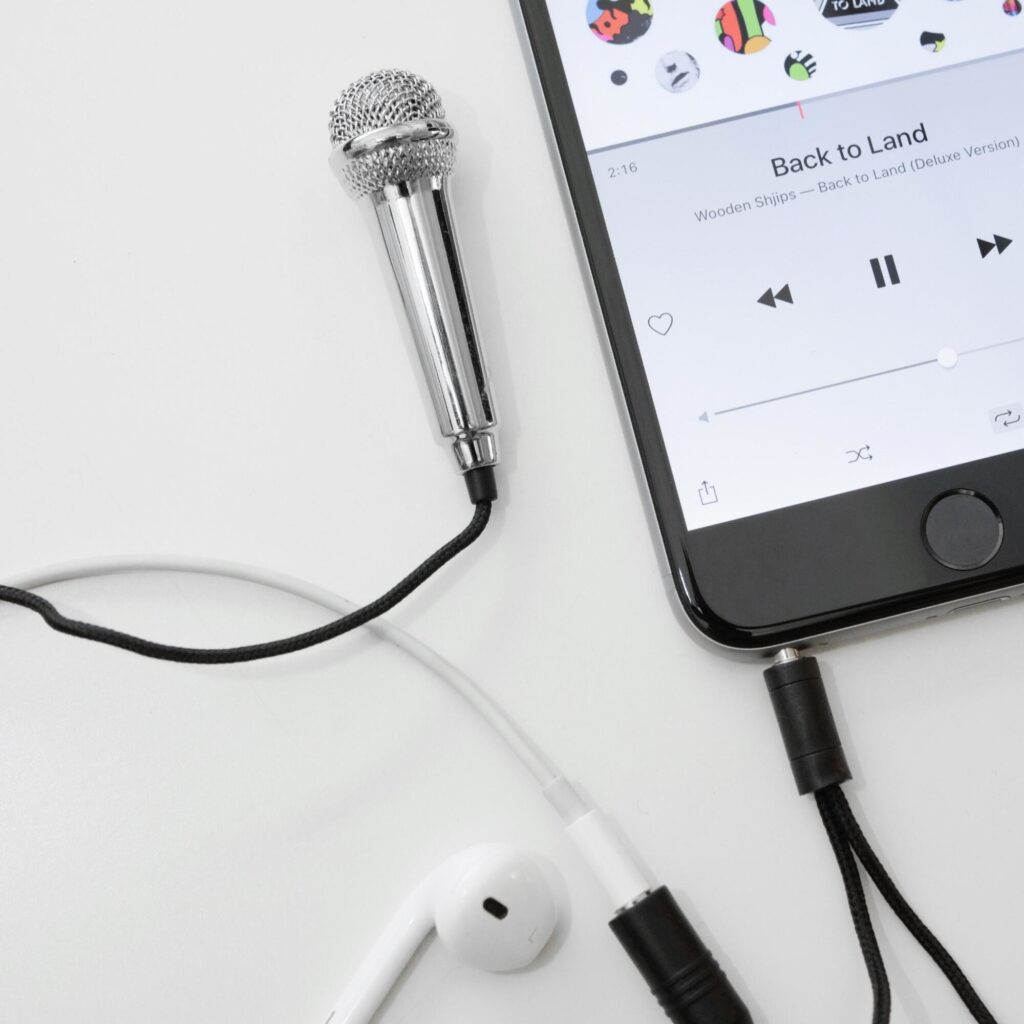 Turn any afternoon into a fun karaoke session with this mini microphone that works with most smartphones, laptops and tablets. Just plug it in and let the crooning begin.
Where to buy: Mini Karaoke Microphone ($10, World Market)
$10 (or less) gifts for college students
22. Reusable glass straws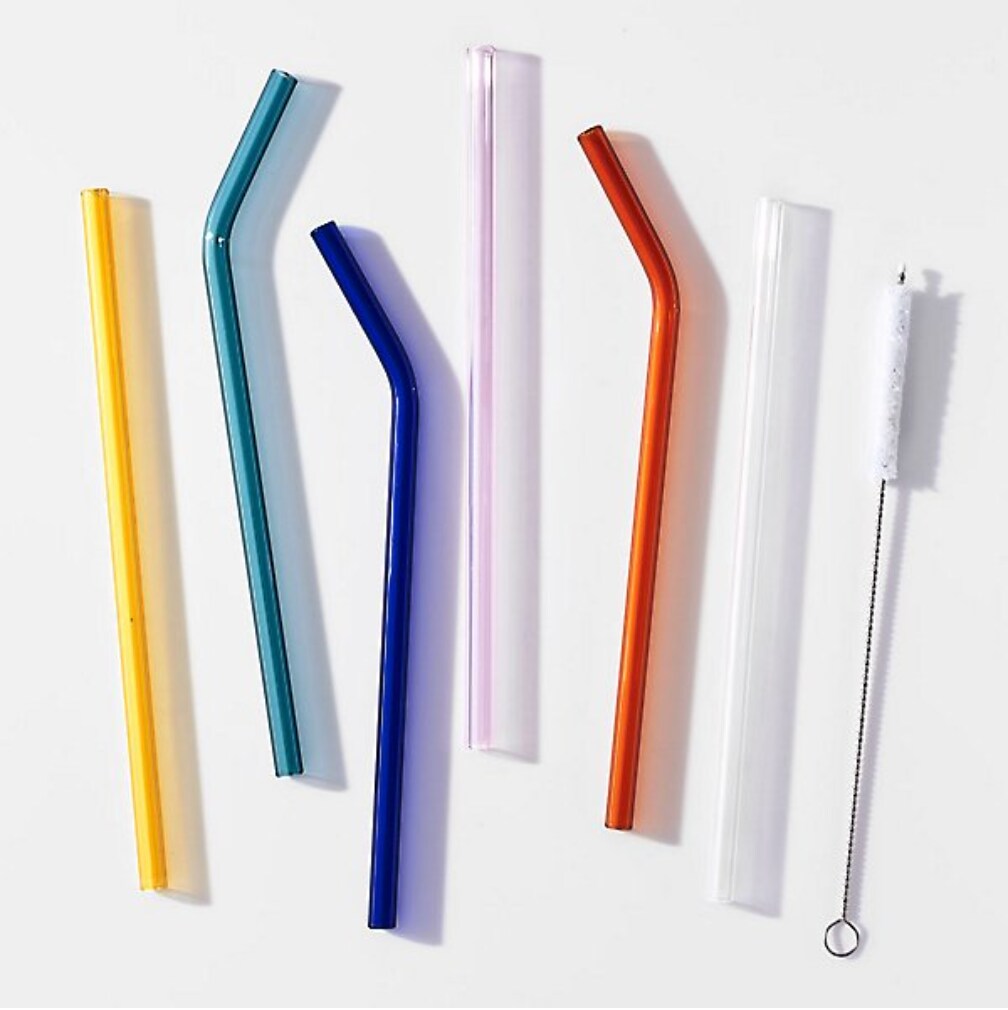 Whether they use them for iced coffee or green smoothies, these stylish glass straws will get tons of use in the college dorm or apartment.
Where to buy: Reusable Glass Straws ($10 for set of 6, Paper Source)
23. Fun 3D Airpods Pro case
Choose from dozens of super-cool Airpods Pro cases, which include several Gen Z favorites like Pokemon and Nintendo Switch, as well as plenty of "retro" classic options like Oreos and Minnie Mouse.
Where to buy: 3D Airpods Pro Case ($10, Cotoroo/Etsy)
24. Mini speaker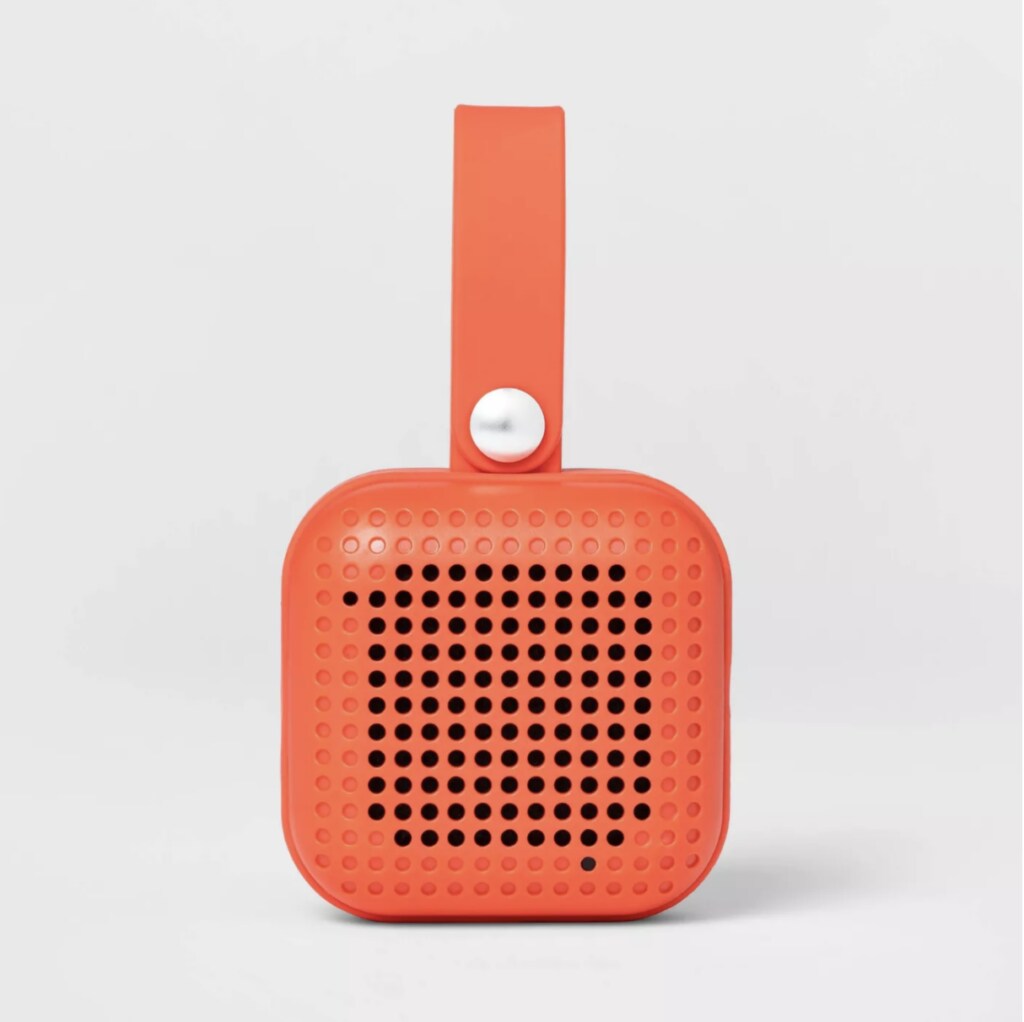 This adorable Bluetooth-enabled mini speaker lets youngsters share music from their phone with all their friends — in their dorm room, at the park or any other place on the go. Comes in four yummy colors.
Where to buy: heyday Speaker Mini ($10, Target)
25. Toaster grilled cheese bags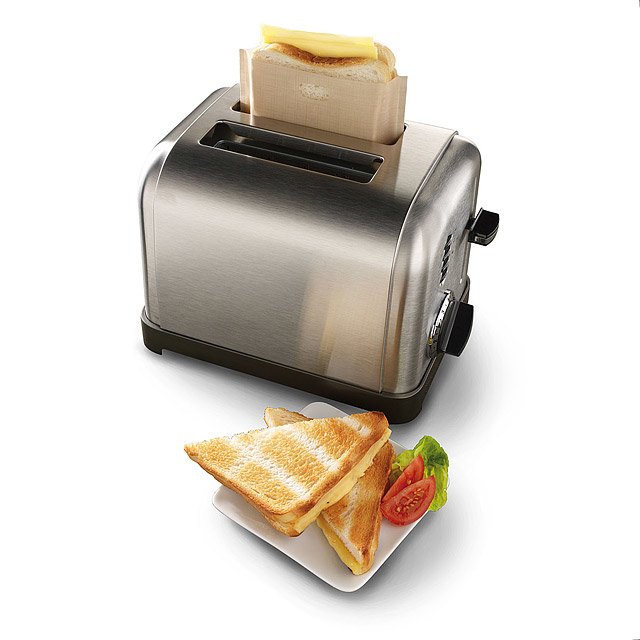 Any young adult on a tight budget will love these handy little bags that turn an ordinary toaster into a comfort food machine. Each bag can be cleaned and reused to make up to 50 grilled cheese sandwiches (or reheated pizza slices or grilled pitas, etc.). Dinner is served!
Where to buy: Toaster Grilled Cheese Bags ($10 for 3 bags, Uncommon Goods)
26. Zipper carry case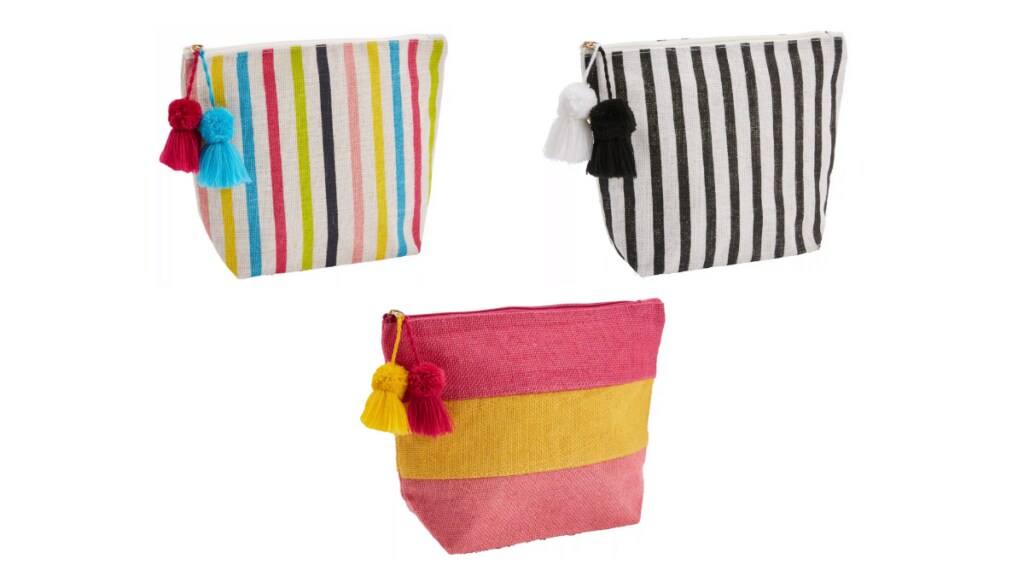 There are zillions of uses for one of these stylish jute zipper carry cases. At 8 1/2 x 11″, they're big enough for cosmetics, pencils, tech gear, art supplies and more. Bonus points for its laminated wipe-clean interior.
Where to buy: Jute Stripe Zipper Carry Case ($9 each, Mud Pie)
$10 (or less) gifts for adults
27. Mini terra-cotta pots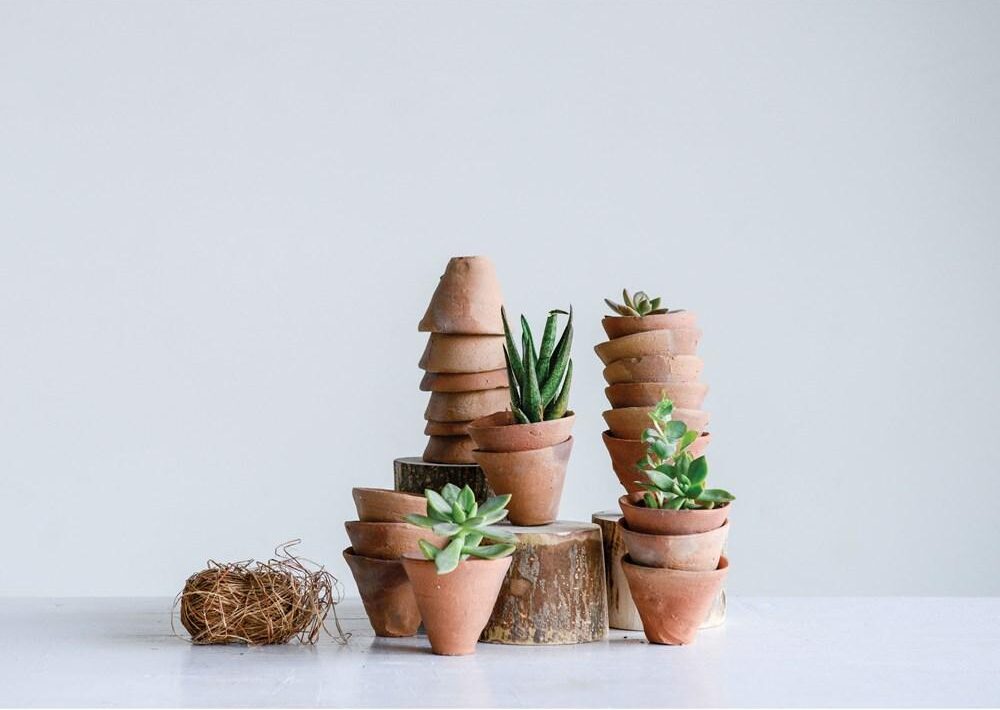 These sweet, tiny pots are begging to line a kitchen window sill. Load a couple with some succulents, and these make a thoughtful and wonderful gift.
Where to buy: Mini Terra-Cotta Pot ($2.50 each, EmieJames)
28. Wooden coffee scoop
Help the coffee (and/or tea) lover on your holiday shopping list up their morning ritual by gifting them one of these lovely scoops made from wood.
Where to buy: Coffee Scoop ($5 each, Goodies)
29. Hand and foot masks
Give the gift of self-care this season by gifting a luxurious combo of hand and foot masks. The disposable gloves, available in two formulas, are infused with natural-origin ingredients to hydrate and nourish dry hands. The single-use socks, available in two formulas, help soothe dry skin and wake up tired feet.
Where to buy: Clean Hand Mask and Clean Foot Mask ($5 each, Sephora)
30. Wood pinch frame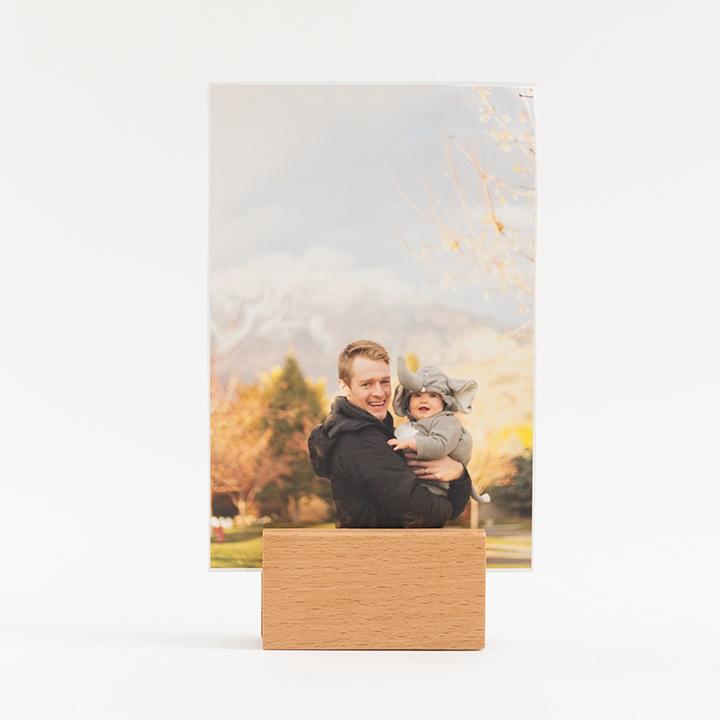 If you're gifting a photograph or some kids' artwork, couple it with this minimalist wood frame. Everyone has room for one of these on their desk or dresser.
Where to buy: Wood Pinch Frame ($9, Letterfolk)
31. Pocket Maya Angelou
Literally everyone can use a little Maya Angelou wisdom in their pocket. Every. One.
Where to buy: Pocket Maya Angelou Wisdom Book ($10, World Market)
32. Tech wallet
They've always got their phone, but they'd love to unload that bulky purse or wallet. Here's a solution! This peel-and-stick wallet can be attached to any phone or tablet for easy storage of an ID, credit or transit card.
Where to buy: Safe Slot Tech Pocket ($10, Kikkerland)
33. Good jerky
This shop boasts over 100 kinds of jerky — so many flavors, textures, and types — so you'll be able to find something perfect for any meat eater on your list.
Where to buy: Jerky (your choice) ($8+, Jerky.com)
34. Hanger rack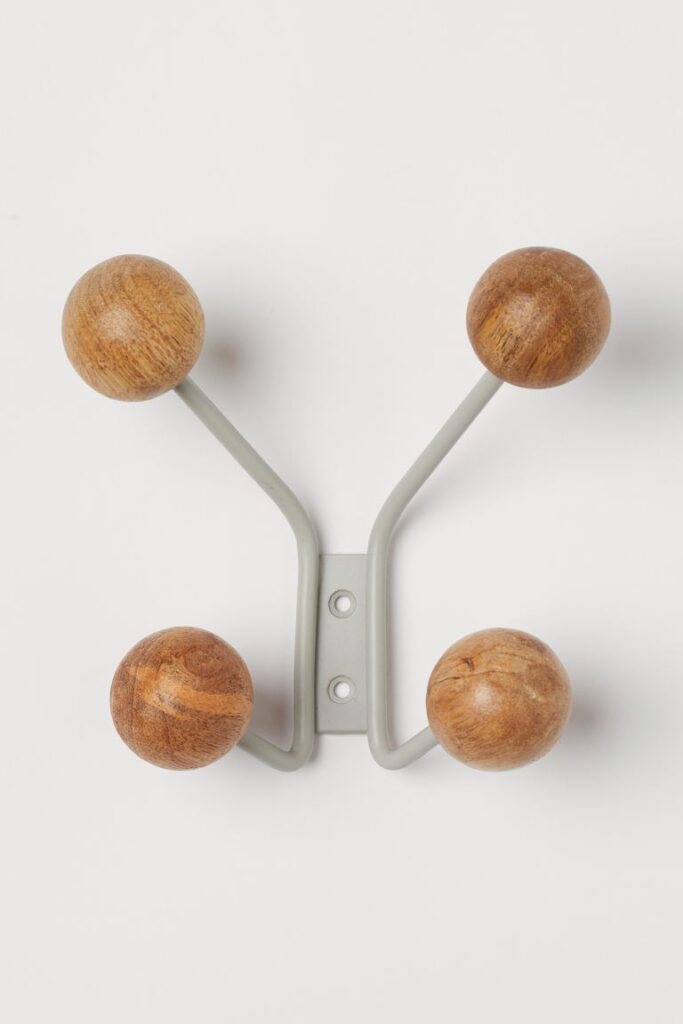 May your partner never misplace their sweater, windbreaker or gym bag again after you gift them this wood and metal hanger rack that can be installed right inside the door or closet. Choose from four cool color schemes.
Where to buy: Hanger Rack in Metal and Wood ($10, H&M)
35. Hand-painted mini notebooks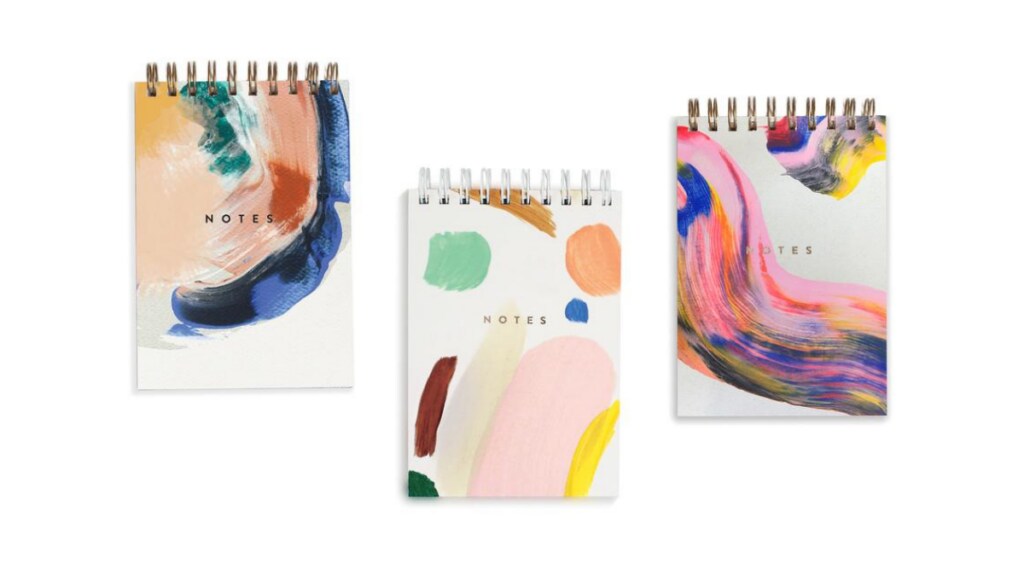 Each of these super-pretty, mini notebooks has a unique, hand-painted design. Only 3.5″ x 5″ in size with 50 blank sheets, so they're perfect for your bag, car or wherever the inspiration usually strikes you.
Where to buy: Mini Books ($8.50 each, Mōglea)
36. Darn good chocolate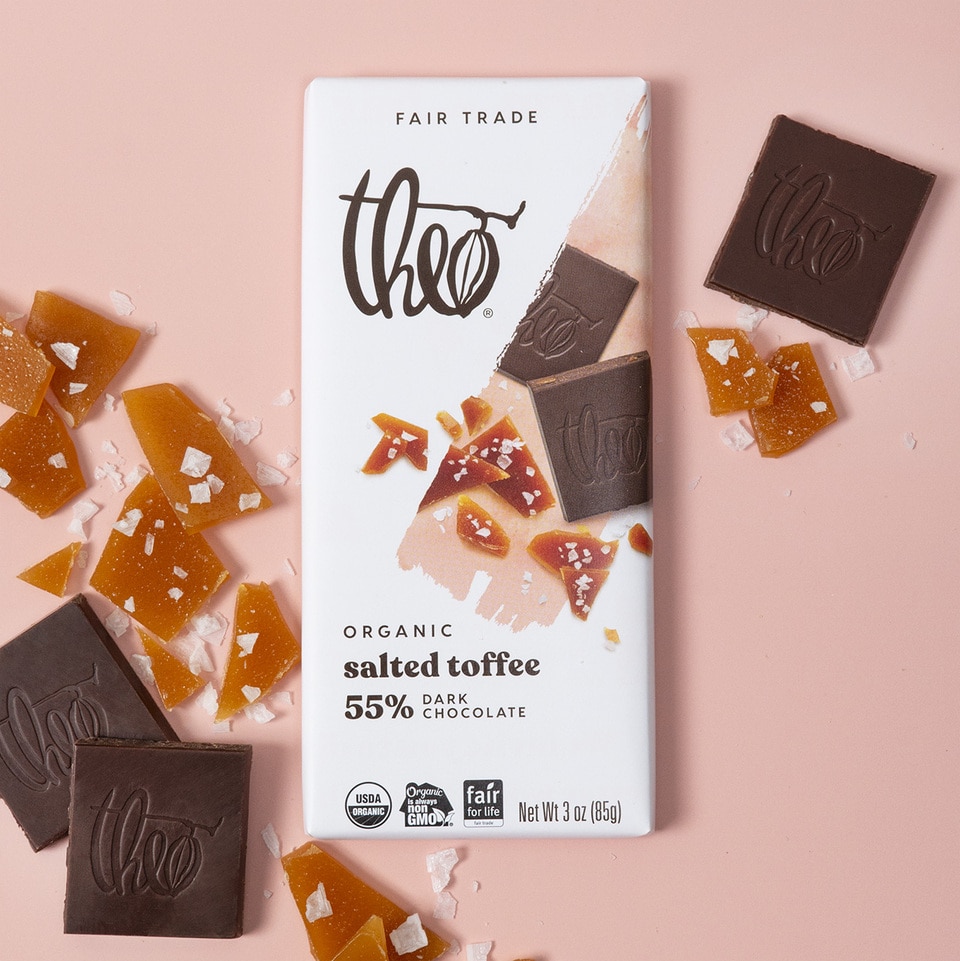 Choose the perfect gift from dozens of amazing takes on the chocolate bar. Theo makes them all from scratch — from dark, milk and white chocolate and flavors like Salted Toffee, Turmeric Spice and Black Rice Quinoa Crunch to holiday favorites like Eggnog, Gingerbread Spice and Nutcracker Brittle.
Where to buy: Single Chocolate Bar ($3.20+, Theo Chocolate)
$10 (or less) gifts for older adults/seniors/grandparents
37. Mini retro snapshots
Grandparents and older loved ones, near or far, will love being able to carry these little retro snapshots with them wherever they go and want to show off their favorite littles. Each print is only 2.64″ x 3.03″. Lots of other print sizes and styles available.
Where to buy: Mini Little Retro Snaps ($10 for 20 prints, Super Snaps)
38. Lotion in a stick
Are you kidding? Lotion. In. A. Stick? Fits in your bag or in your pocket like a chapstick? Goodbye dry patches and funky elbows. Plus, they come in a couple dozen scents.
Where to buy: Skin Sticks ($8 each, Rinse Bath & Body)
39. No-tie shoelaces
Your favorite older adult has much better, cooler things to do than tie their shoelaces day after day. That's why these stretchy, no-tie alternatives can make a great gift. Available in tons of terrific colors.
Where to buy: HOMAR No-Tie Shoelaces ($4-$10, Amazon)
40. Wood cut-and-serve board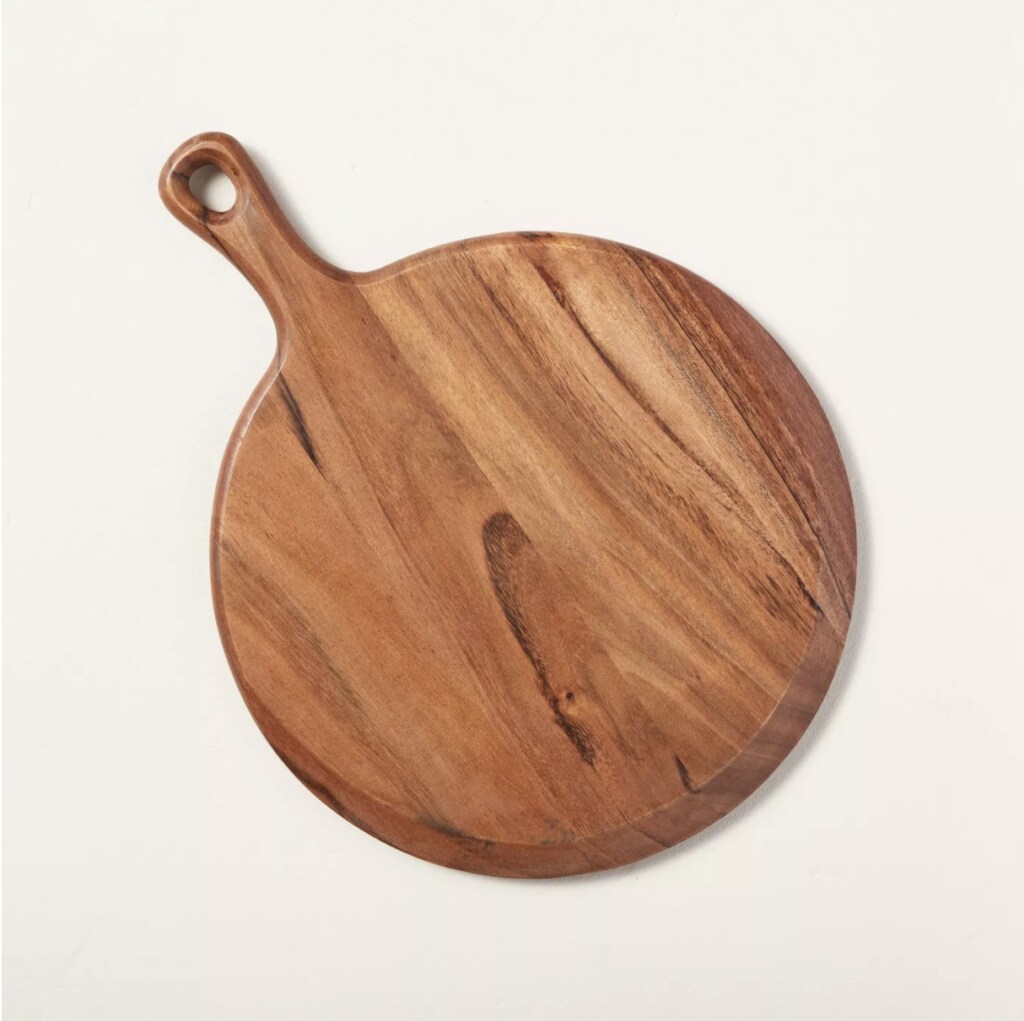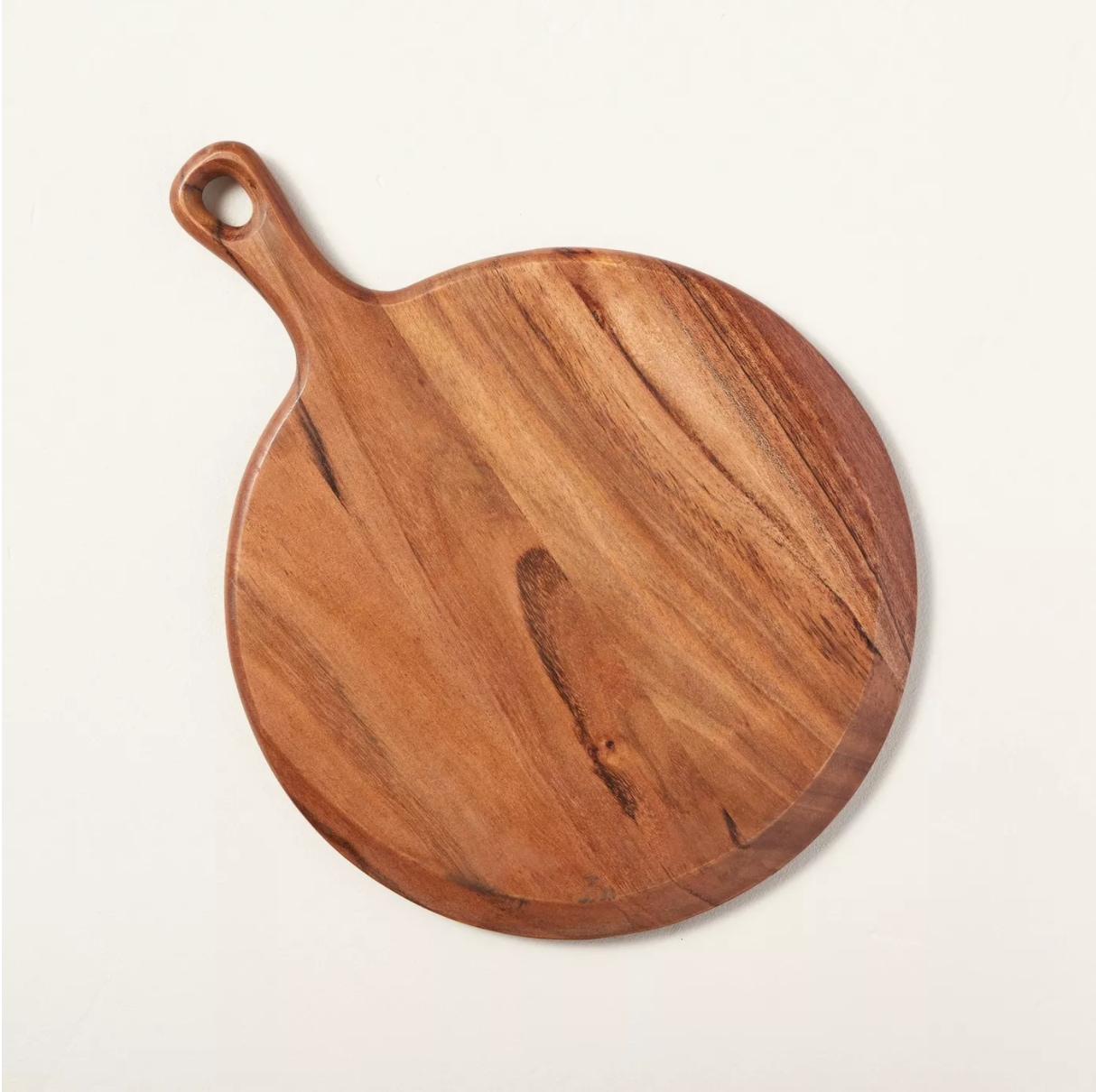 A perfect everyday-use gift for singles or couples to cut up and serve cheese, fruit, veggies, meats and more — because let's face it, all those small, delicious eats are totally a meal. At 10.12″ x 13.5″, this wood paddle serving board is neither too big or too small for any day of the week.
Where to buy: Hearth & Hand with Magnolia Round Wood Paddle Serve Board ($10+, Target)
41. Motion sensor toilet night light
Where has this sweet gadget been all our lives? It's an automatic LED light that detects when you approach the toilet in the dark — and lights the way for you. No more bright lights in the middle of the night. Lock it on any of the 16 colors or set it to rotate between the colors.
Where to buy: LED Motion Sensor Toilet Night Light ($8, Amazon)
$10 (or less) gifts for caregivers/teachers
42. "Why You're So Awesome" book
This fun, fill-in-the-blank book makes a great gift for the ones who do so very much in your daily life. Have your kids fill one out their favorite teacher or fill one out out as a family for the nanny or sitter. Finally, take the time to tell them how awesome they really are.
Where to buy: "Why You're So Awesome" Book ($10, Knock, Knock)
43. Appreciation plant cube
Gift some appreciation and plant love to a favorite teacher, nanny, sitter, coach or other mentor. Comes with wildflower seeds, peat pellet and a natural pine wood box with plastic insert. Perfect for a window sill or teacher's desk.
Where to buy: "Thank You For Helping Me Grow" Appreciation Plant Cube ($9, Baudville)
44. Monogrammed mugs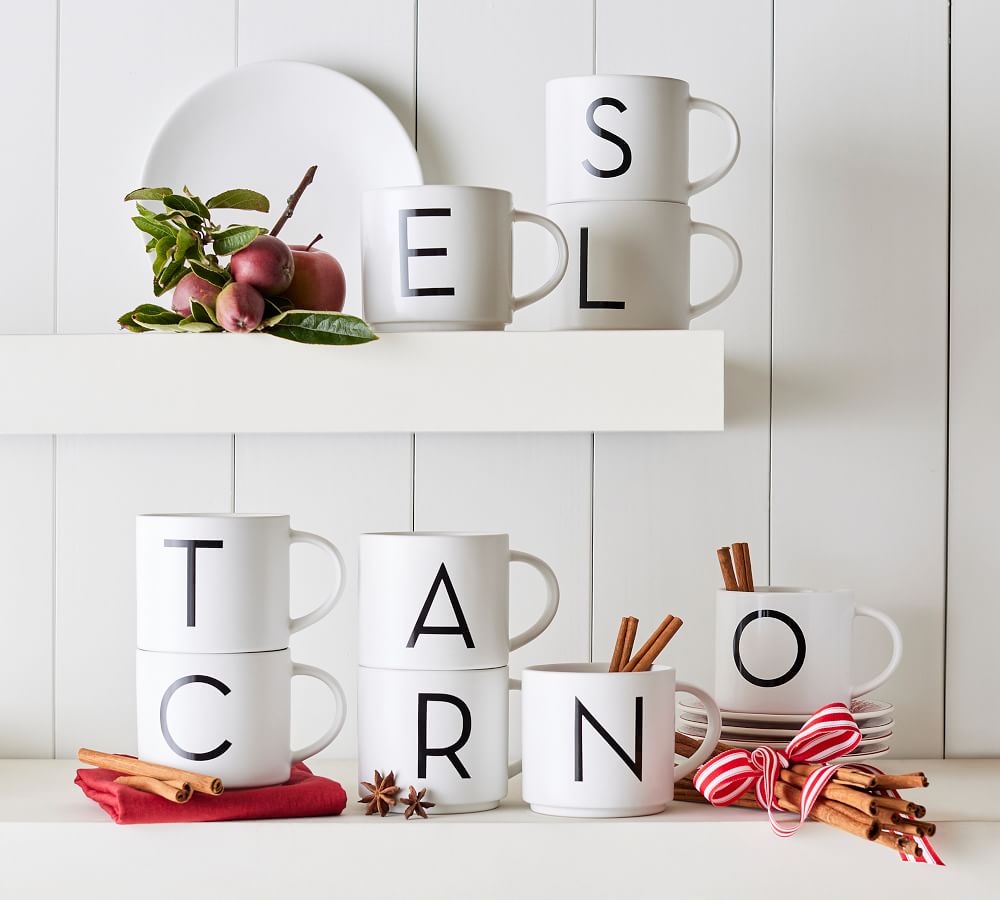 New year, new drinking vessel with your initial on it, check! Fill one of these up with your teacher, nanny or nurse's favorite sweets or a gift card for their favorite shop, and they'll use it all year.
Where to buy: Mason Stoneware Stackable Alphabet Mug ($10, Pottery Barn)
45. Metallic Sharpies
Anyone who works with kids (or adults for that matter) can find creative ways to use this set of sparkly metallic markers in gold, silver and bronze. They're fun for making cards, crafts, signage and more.
Where to buy: Sharpie Metallic Markers ($7 for 3-pack, Staples)
46. Scented candle
For the child care provider or teacher who enjoys a lovely, clean scent, consider the gift of a Mrs. Meyer's jar candle. They're made from naturally derived ingredients, essential oils and soy wax and come in scents like basil, lavender, lemon verbena, honeysuckle, Iowa pine, peony, peppermint, snowdrop and more.
Where to buy: Meyer's Scented Candle ($10 for large size, Mrs. Meyers)
$10 gifts for pets
47. Rechargeable cat toy
This moving, flopping fish cat toy will keep kittens and frisky cats super entertained, especially since it can be charged over and over via USB (no batteries needed). The toy comes with catnip and a USB charging cable.
Where to buy: Malier USB-Rechargeable Cat Toy Fish ($7, Amazon)
48. Portable water bottle and bowl
This is the ultimate utilitarian gift for dog owners. They'll be able to carry fresh water and a convenient "bowl" for their pooch wherever they go. Plus, it's lightweight and leak-proof too.
Where to buy: UPSKY Portable Dog Water Bottle Bowl ($10+, Amazon)
49. Treat container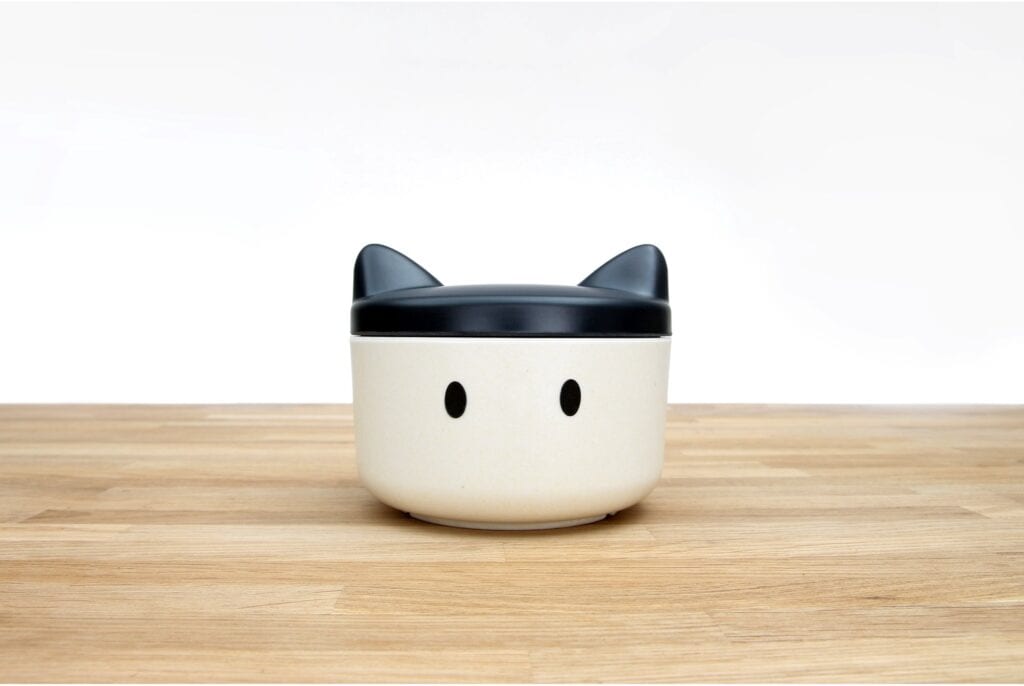 Pet parents can keep treats nice and fresh in this adorable airtight container, which comes with reusable stickers so you can create all kinds of cute faces and expressions.
Where to buy: Suck UK Pet Treats Container ($8, Walmart)
50. Grooming wipes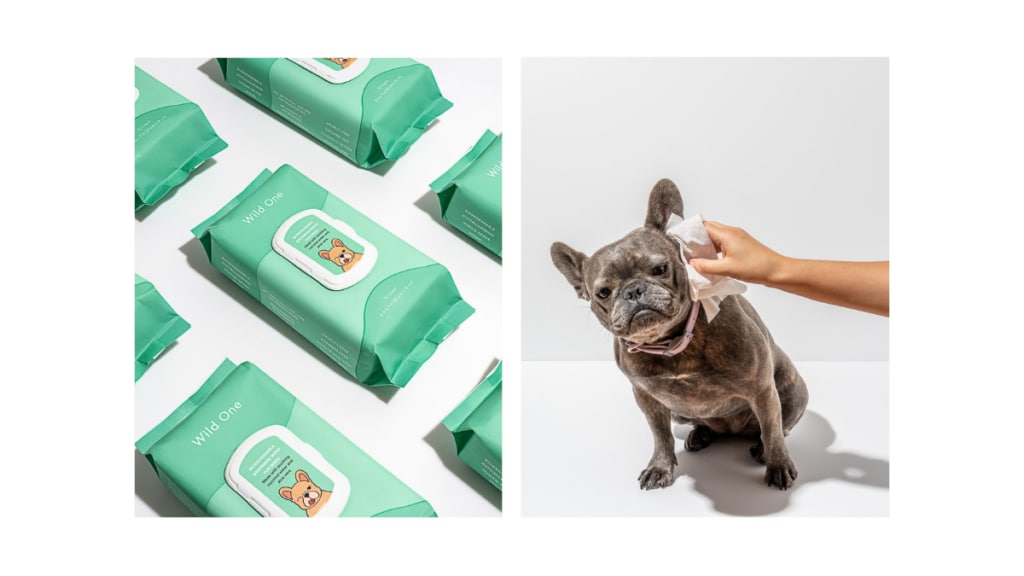 Help that kinda stinky dog put their best paw forward with the gift of biodegradable grooming wipes. Made with soothing coconut water and aloe vera, they smell like eucalyptus and help remove dirt and take odor down a notch between baths.
Where to buy: Grooming Wipes ($10, Wild One)