Gift-giving is one of the best parts of the holiday season. But while it's fun to make a list and check it twice, it can also end up being, well … super expensive. Just for you, we have put together a list of unique but affordable $10 gift ideas for everyone on your shopping list this year. Many of them can make great stocking stuffers, too!
And get this: All 50 gift picks are $10 or less. That's absolutely unheard of these days. Take a look and let the budget-friendly shopping begin.
$10 gift ideas for babies
1. Mushie teethers
These fun animal-shaped teethers, crafted from soft, non-toxic silicone, are perfect for babies working on new teeth, and they also help develop baby's fine motor skills and sensory skills. Ages 3+ months.
Where to buy: Dog, Bunny or Elephant Mushie Silicone Baby Teethers ($10 each, Crate & Barrel)
2. Security blanket
If you have a baby on your gift list, this cuddly baby giraffe security blanket can make a great present. It's a super-soft, sweet lovie and oh so easy to hug.
Where to buy: Small Sunshine Security Blanket by Cloud Island ($10, Target)
3. Flower rattle
This whimsical rattle with its wooden handle and soft teether petals full of colorful beads — and peek-a-boo, there's a mirror on there, too — makes a perfect gift for baby. Ages 3+ months.
Where to buy: Djeco Baby Flower Rattle ($10, The Natural Baby Company)
Gift ideas under $10 for babies
4. "Antiracist Baby" book
It's never too early to share and teach kids about race and racial bias. This board book by author and activist Ibram X. Kendi is the perfect starter read.
Where to buy: "Antiracist Baby" Board Book by Ibram X. Kendi ($9, Rep.Club)
5. Muslin burp cloths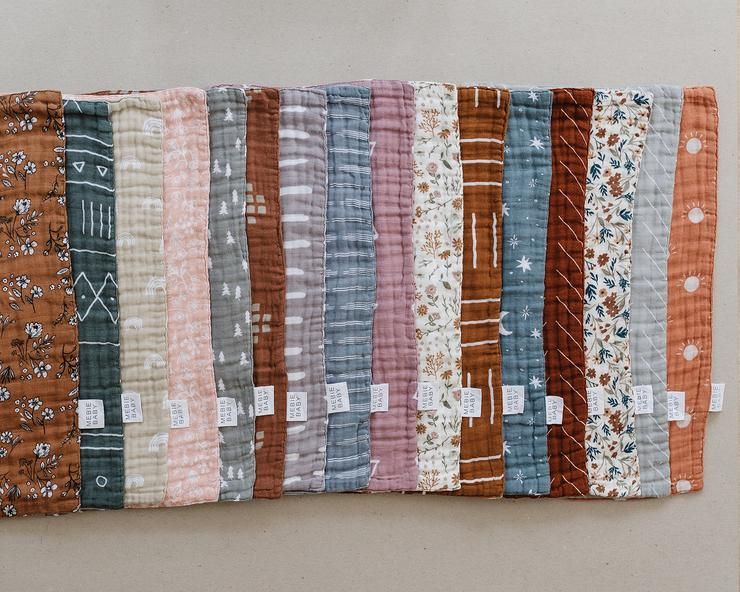 Parents will love the beautiful designs on these prettiest of burp cloths and bibs, and babies will appreciate the soft, absorbent muslin fabric.
Where to buy: Muslin Bibs and Burp Cloths ($9 each, Mebie Baby)
$10 gift ideas for toddlers
6. Stacking rings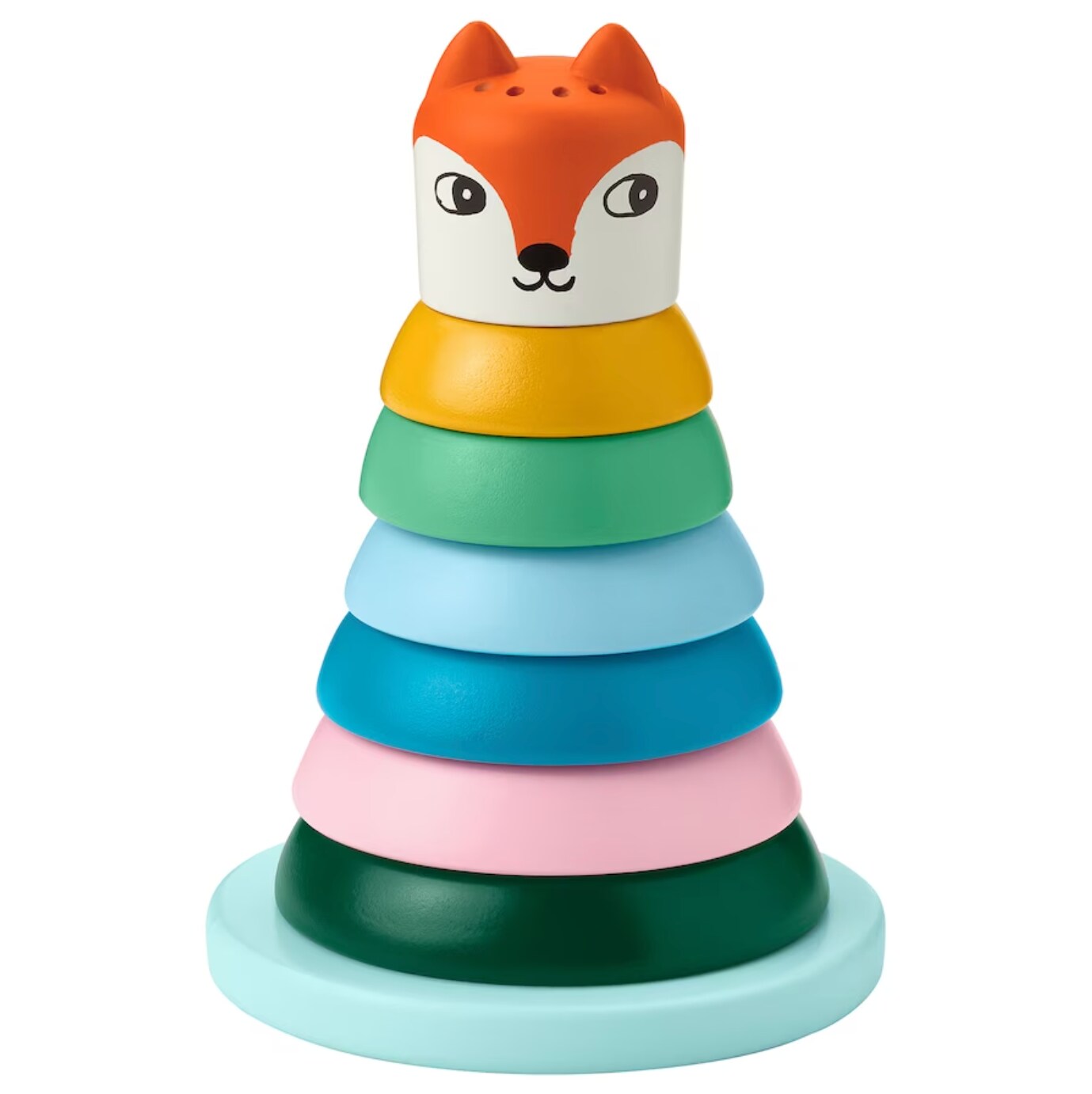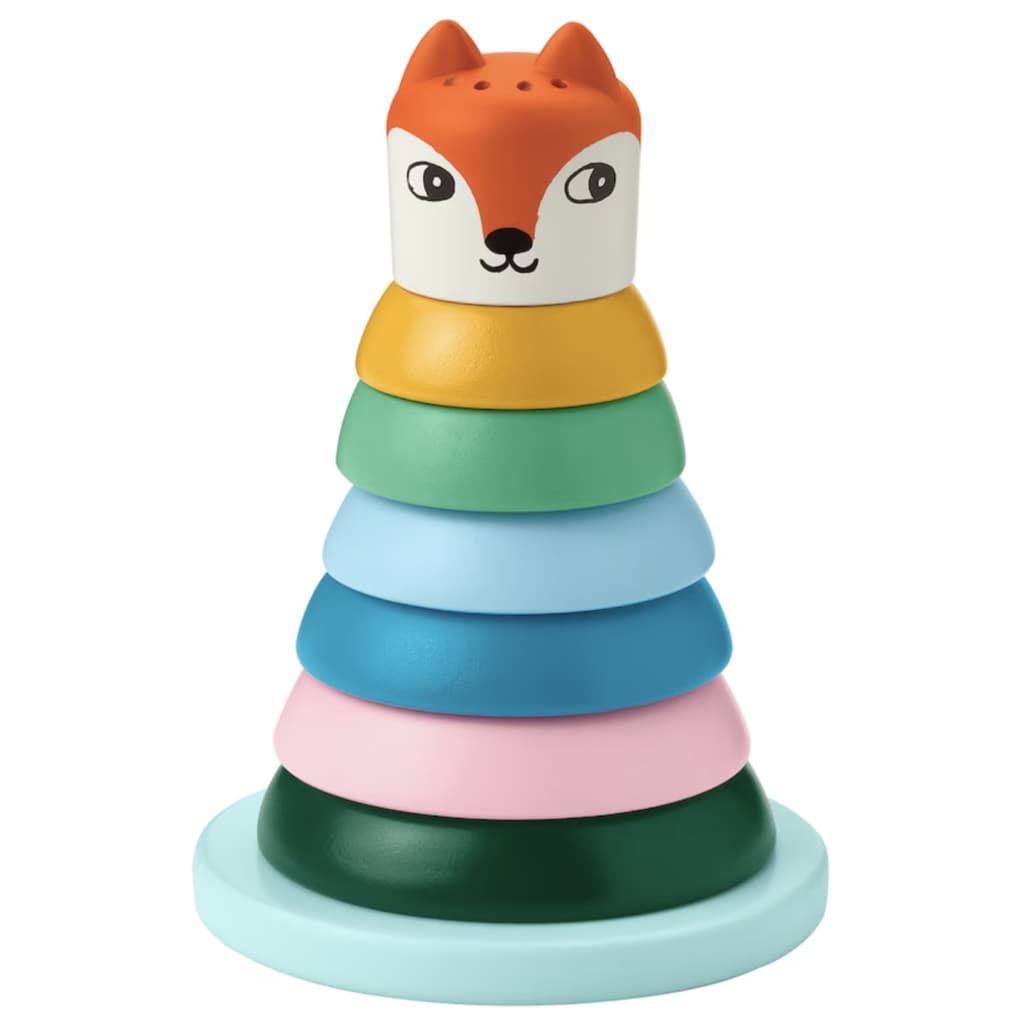 Here's a great learning toy for the toddler on your gift list. This wooden toy with colorful stacking rings helps tots develop fine motor skills and logical thinking, as well as practice colors. Plus, it makes for an awesome statement piece in any kid's room. Ages 12+ months.
Where to buy: UPPSTÅ Stacking Rings ($10, IKEA)
7. Bath toys
Make bathtime fun and educational for toddlers by gifting this cog bath toy set. Little hands can learn how set up gears just right so that they spin altogether when water is poured over them. Ages 12m+.
Where to buy: Boon Cogs Water Gears Bath Toys ($10, Amazon)
Gift ideas under $10 for toddlers
8. Colorful toddler cup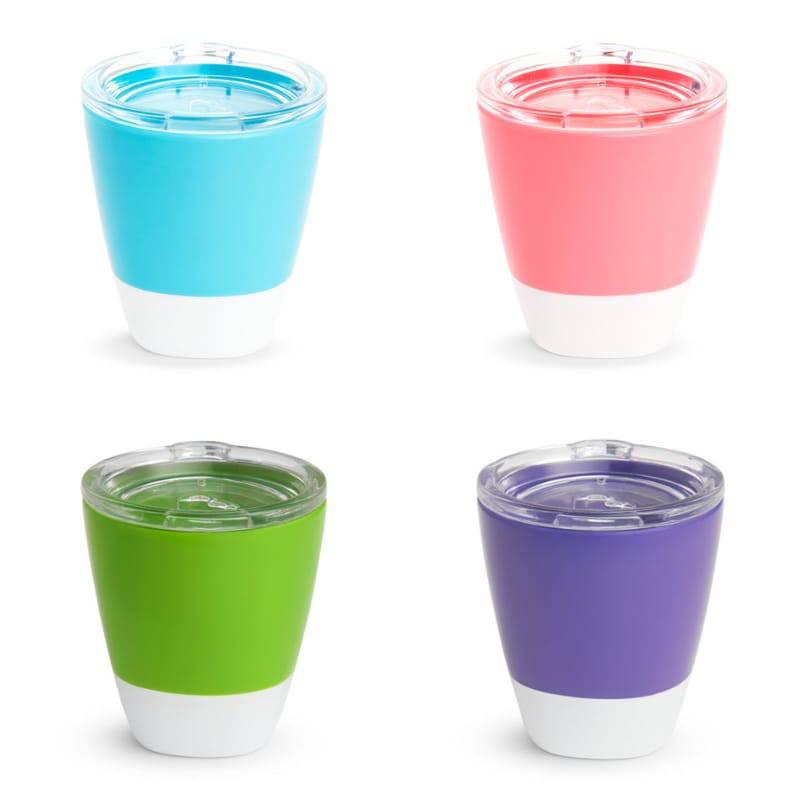 Toddlers moving into the world of real cups will love having their very own. These colorful, easy-to-clean lidded cups are perfect for little hands taking up cup learning. Plus, you can get two and still land under a $10 gift budget. Ages 18+ months.
Where to buy: Splash Toddler Cup ($4 each, Munchkin)
9. Cotton backpack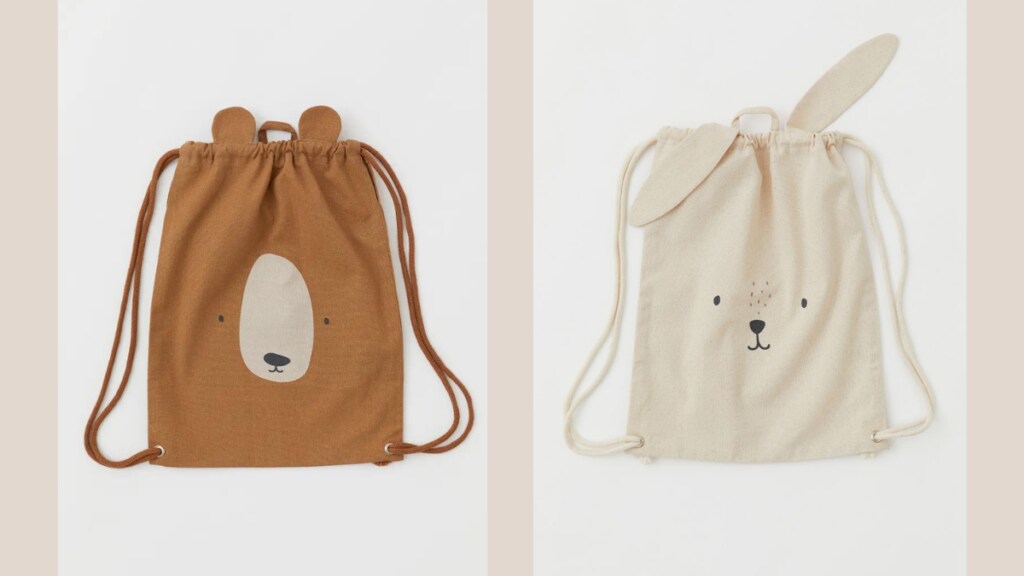 Here's a wonderful gift under $10. Every child needs their own little backpack for toting their favorite things to activities or to grandma's house. Choose from an adorable bear or rabbit.
Where to buy: Cotton Canvas Gym Bag ($7 each, H&M)
10. Shapes puzzle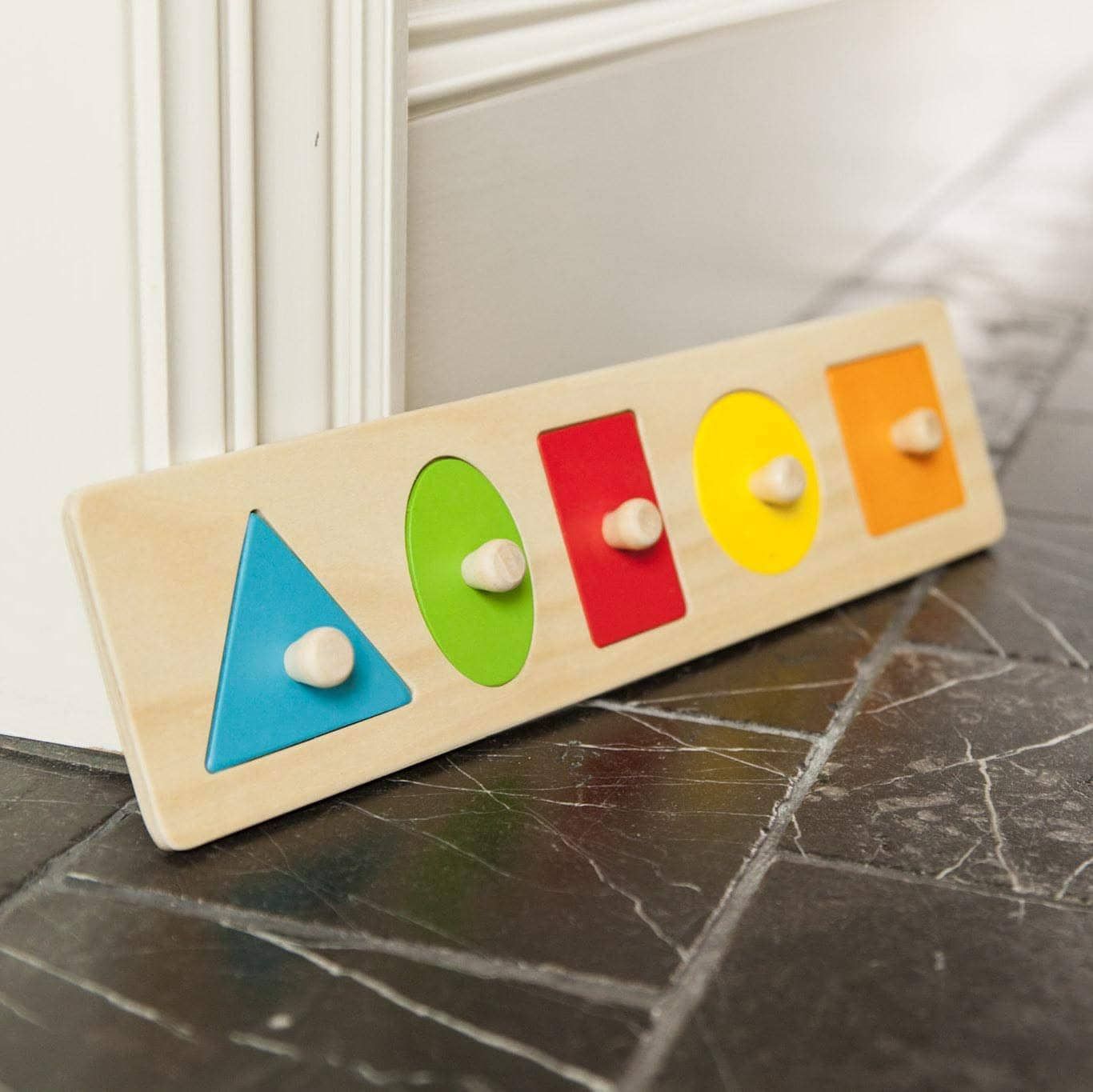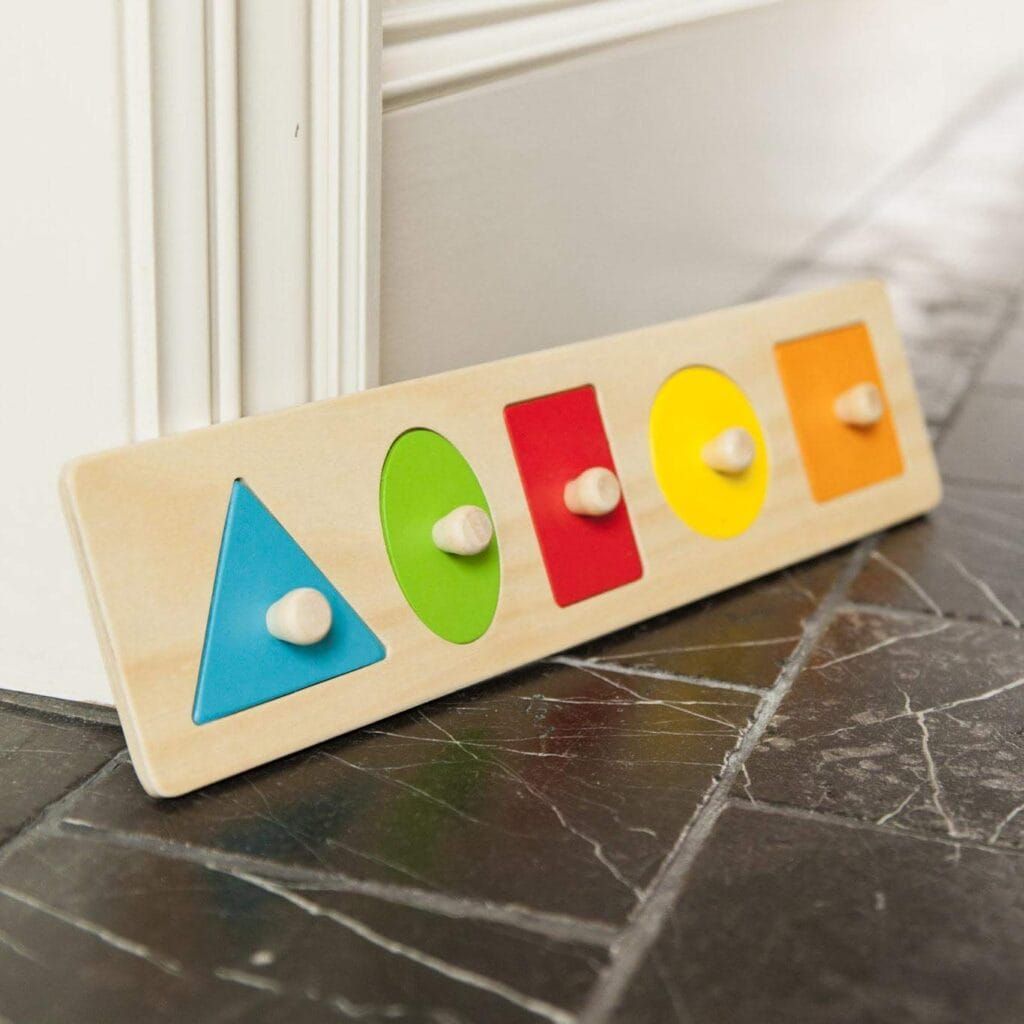 Young toddlers will love matching up the colors and shapes in this puzzle. Once they master the puzzle, they can learn to name the shapes and colors with words. Ages 1+.
Where to buy: Let's Learn Shapes! Wooden Puzzle ($6, Fat Brain Toys)
11. Fun dough
Light and stretchy, soft and airy, colorful and fun, this dough is a rainbow wheel of modeling compound (aka, hours of crafty, sensory fun for young kids). Ages 3+.
Where to buy: Chuckle & Roar Whoa Dough ($5, Target)
$10 gift ideas for big kids
12. Starter headphones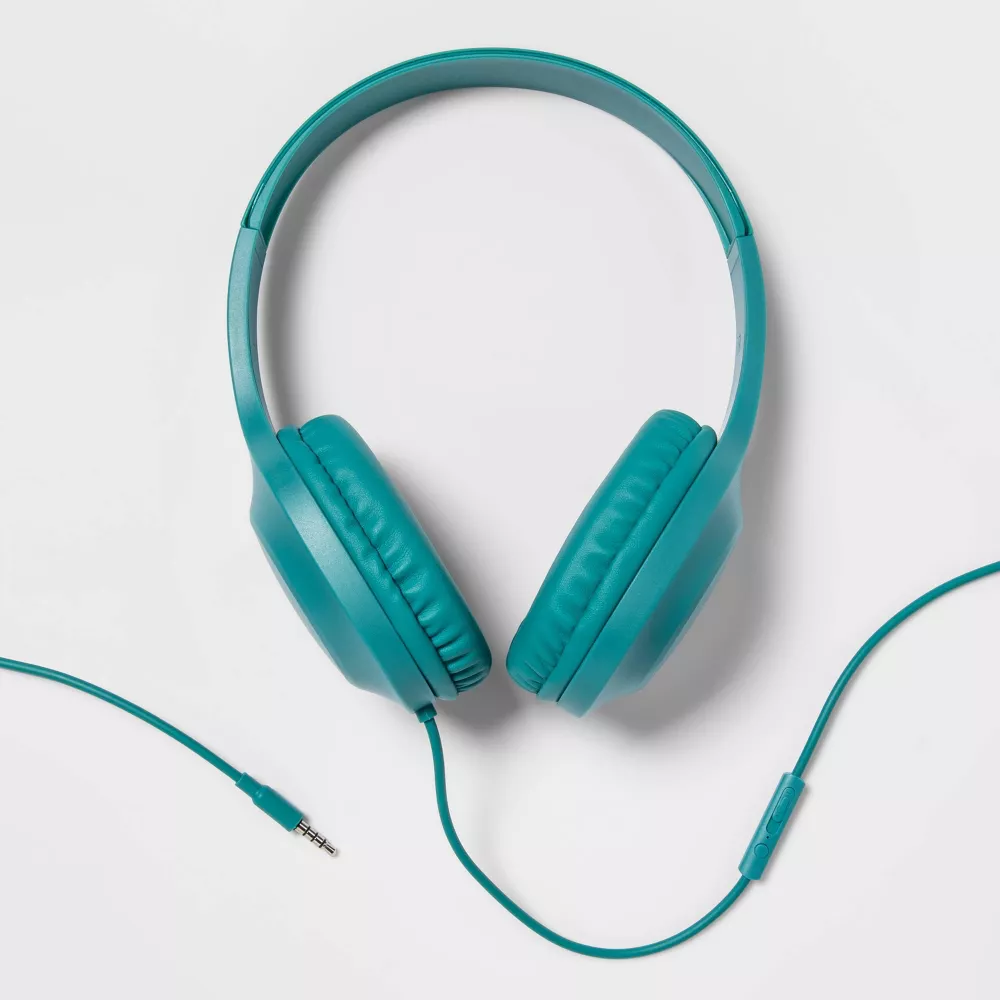 Instead of adding another toy to your favorite big kid's toybox, why not give them a starter set of $10 headphones? These comfy wired headphones come with a four-foot cable, work with any device with a 3.5mm aux port and are available in six fun colors.
Where to buy: heyday Wired On-Ear Headphones ($10, Target)
Gift ideas under $10 for big kids
13. Superhero soap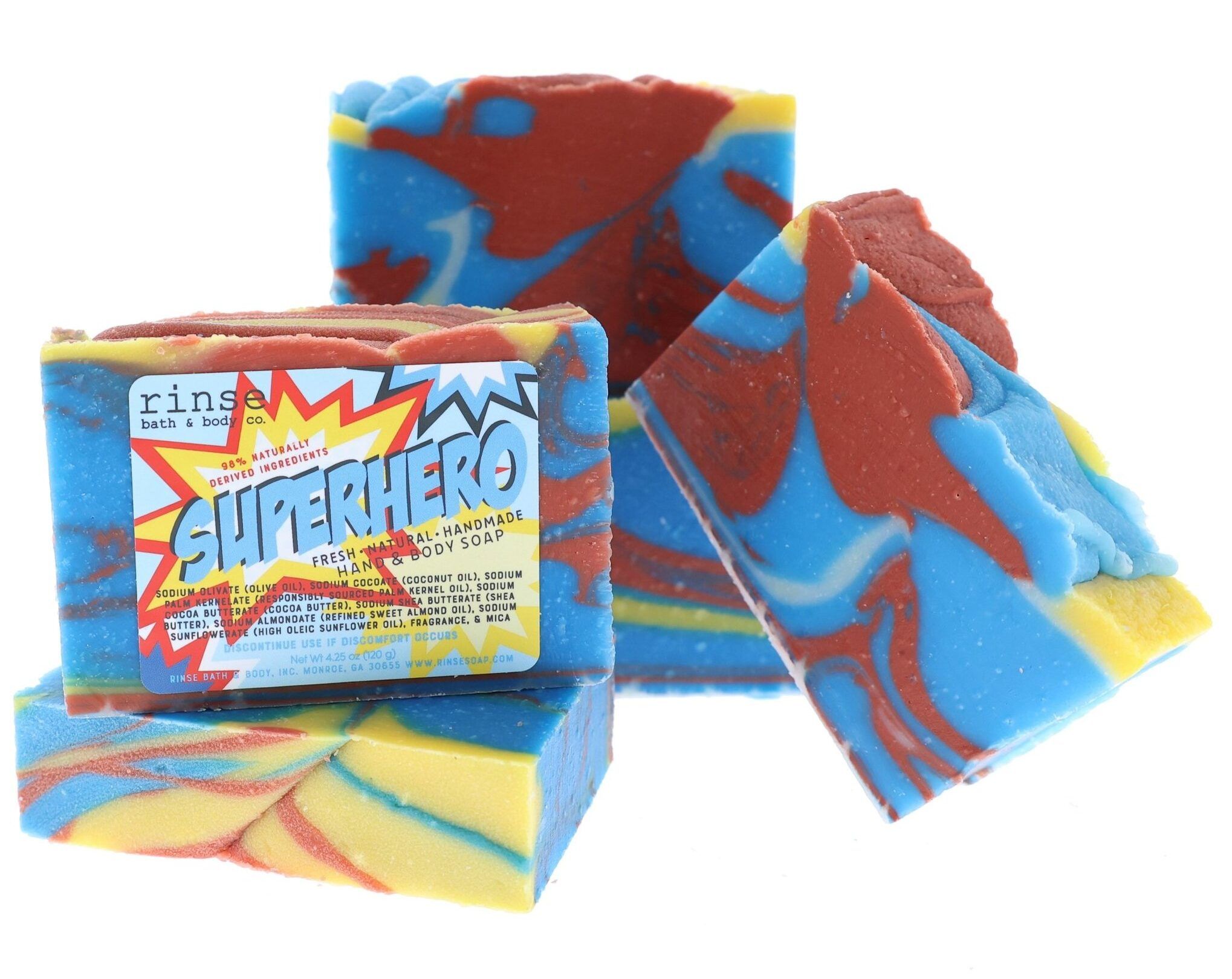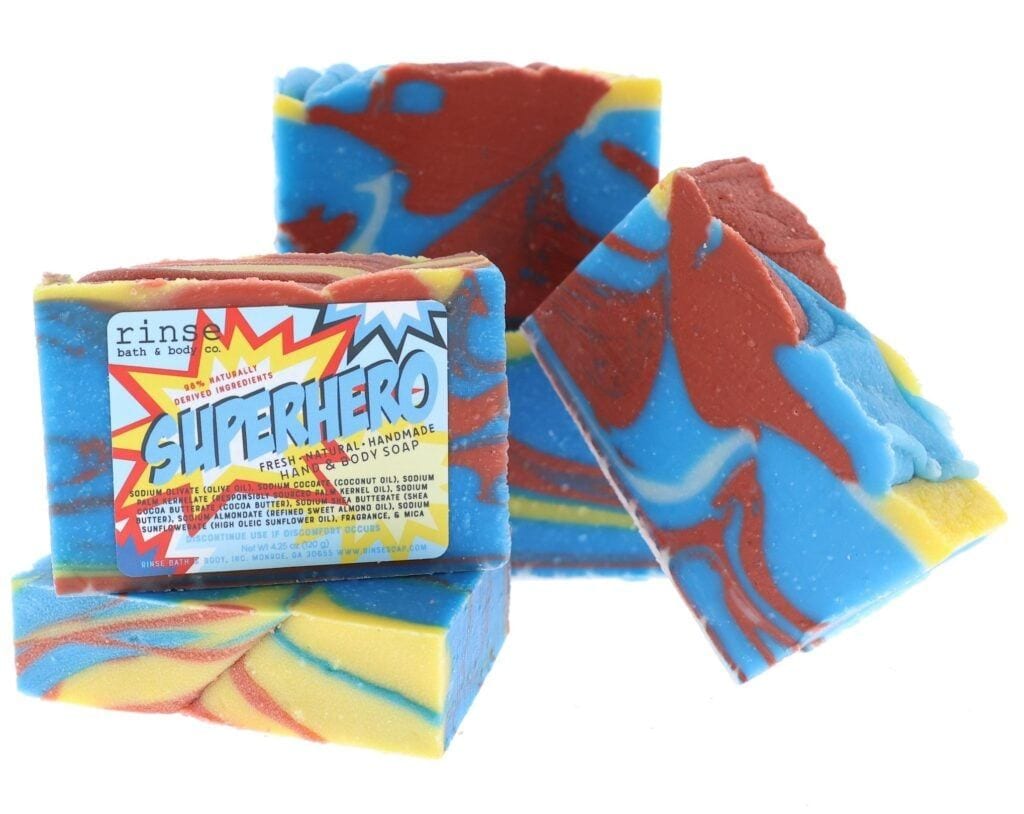 Taking a bath is way more fun when you're a wonder person of steel — and you have a bar of soap that smells like Fruity Pebbles. For a more magical, whimsical kid, check out the Unicorn Soap.
Where to buy: Superhero Soap ($8, Rinse Bath & Body)
14. Glow-in-the-dark planets
Kids can get their STEM learning on right in their bedroom with this set of eight planets. Challenge them to plan out and arrange all the planets in accurate order. Then sit back and enjoy the glow! Ages 5+.
Where to buy: Great Explorations 3-D Planets In a Tube ($9, Amazon)
15. Stacking crystal crayons
Get 12 crayon colors in one mystical stack of translucent crystals. Kids will love showing off and trading these gems with others and coloring lots of art projects in between. Ages 3+
Where to buy: Charm to Charm Stacking Crayons ($4, Ooly)
16. Punch needle kit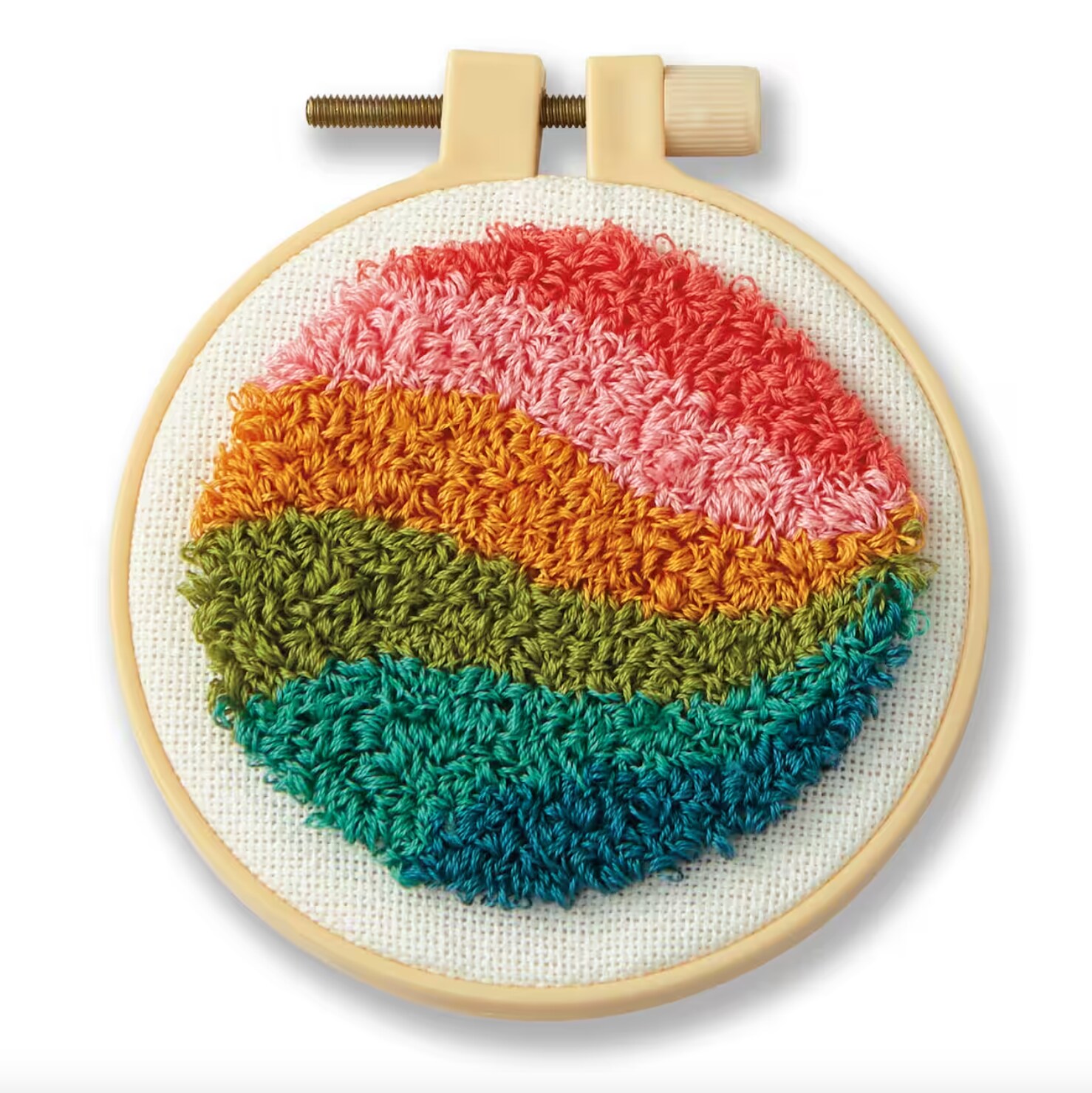 Crafty kids will love trying their hand at punch needle. This kit is great for beginners and makes cute wall art when it's done. Punch needle tool ($7) sold separately. Ages 8+.
Where to buy: Color Wave Punch Needle Kit by Loops & Threads ($7, Michaels)
$10 gift ideas for tweens/teens
17. Cool crew socks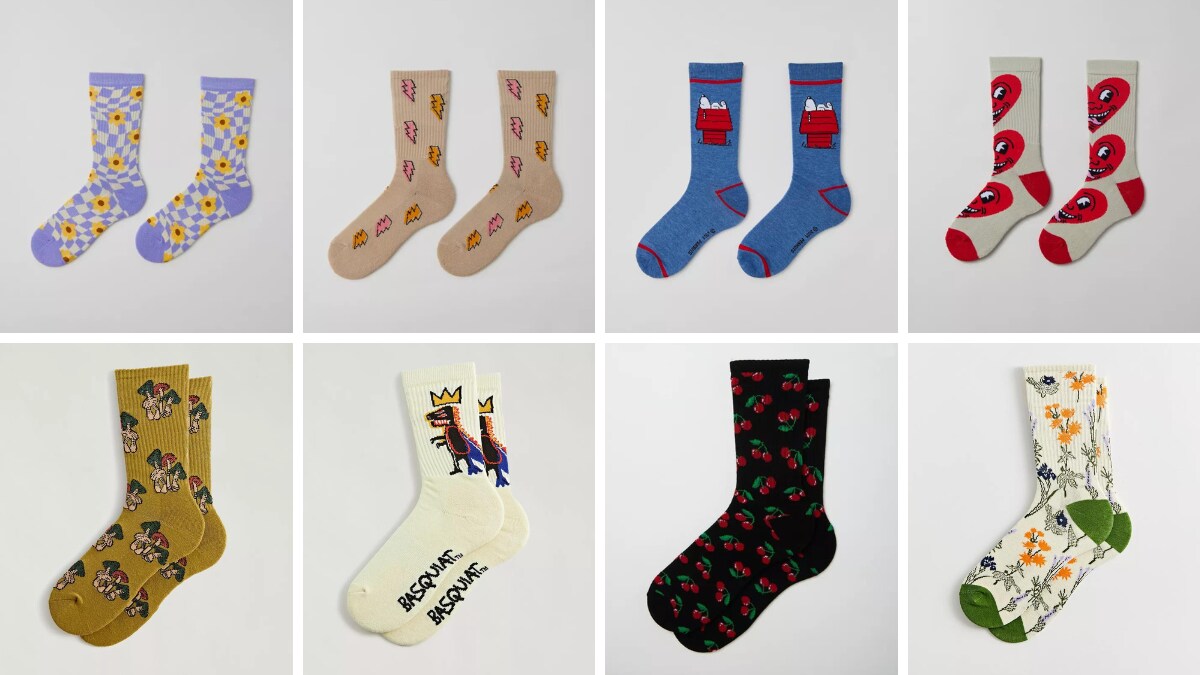 Now here's a fun but also super-useful $10 gift idea. Whether they're into graffiti art or Peanuts or vintage mushroom vibes, there's a cool $10 style for any tween or teen.
Where to buy: Cool Crew Socks ($10, Urban Outfitters)
18. Mini karaoke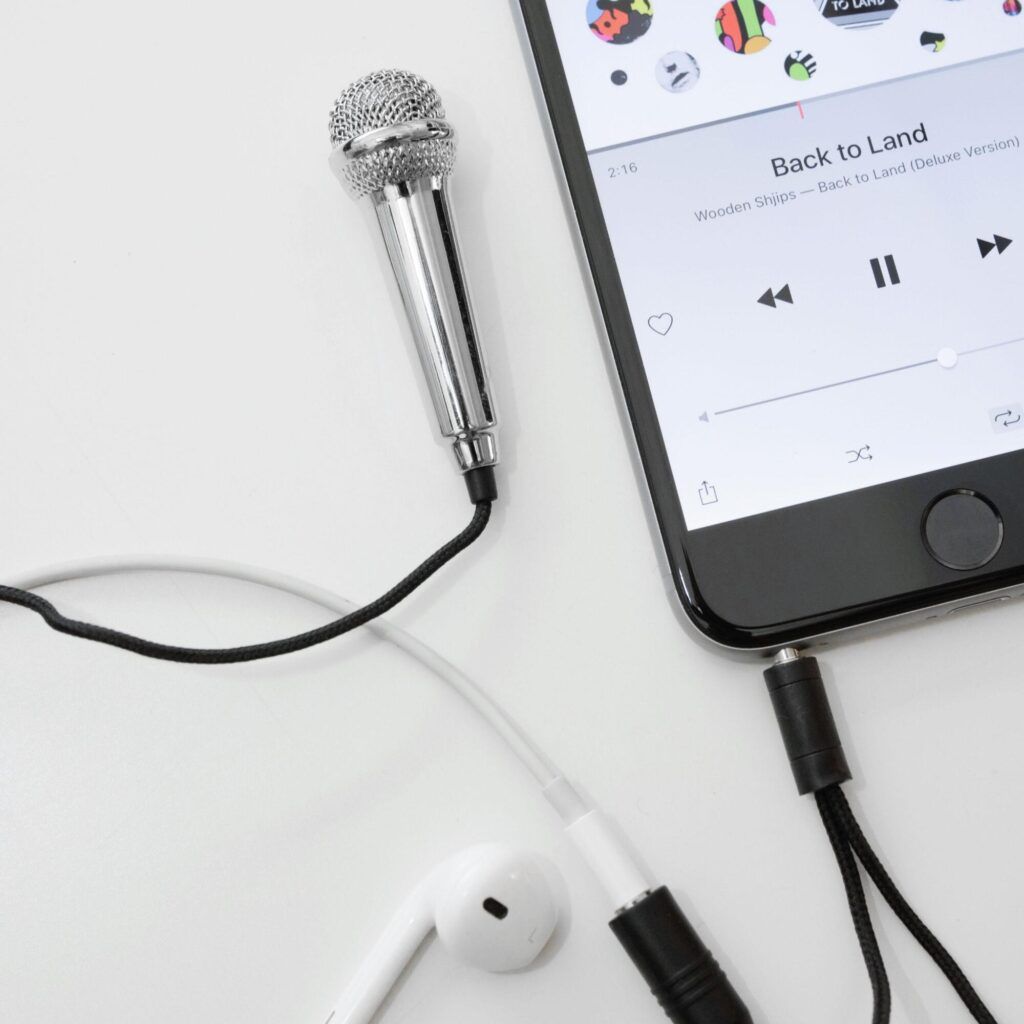 Turn any afternoon into a fun karaoke session with this mini microphone that works with most smartphones, laptops and tablets. Just plug it in, and let the crooning begin.
Where to buy: Kikkerland Mini Karaoke Microphone ($10, World Market)
19. Magic slushie maker
Teens and tweens can make delicious slushies right at home with this gift! You just put the Frozen Magic cup in the freezer for 4-5 hours, take it out, add a beverage of choice and squish for a few minutes. Finally, bust out the combo spoon-straw and enjoy.
Where to buy: Slushie Maker Cup ($10, Amazon)
Gift ideas under $10 for tweens/teens
20. Swift-o-pedia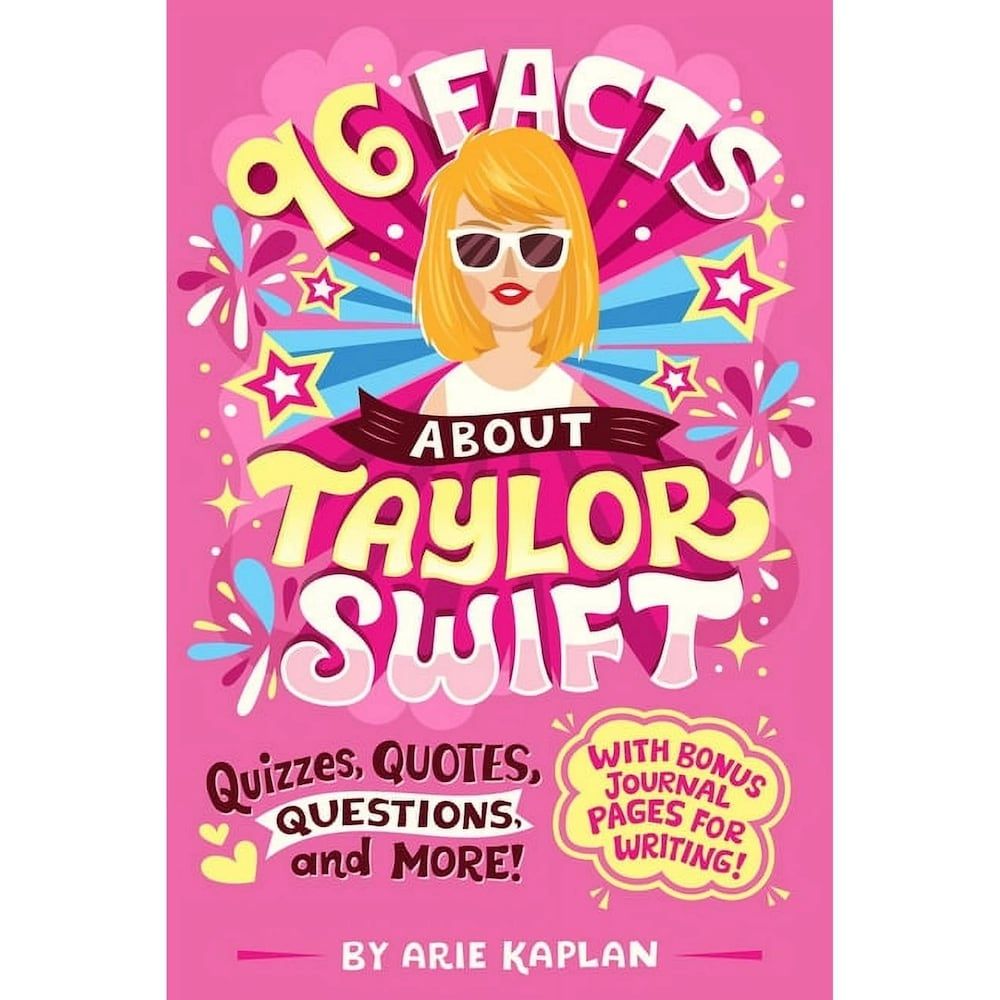 Got a $10 budget and a Swiftie on your shopping list? Why not gift them the ultimate fact book for Taylor Swift fans? It's full of quizzes, questions, facts and bonus pages for journaling or even songwriting!
Where to buy: "96 Facts About Taylor Swift : Quizzes, Quotes, Questions, and More!" by Arie Kaplan ($7, Walmart)
21. Pocket-sized Magic 8 Ball
Tweens and teens will love asking the Magic 8 Ball all kinds of important "yes" or "no" questions. And this version is small enough to take the "fortune-telling" fun anywhere they go.
Where to buy: World's Smallest Magic 8 Ball Tie Dye Limited Edition ($6, Perpetual Kid)
$10 gift ideas for college students
22. Earbud cleaning kit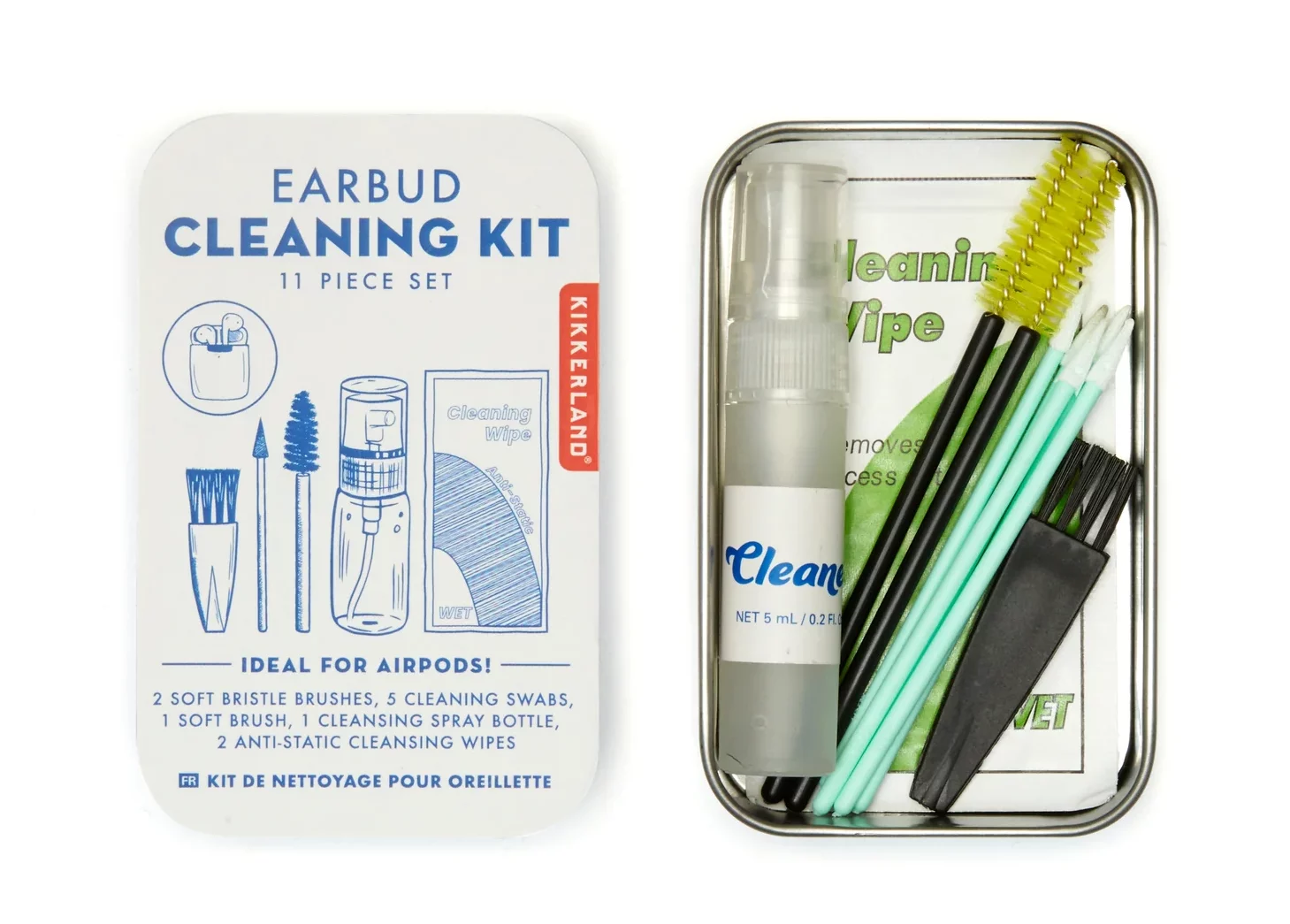 Sometimes the best gifts are the practical ones, and when it comes to your favorite teen and their kinda funky Airpods, this is one of those times for pure practicality. The kit comes with a variety of cleaning brushes and swabs, as well as a tiny spray bottle and some anti-static cleansing wipes. And hey, if they scoff about it, next year they're getting underwear.
Where to buy: Earbud Cleaning Kit ($10, Kikkerland)
23. Portable charger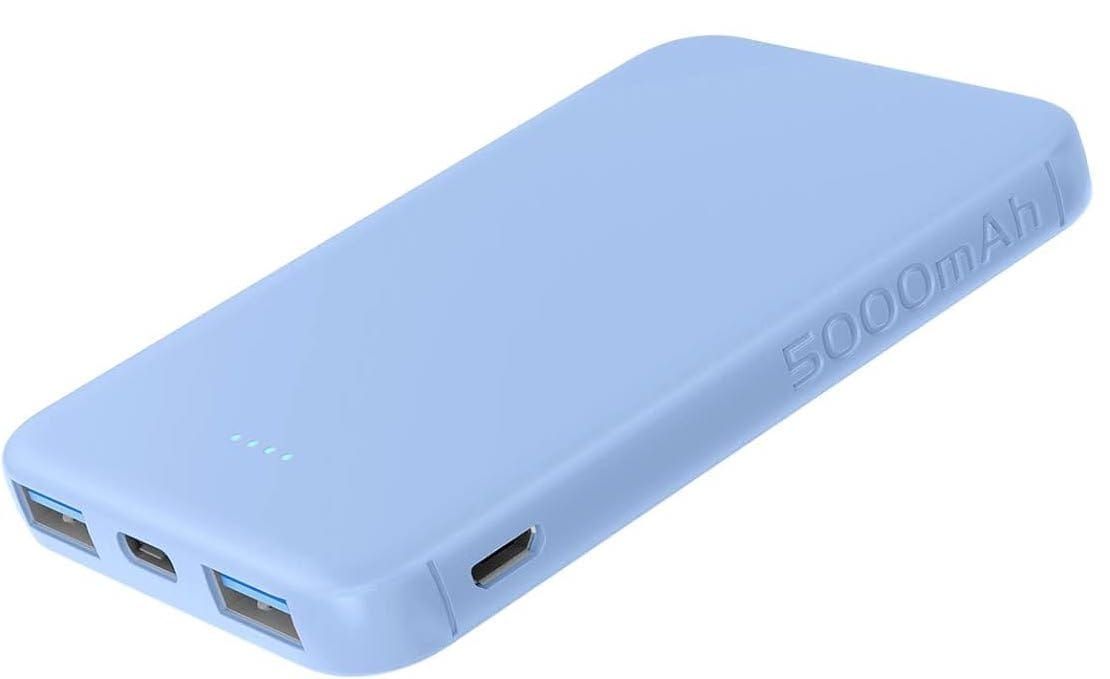 Pretty much every busy college kid can use a lightweight battery backup that can easily fits in a backpack or pocket. This ultra-compact 5000mAh power bank is as compatible with most popular smartphones, including the Samsung Galaxy S9 and the iPhone 14/13/12/11 series. Choose from six cool colors!
Where to buy: VANYUST S22 Portable Charger ($10+, Amazon)
24. Keyboard cleaning gel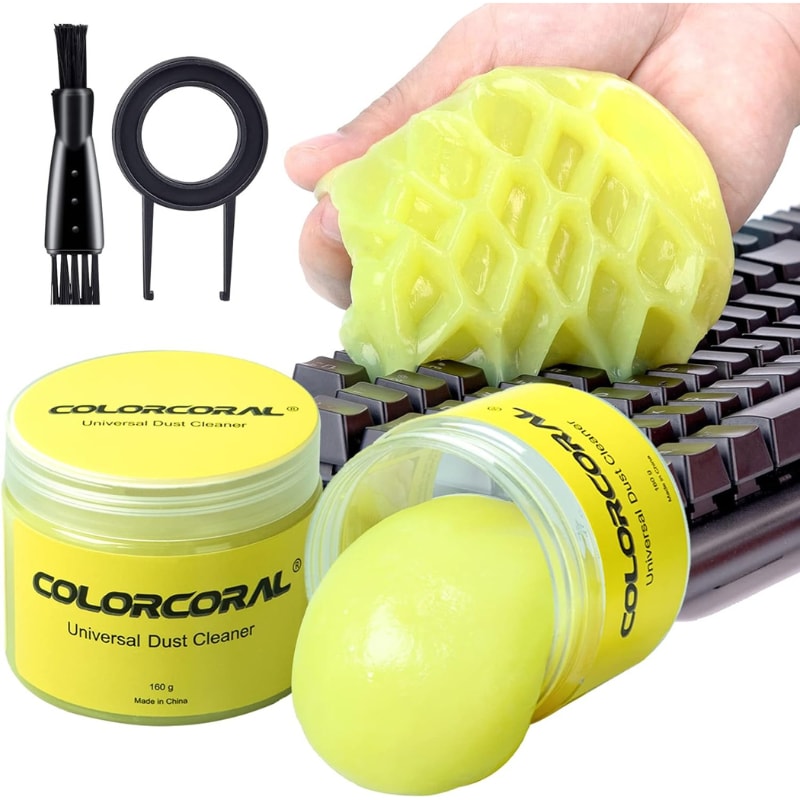 Particles of dust and hair (and cookie crumbs and potato chips!), be gone! This squishy gel cleaning putty makes cleaning keyboards easy and a little bit fun, too. Just press it into the crevices and pull out unwanted gunk.
Where to buy: COLORCORAL Universal Dust Cleaner for Keyboards – 2 Pack ($10, Amaazon)
Gift ideas under $10 for college students
25. Reusable portable straw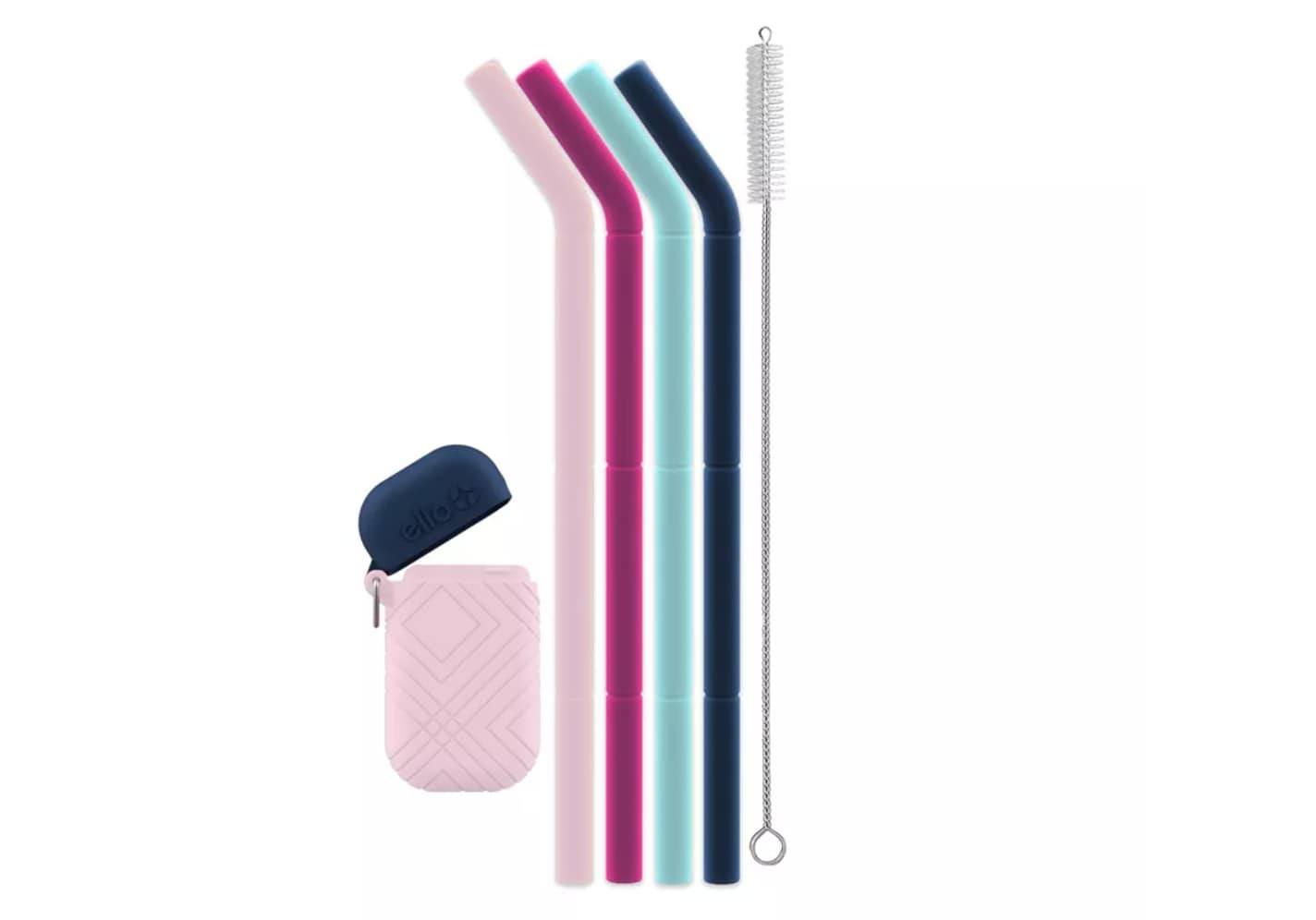 Whether they use theirs for iced coffee or green smoothies, these collapsible and reusable travel straws (clip-n-carry case and cleaning brush included!) will get tons of use on the go. All parts are BPA-free and dishwasher safe.
Where to buy: Ello 4pk Compact Fold and Store Silicone Straw Set ($8, Target)
26. Hot chocolate drink bombs
Any young adult on a tight budget can enjoy indulging in these hot chocolate drink bombs (marshmallow explosion finale included). After all, it's something to do and something to "eat."
Where to buy: Favorite Day Hot Chocolate Drink Bombs ($6 each, Target)
$10 gift ideas for adults
27. Wood bookmarks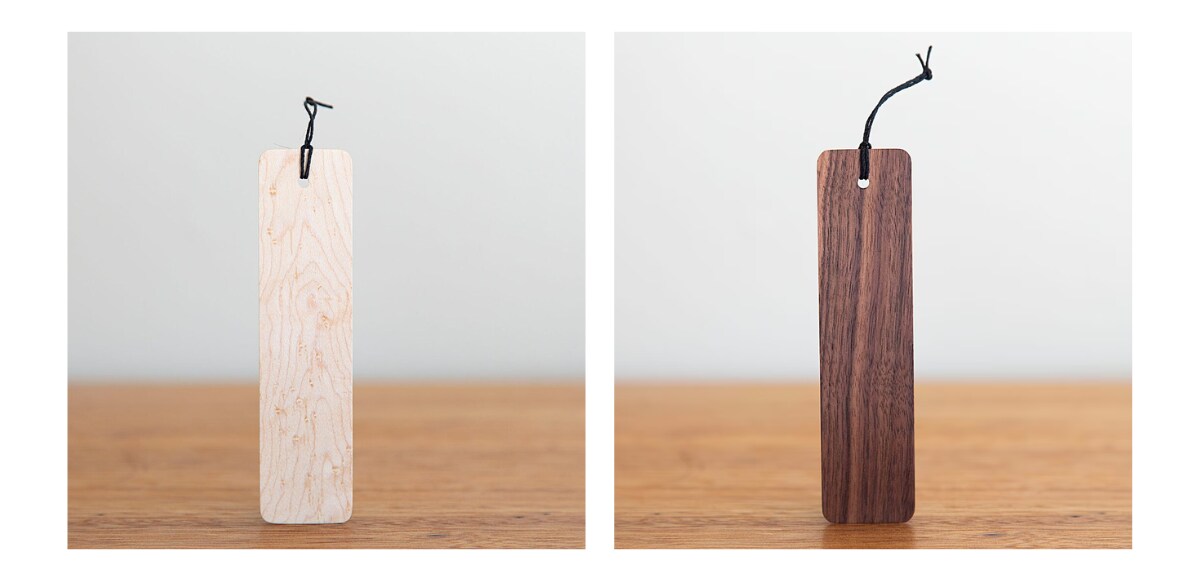 Who knew a bookmark could give off such handsome rustic vibes? And just when we thought they couldn't get any more lumber-licious, we find out they're upcycled from wood scraps, too. One of these bookmarks is the perfect $10 gift or stocking stuffer for your favorite bookish pal. Available in birdseye maple or walnut.
Where to buy: Wood Bookmark ($10 each, Commoner Goods/Etsy)
28. Handmade soaps
These beautiful handmade soaps, made from 100% natural ingredients, are begging to be gifted. Each soap is hand-formed and stamped with feel-good words like: calm, clean, fresh, serene, natural, pure, relax and energize, and the set comes in a lovely gift box. For an extra $6, you can choose the set with a hand-crafted porcelain soap dish.
Where to buy: Handmade Mood Wording Soaps ($10, set of 9, Hana Blossom Candles/Etsy)
29. Pocket Maya Angelou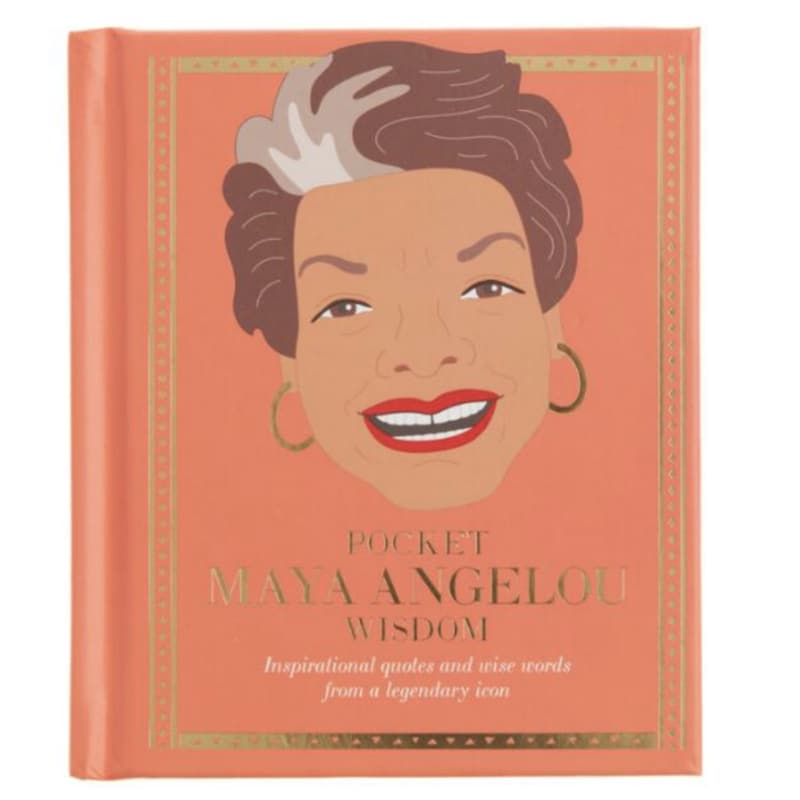 Literally everyone can use a little Maya Angelou wisdom in their pocket. Every. One. Best $10 gift ever!
Where to buy: Pocket Maya Angelou Wisdom Book ($10, World Market)
30. Tech wallet
They've always got their phone, but they'd love to unload that bulky purse or wallet. Here's a solution! This peel-and-stick wallet can be attached to any phone or tablet for easy storage of an ID, credit or transit card.
Where to buy: Safe Slot Tech Pocket ($10, Kikkerland)
31. Custom leather keychain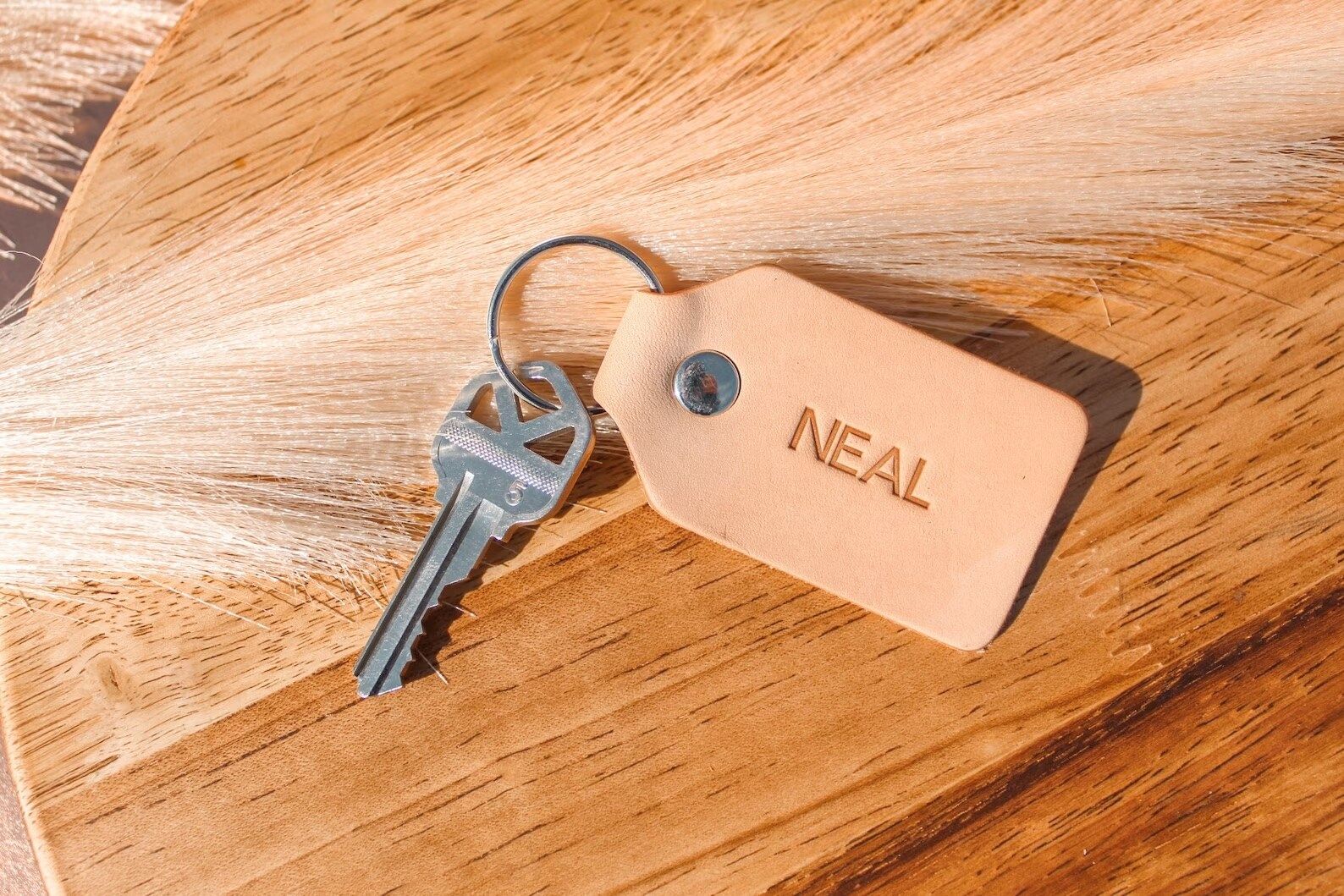 If you're looking for a budget-friendly, utilitarian gift that's also handmade from quality material and personalized, look no further! Scoop up several of these custom leather keychains and get them personalized (max six characters) for all your favorite people.
Where to buy: Custom Leather Keychain ($10, Barnhart Boutique/Etsy)
Gift ideas under $10 for adults
32. Wooden coffee scoop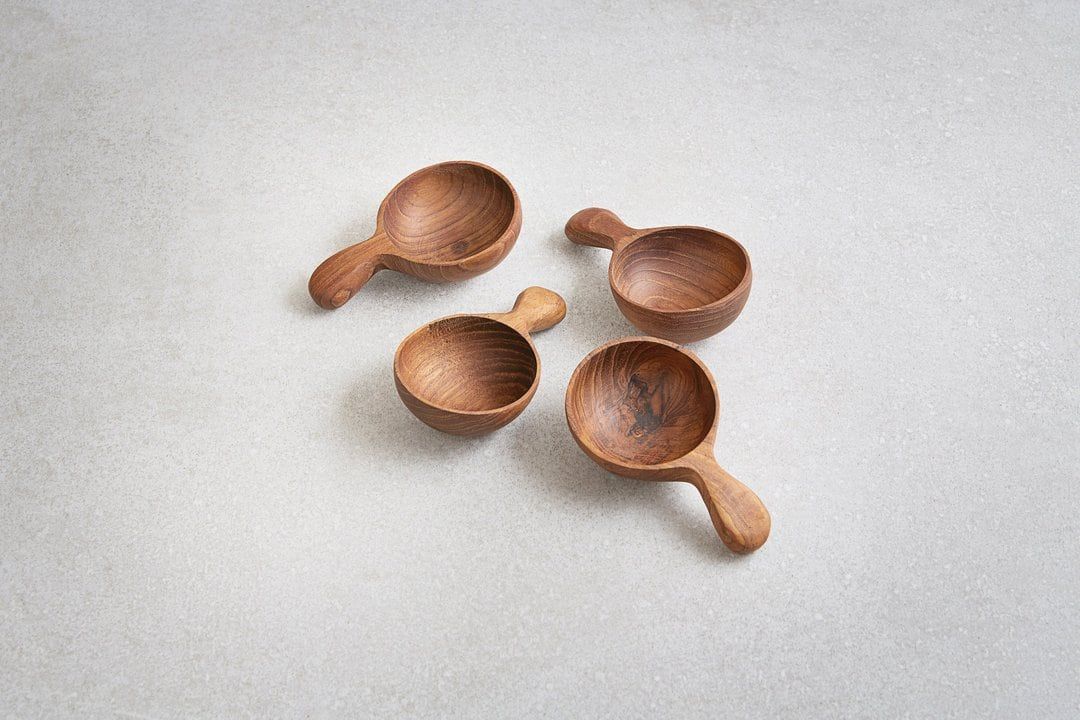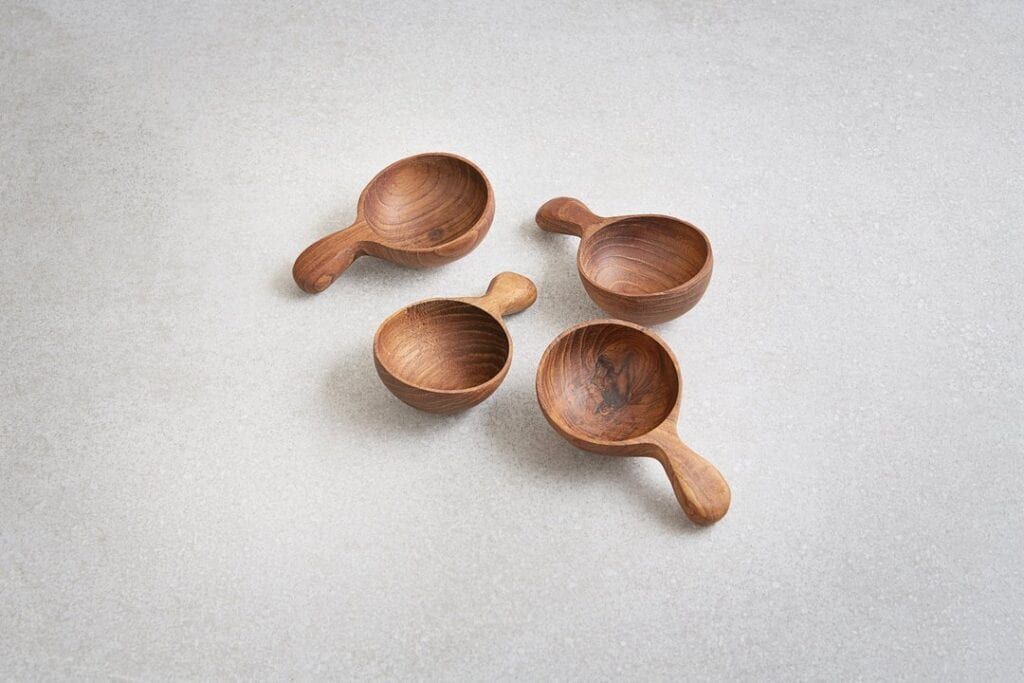 Help the coffee (and/or tea) lover on your holiday shopping list up their morning ritual by gifting them one of these practical and pretty scoops made from wood. At only $5 each, you can pair one with a bag fresh, local coffee beans, too.
Where to buy: Coffee Scoop ($5 each, Goodies)
33. Hand and foot masks
Give the gift of self-care this season by gifting a luxurious combo of hand and foot masks. The disposable gloves, available in two formulas, are infused with natural-origin ingredients to hydrate and nourish dry hands. The single-use socks, available in two formulas, help soothe dry skin and wake up tired feet.
Where to buy: Clean Hand Mask and Clean Foot Mask ($5 each, Sephora)
34. Wood photo holder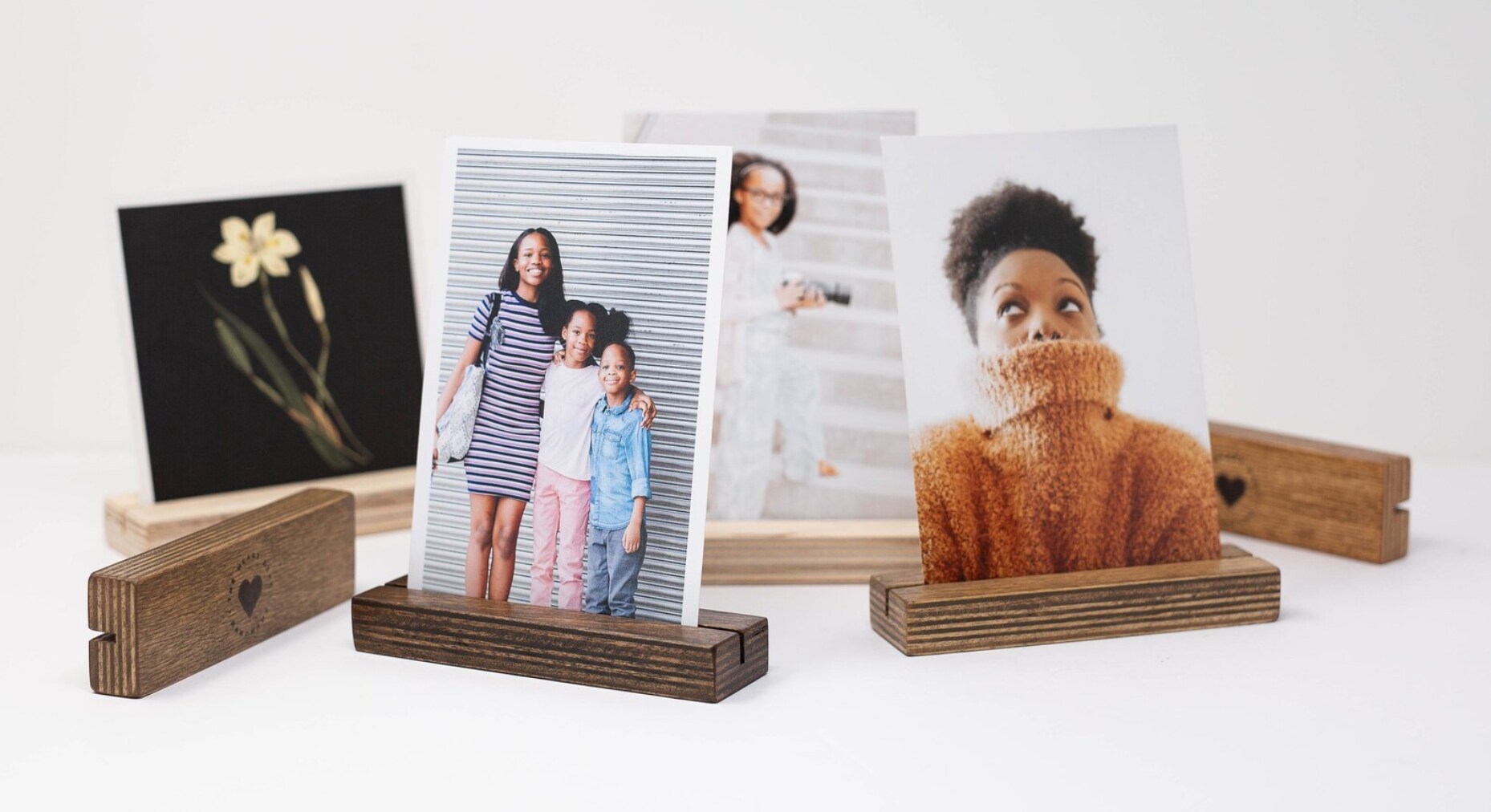 If you're gifting a photograph or some smaller kids' artwork, couple it with this minimalist wood "frame." Everyone has room for one of these on their desk or dresser. Choose from four finishes.
Where to buy: 5.5″ Wooden Photo Holder or Photo Stand ($7 each, TheHeartDepartmentCo/Etsy)
35. Shampoo and conditioner solids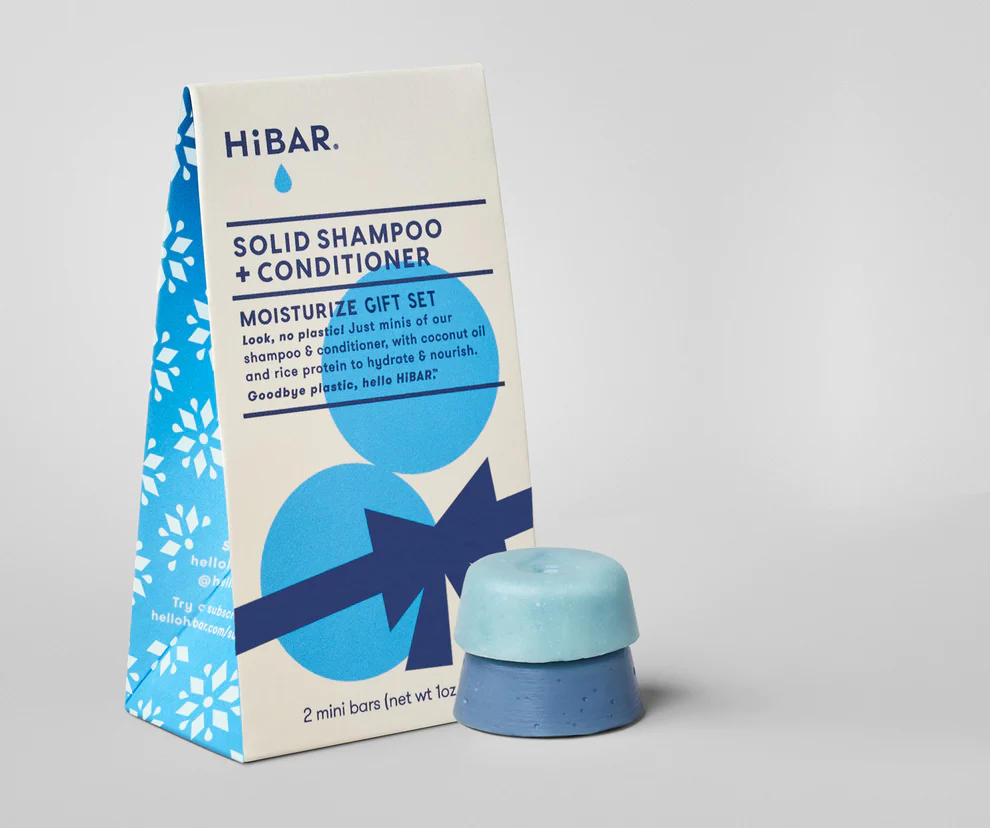 Looking for a unique gift under $10? The future is finally here, in the form of hydrating shampoo and conditioner mini bars. Even better, there's no plastic in this gift — even the shipping is plastic free. An easy gift for travelers and lovers of the great outdoors.
Where to buy: Solid Shampoo & Conditioner Sampler Set ($8, HiBAR)
36. Darn good chocolate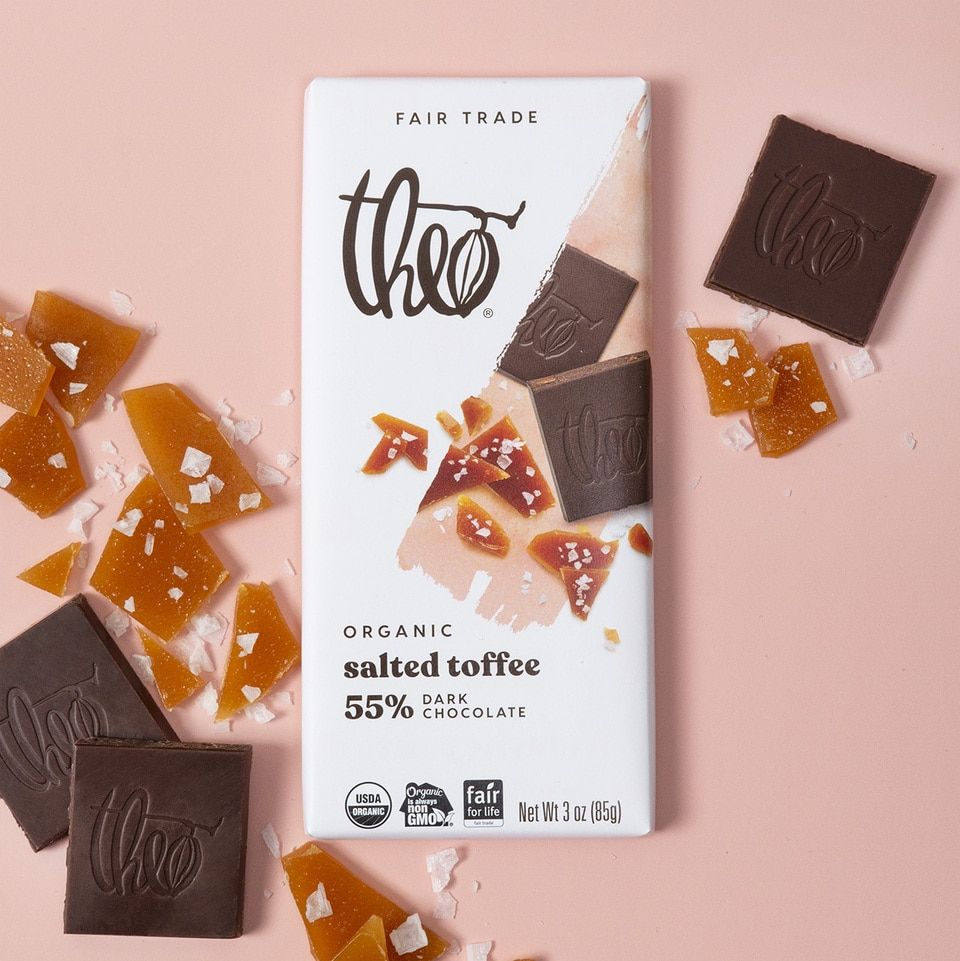 Choose the perfect gift from dozens of amazing takes on the chocolate bar. Theo makes them all from scratch — from dark, milk and white chocolate and flavors like Salted Toffee, Vanilla Cocoa Nib and Brown Rice Quinoa Crunch to holiday favorites like Peppermint Crunch, Gingerbread Spice, Milk & Cookies and Nutcracker Brittle.
Where to buy: Single Chocolate Bar ($4.50+, Theo Chocolate)
$10 gift ideas for grandparents, seniors and older adults
37. Mini customizable photo book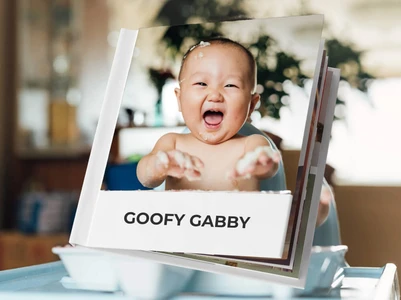 Now here's an amazing $10 gift idea. Grandparents and older loved ones, near or far, will love being able to carry this mini "brag book" with them wherever they go and want to show off their favorite littles. Lots of other sizes, shapes and cover styles available.
Where to buy: Instant Books ($10 for 20-page, 6″ x 6″ square hardcover, Shutterfly)
38. Wood cut-and-serve board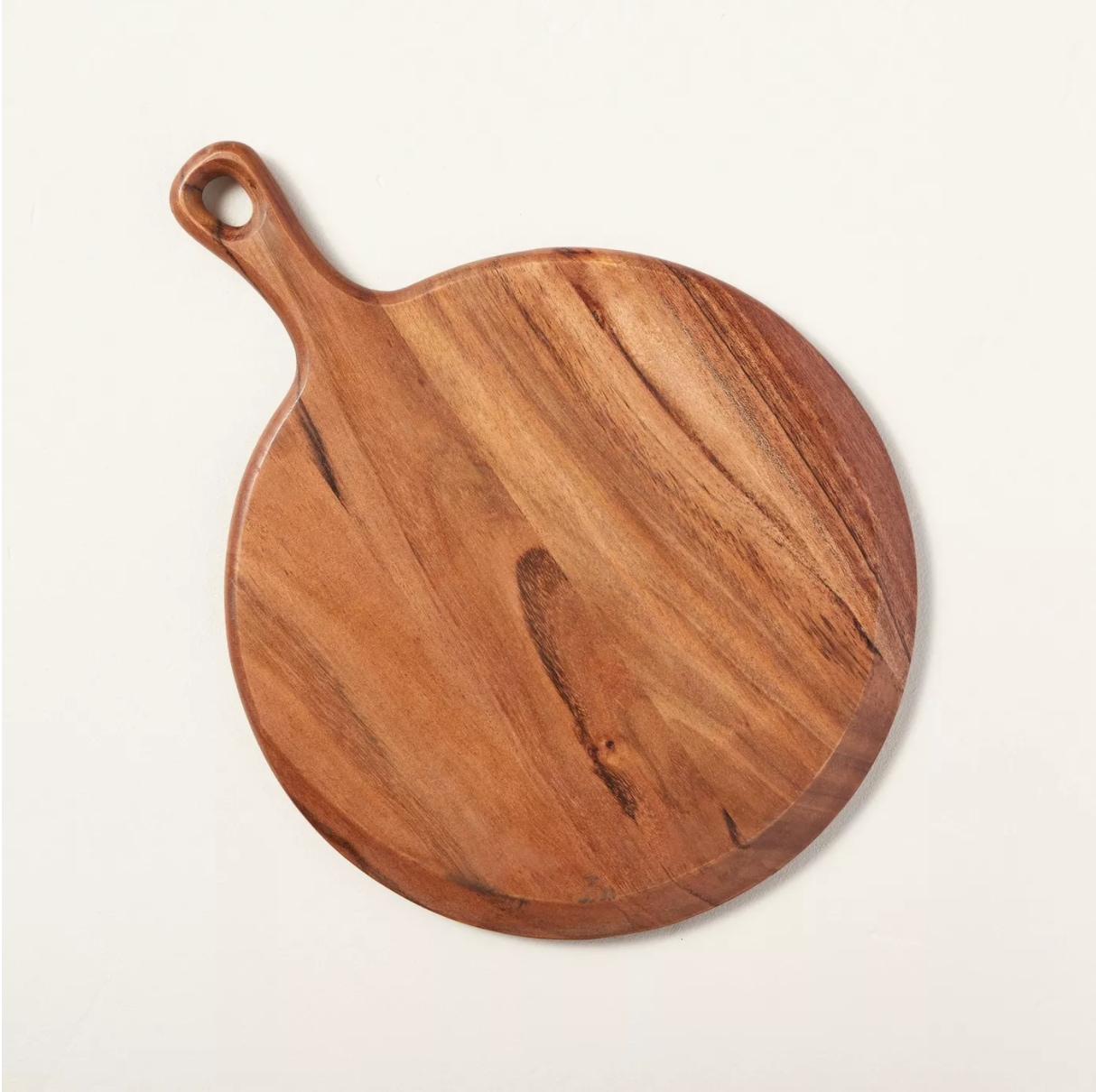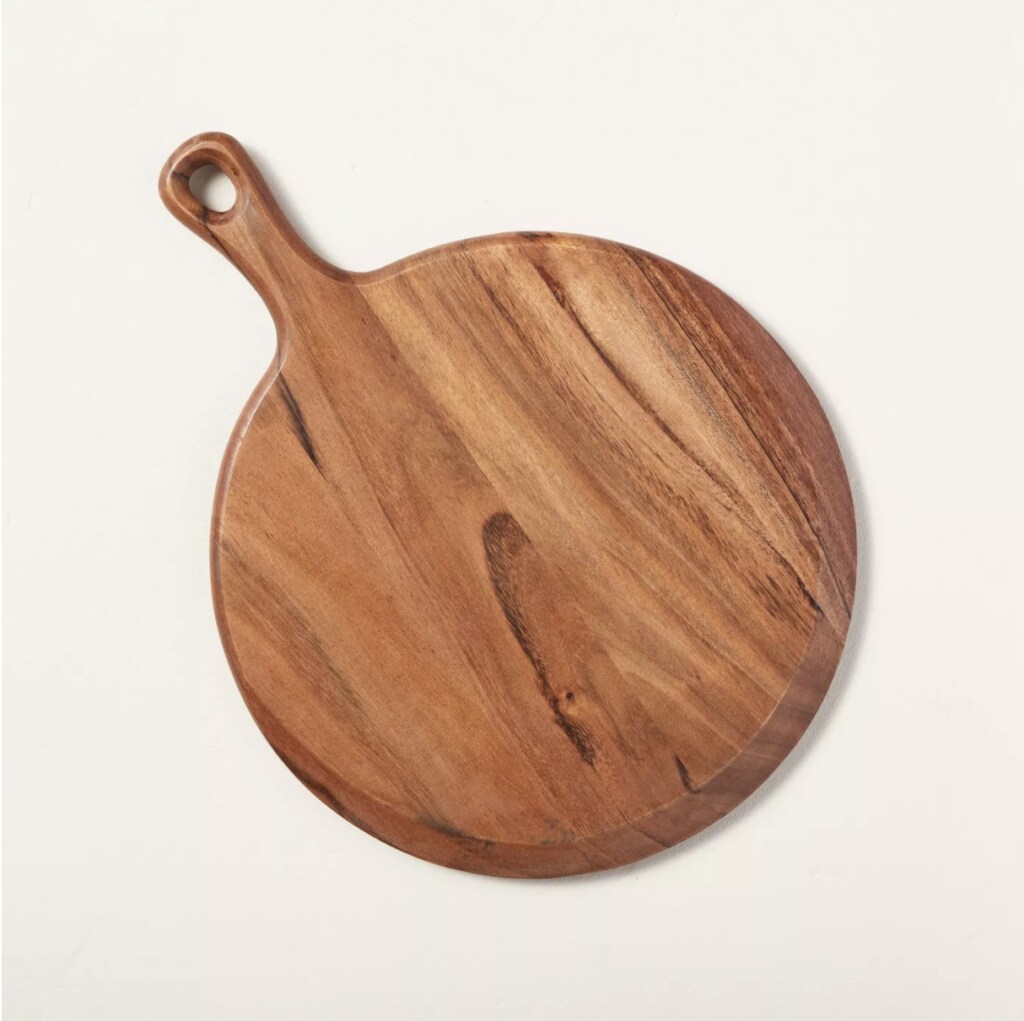 A perfect everyday-use gift for singles or couples to cut up and serve cheese, fruit, veggies, meats and more — because let's face it, all those small, delicious eats are totally a meal. At 10.12″ x 13.5″, this wood paddle serving board is neither too big or too small for any day of the week.
Where to buy: Hearth & Hand with Magnolia Round Wood Paddle Serve Board ($10, Target)
Gift ideas under $10 for grandparents, seniors and older adults
39. Lotion in a stick
Are you kidding? Lotion. In. A. Stick? Fits in your bag or in your pocket like a chapstick? Goodbye dry patches and funky elbows. Plus, they come in a couple dozen scents.
Where to buy: Skin Sticks ($9 each, Rinse Bath & Body)
40. No-tie shoelaces
Your favorite older adult has much better, cooler things to do than tie their shoelaces day after day. That's why these stretchy, no-tie alternatives can make a great gift. Available in tons of terrific colors.
Where to buy: HOMAR No-Tie Shoelaces ($8-$9, Amazon)
41. Motion sensor toilet night light
Where has this sweet gadget been all our lives? It's an automatic LED light that detects when you approach the toilet in the dark — and lights the way for you. No more bright lights in the middle of the night. Lock it on any of the 16 colors or set it to rotate between the colors.
Where to buy: Color-Changing Motion Sensor LED Toilet Night Light ($6, Amazon)
$10 gift ideas for nannies, caregivers, teachers
42. Coaster gem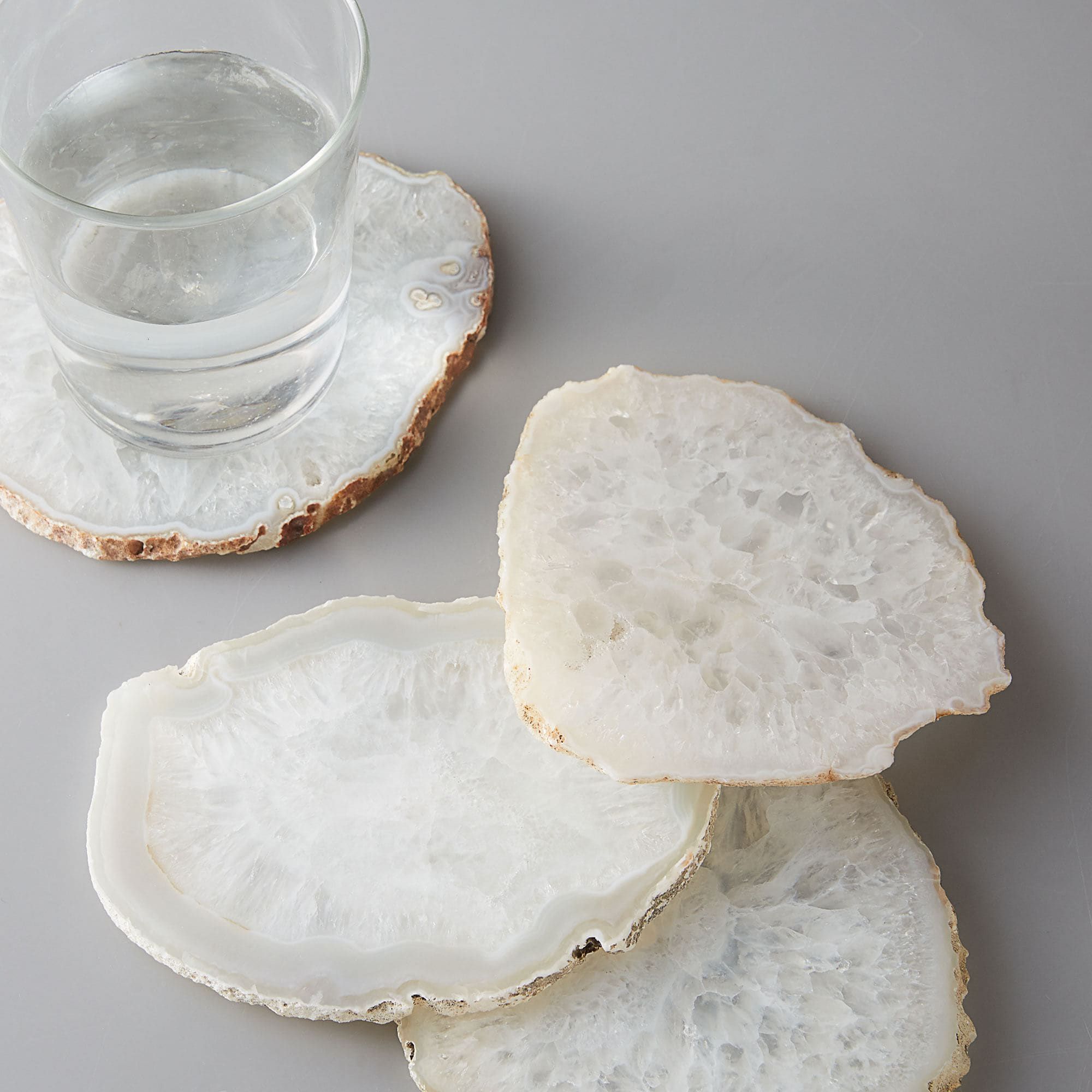 Move over monogrammed coffee mug! This year, pick up a real gem of a gift instead. This clouded agate crystal coaster — each piece is one of a kind — is a unique and beautiful gift for a nanny, teacher or caregiver — and they'll use it all year.
Where to buy: Clouded Agate Coasters ($10 each, west elm)
43. Bookshop gift cards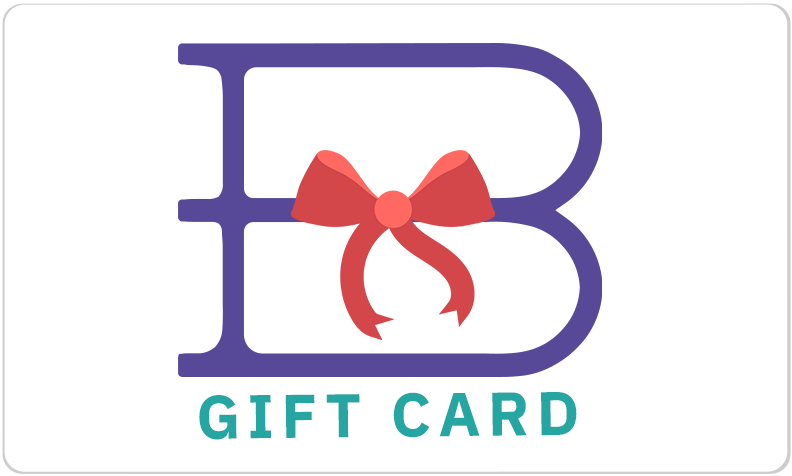 Here's the perfect gift idea for all the big readers on your shopping list. A Bookshop.org gift card allows you to shop online at tons of independent booksellers worldwide (meaning every purchase helps supports independent bookstores!).
Where to buy: Bookshop Gift Cards ($10+, Bookshop.org)
44. "Why You're So Awesome" book
This fun, fill-in-the-blank book makes a great gift for the ones who do so very much in your daily life. Have your kids fill one out their favorite teacher or fill one out out as a family for the nanny or sitter. Finally, take the time to tell them how awesome they really are.
Where to buy: "Why You're So Awesome" Book ($10, Knock, Knock)
45. Appreciation plant cube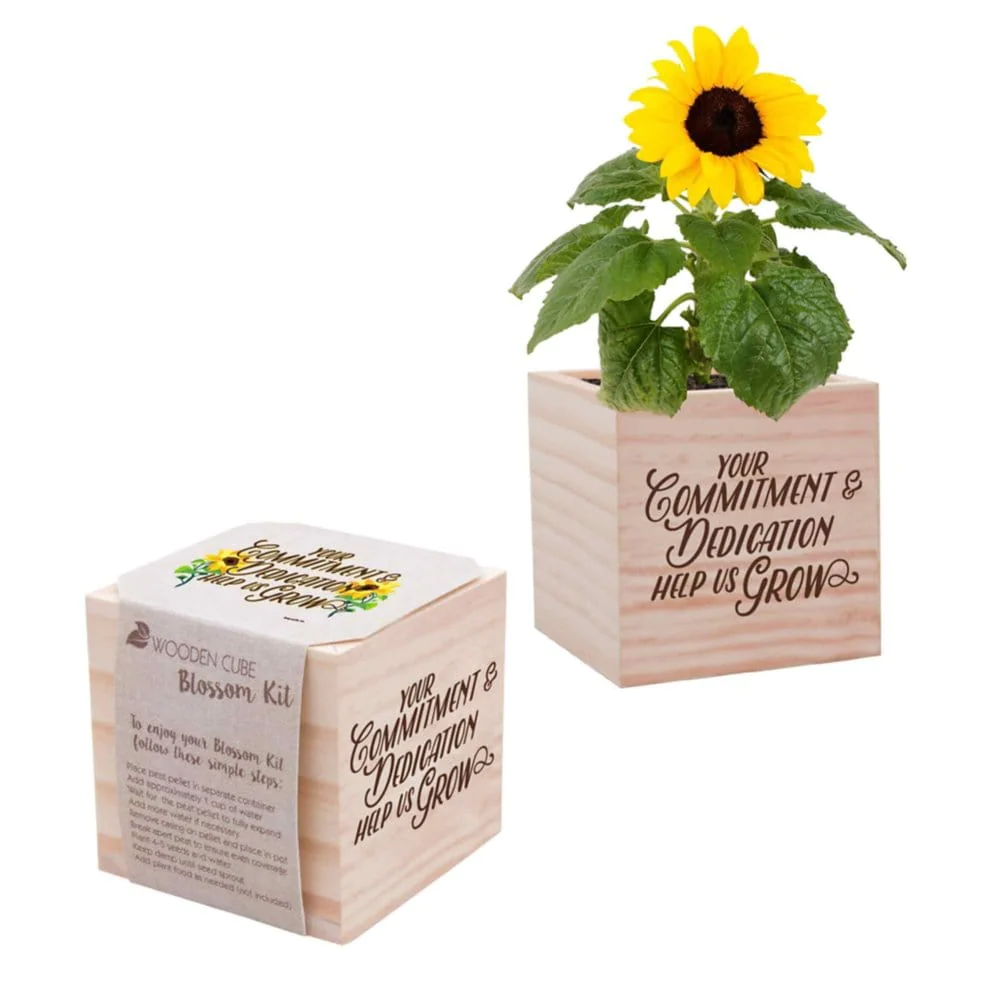 Gift some appreciation and plant love to a favorite teacher, nanny, sitter, coach or other mentor. Comes with seed packet, peat pellet and a natural pine wood box with plastic insert. Perfect for a window sill or teacher's desk.
Where to buy: "Your Commitment & Dedication Help Us Grow" Appreciation Plant Cube ($10, Baudville)
46. Macrame wristlet keychain
For the nanny, daycare, preschool or elementary school teacher who's always juggling a million things, including your child, this knitted macrame wristlet will help keep their keys handy. They're made from 100% recycled cotton cord and come in dozens of delicious colors.
Where to buy: Macrame Wristlet Keychain ($10, Rustic Garden Market/Etsy)
$10 gift ideas for pets
47. Rechargeable cat toy
This moving, flopping fish cat toy will keep kittens and frisky cats super entertained, especially since it can be charged over and over via USB (no batteries needed). The toy comes with catnip and a USB charging cable.
Where to buy: USB-Rechargeable Floppy Fish Cat Toy ($10, Amazon)
48. Grooming wipes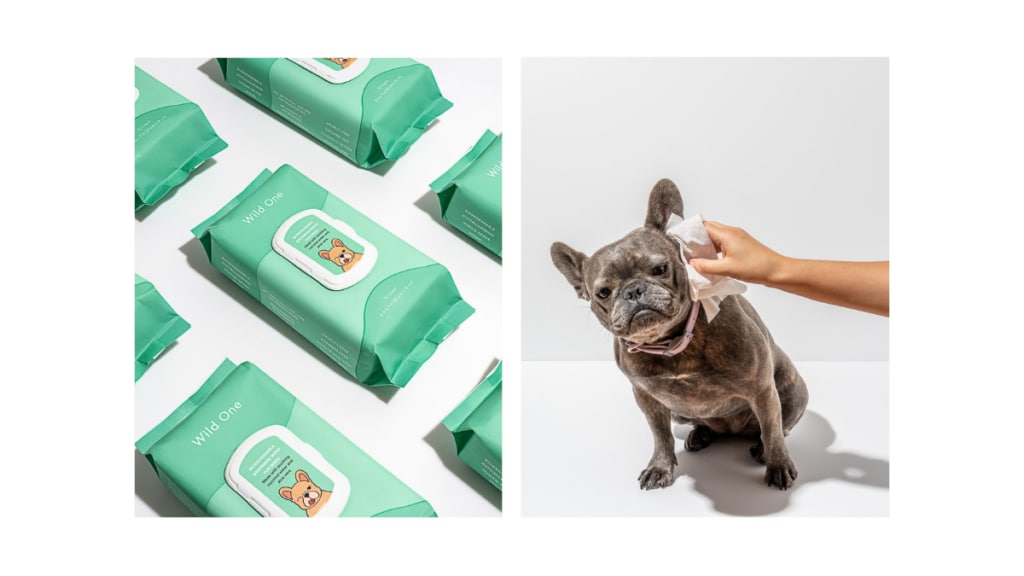 Help that kinda stinky dog put their best paw forward with the gift of biodegradable grooming wipes. Made with soothing coconut water and aloe vera, they smell like eucalyptus, help remove dirt and take odor down a notch between baths.
Where to buy: Grooming Wipes ($10/pack, Wild One)
Gift ideas under $10 for pets
49. Portable water bottle and bowl
This is the ultimate practical gift for dog owners and dog walkers. They'll be able to carry fresh water and a convenient "bowl" for their pooch wherever they go. Plus, it's lightweight and leak-proof too.
Where to buy: UPSKY Portable Dog Water Bottle Bowl ($8, Amazon)
50. Clever catnip toys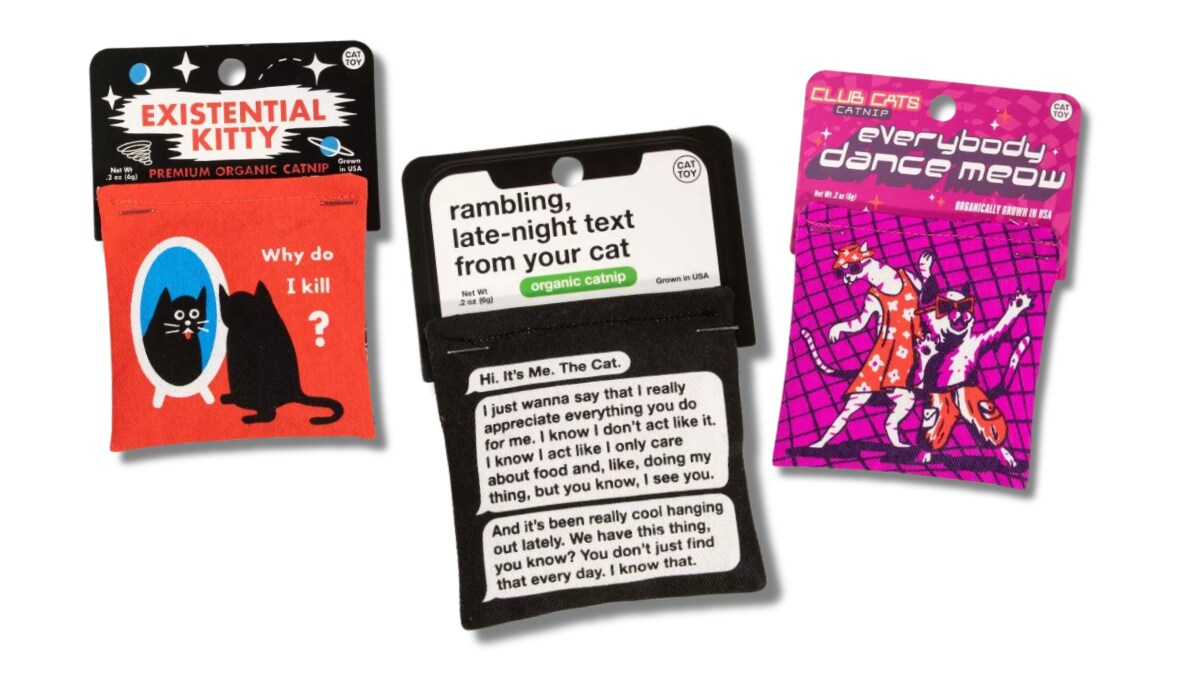 Doting cat parents with a sense of humor will love receiving one of these hilarious catnip toys. We've always wondered what a cat would text in the middle of the night. Lots of funny version to choose from.
Where to buy: Catnip Cat Toys ($9 each, Blue Q)