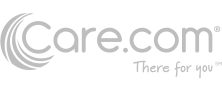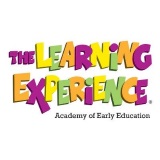 The Learning Experience - West Windsor
356 Princeton Hightstown Road
West Windsor, NJ 08550
The Learning Experience - West Windsor
356 Princeton Hightstown Road, West Windsor, NJ 08550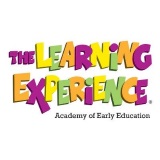 At Care.com, we realize that cost of care is a big consideration for families. That's why we are offering an estimate which is based on an average of known rates charged by similar businesses in the area. For actual rates, contact the business directly.
Details and information displayed here were provided by this business and may not reflect its current status. We strongly encourage you to perform your own research when selecting a care provider.
From preschool through kindergarten, we make early education and daycare joyful, engaging, and fun so children are happy to learn, play and grow.For nearly 40 years,The Learning Experience has been positively impacting the lives of children ages 6 weeks to six years by developing and implementing ground-breaking childcare and early education programs. Our L.E.A.P. (Learning Experience Academic Program) Curriculum uses fun, hands-on activities throughout early education to help children develop intellectually, socially, and cognitively. All-inclusive enrichment programs include yoga, music, fitness, science, soccer and more.
LICENSING INFORMATION
State license status: Regular
(Care.com verified on 9/8/2021)
This business has satisfied New Jersey's requirements to be licensed.
For the most up-to-date status and inspection reports, please view this provider's profile on New Jersey's licensing website.
Licensing requirements typically include:
Complying with safety and health inspections
Achieving the required levels of educational training
Maintaining a minimum caregiver-to-child ratio
Other state-defined requirements
Hours
| | |
| --- | --- |
| Monday : | 6:30AM - 6:30PM |
| Tuesday : | 6:30AM - 6:30PM |
| Wednesday : | 6:30AM - 6:30PM |
| Thursday : | 6:30AM - 6:30PM |
| Friday : | 6:30AM - 6:30PM |
| Saturday : | Closed |
| Sunday : | Closed |
Program Details
Type
Preschool (or Nursery School or Pre-K)
Kindergarten
Additional Details
Cost & Availability
| Class Type | Rate | Rate Type | Availability |
| --- | --- | --- | --- |
| -- | -- | -- | -- | 01/17/2020
My daughter has been going to TLE since she was 3 months old and she is now going on 3 years old! We love Ms.Geetha and her staff! They have truly become 2nd family. The social, emotional, and academic progress my daughter has made is amazing. I've done my fair share of research on daycares and I 100% recommend this center for child care. 12/10/2019
Do not waste your time putting your children in this learning Experience. The owner Geetha doesn't know anything about running a school and is so cheap she doesn't care about anything but making her money not the children or her staff. There's barely even enough food for the children at lunch but she does do a good job of making you believe she cares. She even keeps staff that are mistreating children because she can't and won't hire anyone new. 03/23/2018
Our daughter has been there since she was three months old. She has learne so much. From sign language to excellent verbal communication not to mention manners, politeness and sharing. She plays well with others and is confident, knows all of her colors and sing songs etc. As a working mother I struggle with guilt of having her in a daycare and this makes me feel so much better because I think she's actually thriving more than she would be home with me. Thank you TLE 03/05/2018
We've been with TLE-West Windsor since our son was 6 months old. As a 2.5 year old, it is amazing to see his emotional and mental growth on a daily basis. From sign language to new verbal skills and abilities, we are constantly amazed thanks to the wonderful teachers and caretakers at TLE-West Windsor. 09/27/2016
I have 2 children here. My 3.5 yr old loves it. She learns new things everyday. She has learnt friendship, discipline, communication and many more good qualities from the school on top of the regular curriculum. The teachers are very friendly and pay utmost attention to every kid. My infant joined recently and has been having a great time too. The teachers are very helpful and understanding. Their sincerity at work and the way they handle each kid with patience and care is something I did not find in many other centers.

TLE (West Windsor) is definitely like a second home to kids. If one decides to send kids to TLE, I am sure he/she will not regret it. 05/27/2016
We love TLE West Windsor! There are many activities for kids and the curriculum is excellent. The teachers are very caring and friendly. My daughter walks through the halls of the school and every teacher knows her name. I'm happy and confident to leave my daughter in the hands of these incredible teachers. Keep up the great work! 05/27/2016
During our first tour of the daycare center, we met the director and had a tour of the place. Looking around the place and the teachers, we did not have a doubt that this would be the next best thing after home to my kids. All the teachers hired by the director are well-trained, kind, patient and accommodating. Every evening a detailed report helps us keep a regular track of my kids and this is very useful since it tells us what they have been upto the whole day. They take personal interest in the concerns of every parent and try to accommodate requests that would keep both the parent and child happy. All the rooms create a positive and happy vibe. I would highly recommend this place. 05/25/2016
My boys have been attending TLE West Windsor, NJ since 2011 and next year a new journey will open up for them as they will transition into public school. I cannot say thank you enough to the staff for their care and support throughout the past 5 years. This center has become a home away from home to my boys as they eagerly attended their classes on daily basis. They were very excited to go to school every day to learn new things and play with their friends! Their teachers provided guidance and support for them along the way. The center is clean and organized and the staff is very professional, caring and supportive! We definitely recommend this center to anyone looking for excellent care for their young ones! Thank you TLE West Windsor! 05/24/2016
20 + kids with one teacher in the room most of the day .my daughter had 3 different teachers in 9 months ,that staff rotation is horrible as they treat workers like garbage. They put a great front when patents show up . 04/08/2016
We are very impressed with The Learning Experience @ West Windsor and would highly recommend it. The first thing we liked is that the center director is also the owner. This is not something that you get at most day cares. Most day care owners employ a center director who may or may not be fully committed. For the TLE @ West Windsor, the owner Ms. Geetha is onsite pretty much the entire day. She, her assistant directors and staff is extremely hard working and responsive. Any requests that we have are attended to very quickly. She is also flexible and willing to work with parents on various situations that they may encounter making the whole experience very personable.
She and the teachers are like mothers to our child, which makes us feel very secure to leave our child at the center every day. If any kid gets hurt while playing, has any medical condition etc, they attend to it very well, follow procedures to the book, inform parents immediately and most importantly comfort the kid.
The daily updates are detailed so that lets us know what our child was upto every day. The curriculum is well designed and keeps the kids engaged. The place is also very colorful and bright, fairly large offering the kids lot of room to play and has a nice playground in the back. All in all, a great day care and learning center!!
04/30/2015
I have had my 2 daughters here for almost a year and a half and absolutely love it. The admin team is considerate and always give a warm welcome up arrival, the teachers are great and the school is clean and inviting. A great place for children to learn and grow!! 04/28/2015
Our child has been attending TLE of West Windsor for four years now. The care, attention and love that she receives while at school is extraordinary. The teachers are very dedicated to the children, nurturing and loving. There are many times when they go above and beyond their role as a teacher, which really shows how much they care for the children. The staff are attentive and very friendly. The owners are exceptional, one of a kind people that have the love, passion and dedication to children and their families. Everything about the school is so comforting, safe and secure. It really is a great learning environment for the kids where they also get to have fun and play. 04/27/2015
TLE of West Windsor is an extraordinary center with wonderful staff! The teachers are very nurturing and committed to the children. The center is bright, very clean and organized. The curriculum is great; there is the Interactive board which is fun. My child enjoys going to school to spend time with her teacher and friends. We love TLE of West Windsor!! 04/24/2015
We moved here last summer and were really happy to have found a daycare just as organized, clean bright and secure as the one we had before. Our twin toddlers enjoy going to school every day and have learned so much through TLE's curriculum! I also appreciate the teachers acknowledging my kids as separate individuals rather than just "the twins". The teachers are caring and the center director, Ms. Geetha, is very responsible. We definitely recommend TLE at West Windsor. Thank you for allowing us to go to work without worrying about our kids. 04/23/2015
TLE West Windsor provides a warm, inviting environment for kids of all ages. The school itself is colorful, cheery and extremely well maintained. The programs are creative and fun- with everything from science to yoga! How cute to see 2 year olds doing downward dog on their own little yoga mats:) the staff here is sweet and friendly- always ready with a smile and a hug. Highly recommend ! 04/07/2015
Thank you TLE! You are the best!
Our enduring appreciation to the TLE family, for sharing their gift of teaching to countless students. They have the mastery, commitment, passion and a strong sense of giving to reach our grateful students.
TLE has touched the lives of our kids in so many ways as teachers, mentors and friends...
"The kind of person we all want to be when growing up and the kind of persons we wish we could have been when we are older." - that's TLE, West Windsor! 02/25/2014
My granddaughter, who is 2 1/2, attends The Learning Experience of West Windsor. She LOVES it there!! I have raised 4 children of my own, the youngest who is now 16 and attended a local day care while I worked. I only wish The Learning Experience of West Windsor was around when he was younger. I have never seen a child love going to day care as much as Julia. That is all she talks about- how she likes the teachers and the other children, what she learned during the day; what they did; she sings songs she has learned and dances; she shows me sign language she learned; counts; says her alphabets and it goes on and on. The facility is very clean, bright and inviting. The owners are more than just 'owners', they really care about each and every child and family. For peace of mind while you are at work, I highly recommend The Learning Experience of West Windsor!!! 02/24/2014
Love the overall experience with the staff and the quality of care this center provides. My child has been attending this center for the past 2 years and have had great things. We had some very difficult times with our family health and they went above and beyond to help us out with unpredictable schedules and doctor visits. The same goes with the curriculum and the teachers. They have some great skills. The center is run by Ms. Geetha and her family and they are wonderful. 02/20/2014
Our daughter just joined The Learning Experience at West Windsor this past January and she really love the school and she looks forward to going there every single morning. The school has very friendly teachers and very welcoming management which assures parents that their kids are well taken care of and safe. The Center has proved their good work through the Best Center Award that is displayed by the entrance. I feel so comfortable to taking my kid in the morning and she is received by warm welcome of the management..they greet all the kids by their names and this goes to show how involved they are with the kids..I have recommended the center to my friends and family and am hoping they will join the center...TO THE TLE WEST WINDSOR, YOU ARE DOING A SUPERB JOB!!!! 02/19/2014
My daughter absolutely loves going to school here. The teachers are excellent. They are very caring and loving. They make learning fun and the kids can't get enough. Definite 2 thumbs up!
02/17/2014
The Learning Experience in West Windsor is a great facility. The school is very organized and clean. The classrooms are outfitted with the latest technologies (interactive board etc). The teachers and staff are extremely caring. You won't go wrong with enrolling in one of their programs. 02/16/2014
My 4 year old loves his school so much that when we moved, i decided to drive an extra 30 minutes each way everyday to let him continue here. Great management, trained staff, perfect balance of academic excellence, personality development and fun! One thing that amazes me is that there has never been a single high school summer intern on staff. All their teachers are always experienced, trained professionals. Great school, highly recommended! 02/11/2014
Now that my child has been enrolled for over 2 years I feel it's about time that I wrote a review of The Learning Experience (TLE) in West Windsor. Prior to enrolling our child we visited several preschools in the area, including a different TLE that was closer to our house. Of all the schools we visited I felt that TLE was head and shoulders above the rest (at the same price!).

TLE is a franchise that offers a school like atmosphere which centers on learning, without removing the fun that younger children need. Because it is a franchise one could assume that if you've seen one you've seen them all - this is true of the look and materials that are used, but the feel of the schools seem to vary a little based on the management and staff. The first TLE that I looked at was good but just didn't really strike me as 'it' for my child. On a recommendation I visited the West Windsor location. The tour was conducted by the owner (Ms Geetha), who is actively involved in the day to day operations. Two years later, with a thriving well run school, she still meets me at the door every day and hugs my daughter as we leave for the day! Her entire staff follows her lead. I really can't say enough about her entire team.

During the initial tour/play date the teachers interacted with her and invited her to join in the activity that the class was working on. We actually left the tour with a Thanksgiving Turkey made of construction paper that she completed while I was asking questions and touring the rest of the school! The main thing is, my daughter was comfortable and happy even prior to enrolling her and she didn't want to leave when the play date was over.

Since enrolling her, the teachers have helped us get her potty trained and introduce more food options into her diet in a fun and low pressure way. She is also reading and learning at an amazing pace. Every Friday she gets 'homework' that she always looks forward to doing over the weekend and handing in on Monday. Bottom line, she loves going to school! Honestly I couldn't be happier with our decision to go with this school! I would absolutely do it all again if given the choice. 02/11/2014
I highly recommend this Learning Experience location. Our granddaughter has attended for two years. She has blossomed here with the caring teachers she has. She loves the teachers and the friends she has there. She comes home happy, and excited about her day. We see projects she has brought home in letters,numbers, shapes, and discovering the world. She is learning to read. She looks forward to going each day.
The owners have made a safe, cheerful, educational school and are involved and caring with parents as well as children.
02/11/2014
My niece is in her 2nd year here and loves it! She's always excited to talk about what she learned, her friends and teachers. She was very shy when started here, but really started to come out of her shell since attending. She is learning a lot!
I've picked her up from school many times, and the teachers and owners are very caring and seem to truly enjoy working with the kids. Highly recommend them. 02/10/2014
My grand daughter attend the West Windsor TLE. I have visited them a number of times as I have taken her and picked her up. She often talks about her experiences as we drive to and from. That is a good sign of enjoying learning from the TLE. She always talks highly of her instructors and always gives both her instructors and the owners a hug when she leaves. This is a very welcoming and skilled Learning Center.
Based on my grand daughters experience, qI do recommend you check them out.
12/31/2013
Our 4 year old loves The Learning Experience - West Windsor for the second year in a row.
Since switching preschools last year, our child has really blossomed due to the caring teachers at TLE.
She has made friends, learned a lot, and has fun. She loves bringing home art projects and participating in the ever changing activities they host. She has already begun to read. It's an incredible program run by excellent owners. 12/05/2013
The Learning Experience in West Windsor is more than just a child care center. TLE in West Windsor offers an environment for every child to learn, grow and develop in classrooms with structure. As a parent of a child enrolled at this center, I'm impressed with the knowledge my child has gained over the course of two years. Since the infant stages when my child began learning sign language through the toddler years learning the alphabet, numbers, colors, etc. My child has made many friends, has such loving and nurturing teachers and the staff is very attentive to you and your child's needs. The classrooms are bright, clean and offer a variety of toys fit for a child's imagination. I would highly recommend this center as it stands apart from any other. Each day I drop my child off with confidence that she will be taken care of in every aspect. It has been a great experience and I'm thankful I made the right decision when choosing child care. Being that a child will spend many hours at daycare, you want them to feel comfortable, loved and happy while there. I see that in my child each and every day and I know that as a parent I have made the best decision for her.
Join free to contact this business
The email address on your Facebook account does not match your Care.com account. Please log in with your Care.com credentials and link the accounts in the 'My Profile & Settings' page.
or
Join free today
Sign up now! It only takes a few minutes.
What services do you offer?
Last, but not least...
Fill in the blanks to create your account.
Thanks—you're almost there.
Create your login below.
Care.com is the world's largest online destination for care. We connect families with great caregivers and caring companies to help you be there for the ones you love.
Care.com does not employ, recommend or endorse any care provider or care seeker nor is it responsible for the conduct of any care provider or care seeker. Care.com provides information and tools to help care seekers and care providers connect and make informed decisions. However, each individual is solely responsible for selecting an appropriate care provider or care seeker for themselves or their families and for complying with all applicable laws in connection with any employment relationship they establish. Care.com does not provide medical advice, diagnosis or treatment or engage in any conduct that requires a professional license.
Care.com and "There for you" are service marks or registered service marks of Care.com, Inc.
© 2007-2021 Care.com, Inc. All rights reserved.