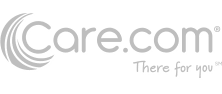 The Learning Experience - Jacksonville Oakleaf
220 Oakleaf Village Parkway
Jacksonville, FL 32222
The Learning Experience - Jacksonville Oakleaf
220 Oakleaf Village Parkway, Jacksonville, FL 32222

At Care.com, we realize that cost of care is a big consideration for families. That's why we are offering an estimate which is based on an average of known rates charged by similar businesses in the area. For actual rates, contact the business directly.
Details and information displayed here were provided by this business and may not reflect its current status. We strongly encourage you to perform your own research when selecting a care provider.
From preschool through kindergarten, we make early education and daycare joyful, engaging, and fun so children are happy to learn, play and grow.For nearly 40 years,The Learning Experience has been positively impacting the lives of children ages 6 weeks to six years by developing and implementing ground-breaking childcare and early education programs. Our L.E.A.P. (Learning Experience Academic Program) Curriculum uses fun, hands-on activities throughout early education to help children develop intellectually, socially, and cognitively. All-inclusive enrichment programs include yoga, music, fitness, science, soccer and more.
LICENSING INFORMATION
State license status: Operational
(Care.com verified on 7/24/2021)
This business has satisfied Florida's requirements to be licensed.
For the most up-to-date status and inspection reports, please view this provider's profile on Florida's licensing website.
Licensing requirements typically include:
Complying with safety and health inspections
Achieving the required levels of educational training
Maintaining a minimum caregiver-to-child ratio
Other state-defined requirements
Hours
| | |
| --- | --- |
| Monday : | 6:30AM - 6:30PM |
| Tuesday : | 6:30AM - 6:30PM |
| Wednesday : | 6:30AM - 6:30PM |
| Thursday : | 6:30AM - 6:30PM |
| Friday : | 6:30AM - 6:30PM |
| Saturday : | Closed |
| Sunday : | Closed |
Program Details
Type
Preschool (or Nursery School or Pre-K)
Kindergarten
Additional Details
Cost & Availability
| Class Type | Rate | Rate Type | Availability |
| --- | --- | --- | --- |
| -- | -- | -- | -- | 03/26/2018
This is a great daycare! My daughter has two teachers Ms. Sharlene and Ms. Melaina. They really are the best. My daughter is 11 months and has been attending this daycare for just a couple of months and she seems to really love it. Sometimes it seems as if she doesn't want to leave ;D 03/23/2018
They are neat and clean. But above all, I've seen a significant amount of progress in my daughter's learning. 03/20/2018
My son has attended TLE in Oakleaf for the last couple of years. We love the structure of their program. He truly loves his teachers. I love the entire staff knows his name and says hello and goodbye to him daily. His teacher even took the time from her weekend to go to his (& some of his classmates) soccer game. Just very dedicated and caring team. My younger son and daughter will also transition here, as well. Mrs Maribel and Ms Amanda have done an excellent job building this center into a great educational environment, that we love to be a part of. 01/04/2018
Great, clean, and caring environment. We love Ms. Robin, she's the best VPK teacher. 01/03/2018
I'm so grateful to The Learning Experience and their teachers for being so supportive of my daughter. She has grown so much in such a short time there. 11/28/2017
I brought my child this summer for the summer camp to learn the language because he only spoke Italian. We met Ms. Nicole who with her sweetness and her experience has conquered our hearts. We continued in her class for the VPK even if it was not in our projects because I can not think of bringing my baby to another part that is not this center. My child always talks about his teacher and as a mom I feel in his words a love that makes me happy. Within a few months he has learned so many things and amazes me every day. They are able to pull out the abilities of my baby in an extraordinary way. The structure is always very clean and pleasant. I'm happy to have found so special people for the growth of my baby. 10/01/2017
Our son has attended TLE since it opened and I honestly can't even put the care and education he has been provided into words. He is extremely intelligent, he learned sign language and he was able to communicate with us before he could speak. We will forever be greatful with TLE! Maribel you are an amazing leader! 09/20/2017
When we moved to Jacksonville last year, we looked at about 5 different childcare facilities for our two daughters. Among those 5, TLE in Oakleaf really stood up because they have exactly what we were looking for:
1. The staff are super nice, friendly, and efficient.
2. The facility itself is clean and always smells good
3. Location, hours, & fees all worked out for us as well.

At this time, I still have nothing but great things to say:
1. Ms. Marabel (director) is very understanding and helpful. She really knows her stuff. One time my daughter left her swimsuits and she offered to get her one from target if I want to, so she does not miss the water day. Another time, I had to drop off my kids exacty at 630am work, when she saw me at the door, she didnt hesitant and took the girls right away so I can leave even if it wasnt exactly 630am yet. I can go on and on and on, but these are just some of the things where she really went above and beyond for us.

2. Ms. Nilda (our first teacher) - We just love her. My daughter fell in love with her right away. I was surprised when my daughter remembered her name after the first day. She was 2 1/2 at that time. As a mother, I just feel that she really cares and loves my daughter, and I am just very at ease knowing she in good hands. Too bad my daughter had to move to the next class already.

3. Ms. Bobbie and Ms. Nicole are both just as amazing. They are always reliable. Every morning, Ms. Nicole always greets my kids. I thought that is very nice that she acknowledges them. (She is pretty consistent about it too). Whenever I drop off my toddler in the morning and she is in a whiny mood, they always try to grab her from me and hugs her until she calms down. Again, I can keep going on and on.

TLE In Oakleaf also helped with my daughter's learning and potty training. Overall, I will definitely recommend. 08/26/2017
My daughter has been to summer camp with TLE twice now, and lived it so much that she cones back after school everyday. Great, caring compassionate teachers that are very understanding of all the different facets of each child. I love this center and will be sending her back for as long as I'm able. 08/23/2017
My son had come so far with Miss Robin.
She is a great teacher.
Wonderful.
I highly recommend.
Great learning and fun environment. 07/16/2017
Overall very pleased.
07/03/2017
My son went here for VPK and he loved it. He went in there not knowing anything about phonics and left ready for kindergarten. He knows how to read, count to infinity, and even solve a Rubics Cube. The environment is loving and CLEAN! The staff is remarkable 05/25/2017
I love this place. My daughter is my world & i was terrified at the thought of leaving her with just anybody. After doing much research & meeting her teachers i knew she was in good hands. The teachers have done a great job with getting her ready for kindergarten. 04/17/2017
High staff turnover rate, including the leadership. My son has had 3 different teachers since end of February.
Security is not as high as it looks. The doors tend to get propped open with no one at the main entrance.
On a positive note...Very clean facility. 03/07/2017
Amazing facility with amazing staff. My son had learned so much since he started VPK @ The Learning Experience! 02/17/2017
The best daycare facility ive ever been in. I love it and my daughter loves it as well. All of the staff members are extremely nice and inviting. The facility is clean and safe. My daughter tells me everyday she loves her school. And she's learning so much! 02/15/2017
Very clean, very friendly and professional staff. My son loves it! He has learned so much there. 11/25/2015
My son loves attending The Learning experience! He is mastering pre-reading and math skills as well as social skills and multiple languages! The teachers and staff are all very friendly and helpful. It's a great daycare and learning center.
11/25/2015
We love The Learning Experience-Oakleaf! Everyone knows our son and makes sure he is getting the best education possible! We love the consistent communication across all levels and the focus on what is best for kids! As teachers, the curriculum is spot on and will well prepare our little guy for elementary school! 11/25/2015
When we started looking for our son a place to go during the day we wanted it to be fun but educational and not just a place where he was just being watched. After only being at TLE Oakleaf for a week, Ethan was coming home singing songs he had learned and we could just see the joy in his face. He has learned so much in the short amount of time that he has been there. TLE Oakleaf is really a family. All the staff are wonderful and the teachers are outstanding. They all know my son's name and engage him whenever they see him. Thanks TLE Oakleaf!! 11/21/2015
I LOVE TLE Oakleaf! My LO has been going for a couple of months and has come a long way!! As a first time, and very anxious, mom I was nervous about daycare! But TLE has made it a great experience for my LO and myself! It took no time at all for my LO to feel comfortable with the teachers and the daily routine they follow!! 11/15/2015
When it came time to find child care for my child, I was very nervous. I did research and found TLE. When I went on the tour I was sold. My child and I were very comfortable. They staff and teachers are so friendly, loving, patient and caring. My child is making friends and is learning so much. 12/03/2014
The Learning Experience has been a blessing in the life of my grandson and granddaughter. They are both very precocious and often need extra attention to guide their curiosity in adaptive directions. As such, it was imperative that their parents find a center that was willing and able to take time for this. After trying out a couple of other places in the area, my daughter is happy to say that they have found a placement that is a good fit. The teachers have proven that they are dedicated to their jobs and to the families they serve. They have been more than willing to adapt to the needs of my grandchildren and ensure that the education they receive is challenging enough to prevent boredom, and targeted enough to draw on their innate strengths. I have noticed a difference in their interactions since being at TLE and have also seen an increase in their love for learning. My grandson in particular used to dislike school. He would often get in trouble from being bored and finding unproductive ways to stay "engaged". He now enjoys school and looks forward to learning with his teachers and friends! 12/03/2014
My grandchildren have been attending TLE in Oakleaf since it opened this past summer. It is a great environment- safe, clean, and enriching. Although it has only been a short while, our family's experience has been great. My grandkids are always smiling when they tell me about their day!
12/03/2014
We are happy with the learning experience. It is a secure facility, someone is always up front, the staff go out of their way to be friendly, and it is clean! We have an infant and I am amazed at how much he does every day. 12/02/2014
My niece and nephew attend preschool here and love it. They are always very excited to share their "school work" with me and to "teach" me things like Sign Language, Spanish and yoga! It is a joy to see them blossoming here and to know that they are truly having fun while learning. The center itself is clean, organized, and proudly displays student artwork in the hallways. When I have been there for drop-off or pick -up, the staff have always been cheerful and greeted us with a big smile. It is a nurturing atmosphere and I would recommend it to friends and family alike. 12/01/2014
I am very happy that we found this place. Our kids love it and are excited to go in the mornings. Their teachers greet them with big smiles and I truly feel that they have the best interest of every child at heart. The administrative staff has been responsive to any questions or concerns we have had thus far and encourage parent involvement. 12/01/2014
If your looking for a day care that has teacher who cares about infants then TLE is the place. Very clean and safe. Also very professional. 11/19/2014
If you are looking for a daycare or after school facility, then The Learning Experience is the place to go. My son has been going to the Oakleaf facility since school for Pre-K has started. I love his teachers. I love how connected they are with the kids. When they talk about Gavin they light up. It i the best. My son is doing so very well with all the learning and activities they do everyday. I could not ask for a better place to send my son to start the learning experience. The people and staff treat you like family and friends. I would and will be happy to let people know how great of a place The Learning Experience is. 11/14/2014
If you are looking for a childcare center that truly has the best interest of your child at heart, then this is it! Prior to enrolling our children here, we tried out two different centers in the area. Unfortunately we were not happy with either of them. Our oldest was never happy to go to school and displayed behaviors to protest going. Mornings were dreaded in our family. We were thrilled when TLE opened in the area and even more excited after going on a tour. The staff assured me that they would do everything they could to try and give our child the most positive experience he has had thus far and teach him that learning is fun! I took our son to "check out the new school" and he loved it! He was excited to see Make Believe Boulevard and try something new. He adored Bubbles. I signed the papers right away and am very happy that I did. The transition was rough at first, but as promised, the staff was committed to doing everything they could. They were in constant communication with me on his progress and worked as a team to resolve any issues that came up. The result has been amazing. Our child now loves going to school! There are no tantrums in the morning. He has made many friends and the negative effects of his previous experiences are slowly fading. We are so grateful to have found such a wonderful center. I highly recommend TLE in Oakleaf to all! 11/14/2014
The learning Experience has improved the overall academic and behavioral development of my children. I am very happy with the staff and the professors who teach here. Their curriculum is outstanding. Keep up the great work.

Gabriel
11/13/2014
The Learning Experience has helped me acclimate to being a working mom. Although it is hard for me to leave my son everyday, I know that he is in great hands. I am truly amazed by the knowledge he has gained and seeing daily growth in his vocabulary and motor skills. The staff is not only caring and patient, but they are also extremely kind. 11/13/2014
I am so happy with the outcome of my child attending The Learning Experience. They are teaching him so much and I can see a huge difference in his knowledge and social skills. It's a clean environment and the teachers and staff are great with the kids! 11/13/2014
Overall experience very good. My son started vpk this year and loves it. Staff has been amazing. My son is learning so much and I'm glad that this was the school we chose. The school is very clean and secure. 11/12/2014
This school has exceeded my expectations. My little girl is learning more than just the alphabet and her numbers. I also feel feel comfortable in the fact that she will be safe here. 11/08/2014
Two of our kids are enrolled at th Oakleaf TLE and I have been extremely pleased with the progress that both kids have made since starting when the center opened. The staff is always courteous and willing to go above and beyond for each amd every child. Best decision we have made regarding the safety and well being of our kids while we work. 11/07/2014
We love the staff. They are all very good with the kids. Our daughter loves going to the class and has a good fun day of learning. We would recommend it to anyone who is looking for a great learning center. 11/07/2014
The staff and teachers are so nice here. I have seen many positive changes in my child from manners to education. This is a good and safe school. 11/07/2014
Overall experience is good. My son loves his VPK teachers and all the great friends he has made. He has progressed well and is excited about learning. All the staff know him by name and are very friendly. I feel comfortable with the security of the facility and that the staff truly cares about his safety and well being. 11/07/2014
My daughter attends TLE and I am extremely pleased with the care that she is provided with. The staff of TLE is extremely accessible and very friendly. They know each child by name and take a special interest in ensuring that each parent is satisfied with the child care services provided. It is a relief to find a great daycare facility for my 14 week old daughter, and I am thankful that TLE has provided such great care. She is constantly engaged in activities that stimulate her development, and pretty worn out but happy by the time she arrives home. Thank you TLE for providing exemplary service. 11/07/2014
My daughter has attended TLE since she was eight weeks old because I had to return to work. I have been extremely pleased with her care, as well as the administration at TLE. Each day that I pick her up she is smiling happy and has completed at least one activity whether it is an art project, story time, stroller rides, or practicing sign language. Because I am a first time mom I was initially cautious about the idea of my daughter attending daycare, but the staff of TLE made my transition back to work seamless. I called numerous times the first week and I was always greeted warmly and informed about how she was doing. I have nothing but great things to say about TLE and I am thankful that I found a facility that properly cares for my daughter while I am at work. The administration is extremely accessible, and the director of TLE is always present during drop offs and pick ups to greet parents and address any concerns. I visited several daycare facilities in the Oakleaf area before making a decision, and I would strongly recommend TLE. 11/07/2014
I enjoy taking my kids to TLE everyday! I have a 9 month old and a school ager that comes before and after school! They do great with the kids . My infant has began standing on her own at the age of 7 months!! They push each child beyond there normal and as a parent I appreciate it! 11/07/2014
Great childcare center. Really Make you feel like family. Very warm and loving place with all the teachers and staff. Very clean and well kept. Definite gem in the area!
Join free to contact this business
The email address on your Facebook account does not match your Care.com account. Please log in with your Care.com credentials and link the accounts in the 'My Profile & Settings' page.
or
Join free today
Sign up now! It only takes a few minutes.
What services do you offer?
Last, but not least...
Fill in the blanks to create your account.
Thanks—you're almost there.
Create your login below.
Care.com is the world's largest online destination for care. We connect families with great caregivers and caring companies to help you be there for the ones you love.
Care.com does not employ, recommend or endorse any care provider or care seeker nor is it responsible for the conduct of any care provider or care seeker. Care.com provides information and tools to help care seekers and care providers connect and make informed decisions. However, each individual is solely responsible for selecting an appropriate care provider or care seeker for themselves or their families and for complying with all applicable laws in connection with any employment relationship they establish. Care.com does not provide medical advice, diagnosis or treatment or engage in any conduct that requires a professional license.
Care.com and "There for you" are service marks or registered service marks of Care.com, Inc.
© 2007-2021 Care.com, Inc. All rights reserved.