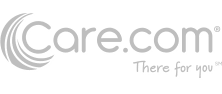 The Learning Experience - Chantilly
4150 Pleasant Valley Rd.
Chantilly, VA 20151
The Learning Experience - Chantilly
4150 Pleasant Valley Rd., Chantilly, VA 20151

At Care.com, we realize that cost of care is a big consideration for families. That's why we are offering an estimate which is based on an average of known rates charged by similar businesses in the area. For actual rates, contact the business directly.
Details and information displayed here were provided by this business and may not reflect its current status. We strongly encourage you to perform your own research when selecting a care provider.
From preschool through kindergarten, we make early education and daycare joyful, engaging, and fun so children are happy to learn, play and grow.For nearly 40 years,The Learning Experience has been positively impacting the lives of children ages 6 weeks to six years by developing and implementing ground-breaking childcare and early education programs. Our L.E.A.P. (Learning Experience Academic Program) Curriculum uses fun, hands-on activities throughout early education to help children develop intellectually, socially, and cognitively. All-inclusive enrichment programs include yoga, music, fitness, science, soccer and more.
LICENSING INFORMATION
State license status: Two Year
(Care.com verified on 9/18/2021)
This business has satisfied Virginia's requirements to be licensed.
For the most up-to-date status and inspection reports, please view this provider's profile on Virginia's licensing website.
Licensing requirements typically include:
Complying with safety and health inspections
Achieving the required levels of educational training
Maintaining a minimum caregiver-to-child ratio
Other state-defined requirements
Hours
| | |
| --- | --- |
| Monday : | 6:30AM - 6:30PM |
| Tuesday : | 6:30AM - 6:30PM |
| Wednesday : | 6:30AM - 6:30PM |
| Thursday : | 6:30AM - 6:30PM |
| Friday : | 6:30AM - 6:30PM |
| Saturday : | Closed |
| Sunday : | Closed |
Program Details
Type
Preschool (or Nursery School or Pre-K)
Kindergarten
Additional Details
Cost & Availability
| Class Type | Rate | Rate Type | Availability |
| --- | --- | --- | --- |
| -- | -- | -- | -- | 02/19/2021
Very dedicated management and teachers - who care what's best for our kids. My both kids graduated from here and I am very happy with their progress - social and intellectual.
01/13/2021
My daughter is 19 months old and has been attending The Learning Experience in Chantilly since she was 8 weeks old. We couldn't be happier! The staff are friendly, caring and professional. Since COVID the school has implemented strict health and safety protocols to ensure the safety of the children, staff and parents during these crazy times. I highly recommend this school! 03/12/2018
We love this daycare! The Directors and teachers are fabulous and really care about the kids and their learning/development. The facility is clean, well maintained, and safe. My kids truly get excited about going to "school" every morning. 02/24/2018
Great place! 01/17/2018
Excellent daycare! Ms. Judy is very understanding and an able person. The rest of the staff are very good too. They give proper and adequate care for the kids. Very satisfied. Food is included. Well maintained place. Safe environment for kids. 11/22/2017
My son really enjoys TLE in Chantilly (2 plus years). They have been outstanding with this development. I would highly recommend. 09/06/2017
Wonderful daycare! Fantastic director and assistant director. Loving and caring teachers. Beautiful and well-run facility. I couldn't be happier! 05/20/2017
I love this facility and staff! The teachers are an amazing blend of long experienced and educated teachers with caring and thoughtful assistants. Even the kitchen staff and building help greet my child by name! The students are diverse. We've been in several daycare facilities around the country and this one is my favorite. I love the balance of play and structured learning, the kids play outside twice a day but there's structured preschool activities in the morning and afternoon. I only wish the food was a little better, but they're really flexible with me bringing in my own to supplement.
12/24/2016
Great daycare!!! Great teachers and staff! My son is 2 years old and has been going to TLE for 8 months now and we are so happy with the way he is treated here and he has learned so much, sign language, counting recognizing letters! I couldn't be more happy with this daycare! 12/23/2016
I couldn't recommend this place enough. My two kids have gone here for over three years and we love it. They have excellent administration, outstanding teachers (and low turnover considering that my son's teacher was my daughter's teacher two years later) and really care about the children.

They also are really engaged in the community and with the families. At least once a month, there is a community activity happening like a fall festival, visit with Santa, Easter Egg Hunt and more. My two and four year old love going there during the week and the weekend activities are just a bonus. 12/08/2016
This daycare is great. The provide a wonderful learning environment for chidren of all ages and they truly care about their families. They are also a great asset to the community. They are always have a donation bin set up to help the community with food, winter coats, and toys! Even though our family is moving to Gainesville we love TLE so much that we plan to keep our son there. 12/04/2016
The Learning Experience is a wonderful facility. My 2 year old loves it here. I am amazed with how much he has learned being there. He is learning Spanish, sign language, and doing STEAM activities. I love that whenever I pick him up he is engaged in a well planned lesson. As an educator myself, it was important to me that the instruction be well taught and planned. I am very pleased with the staff and the curriculum. We are blessed to be a part of The Learning Experience family. 05/27/2016
TLE has been an asset to our family, providing reliable and structured activities for our two children. Being new to the Chantilly area, we had reservations about which after care would fit our dynamic work schedule. TLE 's staff is phenomenal and responsive to our after care needs. Thanks TLE of Chantilly for making enjoyable experiences for our children. 01/05/2016
I am so happy to send my 1.5yr old son here! We toured several centers, but none impressed me as much as TLE. My son had a rough time with the change, but the teachers were fantastic and really helped him adjust - now he claps and says "yay" when I drop him off! He's truly thrived, with all of the enrichment and personal attention and activities. I love that the directors know all of the kids and parents. Working full-time, I have real peace of mind knowing my son is in such a safe and warm environment.
01/05/2016
Really great school! They are transparent, attentive and caring ro each and every child and family. The teachers are actually educated and certified. The curriculum is perfect for balancing fun and education for kids. My daughter is an only child and her teachers do an amazing job to continually keep her engaged and interacting with other students. 12/11/2015
My daughter started at TLE 3 months ago in the 3 year old preschool program with before and after care, and she LOVES it here! The curriculum is fun and focused - we see her learning new things every week. At the end of the month she brings home the workbooks she has completed and loves to review all the things she learned with us. I was impressed that there are not extra fees for computer work, yoga, Spanish, music, etc like we had seen at other centers we visited. The staff are friendly and supportive. Overall, a great environment! 08/02/2015
Love TLE Chantilly! Great staff who really care about the kids. Love Miss Judy- she is a great leader there and has gone above and beyond for my daughter with additional assistance with some shyness issues she has. Love the summer camp too- they take them on so many fun trips! Thank you TLE Chantilly! 07/31/2015
I had very bad experience at another day care and my daughter was not very social.Thank God i made decision to enroll my daughter in TLE.It worked as a miracle for us.She is almost going to TLE for a year now.She knows all her alphabets & letters and have started talking a lot.I highly recommend this place 07/29/2015
I am so grateful and thankful for TLE. My 3 year old daughter Christina has been attending this immaculate daycare center for the past 7 months. I have seen major changes in her communication, following instructions, reading, writing, and social skills. TLE uses a Fun with Phonics program that is a hands on curriculum that uses technology such as a touch screen board to keep the kids focused while learning. Each week Christina learns about manners, sign language, and the importance of philanthropy. The teachers are genuinely loving and very attentive towards the children. The owner, Mrs. Jennifer, is very hands on with all of the activities, she is truly a loving person that knows each child's name and parents' name. The coordinators Mrs. Judy and Mrs. Janice are extremely helpful and all of the kids love them. It is a very welcoming daycare center with high security. At the main entrance you must use your personalized key tag that opens the door. Also, there is a touch screen log in were you punch in/out your child using a security pin. The children are not restricted to solely staying in the classroom all day, TLE offers an indoor "Make Believe Boulevard" that allows children to play dress up and even a ball pit!! The children are kept active throughout the day with special activities like yoga, soccer, or even "splash day" (during summer) where they get to wear their bathing suits to school to play out in the sun. We love Preschool 1 daycare teachers Mrs. Emma & Mrs. Sulafa, they are a perfect fit for this well ran place. You cannot beat the price for this daycare, it is money well invested in your child's early education. 12/17/2014
My son has attended TLE Chantilly since he was four months old and I have to say when it comes to him it was the best choice I have ever made! When I toured I loved how clean the school is and how much effort each teacher puts into their classrooms! I also love how they not only have a outside area to play but TWO inside areas (make believe blvd and multupurpose) for the children to go to when the weather is not so great! I like knowing on rainy and cold days my sons is not restricted to the classroom

He is now in the toddler room and he is thriving! Hes counting to 10, hes learning sign language, he know all the parts of the face, I cant tell you how many times I have woken up to a little finger in my eye and a little voice saying "eyes"....I love it because I KNOW hes learning. And they are beginning potty training (for toddlers showing signs of being ready)! I had mentioned that I wanted to start one day and they were so willing to help me which is great because they are with him more in the day than me. Their willingness to jump in and help me was great because training a child that's only 20 months old can be a major challenge. But they seem ready!!

Not only is the staff great but so are the owners and directors and owners! They are amazing they know EVERY child and are there to great us with a hello and goodbye everyday. They are flexible and understanding and do not mind talking to me if I need help with anything. Which I love

Overall TLE chantilly has been great for me and my family you can tell there is a lot of love, fun and learning happening.

If you are looking for a school for your children look no further TLE Chantilly is the school for you :) 12/08/2014
Our daughter has been going to TLE for approximately 2 months now. We toured quite a few daycare centers in the area before deciding where to go. TLE stuck out to us for many reasons. Some of the things we really liked are great security, early drop off hours, nice sized classrooms, cleanliness within the infant rooms, and a very friendly and personable staff.

The staff here has been great! And our daughter has really taken to her teachers - Ms. Jessica & Ms. Luz!

Highly recommend. 12/06/2014
The first thing that caught my attention was the 14 step diaper changing direction sheet! I appreciate the effort the staff takes in helping prevent the spread of illnesses that happens so easily in daycares and preschools.
I love how TLE combines play and learning. My son is going to be more than ready for Kindergarten in a few years. He already knows how to use a Smartboard! 12/04/2014
Initially we were looking for a day care but we found so much more when we decided to go with TLE. Our daughter is learning sign language and Spanish and has taken it upon herself to teach us. It's cute to watch her her pretend to be the teacher and ask us to mimic her. TLE has been great for her development and we are thankful to the staff for that. Thanks TLE! 12/04/2014
I have two sons who attend TLE Chantilly. One is in the Toddler 4 year old program and one is in the before and after school care. The bus drives my son to school every morning and picks him up from school every afternoon. His after school teacher sits and does his homework with him every day after school, and she gives him the attention he needs to complete his work. On days when school is out and I have to work, they provide a day camp at a very reasonable rate. They even will provide care for him on snow days!!

My four year old is learning and reading, and really enjoys school. He has an allergy and they are very good about attending to his needs and making sure his allergy is taken care of. He is engaged and challenged and loved at school. His teachers care about him and he loves his friends in his class. They do a lot of projects that include stuff from home which makes my kid feel more at home at school.

The teachers and directors really care about my boys. As a single working mother, they are there for my kids when I am at work. The center provides the love, care, and learning during the day hat I wish I could provide my kids, but can't-- because I have to work. All at an affordable rate!

We've been enrolled in other programs and other centers, TLE is by far the most professional, caring, warm environment I have experienced in this area. 12/04/2014
I can't say enough about this wonderful school! My 2 1/2 year old son loves attending The Learning Experience but the best part is that I am completely comfortable with him being there. The administration and staff are AMAZING! Nearly all the teachers (not just my son's primary teachers) know and address my child by name and he's just as excited to interact with all of them. This is truly a school that prides themselves in caring for children while giving them the best early childhood education possible. All it takes is one tour and I'm sure you'll LOVE this place. We're looking forward to placing our 1 year old daughter into a TLE class sometime soon.

Tiye 12/04/2014
My daughter has been thriving at TLE since she started 8 months ago. She learns so much from the teachers and her peers--her new skills amaze us every week. Kudos to all the staff at TLE. 11/29/2014
Such a wonderful place! My son attends their before school care and he absolutely loves going. Even on my days off he still wants me to drop him off so he can play with his friends and have a good time before the school bus comes. 11/18/2014
My son is 3 years old and after 3 bad day cares experiences, finally we found "The Learning Experience School at Chantilly, VA" where he is in a healthy learning environment and received one to one attention. Director and teachers are passionate about what they do and the kids love it. They are special also because they have two areas INDOOR for the kids to play during a bad weather day. This is important for a kid development and mental health. The place is also neat and clean. I recommended this place 100%. 04/15/2014
I am a mother of a 4 yr old who attends preschool at The Learning Experience, Chantilly, VA. I looked around various places last September for my son since I had moved from MD to VA at that time.
I am extremely happy with my choice to go with TLE. My son used to attend home day care prior to that and in addition he was little shy, so I was little concerned about him adjusting to a bigger place. Teachers at TLE made him very comfortable right from day 1 and now he actually looks forward to being in preschool everyday. He is also picking up reading, writing and numbers really fast. In addition TLE also organizes lot of in-school activities which keeps it interesting for kids.
Bottom line is that my son loves TLE and so do I. 04/15/2014
We recently switched our 5 month old daughter from another local center in Centreville to TLE in Chantilly. The transition has been seamless for her! We love the security features in place (access fobs, cameras, etc) and we love how the diaper changing area faces the room so that the worker never has her back to the other children. They're working on sign language with the babies (this month's sign is "happy") and they do tummy time each day. She gets lots of interaction and the staff welcome her by singing her a song in the mornings. Highly recommended! 04/15/2014
TLE in Chantilly has been fantastic. Our son started when we was a year old, and now we've been there for nine months. The teachers truly care about the kids -- in addition to the daily write up about what my son does every day, I can easily chat with his teachers at the end of the day and they understand his mood and nature. The owners and directors are easy to talk to, responsive to any concerns or questions, and really a pleasure to work with.

Another thing I like about TLE is they bring in great stuff for the kids! At least once or twice a month, there's a new activity or event the kids are being exposed to -- a dentist coming in and teaching them about teeth care, a local farmer bringing his animals, special events for holidays, and more. 04/11/2014
We love TLE in Chantilly! My little one is almost 18 months and has been attending about 2 months. We transitioned her from another daycare and it is amazing how well she adjusted in such a short time. It is no doubt a direct reflection on the great staff they have there. They are all warm and caring people. The owners and directors are very hands on and you can tell they take great pride in what they do. The facilities are wonderful and we love that they bring the fresh air into the building, all day every day! We have been happy with the care that is provided and will highly recommend this school to everyone! 04/09/2014
Both of my kids (now 17 months and 3.5) have been attending The Learning Experience since it opened. They each have transitioned up though couple of classes and we've gotten to know most of the teachers well. We all love it! The kids are not just entertained and well taken care of, they are learning important things from language skills to manners. They have been lucky to form special relationships with their teachers and really look forward to school each day. As a parent I have really appreciated the administration team as well. They have made scheduling irregularities and special circumstances painless for me, which is huge--as a mother you are always coordinating so much! They have felt like part of my team, unified around taking care of my kids. I cannot recommend TLE high enough! 04/09/2014
TLE in Chantilly has been absolutely wonderful for our son David, he is in the Twaddlers class and just has a wonderful time everyday while learning many new things. We came from another daycare and they made the transition very easy on my little guy. The center is new, colorful and clean, the shelves are stocked with toys and learning materials. The teachers and entire staff are very professional and friendly. The learning programs used at TLE are top notch as well. The owners are involved on a day to day basis and such wonderful caring people as well, everyone really makes you feel like part of their family. They have very creative activities on an on going basis and a different theme each month. I cannot say enough great things about TLE Chantilly, if you have to work, this should be where you want your child. 04/01/2013
My wife and I are very pleased with the care provided here. The staff is professional,knowledgeable and helpful. Our son receives good care. He is challenged on multiple levels. He truly enjoys going here and looks forward to school everyday. We would highly recommend this school. 03/31/2013
Faculty/Staff:
Miss Jenn from day 1 has welcomed our daughter with care and open arms. She made her feel comfortable, and was very attentive to her after we explained our nightmare experience with a previous daycare. Our daughter never cried and was so happy from day 1!! She even went as far as to take pictures and email them to us through the next few days to show us that she was having a good time. Actually, we still get pictures every time they have a special event at school. Cant explain enough how comforting it was to us as well our daughter. The teachers and staff are flexible and accommodating to each child. Every morning we see how happy they are to have our daughter and every afternoon we get an update for the day.

Facility:
The facilities, bathrooms, classrooms, toys, and playground are always clean and sanitized if need be. The facility has what they call a make believe boulevard which is like an indoor playground with a ball pit, slide, puppet show space, and pretend buildings. The facility has a multipurpose room which contains a smartboard for additional class learning activities. They believe in kids getting fresh air so they contain a system which constantly filters and circulates outside air. They have 2 playgrounds; one for older kids and one for younger kids. Secure entrance to the building is only allowed by a key fob and sign in/out of children is done via computer with pin numbers to keep a history for students.

Curriculum:
Curriculum, classroom books, toys, and activities are tailored to appropriate age groups. Every week there is a new LEAP workbook for students to work in, where they focus on specific subjects every week. In addition to workbook and various art activities, they also learn sign language and spanish.

An interesting thing they do is bring outside kid affiliated organizations for activities. For example: a farmer came to read to them with his pig, a fitness/sports organization, and a photography company that had a bunny come in to take pictures with the kids.

Lunches and snacks are healthy and fun for kids.

Other:
Not only are they thoughtful of children but they keep parents in mind. They have parents night out or Mommy days where they provide a few hours of childcare for a minimal fee. Family events such as having an Easter egg hunt recently. On occasion they provide a quick breakfast for parents in the mornings.

Wrap Up:
I can't express enough how happy we are with TLE Chantilly. It is a family feel which seems lost the days, the education and facility are fantastic, and most importantly our daughter loves it there!! 03/30/2013
TLE Chantilly has been a blessing for our daughter. The first daycare/preschool we had our daughter attend was miserable, she ended up crying there every day for almost 2months. The teachers seemed like they did little to comfort her and make her just feel comfortable there. We pulled her once we found TLE. Immediately she felt at home there and has never cried and loves her teachers. The ownership and teachers are not only attentive and caring to kids but to parents as well. They have many different events for parents and kids, even on occasion holding evening care to allow parents a date night. They also understand how our area puts an emphasis on education and the importance of early learning. When our son is old enough he will definitely be going to TLE as well. 03/28/2013
We absolutely love The Learning Experience (TLE)-Chantilly and are thrilled our son is attending!! Their curriculum is excellent; he is learning so much! They do so many fun things to help them learn, experience and grow, and he looks forward to going in the mornings and doesn't want to come home! The staff is amazing--very knowledgeable, friendly and caring; he loves his teacher(s)! Everything is clean, neat, organized...we just can't say enough good things about it! We highly recommend TLE...if you are looking for an early education center for your child(ren), you should definitely check out TLE-Chantilly! 03/28/2013
We found the brand new TLE in Chantilly last November, just as our daughter was approaching the wonderful, curious and impressionable age of 1. The center had been open just under 2 months. We wanted to find a center that would offer a more structured format to promote learning and development in addition to play and providing a safe, loving and nurturing environment for our child. TLE was the center to do just that! Here are a few impressions of TLE Chantilly's Facilities/Security, Curriculum, and Teachers and Staff. The facility is beautiful, safe and secure.
Facilities/Security: Pulling up in the parking lot of TLE, you are immediately impressed by the building; the entrance colors and logo are very inviting. It gets even better once you go inside. The facility (granted it's brand new), is impeccable; lots of vibrant colors, information and labels at every angle for parents and the children. You aren't getting in without a key FOB or someone buzzing you in. That's critical for keeping the children and staff safe. The front desk offers an easy way to check your kids in and out every day. The main office has a camera system, so you can check in your child without disrupting them in their class, which is especially nice during that first day/week as they get acclimated. This system also allows the center director and other staff to have eyes on what's going on throughout the building at all times. ESSENTIAL! Each classroom is also very inviting and fully equipped with the essentials to create a home away from home environment for the children. As a toddler, my daughter has the space to move around freely with her friends in the toddler classroom and it has a variety of learning toys, games, books, other essentials to keep the kids active and engaged throughout the day. Every detail was considered. The multi-purpose room, outdoor playground and "Make Believe Boulevard" are also welcomed components to the center and supporting the center's curriculum. A+
Curriculum: The fact that TLE has a proprietary curriculum was also a huge plus as we considered coming on board. Each day of every week, parents can feel confident that their child is learning and developing in all the right ways. Lesson plans for my toddler include building skills in the areas of sensory/touch reading, art, music/motion, manners/feelings, etc. She's also learning sign language and Spanish in her classroom, and getting exposed to history, culture and all kinds of new things in ways that are fun and creative. We don't have to worry about if or what my child is learning. We have comfort because we KNOW she is learning. The curriculum and lesson plans are posted each week so you can stay informed, and with the evaluation and feedback mechanisms that are in place, a parent always has ready access to know how their child is doing on a day to day basis. A+
Teachers/Staff: The staff at the TLE has been a huge part of our positive experience thus far, namely the center's business manager/owner, Mrs. Jennifer V. Mrs. Jennifer works very hard to ensure the center is up and running and that the parents and the teachers and staff have the support they need. Jennifer provided me my first tour of the center, and her passion about the center was just refreshing. It is clear that this is center is more than a business for she. She cares about the kids, what they are learning and she does a fantastic job engaging the parent's day in and day out. The center Director, Ms. Jackie is also a welcomed addition to the center. She engages the children on their level and is readily available to address any questions or concerns a parent may have. As for the teaching staff, there has been some turnover with the teaching staff since we arrived. I believe this is mostly due to the center being new and teachers not being used to working in a new, growing center environment. While changing teachers doesn't provide maximum stability for the kids, I feel the leadership has dealt with this challenge with excellence and professionalism. They have done a great job of communicating teacher changes with the parents as soon as they occur, and seem to be working diligently to maintain high standards in the classrooms as teacher transitions are made. I cannot over emphasize how valuable the level of communication has been on all levels. The leadership even takes the time to send pictures on occasion of my child doing various activities during the day. It's those little things that go a long way! A
Overall we love TLE! My daughter smiles every day when we drop her off. She loves her teachers, and TLE friends. She hesitates to leave every day. She learning and growing by leaps and bounds. The center is very reasonably priced for all they offer, especially in comparison to other children's learning centers in the Northern
03/27/2013
Both of my kids (daughter - 4.5 years old and son - 1.5 years old) attend the Learning Experience (TLE) in Chantilly, VA. It is a wonderful school/daycare center, which has caring and experienced teachers, a very interesting academic curriculum, a safe and clean facility with amazing inside play areas and a good outside playground. The center offers a lot of fun activities. As an example, during this month kids enjoyed a visit from a local farmer, a fun bus, and an egg hunt.

Ms. Jennifer, the owner, is a hands-on manager, who knows every child at her center and helps cater to child's individual needs on a daily basis. She is a very kind, friendly person, who loves kids. And of course, kids love her back!

Ms. Jackie, the director, is an experienced child-care professional with a passion for early childhood education. She loves working with kids and very responsive to any parental feedback.

Overall, we are very satisfied with this center. It offers the best price/quality ratio in our area.
03/27/2013
I have toured all of the centers within a 10-15 mile radius of this center, except in-home care and one place that never wrote or called me back for a tour. We pulled our almost two-year old child from another chain center because we felt their primary goal was to babysit--which we had many issues with.

Like many other reviewers, I am very pleased with TLE in Chantilly. I feel like my child's primary purpose there is to learn and be nurtured, not just to be fed and babysat. They have a great curriculum and lunch/snack program that are supported by a national company. My child has art every day as well as outside or "gym" time that are both very appreciative. Their Make Believe Boulevard area is a real treat. All of the staff have been great with my child. Since they are relatively new, the number of children is still small. However, the owners are always very present and work well with the director. They are very communicative and take the time to send photos of special activities. Even though we stay within the regular hours, I never feel pressured if I get stuck in traffic or scowled at if my child is the last one there. It is not easy to be a full-time mom in this area and commute in this traffic, but I feel very supported by the staff at TLE and know my child is well-cared for when I cannot be with him. 03/26/2013
The Learning experience in Chantilly really offers wonderful child care. I have my 14 month old daughter there. My daugther is there from 3 months in the infant room.The teachers at The Learnign Experience are nurturing, loving, and staff turnover is minimal. My daughter loved all of the teachers. The director, Ms.Jennifer is absolutely wonderful. She knows each one of the children and their families and is really hands on. They offer innumerous fun activities for the children. It is a safe, nurturing environment, where children learn, develop and have lots of fun. 03/26/2013
The Learning Experience School at Chantilly, VA provides a healthy learning environment where each child is treated with respect and is given all the attention they need. We have toured most day cares in the area, before choosing this one, because it was obvious the owners/operators have created an environment where teachers are passionate about what they do and the kids love it. Especially My Daughter is only 14 months and whenever she goes to TLE(The Learning Experience) she just loves it and she is been friends with every teacher and I just simply loves it the way the teachers treating and the kids room are very very clean and smells very very good. She is always very happy and active even after coming home from the day care. It is just more than the day care they teach too.
03/26/2013
The Learning Experience Chantilly location is wonderful. It's clean, safe and organized. The staff is warm and competent. Our child is barely six months old and we feel she is well cared for there. It's a great place for children! 03/21/2013
The Learning Experience in Chantilly has been by far the best child care center I have seen. My 4 year old son has not yet gone to a school were they focus deeply into education and have a great time. In just 1 month he was able to read! The school is very neat, and the teachers are very nice. So in general I would recommend taking your child to this excellent school! 03/20/2013
Our daughter attends TLE Chantilly. She just moved to toddler class. She was in the infant class when the facility opened in October 2012. This is a new facility, very clean. The student to teacher ratio is low. The teachers at infant class encouraged her to talk and walk. The teachers are experienced and very affectionate. They have lots of activities for the kids and the teachers support the children to be independent in the current class. My daughter attended another school before this and I think she is thriving here.
03/14/2013
We tried two other day care centers for our four year old son before falling in love with The Learning Experience. He is actually learning!! We started six weeks ago and my son is reading and writing. He truly enjoys his time spent and does not want to leave.The teachers and care givers go above and beyond the required duties.
Join free to contact this business
The email address on your Facebook account does not match your Care.com account. Please log in with your Care.com credentials and link the accounts in the 'My Profile & Settings' page.
or
Join free today
Sign up now! It only takes a few minutes.
What services do you offer?
Last, but not least...
Fill in the blanks to create your account.
Thanks—you're almost there.
Create your login below.
Care.com is the world's largest online destination for care. We connect families with great caregivers and caring companies to help you be there for the ones you love.
Care.com does not employ, recommend or endorse any care provider or care seeker nor is it responsible for the conduct of any care provider or care seeker. Care.com provides information and tools to help care seekers and care providers connect and make informed decisions. However, each individual is solely responsible for selecting an appropriate care provider or care seeker for themselves or their families and for complying with all applicable laws in connection with any employment relationship they establish. Care.com does not provide medical advice, diagnosis or treatment or engage in any conduct that requires a professional license.
Care.com and "There for you" are service marks or registered service marks of Care.com, Inc.
© 2007-2021 Care.com, Inc. All rights reserved.