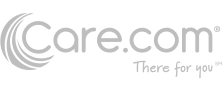 At Care.com, we realize that cost of care is a big consideration for families. That's why we are offering an estimate which is based on an average of known rates charged by similar businesses in the area. For actual rates, contact the business directly.
Details and information displayed here were provided by this business and may not reflect its current status. We strongly encourage you to perform your own research when selecting a care provider.
Hello! Welcome to my friendly, licensed family child care, located in Tierrasanta (92124), San Diego, CA, since 2003.
My name is Silvia Huls and my goal is more than just to provide your children essential care and education, but an environment that is inspiring, encouraging, secure, and adaptive to their needs.
My work experience, knowledge and skills are:
*B.A. in Psychology/Behavioral Sciences.
*Over 20 years of experience owning/working in a family child care center.
*Few years of experience working with children in a Preschool environment.
* Bilingual English/Portuguese.
* Flexible and adjustable to meet the requirements of the children and parents.
* Attend to the personal cleanliness of every child in care.
* Uphold a secure surroundings based on security standards set by the program.
* Applied daily structured routine, to avoid stress or anxiety improving focus, organization, and productivity.
* Skilled in dealing with upset children.
* Able to predict and prevent problems.
* Able to provide fair but solid control.
* Expert in communicating efficiently with the children and their parents.
* Mature, patient, tolerant and understanding.
* Safe and health environment/Covid-19

I will do my best to adjust my schedule, to accommodate yours.

Looking forward to hearing from you!
LICENSING INFORMATION
State license status: Licensed
(Care.com verified on 10/29/2022)
This business has satisfied California's requirements to be licensed.
For the most up-to-date status and inspection reports, please view this provider's profile on California's licensing website.
Licensing requirements typically include:
Complying with safety and health inspections
Achieving the required levels of educational training
Maintaining a minimum caregiver-to-child ratio
Other state-defined requirements
Hours
| | |
| --- | --- |
| Monday : | 5:30AM - 5:30PM |
| Tuesday : | 5:30AM - 5:30PM |
| Wednesday : | 5:30AM - 5:30PM |
| Thursday : | 5:30AM - 5:30PM |
| Friday : | 5:30AM - 5:30PM |
| Saturday : | Closed |
| Sunday : | Closed |
Cost & Availability
| Class Type | Rate | Rate Type | Availability * |
| --- | --- | --- | --- |
| Preschool | $ 350 | per week | 1 |
| Toddler | $ 350 | per week | 1 |
| Infant | $ 350 | per week | 0 |
*availability last updated on 11/22/2022 07/11/2022
My daughter, Indi, has been going to Silvia's home for a year and I could not be more grateful for her. She provides a positive, fun, educational, clean, safe space for the kids and is so compassionate and caring. It is not easy entrusting someone with your child but we felt at ease with Silvia since day one. She has become such an important part of our lives and has been instrumental in my daughter's growth and development. We love Silvia like family and are so sad that it's time to move on but she will always hold a special place in our hearts. I ugly-cried the first day I dropped my daughter off at daycare and now I'll be ugly crying on our last day saying goodbye. Silvia, thank you for all that you do!
09/27/2021
We have been going to Ms. Silvia for more than two years. We were really lucky at the beginning to even get a spot because how popular she is in Tierrasanta area. She helped us so much in the past two years, from potty training to offering a hand during Covid season. My daughter Grace loves her so much. Everyday she would come home and tell me what she did and what she ate at Ms. Silvia. All the kids at daycare get along with each other really well.
My husband especially enjoys the level of cleanness in this daycare. During the pandemic, we didn't have to worry about kids getting sick since we know how much Ms. Silvia keeps the house tidy and clean. We just recently moved to Chula Vista, so we have to say goodbye to Ms. Silvia. I don't even know if we can get another daycare like hers. She sure sets a high standard for daycare. 05/04/2021
We love Silvia and are so thankful that we found her! She takes great care of our son, is flexible as our daycare needs have changed, and is so nice/friendly. Our son loves going to Silvia's and is always so excited to go see her! 07/11/2020
My daughter was at Miss Silvia's from the age of 9 months until 3 1/2 when she started preschool. We originally planned to start her in preschool at age 2 1/2 (like her older brother) but decided to keep her at Miss Silvia's an extra year because we loved Silvia and her program so much. Our daughter adjusted to daycare SO fast because Miss Silvia just takes the extra time to help children feel comfortable. And her place is so clean! I always told my friends that my daughter actually came home cleaner then when she left! Sometimes, when my daughter would drop food on a "favorite shirt", Miss Silvia would wash and dry it so she could put it back on when she could have easily just had her stay in her extra clothes. For the years that we were at Miss Silvia's, she was definitely the most organized and responsible member of our family!
01/07/2020
Our daughter just started preschool after being in Silvia's care for about 2 years. Before finding Silvia, I remember how nervous at the thought of leaving my daughter in someone else's care after 1 year of being a full time mom and being her whole world. I couldn't have imagined a better "second mom". Silvia is very professional and organized, has a wonderful, kind and humorous personality and is psychologically savvy (has a great understanding of these little kids' minds). Sad to say goodbye but my daughter started preschool with great confidence thanks to Silvia's good care, no doubt. We will all miss her. 01/04/2020
My husband and I are so happy to have found Mrs Silvia, she's very friendly and understanding and he loves going to her daycare.
As a first time mom I was nervous to send my son to daycare, but Mrs Silvia put my mind at easy every time I would drop him off. I have complete peace of mind everyday he is there.
She does art projects, time outside, and also teaches letter, number and things that will make the transition to preschool or kindergarten less traumatic.
I have recommended Mrs Silvia to friends and will continue to do so. 12/14/2019
Silvia was wonderful! Our son loved going to daycare. We live close by so we were able to walk to the daycare and he would literally run in the morning to get to there! He learned so much being there. Thank you for taking care of our little one. 10/27/2019
We were very fortunate to find Silvia and have her take care of our 2 daughters for multiple years. Both started at the age of 4 months and she took care of them as if they were her own. We were always welcomed lovingly by Silvia in the morning, and they were clean and happy when we picked them up at the end of the day. Silvia is incredibly reliable, supportive, and helpful. We were sad when we moved on as she felt like part of our family. We highly recommend her day care. 09/12/2019
Silvia took care of our little Belgian/Mexican girl during one year. She started there at 17 months of age. We are super satisfied with the service provided. Additionally to the extraordinary human and care service, Silvia is also a very responsible regarding administrative, health and safety regulations of her daycare. Our little monster learned so much during her year with Silvia. 07/12/2019
Ms. Silvia is absolutely wonderful and we miss her after she's been a part of our family for the last two years. Our daughter started there when she was 1, and Silvia was a vital part of her growing into the sweet little girl she is today. Silvia is loving, extremely clean and organized, flexible when needed and also very structured, and taught our daughter so much- amazing manners, counting, ABCs, how to play well with others, patience, etc. We are SO grateful to Silvia for the wonderful care she provided. When I get pregnant with #2, I'll be letting Silvia know immediately so that I can make sure I have a spot for the next one. Finding childcare is a very stressful process and I saw a lot of disturbing places; I was so relieved to find a place like Silvia's. I can't recommend her enough!! 02/13/2019
Ms. Silvia is awesome! Our son was there from 2-4 yrs old and she was the perfect for our family. Now our daughter is taken care of by her also and we are so grateful for that. Silvia is understanding, knowledgeable, and will really work with a family to give a child the best experience possible. We feel blessed to have found her and really believe that her home child care exceeds what has been done for our at large childcare centers. She knows the children well and is able to give them the attention and consistency young children need. Thanks Ms. Silvia! 07/23/2018
We found Silvia on Care.com at a last minute changed and thank God we did. Silvia has helped raised our son during the weekdays since he was 2 1/2 months old up until 3 years old when we just transitioned him into Preschool. She has been a lifesaver and has taken our son in as if he was hers. She runs a very clean, welcoming, calm environment and has every child's best interests at heart. I highly recommend Silvia and trust her 100%! Thank you so much for helping us over the years and for all your love and compassion. We will all miss you!
Seanna, Matt, and Cru
12/02/2017
I couldn't be more happier with Mrs. Silvia. She has truly been a blessing to my family and she genuinely cares for each child that is in her care. My daughter has truly loved each day with her, any medical needs my child has I know Mrs. Silvia is on top of. I call her the baby whisper because she has a way with calming my daughter down and getting her to comply. I hate that I'm moving and can't take her with me. Home has is clean and organized, kids do activities and special projects on the holidays. She great communicating and if a spot opens up for your kiddo just know that they will be in good hands. 09/20/2017
My son started going to Silvia when he was three months old until he started preschool a last week at 3 1/2. Silvia's daycare is extremely professionally run, and I really appreciated the structured, nurturing environment that she provided on a daily basis. Ms. Silvia (as we like to call her) not only attended to the basic needs of my son, but she also provided intellectual stimulation in a fun, creative setting. I highly recommend Ms. Silvia for anyone looking for a safe and reliable daycare for their child. We are so fortunate that Ms. Silvia is in our neighborhood so that my son can continue to have his relationship with her. Bonus, we now have a trusted caregiver for babysitting services now that he has moved on to his big-boy school. 09/13/2017
My daughter went to Silvia full time from the time she was about 3 months to 3 1/2 years old and ready to transition to preschool. Silvia was just wonderful. She's reliable and consistent and provides a loving and nurturing environment. She's very easy to communicate with during the day. Her rates are very affordable compared to a day care center, too. All this, right up the street, was all that I could ask for. We'll miss Silvia a lot! 06/12/2017
I was referred by family to Silvia's childcare, and was relieved to get a spot for my daughter Jasmine! Immediately upon meeting Silvia and receiving our paperwork, I could really see those 10+ years of experience shining through every element of her childcare.

Every protocol from paperwork, to payment, to drop off and pick up, is efficiently designed to make things as smooth as possible for parent and child. Our files were neatly placed into a laminated folder. Our checks predated and collected ahead of time for convenience. Jasmine's personal belongings like spare clothes, blanket, diapers and wipes were stored at Silvia's as opposed to being lugged to and from her childcare everyday. I cannot stress how much these things made a difference.

In my previous experience, drop off and pick up from childcare had the potential to turn into a time-suck. For someone on their way to work, this can become stressful and inconvenient. Instead of a zoo of children being checked in at the same time, we had our own personal time slot that made Jasmine's transition in and out of care extremely fast and easy. I appreciated that Silvia valued a consistent schedule because I know how much structure and consistency matter in child development, and what a difference saving a few minutes can make in the morning!

If you're anything like me, you start missing your kid as soon as you drop them off. You go through your day wondering "how is she doing?" "what is she eating?" "did she nap well?" "Is she getting along with the other kids?" Silvia established a very open line of communication via text, and I always felt comfortable when checking in throughout the day. She would even send pictures to me, and I always knew Jasmine was having a great time. She would always reassure me how Jasmine was adjusting to the other kids, and it was so cute to hear how much she was "a part of the group." She was so thoughtful to even celebrate Jasmine's 2nd birthday/ farewell party, and sent lots of pictures!

Jasmine is now enrolled in preschool, and we were genuinely sad to leave Silvia's and so grateful for her time there! Her place is more like a 2nd home and less like a childcare. You would be hard pressed to find a provider that even comes close to Silvia's high standard of care, nurturing demeanor, and affordable rate. She is an absolute pro running a very tight ship. A+++ 04/05/2017
I cannot say enough good things about Silvia. As a parent I first searched for a daycare when my little girl turned one years of age. My immediate concern was safety and trust. After viewing many daycares I was convinced I was not going back to work because of what I found. But once I found Silvia's Daycare and begged her to have an opening essentially...LOL... I finally found someone that gave me the secure feeling that my child would be well taken care of and safe!! I nursed my child for 14 months so she was very attached to me and I was concerned that she would have trouble with me leaving her with a new person she had never met. But to my extreme surprise my little one was totally calm with Silvia and bonded so quickly. It took about one week for her to acclimate to daycare, which was fantastic! I received daily updates and my child was very happy!
That being said, the only reason we are taking her out of daycare is that we just bought a new home in Lakeside and my daily commute up the 15 fwy and to downtown to work would just be to much.
Also, we are pregnant again and Silvia is the only person I think I can trust with my little ones, so that being said I may make her move to Lakeside with me!!
01/24/2017
We've been with Silvia for the last two years, since my daughter was 1, and if I had my way, the next 15!

We were having such a stressful time trying to find 5-day, 8-hr childcare, and my coworker (whose son was & still attends) told me to see Silvia.

Thankfully, there was an opening! It was a rough transition for my little one, but Silvia was always patient and understanding. Pretty soon, the crying stopped and the smiles started.

Silvia has become not only the person I trust with my child, but also a friend. She's understanding and patient, this time in reference to me!

Her natural skill in cleanliness, time-management, routine and structure are something to be admired.

Another point, which I think hits home for a lot of people, is affordable cost. When we first started looking, I was terrified we wouldn't be able to afford the type of childcare I wanted for my daughter (my standards were very high). Silvia's daycare gave us the opportunity to have that high-level care, without leaving us stumbling financially.

My daughter has thrived from this experience. And now, as we move towards preschool, she's taking the confidence, social-building and group experience of Silvia's with her.

I would give 10 stars if I could. We'll be sad to leave, when the time comes. 10/12/2016
We were blessed with our 2nd child in early October. Being two hard working individuals with demanding careers, we were faced with the dilemma of who to trust as our child care provider. Having little to no family in the area made things that much harder. After searching long and hard, when we thought there was no hope, we had a friend of a friend refer us to Silvia! That's when we found a little slice of heaven right in our own backyard. It is one thing to trust someone with your child. It is another thing to trust someone with a child who is too young to speak or fend for themselves. Being relatively new parents again, Sylvia assured us that there was nothing to worry about suggested that we meet to touch basis with one another as well as have a small Q & A session. Upon arriving, we were welcomed with open arms and brought our daughter in as well to see if the two would get along. My daughter typically is only fond of us (her parents) and her older sister (13 years old). She took to Sylvia immediately and fell in love with her. (She even took a nap in Silvia's arm while discussing the care at 2 months old) Upon this gesture, coupled with the cleanliness of the facility, up-to-date record keeping (including surprise audits), and a house that a child would fall in love with, we opted to select Sylvia as our child care provider. We couldn't have made a better choice. When we drop off our daughter, she is excited upon arrival. When we pick her up, at times she doesn't want to leave. Our daughter is always clean and groomed. She has warmed up to the children present at this care facility. We like the fact that there are a limited amount of children here, which gives Sylvia the chance to interact with each child on an individual basis. The price can't be beat for the quality of service that is provided. I don't know where we would be right now if it wasn't for Sylvia, she is such a blessing to our family and we couldn't be happier with her.

Age now 4 and we are dreading the day she starts preschool. She loves Sil so much , we love her! 11/03/2015
Silvia is simply amazing.

I came to Silvia when I was looking for a daycare to replace the daycare that I thought was going to take care of my daughter.

See....my 3 month old girl was a really hard baby, lots or crying and fussing. The first daycare said they could not handle her. So I went on Care.com and found Silvia.

After interviewing multiple in home daycares I knew that Silvia's daycare would be the right place for us.

Silvia knew how to take care of my sassy little daughter and was so calm and patient with her. Silvia would address any concerns she had with me right away. I loved her open communication with me about her care.

As for cleanliness, Silvia has a very tidy home and likes to make sure that the kids go home clean. Which to me and my family it was very important.

I really appreciate everything that Silvia did for me and my family.

We moved our daughter to go to preschool with her older sibling. But if we have a third child I will definitely be calling Silvia to take care of her.

Thank you Silvia!!!!
11/13/2014
I'm going to write an extensive review that hopefully you can relate to. When I began looking for a daycare provider, I was late in the game and Yelp was not useful and just downright terrifying. For a first time mom hearing stories of abusive daycare providers, unclean working conditions, heavy employee turnaround, it would keep me up at night and I knew I couldn't leave my baby in the hands of people I didn't trust. I stumbled upon Silvia Huls' daycare on Care.com after reviewing tons of potential caregivers I gave Silvia a call. Finding Silvia was a Godsend, truly.

Ava had just turned one when she began going to Silvia's. We interviewed with Silvia one evening and as I sat on her floor I saw how my daughter's face lit up when she saw all the toys and games Silvia had set up for the kids to enjoy. Ava instantly took to Silvia, we all did actually, and if I could have signed the contract and give it back to her right then I would have. Silvia insisted that we take it home and talk about it. There wasn't much to discuss, and we knew there weren't many spots available, so we signed and returned the contract within 24 hours.

The house is a toddler's dream and you can feel the love Silvia has for the children as she's created a safe haven for learning, stimulation and fun. I was concerned at first because Silvia has the kind of license that allows her to watch more children than the typical caregiver. I laugh now at the type of concerns I had. Silvia is a machine and she knows her business, what she can handle and what she can't. She's been upfront with us about how she runs her operation and honestly, she's got it down. So if you want your child or children to stay at Silvias be mindful of her routine and understand that her policies are in place because she's gone through enough parents and our sometimes crazy demands and requests to know what works and what doesn't.

Every time I came to pick up Ava, all the children were happy and waving at me, saying goodbye to each other and completely ZEN! I mean seriously if you can picture a daycare of babies and toddlers and they are all smiling and sweet with each other -- that is Silvia's house. I've never once heard a child cry or tantrum, ever. I've asked Silvia what her trick is and she simply says, "I just love them." I wish parenting was that easy!

If you leave your child with Silvia know that they are in the best hands and you can go to work or do whatever you need to do and there is absolutely nothing for you to worry about. Ava to this day has never come back to me with a scratch, bruise, bite...nothing. In fact she comes home cleaner and in better spirits than when I left her. Ava is bright, extremely articulate and independent and social butterfly which I credit much to Silvia.

Ava is now enrolled in preschool and although I'm excited for this new chapter in her life, I wish I could bring Silvia with us. We all are going to miss her.

Thank you Silvia for taking such amazing care of my daughter like if she was your own. You came into our lives at such a scary unfamiliar time and created a genuinely amazing experience for all of us. Thank you. 09/30/2013
I first took my son to Silvia's daycare when he was 2 month old. Upon first meeting Silvia, I loved how warm and welcoming she and her center were. Like most moms leaving their children for the first time, I was a little nervous wondering how he would take etc etc. But those nerves were quickly settled after seeing how well he was doing and just the general calming vibe at Silvia's day care. We moved out of Tierrasanta when my son was just 2 years old, but I continued to make the drive to Tierrasanta because it was worth the piece of mind. We left Silvia's child care only because we moved away to Texas when my son was 4 years old. I recently had to travel to San Diego for business and had to take my 7 week old with me. I called up Silvia asking if she had space for drop in care - and she was (THANKFULLY) able to accommodate. It was so nice to send my new one to Silvia's knowing I had NOTHING to worry about. She is an amazing lady and my husband and I always talk about how we wish we could bring her with us to Texas! Her daycare is always exceptionally clean (I really don't know how she does it - my house always seems to be a wreck) and the children all so calm! If you are looking for a warm, loving caregiver for your children - you can't go wrong using Silvia's Family Child Care! 08/29/2013
Best daycare provider hands down! I wish we could take her with us to every new duty station! I find myself comparing other daycare providers to her even after 4 years of not living in CA! Silvia is an amazing, loving, and patient caregiver! I miss her! 07/30/2013
My son was in Silvia's care for almost a year. My husband is in the military and I knew virtually no one in Calufornia. Silvia was a wonderful caregiver for my son and our entire family. I would trust her with all my children. My son was in her care at 6 weeks old. He came home clean and happy everyday! My son has not been in her care for 5 years (due to job transfer) and Silvia still keeps in touch. I absolutely love Silvia,there is no better caregiver. 07/24/2013
My 3 year old has been with Silvia since he was 4 months old. He was so tough on his first sitter that I was nervous about putting him in another child care situation. Silvia was so patient and loving with him even when he was fussy. She soon won him over and even got him on a routine! He is always happy to go to Silvia's and always happy, clean and totally content when I pick him up. As a military family, I often single parent and knowing that I don't have to worry about my little boy all day while he is with Silvia is a blessing and a gift! All of the kids get along and interact well under her loving guidance and it's clear that they all adore her. We still have more time with Silvia before my kiddo goes off to school but it will be a sad day when he does. I highly recommend Silvia and would send any of my family members to her in a heartbeat! 07/22/2013
Silvia has cared for my two boys for the last 1.5 years. At first I was nervous about switching from a center to "in home" day care, but now we are moving and I am nervous about switching back! Silvia's home is perfect: super organized, a big space dedicated specifically to the kids, and very safe. She has rooms with cribs for napping little ones, but she also has a variety of places for little babies in the main day care area. And then there is Silvia herself. She is ALWAYS bright and cheery when the kids show up in the morning, and she is very loving with all of them. Both my boys adore her. All of the kids get along well, and I love that my boys get to interact with children who are all different ages. She started taking care of my baby at only 7 weeks old, and she was so happy to have him. I am still not sure how she manages to keep my little rascals so CLEAN, but they are always both spotless and happy when I pick them up. Another thing I appreciate about Silvia is that she gave us her schedule for the whole year before we started, and stuck exactly to it. Never even a sick day (though I wouldn't hold it against her). I hate to leave, but we are in the military and moving to the east coast. I absolutely recommend Silvia for your children. 07/22/2013
She is so awesome I drove from Rancho Bernardo to Tierrasanta for three years every day so Ruthie could go to her. She is fully 100% worth driving to Tierrasanta for. She loves the kids. She keeps an incredibly clean center. It's bright and roomy and the kids have a great time there. Our whole family misses her but kids do get older. I can not say enough positive things about her and recommend her to everyone.
Join free to contact this business
The email address on your Facebook account does not match your Care.com account. Please log in with your Care.com credentials and link the accounts in the 'My Profile & Settings' page.
or
Join free today
Sign up now! It only takes a few minutes.
What services do you offer?
Last, but not least...
Fill in the blanks to create your account.
Thanks—you're almost there.
Create your login below.
Care.com is the world's largest online destination for care. We connect families with great caregivers and caring companies to help you be there for the ones you love.
Care.com does not employ, recommend or endorse any care provider or care seeker nor is it responsible for the conduct of any care provider or care seeker. Care.com provides information and tools to help care seekers and care providers connect and make informed decisions. However, each individual is solely responsible for selecting an appropriate care provider or care seeker for themselves or their families and for complying with all applicable laws in connection with any employment relationship they establish. Care.com does not provide medical advice, diagnosis or treatment or engage in any conduct that requires a professional license.
Care.com and "There for you" are service marks or registered service marks of Care.com, Inc.
© 2007-2022 Care.com, Inc. All rights reserved.