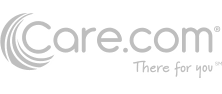 Pets R My Passion, LLC
249 Princeton Arms North, East Windsor, NJ 08512

At Care.com, we realize that cost of care is a big consideration for families. That's why we are offering an estimate which is based on an average of known rates charged by similar businesses in the area. For actual rates, contact the business directly.
Hi. My name is Pat. Please consider Pets R My Passion LLC, to care for a valued member of your family. This is my full-time job, my second career and I am a pet-care professional. I maintain insurance through Pet Sitters. This is important for you to look for when choosing a sitter as it covers damage to property in my care, custody and control, including your pets. I have a copy of my certificate with me that I will show you when we have a Meet & Greet. The peace-of-mind it brings, is not available when a neighbor, family member or your neighbor's child takes care of your pet. To me, this is important, as you are giving your house key to someone and entrusting him or her with the care of your pet. References are available when requested.
During your busy workweek, your dog needs some extra exercise. A brisk walk, fresh air or a play session can break the monotony of the day. Less boredom and more exercise, equals decreased potential for destructive behavior such as chewing, excessive barking or 'youthful bladders.'
Some drawbacks of putting your pet in daycare, may be that they are exposed to varying degrees of health, temperament and social limitations. At home, they are safe and less stressed because their home routine and diet are maintained.
When I visit your pet, I'll take care of all of your pet's needs; playtime, a walk, food and fresh water, and of course - a treat! I was raised with a variety of pets! I have worked with dogs, cats, birds, fish, small mammals and reptiles. The most important experience I have is insulin injections and administering other medications. Please look at my references and profile on Care.com. I'm very proud of the service I provide.
Half hour dog walks are $18. An hour is $30. Please call me with any questions you may have. If you have already chosen a professional sitter, I'm happy for both of you. Please keep my information in the case of an emergency.

Dog*tech Certified Dog Walker & Business Code of Ethics Pledge 2013
American Red Cross Pet First Aid 2014 - CPR re-certification 2016
Student of Canine Behavior & Dog Training Academy - 2013.
Credentials:
Please check directly with the business for information on licensing and credentials.
Program Details
Service Details:
Daily walking, Daily feeding, Special diets, Overnight sitting, Special care for aged pets, Special care for disabled pets, Special care for young pets, Special care for timid pets, Administration of medication, Administration of injection, First-aid, Group, Individual, Puppy
Care for:
Dogs

,

Cats

,

Birds

,

Fish

,

Reptiles/Amphibian

,

Small Mammals

,

Exotic Pets
Travel Radius(in miles):
10
| Services | Rate | Rate Type | Availability * |
| --- | --- | --- | --- |
| Dog Walking | $30 | per hour | -- |
| Overnight care in your home | $80 | per night | -- |
| Cat visits | $15 | per session | -- |
*
availability last updated on 02/22/2019
Personal Check

|

Cash

|

Credit Card
Ratings & Reviews
(60)
(60)
02/11/2019
I have two old cats (Tiger and Luci), who are 15 years old. I met Pat three years ago when I was looking for somebody to take care of my beloved felines because I travel regularly overseas. I am very happy to meet Pat because she is extremely responsible, and very kind with my cats. When I am overseas, or far away from home, I know they are receiving the best attention and care. This is a very important feeling for me. Pat sends me photos, and she adds comments about the moments with them. It is very reassuring for me coming back and to find them again very happy and comfortable. 02/02/2019
Pat has been terrific with our two cats! She has also been good with us as we were new cat owners. She has brought treats and toys that the cats might enjoy to help us learn options for our kitties. We go away often and she has been there for us on last minute situations too. The cats are very calm when we come home so we know Pat has been playing with them and taking care of them. She also takes pictures of them and sends them so we see how they are doing. Pat has also done extra things like putting bird seed out on the porch and bringing packages inside. I highly recommend Pat. Her company name is true to who she is! 01/20/2019
Pat has now taken care of my family's two cats over two different trips -- one of 10 days and one of 14. I am very impressed with the level of care and attention she has given our cats, and it was a great comfort to know they were in her care. She clearly works hard to build relationships with them and was very responsive when I got in touch with any questions. Really excellent pet care! 07/23/2018
Pat is fantastic. She has been my cat sitter for the last two years and is incredible at what she does. I know my babies and my home are in good hands when I hire Pat. And my house is cleaner than when I left it! The shy cats come out to greet her and the one that needs pills let's her pill him and acts better for Pat than for me! Pat, my babies and I will miss you and hope to find someone half as good when I move to Florida!!! 07/11/2018
Pat & her sister came to my rescue on very short notice by watching my dog during my son's funeral. The dog has separation anxiety so she couldnt be left alone. Pat's sister was kind, warm , friendly and great with the dog. I would highly recommend Pets R My Passion! 05/29/2018
Pat is just excellent in all areas you could hope for. She is caring, friendly, reliable, accommodating and all around a nice person to deal with. She has looked after our two pups for a number of months now and they both love "Auntie Pat" when she comes to visit them, take them for walks and visits to the dog park, she is genuinely interested and cares for both of our pups and does all she can to help them, even trying new leashes for our youngest. She also cared for both pups when we were on vacation for 2 weeks, it was comforting and reassuring to know they were in safe hands. 01/17/2018
When I leave my dogs and chickens wth Pat I am tuable to ethreetnjoy myself away thknowing they are in p handstand making my time away more enjoyable and relaxing. My dogs absolutely love her and that says more then wordsmiths 11/07/2017
Pat was extremely accommodating. I called her about a week before going away and she managed to squeeze my 3 dogs into her schedule for their daily walks so they could get their exercise. Pat did a very through meet and greet with the 3 boys and myself and she got to know them. The boys loved her. In fact, our Beagle mix sat down on her feet while we were sitting talking and sat up against her the whole time while she pet him. That made me feel comfortable because he usually likes to be left alone, but he instantly was drawn to her. I also explained to Pat that our Daschund, Harry does not make during walks. He only goes in the backyard, so she took the time to walk all 3, and then gave Harry his time in the backyard as well. Pat is very thorough and I went away without any worries. She sent me text messages with pictures of the boys during their walks and they always looked so happy!!! All of my neighbors that have dogs use Pat when they go away and I highly recommend her. Thank you again, Pat for taking such wonderful care of my babies!
Heather 11/01/2017
I left my cat TJ with Pat for a week while I went on vacation. He was lonely and missed me, and Pat gave him all the special attention and care that he craved. Will leave TJ with Pat again and again. Thanks Pat for taking such good care of my little boy! 06/12/2017
Although I never met Pat in person,I cannot say enough good things about her. I live in Delaware and have a friend in New Jersey who was in desperate need of having her cats put into their cages and taken to a foster home. My friend is very ill and could not manage the task. I offered to try to find somebody to help her and when looking on the Internet I came across Pets R My Passion, LLC.I spoke to Pat and told her my friend's situation. She was extremely sympathetic and more than willing to help her. Today she went to my friend's home and in a very compassionate and patient way she removed both cats and placed them in cat carriers, so they could be transported comfortably to a new home. She took the time to remove a large litter box, so my friend would not have to worry about that situation. She also took the time to ask my friend how she was feeling. My friend and I could not have been happier with her service and commend her for the wonderful dedication she has to her job and animals. She is truly one of a kind. We would not hesitate to use her again. 05/12/2017
Our golden retriever, Jordan, can be a challenge and after moving to the area we worried that we would never have peace of mind leaving him with someone. With Pat we don't have to worry anymore.

Pat is extremely professional and experienced. She is friendly, easily reachable and takes our concerns seriously. As a freelancer, my schedule is erratic and Pat has always made an effort to accommodate. Above all, I can't say enough about the high quality care that Pat gives Jordan. She truly gets to know your pet and treats them like her own. Pets really are Pat's passion and it shows.

Pat has exceeded our expectations and I recommend her with the highest confidence.

Pat has not only made our lives easier, but has made our lives better! 04/13/2017
Pat took good care of my cat while I was away. He was well fed and looked pretty happy. Everything was done very professionally and I had no worries of leaving my cat home 03/27/2017
Pat responded to our request on Care.com to house-sit our cat almost immediately. She is very professional, organized and very accommodating. Communicating with Pat is efficient and I appreciate it very much. From the moment I met Pat I felt very comfortable working with her and entrusting our Sammy (attention-loving and very energetic Russian Blue) into her care. I'd recommend Pat to anyone. 12/12/2016
I am new to the area and Pat was the first sitter I have used in this location. She was wonderful with my 4 cats. One of them is diabetic and needed medication and special TLC which Pat gave her in abundance. I ended up being out of town for 2 weeks instead of the initial one week and Pat just took care of everything. When I came home, my place was immaculate. Pat is everything you could ask for in a pet sitter. 08/23/2016
We were very pleased with Pat's care of our dog and cat. She stayed at our house and gave them all the love and attention we would have. When it rained too much for long walks, she took our dog to Petco and let her sniff around before buying each critter a toy. Now my cat, who has renal failure and mostly sleeps all the time gets up and plays with that toy several times a day. She ignores her basket full of other toys. We even had a surpise visitor frog that she dispatched back outside.with tenderness. We had interviewed quite a few other people and didn't feel comfortable trusting our cat and dog -- and home -- with them. But Pat's price was more reasonable and she was MUCH more responsible than the others would have been. 04/19/2016
Pat was amazing with our Weimaraner. She watched him when he was up there in age (13 years old), while we were on vacation in Hawaii for two weeks; the longest we had been away from him. We were looking for someone who would be sensitive to his aging needs and provide him the attention we would. Pat delivered on both; she played games with him to keep his spirits up and kept us up to date on how he was doing.

She genuinely cares for the animals, which you can see from the first time she meets them. Based on that first meeting we knew Zim would be in good hands.

Unfortunately, we had to put Zim down this winter and reached out to Pat so she could see him. She agreed right away to see him and even after many months - you could see the connection they shared. She even gave our daughters a sweet story to remember him by.

To find someone that has that much compassion for both your pet and your family is wonderful. I would highly recommend Pat! 02/08/2016
Pat is a caring and thoughtful person who clearly loves pets. My Tristan and Fudd are given the royal treatment. She sends updates via text and even a few pics which is appreciated. She was instrumental in helping me find a shelter for a feral cat I caught in my back yard. Truly an above and beyond care provider. Thanks Pat. 02/07/2016
Pat is AMAZING. With my golden retriever. She is incredibly professional and so reliable. My dog gets bad storm anxiety, and Pat texts me when she knows bad weather is coming / knows exactly how to help her. She is respectful, kind, and most importantly my girl LOVES her which is all I could ask for! I would recommend her to every friend I have.
12/10/2015
Pat has been consistently sweet, gentle and caring, and was willing to go out of her way to figure out ways to coax our scaredy-cat, Sophie out of hiding so she could give her medicine without traumatizing her. Despite a misunderstanding with Sophie's medication, Pat was willing to accept responsibility for her part in the mistake, and was truly remorseful and willing to pay for the error. Despite the mistake, we trust her and respect her work and will certainly use her services again, as we know mistakes happen and she was honest with us right from the start. We can certainly trust that she will continue to be honest with us and caring towards our kitties. 11/16/2015
Pat has been terrific. I was lucky to have meet her at the West Windsor dog park. I was just introducing my 3 year old Mini Eskimo (22lbs) with a 6 month old,70 lb Sheppard mix rescue. I was very nervous that the new dog would hurt my little Esky. Thanks to Pat they are now getting along very nicely. Pat has noticed medical issues such as conjunctivitis and worms that I had missed. She feeds the dogs and brings her dog over to play. Thanks Pat!! 11/07/2015
We can't say enough positives about Pat. In her "former life" our little Shayna was a puppy mill breeder for almost 4 years and is afraid of her own shadow, let alone other people....but she loves Pat. From the moment we met Pat, we felt at ease. She answered all of our questions and spent time getting to know Shayna. Pat has watched Shayna for us several times so far (ranging from a single meal to a 10 day vacation) and we already have her booked for 2 more vacations. Shayna readily runs to Pat to cuddle and loves going out for walks with her. She eats her meals when Pat is there without any question (which was an issue with a previous dog sitter). We recommend Pat without reservation. 08/16/2015
I was very happy with Pat's services. 08/04/2015
Pat is wonderful! She took incredible care of our five-year old Norwich Terrier for many months - walking him several times a week and even coming to take care of him when we were out of town. She is dependable, flexible and most importantly so loving towards the pets she cares for. I HIGHLY recommend her to anyone who needs care for their pet. 06/30/2015
Pets R My Passion has been wonderful for our dogs, not to mention our peace of mind. Before Pat, we had been "unlucky" with our choices for pet care, in part because we had 3 dogs, each with their own unique personalities and needs. The dogs would get rambunctious and nervous when they sensed that we were going on a trip. However, in the almost year that Pat has been with them we have noticed that they have gradually been less nervous and lately seem almost excited when they sense we're leaving...which hurts our feelings to no end :-). Pat has been great...making her time in her schedule for our plans and always leaving things in fine order...especially our "Boys".
05/30/2015
I have never been so happy with any pet sitting service and have recommended Pets R My Passion to all my friends. It says it all in the title "Passion". I have been traveling pretty consistently over the last nine months and Pets R My Passion, have been there throughout. This service takes the best care of all my animals and the service is very flexible with dates and times and will give me regular updates while I'm away in regards to any feeding changes, funny happenings, sending pictures or even just to check in, which I know is all for me so I don't feel so far away. We as pet owners know how important our furry families are to us and Pets R My Passion goes over and beyond any service I have ever used. If your looking for the best then you have found the best.
05/14/2015
Pat, from "Pets R My Passion" has been walking my dogs (Lainey, a one-year old Golden Retriever, and Piper, a six-year old Yorkshire Terrier) five days a week since we moved to the area in August.
To my knowledge, Pat has not missed a single day! She is phenomenal with my dogs and I come home to them happy each day!
Pat often sends me a text and sometimes pictures of the dogs. She lets me know how the walk/play time went and how the dogs seem to be doing. She has also informed me at times when one of the dogs has not seemed right or may have been ill.
Pat is very professional, dependable, and truly loves animals! I would highly recommend her to anyone looking for pet care! 05/12/2015
I cannot begin to express my gratitude to Pat for all that she has done for Emma and I. Pat will become part of your family if you are lucky enough to work with her.

She took care of and loved my dog Emma like she was her own pet. She sent updates and photos every day of the things they did together. I always felt so comfortable with emma being in Pat's care and so happy that she was having a great day with her.

When I sold my house Pat could not have been more accommodating to take Emma for play date's when prospective buyer's wanted to come through.

We have moved of the area now and we miss Pat immensely. We will not be able to replace her that's for sure. Thank you Pat and stay in touch!

Danielle B (and Emma) 12/18/2014
If you are worried about leaving your pet with a pet sitter, don't worry any more. We never thought we could leave Jake, our cherished 8 yr. old cat, with anyone after our neighbors moved to Conn. They had watched him for years. Then we met, interviewed and immediately liked Pat. She has proven to be an excellent choice and we are very comfortable having her in our home caring for Jake. She loves animals...you can tell. I feel like Jake has a new foster Mom who loves him, plays with him and takes such good care of him when we're not here, always taking that extra step. What a relief for us. So don't worry....call Pat. I promise you will feel the same way we do. In fact, I think Jake misses her. 11/02/2014
Great to have the confidence to leave our precious cats of different ages, personalities and needs with Pat. It is extremely important for us that they get the best care.
09/29/2014
We found Pets R Our Passion from Care.com when we moved to our new place. We have an old dog and need someone who can come everyday to take him out, and occasionally stay with him while we are away. I interviewed Pat and that's was it.... She is very experienced and most importantly, Pat is indeed passionate about animals of all kinds. On the first day of her visit, Pat sent me a picture of our boy and let me know everything was ok. When our dog was sick, she would text me and check on him. I can't express enough how much I appreciate this, knowing Pat cares about our dog and it is not just a "job" for her !!

Pat is also very flexible and willing to help whenever she can. In short, we are glad to have Pat as part of our family. I would NOT hesitate to recommend Pat to others!!! 09/09/2014
My girlfriend and I have used Pat's services for the past 5 months, and we have absolutely no hesitation in recommending her services to other pet-loving families.

I was skeptical to get a dog-walker in the beginning, but we contacted Pat through a referral and Pat came over for an interview to introduce herself to not only us, but our Great Dane puppy. Pat's calm demeanor and professional attitude was something that helped ease my tensions about having a dog walker for the first time.

Pat is very organized, and exceedingly trustworthy. I have no fears in allowing Pat in my home when I'm not there and to take care of my big-little guy.

Pat does an excellent job of keeping things new with our puppy. She comes for walks almost every day, she brings him to the dog park with our permission, and she helps us introduce him to new things; which any puppy owner knows is imperative.

One thing that specifically stood out to me was Pat's willingness to help our family when needed. When we first started using Pat's services, we only had one house key made. My girlfriend forgot her key, and Pat came over (we don't live in the same town) and let my girlfriend in the apartment with the key we gave her. Pat came right away, and without hesitation. It's little things like this that separate Pat from the rest. If our family was not moving out of state, we would continue to use Pat going forward.

If anyone has any questions/concerns or would like further input on Pat's services, I can be reached at jcaulfield6189@yahoo.com 09/04/2014
My wife and I have been using Pat for about 3 months now. Little back story, our dog, Marley, was a rescue from a local shelter. He was returned twice before for behavioral issues. We knew what we were getting into, and we were willing to work with Marley to overcome those negative behaviors. We had made good progress in acclimating him to our home and worked out most of negative behaviors. However, when we started using Pat, she noticed some behaviors that were still present. Specifically, he was guarding his personal crate, and would not come out, or was very reluctant to do so. Pat came over and had a face to face discussion with us on how to mitigate this behavior. We started implementing her recommendations immediately and the change was noticed by all. He has definitely become more comfortable with new people thanks to Pat's hard work & dedication to helping us with this issue.

Pat is an excellent choice and has help us become better pet parents. I feel at ease knowing that Marley is going to be well taken care of while we are out. I would highly recommend Pat. 08/11/2014
My girlfriend and I moved into the area earlier this year and got a puppy (Staffordshire Bull Terrier) a few months after that. After searching around the web, we came across the Pets R My Passion page on Care.com as well as their Facebook page. After digging deeper into reviews and services they offered, along with meeting Pat, it was a no brainer that they were the perfect fit to look after our new family member.

Since hiring Pat as our dog walker a few months back we have had zero regrets in the decision we made. She has been coming twice a day since June and takes care of our puppy (Ellie) like one of her own. From buying her new fun toys to teaching her new tricks, Pat has been great and has helped us develop/train Ellie as she grows into a mature dog.

Whenever something comes up last minute (such as night before cancellations or emergency stay at home visits), Pat has been extremely accommodating and has been more than willing to work around our schedule. This significantly eases the stress of owning a puppy when you know you have a reliable person to call whenever they are needed.

With that being said, I would recommend Pets R My Passion for anyone in the area who is looking for a dependable person to look after their dog/cat/etc. Pat has been a great help since we started and we will continue to use her services in the future. 08/01/2014
Pat has been a great help to me and my dogs. As a "dog" person my pets are very special to me and a part of our family. I would never think of putting them in a kennel from previous experiences plus they are all rescue dogs and have a hard time with separation. Pat provides a wonderful service and we are very happy and grateful to have her support and passion. The dogs are always very excited to see Pat!!! I would highly recommend Pat to anyone interested in her services. 07/26/2014
Pat has been taking care of my dog Maggie for almost a year since I adopted her as a 5 month old puppy that was rescued from Eastern Kentucky. I cannot say enough good things about the care that Pat and Vince have provided Maggie, and she could not have been in better hands. If you want the best for your pet, look no further because Pat's level of service can not be topped! 04/09/2014
Pat provide the best service!! I'm very glad that i have her to take care of my dog abby. Abby was a 4 months baby when we got her. In the beginning we don't know how to take care of a puppy and pat helped us a lot. Abby loves pat and she is very healthy! I would highly recommend pat! She is an expert. Thank you Pat!! 04/02/2014
I have been extremely happy with Pat's services for watching my dog Emma. Emma takes a little while to warm up to strangers but she immediately loved Pat. As this was Emma's first pet sitter I was a little nervous about having someone else watch her but Pat is great about sending me updates and pictures of them playing during the day. It makes me feel so much better to know Emma has had a great day and has been playing. Pat is wonderful with scheduling and always being available. I would very highly recommend her to all clients. Thank you Pat!!!!!

Danielle and Emma 12/06/2013
Pat will exceed all of your expectations when it comes to love and attention and protecting your beloved pets. She understands all of their psyches somehow! I felt perfectly comfortable with Pat from the start, and she cared for our home as well as our 4 dogs and 2 cats for 9 days and nights. You can travel without concern -- but some of your pets might want to go home with her! 11/07/2013
I found Pat in a newspaper ad. Instantly when she came to meet my dog,Mahjong, I knew she was the one. Mahjong is not friendly to strangers.

Pat had a lot of patience, Mahjong was barking and barking, but Pat sat down on the floor and she was taking the dog biscuits from her.

Pat goes out of her way, she took in all my mail, changed the clocks when we had to turn them back. She took in 20 cases of items delivered by fed ex. She is amazing and goes out of her way for us and Mahjong.

Pat is a godsend. Now we can visit our daughter and grand kids in Pa and stay over instead of coming back the same day. We were able to go on a cruise and not have to worry about Mahjong. Because of Pat I am thinking about getting a Daushound too.

I would recommend Pat any day and she deserves 10 stars
10/21/2013
We found Pat when our previous pet sitter abruptly decided to move. Pat has been an amazing find - she is great with our three dogs, reliable, and trustworthy. I would recommend Pat to anyone looking for care for their pets. I guarantee she will treat your pets as if they are her own. If I could give her more than 5 stars I would!!!!
10/20/2013
I normally ask a friend or relative to watch my cats if we go away, but I decided that I wanted a more secure caring method. So I decided to hire a care taker for my cats. After looking at a few websites I found Care.com and Pat. From the first correspondence I knew she was the right person. She came to my home before we went away and was very thorough in making sure she was aware of everything involving my cats care. For the first time we could enjoy our vacation and not worry about whether the cats were getting fed.
Pat did an amazing job. She went above and beyond our expectations. Not only did she feed them. She kept their litter pans clean and then took all the garbage out. I would highly recommend Pat to anyone who is looking for a care taker for their animal. She is kind, caring and conscientious. You couldn't do any better. 10/17/2013
I had to suddenly go home to michigan for 4-5 days to check up on the grandparents. I had heard from the kids that Pat had taken care of the neighbors dogs while they were away and I thought that maybe a pet sitter is a better option than taking them to the usual boarding place where they would be in a cage most of the day...so I got the phone number from the neighbors and gave Pat a call. Luckily she was free and able to accept....Pat was absolutely wonderful, she fed them and took them out in the back yard several times each day. And sometimes on long walks around the neighborhood. She called to tell us how they were doing. When we got home we found they were much more at ease and comfortable having been able to stay in their own home and environment. We noticed that Pat had even bought them each a chewing toy. We had forgotten to replace the ones they had recently gummed to pieces. The dogs hardly seemed to miss us. I'm so glad that Pat provides this service. It is by far the best option for the dogs!!! We will definately use her service again!!!. 10/17/2013
I am new to the plainsboro area and found Pat on this website when I needed help with my new puppy. I can't thank her enough she treats my dog as if he was her own. I go to work each day with a feeling of comfort that she will be there in the afternoon for care and compsny for my sweet Sanchez. Pat is a godsend for me 5 stars all the way!!! 07/24/2013
I was desperate for a sitter as ours cancelled last minute before our vacation. I called Pat and she was able to watch our babies while we were gone. We could not have been more pleased. From the first time I spoke with Pat I knew she would be a wonderful sitter. Our feisty male cat wouldn't come out while we were gone and Pat was very concerned and worried about him. When he did finally make an appearance, she was sure to send his pic and let us know! We will definitely use Pat again when we go on our next vacation! 07/01/2013
Pat took care of my almost 17 year old poodle, Bo, along with my daughter's 8 year old poodle overnight and the next full day. Bo is an elder pet and needs to be carried up and down stairs and also has to go out often. He takes medication several times each day as well. Pat did a great job with him and was especially compassionate about his condition. She kept me posted that things were fine and left my house in perfect order. I am so pleased to have found Pat and plan to have her (or someone from her group) stay with Bo again later this summer. She's completely trustworthy and clearly loves our animals! 06/24/2013
Pat recently took care of my dog Skip and my bird, Logan, while our family was away. She was wonderful! Skip is an older dog and takes lots of medication, Pat came to my house 3x a day to make sure he was fed, had his medication and spent some time outside.She also watered my plants and took in my mail. She also texted me pictures of Skip everyday so I could see how he was doing. I will definitely will calling upon Pat in the future to watch my pets and my house! I highly recommend her! 05/25/2013
Pat sat for our elderly cat this past spring. It was reassuring to get text messages and even a photo of Mr. Kitty longingly looking out of the window. We would highly recommend her service! 05/21/2013
I must admit, my husband and I were hesitant about having a cat sitter but Pat's top-notch service (for us and the cats) made us believers. I'm so happy I found Pat and Pets R My Passion!

From the moment I first spoke with Pat, I could tell that pets really are her passion. She takes the responsibility of caring for your animals seriously. Most importantly our young cats loved her! After a week away, we came home to calm kittens. I didn't even know that was possible! The text updates were the best. The overprotective, worry-wart mommy in me didn't want to leave our babies home...alone. Getting updates put my mind at ease so I could enjoy vacation. Our home was well cared for, the litter pans clearly well managed and everyone well fed.

But Pat takes it a step further. She didn't leave packages out front. She took the care of hiding our key perfectly. She left us a detailed note and followed up with us graciously. Pets R My Passion is a priceless service for any pet owner. I'm glad we took the leap of faith and will never go back to having my mom or neighbor just stop in while I'm away. 05/21/2013
I was hesitant to have someone I'd just met come into my home and care for my two cats but I needn't have worried. Not only did I receive texts and pictures while away, but it was easy to tell that Pat had done much more than I had requested. She far surpassed my expectations on all levels and it was clear that I wasn't missed for a minute! Both my animals were calm and content when I returned home and my home was tidy and clean. I've recommended Pat to all my friends and family in the area and I'll be glad to give her references any time in the future. I'll never hesitate to call her when I need to leave in the future. 05/21/2013
I have used pet sitters for more than 40 years and Pat is definitely near the top. My cats are "family" and she has been my "lifesaver" after a serious illness and put up with the claws and fangs routine. My cats are getting used to their new home and I will call Pat for any future needs. She is in my phone as "cat lady" and anyone needing a reference, I will be happy to provide. 05/17/2013
Pat was very good with the dogs and they loved her. Being an over protective mommy pat was great at keeping me up to date with how the dogs were doing!! 04/13/2013
We haven't used Pat for very long but have been very impressed with the care she took of our 3 birds and, amazing, our cat. In the past Queensie stayed under the bed when we've had people come over the feed her.Imagine our surprise when Pat sent us a picture of Queensie who had come out to makes friends!

It's obvious that Pat cares about animals very much and has a special way with them. We now think of her as the cat whisperer! We would recommend Pat to watch your pet(s) - and we doubt you will be disappointed.
04/10/2013
We have been using Pat for about a month now to take our dog on walks a few times a week while we are at work. She has been very responsible, reliable, trustworthy and sweet to our pup. She is a pleasure to deal with, responds quickly and is flexible when last minute changes come up. My dog seems to have a great time with her and Pat always leaves cute notes to let us know what fun they had during her visits- whether they played in the yard, or went for a long walk, or lounged in the sun outside. I would definitely recommend Pat for your dog walking or dog sitting needs- your pets will be well-cared for! 04/10/2013
Excellent! Will continue to have Pat come back! Seems caring and knowledgeable. Cats were in fine shape. She spent extra time to locate my hiding cat! 04/04/2013
It is our joy to know Pat, and to know she is there for us and our two dogs. She is reliable, kind, and loving which our pets thank her for very much! Considering one was 'under the weather' when she came, Pat adapted to the moment and truly came through with flying colors so that we could enjoy a time away from home with friends. We actually relaxed because we knew she is a caring person, and now she has proven to us she is very reliable. We highly recommend "Pets R My Passion", and Pat's care for your family members in your home. Thank you Pat so much. 04/01/2013
I was looking for a cat sitter and found Pat. I am so lucky to having her. I have 2 cats and I was traveling outside to USA. The last years when I was away my friends son was taking care of them but I wasn't comfortable. After I met with Pat my vacation was so comfortable I didn't even think what my cats doing. She is great, inform me and that made me so happy. If you have pet and needs sitter she is the right one. Now I am so comfortable I can easily made my vacation plans:) Highly recommended. 02/17/2013
Pat house sat our 2 year old dog Scout for a week while we were out
of town. She stayed overnight with her and walked her multiple times
during the day. We came home to a happy dog and a well maintained
home.
I couldn't be happier with Pat! We are planning to use her again. 02/17/2013
My son previously had Pat take care of his Coon Hound/Rotti for a long week-end and was very impressed with her professionalism and attention to detail. Recently during a family emergency Pat was called to take care of Jimmi with a few hours notice and was needed 3 X a day for 10 days. She rose to the occasion and went well beyond expectations in her care of Jimmi. Even had his nails clipped and prepared special meals for him (from her own home) when he developed a stomach problem. Even cleaned up a mess and took in the mail. I was so glad that she was there while we were both out of town, made a stressful situation easier to deal with knowing that our beloved pet was in not good but great hands. Thank you again and again Pat you are truly one of a kind.

Denise Lotito 02/16/2013
I recently visited my mom in N.Jersey (I live in L.A.) and we wanted to take an overnight trip to Virginia. My mom's usual cat sitter was unavailable at the last moment and we were going to have to cancel the trip. I was lucky enough to find Pat F. at Pets R My Passion; she came to the rescue despite the late notice. Pat came to meet my mom and I and the cat the same day that we called her; she was on time and came prepared with all licenses and bonds. Not only did she visit the cat two times a day for feeding and play, she took in the newspaper and even cleaned litter box without being asked. She was loving with the cat and the house was left clean (no dirty spoons in sink). I was happy with the service and the price and would not hesitate to use this service again. Thanks, Pat! Darlene Morgan 02/05/2013
We adopted an 11 week old puppy and needed someone ASAP before the work week began. Pat arrived at our house for a "meet and greet" with our Axl and IMMEDIATELY bonded with him. Pat provides us with a daily report of his training progress and activities which makes us feel secure knowing that Axl is being very well taken care of. Pat is reliable, responsible and very flexible as you wont be disappointed with the services provided.
Join free to contact this business
The email address on your Facebook account does not match your Care.com account. Please log in with your Care.com credentials and link the accounts in the 'My Profile & Settings' page.
Join free today
Sign up now! It only takes a few minutes.
What services do you offer?
Last, but not least...
Fill in the blanks to create your account.
Thanks—you're almost there.
Create your login below.