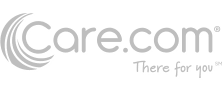 Growing Tots Childcare Provider
9136 112th St SW, Lakewood, WA 98498

At Care.com, we realize that cost of care is a big consideration for families. That's why we are offering an estimate which is based on an average of known rates charged by similar businesses in the area. For actual rates, contact the business directly.
Details and information displayed here were provided by this business and may not reflect its current status. We strongly encourage you to perform your own research when selecting a care provider.
SPECIAL OFFER
Military discount $100 off first month of care.
NEED CARE FOR HOLIDAY SHOPPING? We CAN HELP!!!
2 Infant slots available Today!!!
3 Military slots available NOW!!!
Evening care available from 3:30 PM to midnight.
* Infant Slots Available *
* Toddler Slots Available*
* Night Care Available *
* DSHS Accepted*
* We are Available for ALL Military Hours.
* Holiday Drop in Available.

Mission Statement:
To provide a safe, loving environment where children can grow and develop to their full potential, to work with parents, and to provide an environment where children can develop self-respect and positive self-image as well as offer a healthy social, emotional and rich curriculum.

Philosophy:
At Growing Tots Family Childcare, I strongly believe that it is through play that children learn best. I feel it is my role to provide quality, interesting and stimulating material and equipment to facilitate this play. I offer materials that meet a range of developmental levels. This creates an environment for each child to grow and learn at his or her own rate, because each child is different and therefore grows and learns in his or her own unique way.

Regular Hours of operation: 5:00 a.m. to 12:00 a.m., Monday - Friday.

Additional Service Available.
*Night Care available upon request.
*We are open Monday - Friday.

Advantages of my program:
*Low Ratio.
*Personalized care.
*Speaks Spanish.
*Large fenced yard.
*Potty training.
*Age appropriate curriculum.
*USDA Meals and snack provided.
*DSHS & Childcare of America Accepted.
*Minutes from Fort Lewis/McChord AFB.
*C.P.R. and First Aid Certified.
* Food Handlers card.
*Associate Degree in ECE.
LICENSING INFORMATION
State license status: Open
(Care.com verified on 4/24/2022)
This business has satisfied Washington's requirements to be licensed.
For the most up-to-date status and inspection reports, please view this provider's profile on Washington's licensing website.
Licensing requirements typically include:
Complying with safety and health inspections
Achieving the required levels of educational training
Maintaining a minimum caregiver-to-child ratio
Other state-defined requirements
Hours
| | |
| --- | --- |
| Monday : | 5:00AM - 12:00AM |
| Tuesday : | 5:00AM - 12:00AM |
| Wednesday : | 5:00AM - 12:00AM |
| Thursday : | 5:00AM - 12:00AM |
| Friday : | 5:00AM - 12:00AM |
| Saturday : | Closed |
| Sunday : | Closed |
Program Details
Type
Philosophy
Developmental (Play-Based)
Outdoor/Nature
Languages
Teacher/Student Ratio:
1:4
Cost & Availability
| Class Type | Rate | Rate Type | Availability * |
| --- | --- | --- | --- |
| Toddler | $ 0 | per month | 1 |
| Pre-K | $ 0 | per month | 3 |
| Preschool | $ 0 | per hour | 3 |
*availability last updated on 09/01/2020
Full Time (5 days/wk)
Part Time (1-4 days/wk)
Drop-In
Half-Day (Morning)
Half-Day (Afternoon)
Full-Day
Extended Care (After School) 03/09/2022
This is the WORSE childcare I have encountered. She is rude and unprofessional. People are paying a arm and a leg to her only to have the kids sit in front of the tv most of the day. The children take naps 4 hours out of the day. She closes whenever she wants without proper notice and we still have to pay her for the whole month. She needs to be closed down. I'm so happy I took my daughter out of that daycare. 01/22/2022
Mio and her staff are probably the best thing that ever happened for my daughter. I had just moved to WA from CA about 6 months ago and was super nervous about finding a new daycare. From the moment I contacted Mio, to my tour to her first day/week there she (and her staff) were AMAZING! It just felt right to send my daughter here. The ONLY reason we pulled our daughter was because it became inconvenient for my husband to do pick up because he works from home in Olympia and I work well past her closing times. This daycare is worth every single penny we paid because she treated my daughter just like I would and loved her as her own. I cannot say enough good things about this daycare and I just wish she lived down the street. We love Mrs. Mio! 08/28/2020
My son has been going to growing tots since he was 4 weeks old and has advanced so much since he started attending. He is now 8 months able to crawl correctly and able to pull his self up. They are always on top of things he needs. He always lights up when he sees his teacher. The overall environment feels really home like. 01/27/2020
Both my children attend Growing Tots Childcare, and have been for a little over a year now. My youngest was strictly breastfed the first year and they did very well at managing, storing, and handling the milk I'd supply for the week. My oldest also attends and she's in first grade. They assist with picking up and dropping off from the bus stop, as well as help with homework. It's a very close knit family vibe you get when you're there. I will say there are a lot of vacation days on the calendar, which is fine because they are an at-home daycare, not a facility. They give you a calendar with dates so you know ahead of time and can plan accordingly so you're not completely blindsided. Also there were instances where Mio has made adjustments to those dates because I was simply not going to be able to find other care, she cancelled the days and stayed open. As long as you communicate with her she will do her best to accommodate you. I don't plan on taking my children out of here any time soon, my children love the staff! 01/16/2020
My daughter adores Mio & the women that work there! I'm a teacher & having a reliable, loving place so that I can get to work is such a relief. They have fun events, my favorite was the color run! White shirts, paint powder, obstacles decorated, and kids with big smiles. It's more than a daycare, there are lots of academics that go on too. Shapes, letters, reading books, songs. I can always find lots of crafts in Leila's cubby. Mio is very organized with her daycare policies & expectations. I know that my daughter is getting those same expectations & routine which helps her thrive! Super clean place & we love their no shoes in the house too. Nothing but positive things to say about Mio !
09/18/2019
This is the worse daycare ever Mrs mio is rude I was one min late she yells at me in front of her staff parents and children. It is very unprofessional of her to do that. She shouldn't have a school age program she can't keep them on early realise so parents have to get off early or find care. She is closed for 2 weeks in October ppl have to work can't find care for kids if they don't have family to help. I would not recommend this place it's awful and nasty 12/12/2018
This is a awesome provider... The staff loves the kids. They have touch my son how to wave, they have methods to get him to eat certain foods that I cannot. They have been a great help for me as a 1st time mom 07/16/2018
My daughters have been attending Growing Tots now for over a year and they love it. They have both learned and grown so much since they have been there. Miss Mio and her staff were very patient and supportive when my older daughter was potty training which was very different from the daycare center she was in previously. They have circle time and sing songs and also do more guided learning activities with the older kids such as writing exercises. Aside from the learning parts I am most grateful that Miss Mio and her staff really do treat my girls like family. They both run to the door in the morning which makes me very happy. The teachers at Growing Tots help them learn through play and I really like that they get a chance to play outside every day! 02/13/2018
Growing tots is a wonderful place for my daughter. Mio is very flexible and very helpful with military families. I did not expect my daughter to learn so much. The development here has been amazing! The staff is very friendly and the environment is very welcoming. I highly recommend this daycare if you are opting for a more hygienic, less facility type daycare. I love it! 02/08/2018
Ms. Mio was recommended to me by a friend, and I couldn't be happier with her. She treats the children like her own and takes the time to really get to know your child and their unique likes and dislikes. My son enjoys going to her house and goes to her with a smile. I truly feel comfortable leaving my son with her, and I would recommend her to anyone. She not only takes good care of the children but she takes time to educate them too. I have been very impressed with how much my son has learned from her. If you're looking for a place for childcare this is the place! 09/30/2017
Don't agree with the calendar. Too many days off. Not all parents have the day off before and after holidays. And vacations on top of that. Finding back up sitters is terrible. Most daycares do not do that so Tuition does not seem fair.

Nice home. Flexible for military. Good morals. Staff is nice.

Do your research before enrolling.
07/05/2017
Ms. Mio is very patient and caring with the kids. You can tell she loves the kids like they were her own. They speak Spanish with them, help potty train, and teaches them all kinds of new things. This is a good place if your child is better in a smaller facility with more one on one care. She's very flexible with pick up and drop off times which is what every single military member/ dual military needs. My kid was there for almost 2 years and has flourished. I will say I didn't really like the transition with the employees and weren't really introduced to the new staff when they got there. I would show up to pick my kid up and someone new was working there and not often did they even speak to me. The kids are very well taken care of with Ms. Mio. 06/12/2017
We love Mio! She has had my son since he was 3 months old and he has loved her since. I always say "Mio is doing a good job raising that baby" lol. But its true, she really encourages him to grow and be active. He loves seeing her and his friends everyday which makes me feel good as a mom. Its nice to know that he likes it there. Mio treats him the same way his aunts and grandmas do. I know that she will give him the attention and praise that he needs. But when he is ready, she will make sure he acts like a gentleman too. Infant care is pricey but Mio knows what will get you financial breaks and she will tell you all about them, even though its more paperwork for her. She also works with us to be sure my son is cared for the same as we would at home. He has some health issues but Mio never backed down and said "this is too much". She empathizes and keeps him close to her. We will definitely be there as long as we are in Washington 05/13/2017
My child went to 2 different daycares here in WA and I never felt anyone cared so much about kids as the employees did here. I even started working here after my kids were attending for about 4 months and the employees attitudes never changed. You would think you would see someone's true colors after awhile... Nope... Nothing changed about the way they cared for all the children. Not to mention this was the FIRST time my kids ever went to an In Home childcare. I felt relieved knowing my kids were in good hands that I even went on a date night and the owner Mio was so kind to watch my kids on a Friday night. *And I WILL NOT LET JUST ANYONE WATCH MY KIDS* Mio's endearment is VERY Genuine towards the kids. So was the previous employer Shant'e. THEE ONLY two People in WA. I trust with my kids. 03/24/2017
As being an empolyer i think this place is poorly run. Sprays to much bleach while kids are in the house. Allows sick children in her facility which mean they have a viral bug going around babys come with seal like cough im very conserned about the childrens health. It doesnt have that day facility appreance that a natural daycare facility has. Just beaware whats going on there.! 05/25/2016
Great with children 05/13/2015
Growing Tots childcare has been a great experience, not only for my daughter, but for our whole family. The lead Ms. Mio treats all the kids and their families like family. All the teachers are amazing and they show that they truly care in the development of a child. So overall it is just a great environment for the kids. We were sad to leave, but we will keep in touch. I would recommend Growing tots childcare to anyone and everyone! 03/27/2015
After my son was born we placed him into a large daycare center and by the time he was a year old, he was miserable. He was frequently bitten by other children and was picking up a lot of bad habits, and worst of all he cried everyday. It was awful and heartbreaking! When we finally moved him to Growing Tots, it was like a huge burden was lifted off our family. Within the first week my son stopped crying when I would drop him off, and he even ran from me and reached up for Ms. Mio to pick him up! I'll never forget that moment and just how wonderful it felt knowing my son was in such loving care! I became a stay at home mom so he's no longer in daycare, but I'm still so thankful for how my son thrived there and learned so much. They always did great sensory activities and lots of fun and unique types of play. They went for field trips and he even learned how to count and name body parts in Spanish. I was always impressed with what my son was doing! Most importantly, the staff felt like family. I love being home with my son, but I am eternally grateful for the care and love he received with Ms. Mio, Shante, and Keela. It's so important to know your child is in excellent care, and he always was with them. If I was going back to work I know where I would take my son, and his new baby sister - back to Growing Tots!! 11/04/2014
Hello! My daughter has been going to Growing Tots for since she was 7 months and I couldn't ask for a better experience. Being a single parent and an Active Duty military member my number one concern was knowing who my child would spend 11-12 hours out of the day with? Who could care for her like I would? Who would comfort her when she needed to be comforted when I couldn't be there. Who would teach her right from wrong and who would help mold her young personality. I can say that I am extremely pleased with the care and comfort that my daughter receives at Growing Tots. She enjoys everyday there. Even on the weekends she asks about seeing Ms. Mio. and Shantae and Kila! I love, love, love, the environment created in Ms. Mio's home. In the beginning I was going crazy over using a daycare but Mio assured me that she would take care of my daughter as if she were her own. My daughter turned 2 last month she is potty trained, she knows her name, she can count to 10, she can tell you how old she is, she knows her ABC's she can point out her body parts she is growing and learning and Growing Tots has been an irreplaceable factor in her development. I am just blessed to have found a place where my baby can go and be cared for and loved on and treated the way I would treat her at home. 10/30/2014
I'm a working professional who's a first-time mom. I've read books and taken classes, but nothing ever really prepares you for a baby. When I had to return to work, I was a bundle of nerves. How do you entrust someone, anyone with the most precious person in your life. My background is analytical and statistics. I pride myself on being a critical consumer so of course given these reasons I had to meet Ms Mio and give her the third degree. I came with my huge list of questions. You know...the recommended ones you get from your child's healthcare provider and all the child advice sites you can find.
I have to say that Ms Mio was more than patient with her answers and she was willing to spend as much time to make me at ease. She was so kind and understanding. My daughter has been going there since she was 3-months old. She just celebrated her 1yr birthday and we chose to celebrate it at the daycare facility where she would be surrounded by her friends and the loving people who care for her.
My daughter continues to thrive under Ms Mio's care as well as the care provided by her assistants who are very sweet with all the children. I'll continue to bring my daughter to this daycare facility because I want what's best for her and I think I've found it. 10/23/2014
Where do I begin? My daughter has been going to Growing Tots for about 2 years and we love it!!! My daughter looks forward to going to school everyday. I have seen so much growth in her because of the help of Ms. Mio and her two awesome assistants. She has learned so much and I am truly grateful that they love and care for her like she is their own. Ms. Mio has always been so genuine with everything and is always willing to help parents as much as she can. She truly cares for each and everyone of the kids she has in her center and I know that I can trust that my baby is in good hands everytime I drop her off. I love that I can go to work everyday with the peace of mind that my baby is being well taken care of and safe. Thanks growing tots for be amazing to my baby and teaching her so much!
10/21/2014
Going back to work was an incredibly tough decision for me. How could anyone other than me take care of my 3mo old? Almost five months later and my daughter is thriving! She's pretty much the happiest baby you've ever met. My husband and I owe a great deal to Mio and her staff. I have never had any issues and could not be happier with the level of care my daughter receives.

For Clair, I'm sorry you had such a terrible experience. I would just like to say that I am not a fake reviewer, and I know a couple of the other reviewers, as well. They aren't fake either. I'm a normal working mother who feels happy and comfortable leaving my child with Mio. And as for overcharging, there have been times when Mio refused my late fee checks because "I wasn't too late." She allows for commute time, not just work hours. Whatever we pay her, she earns every penny.

Everyday the kids are learning and having new experiences, and my child is no exception. We love Mio and Growing Tots, and if you don't believe me, just come and see my daughters face every time we walk in the door!
09/29/2014
My daughter has attended other care centers in the past. She has even left Mio's care once for approximately 4 months and Audriana would ask to go back to Mio's every day. My daughter loves Mio and her helpers (Shante and Quila). Mio is open to the children's needs and wants, she helps teach them daily. She has been such a blessing to my family, and has grown to be a part of it as well. Mio and her family are so kind and loving any time you enter this home you feel like family not just a customer. I've recommended GTCC to friends and they have enrolled their kids and have been just as pleased. My daughter has been attending GTCC just before she turned two, now 4 and I wouldn't change a thing. I highly recommend GTCC to anyone who is looking for their child to be in a loving environment. 06/30/2014
AVOID this place like the plague!!! This lady is a thief, she forges paper work, over charges and lose to Get what she wants. The place is old and dirty and she has n customer service skills!! Do not Believe anything ng she tells u!!! She is the worst!!! All these reviews are Fake Written by friends of hers, Ms. m o is a ripoff and she is a shady business person, i wont give details but please do not go here!!! 04/17/2014
Working for Growing Tots Childcare has been phenomenal. The owner is open-minded and very clever. I've worked at Growing Tots Childcare for about 2 years and it has been a awesome experience in being my first job in everything. We bring new things to our daycare everyday and when doing great things like that our kids grow exceedingly and successfully. Another thing I love so much about our daycare is that it is very family oriented. We treat everyone like family! 04/10/2014
My experince at growing tots with my dauguther was nothing less then a blessing. My daughter was 6 weeks when i enrolled her into growing tots. An as a first time mom i wanted to put my child in the hands of good care. And every morning when i dropped her off i felt that my baby was safe. But not only that but she also was learning so much while at daycare from her ABC's to sign language. My daughter loved to go to daycare every morning and did not want to go at the end of the day because she was having so much fun and with me being a single parent in the military mrs mio truly made the late nights in the super early morning at work less of an headache....we had an genuine caring experience at growing tots my daughter still speaks of mrs.mio now.... ms.mio is more then a child care provider she is more of a second home to the kids they all love her... 02/16/2014
Me and my wife wanted to put our son into a day care that was a little more genuine than it was a business so we decided to look up some in home day cares that was close to JBLM because me and my wife are both military and we would need something close and it didnt get much closer that that. Our son loved going to Mios house. At first like all children he was scared and had to be pried out of my arms, but by the end of the week he was jumping out of my arms and running to Mio. I give this day care 5 stars because being a dual military couple, we dont have a normal schedule, its very sparatic, sometimes me and my wife would not be released until 7pm and Mio never complained and never hit us with a late fee like most day cares would have. There was one time when me and my wife both had to go to the field for a week and she offered to keep him while we were gone for an extra fee. I even dropped him off on a weekend to take my wife out for her birthday one time. She charged an extra fee but it was still more than what i could expect from any average Day care office. The kids really love here there and so did my son. We had to take him out because me and my wife both deployed to Afghanistan but when we get back we will defiantly be putting him back under Mios care. 08/25/2013
This review is long overdue. We actually moved out of the area a year ago. However, just the other day, my almost 4 year old son was talking about how much he missed Mrs. Mio and how he wanted to go back to see her. Both my son and my daughter who were 2 and 4 while Mrs. Mio took care of them still fondly remember their child care experience at Growing Tots Child Care. Mrs. Mio ensured there was not only variation but educational activities scheduled for them both on a daily basis. Mrs. Mio would regularly send text messages during the day with pictures of our kids and their activities. It made us feel so much better to get to see that the children were having so much fun playing and learning. As a military family, the NACCRRA subsidy made Mrs. Mio's care an absolute bargain. In addition to everything else I have to admit one of my favorite thing's Mrs. Mio provided was Saturday care so my partner and I could go on a date. Thank You Mrs. Mio!!! :) 05/06/2013
Okay everyone that's my little girl with the wild hair that you see in the pic. The 25th of April was her last day at Growing Tots due to me having to relocate in a few months. There are so many pros about this place where do I start. Well my big thing was flexibility. I know most daycares don't open until 5:30 well she opens at 5:00 for military and even earlier than that. If you have to work late no worries she's open late too. There's a loving family environment, I didn't feel like Hadessah was just another child at a daycare. Hadessah learned a lot and became very social and vocal. I was updated several times a week with photos and could always get in contact with Mrs. Mio if I wanted to know how Hadessah was doing. I was really blessed to have come across this establishment.
02/14/2013
Before my husband and I found Growing Tots, we took our son to another in
home daycare that just seems sub-par in comparison. My son has been going
to Ms. Mio for over a year now, and has enjoyed every single day of going
there. Since my husband and I are military, it is very important to me to
find a provider that is flexible, nurturing, and provides an atmosphere that
is comfortable for my son. Ms. Mio has far exceeded all of my criteria and
expectations in a care provider. I take comfort in the fact that she cares
for my child as if he were her own family member. It is unfortunate that my
husband and I are moving in a few short weeks. Ms. Mio has set the bar high
for my future expectations in child care for my son and future children.
Every Saturday and Sunday morning my son will ask "Am I going to Ms. Mio's
today" and when I reply "no" he expresses his disappointment. I love and
appreciate that she sends pictures over the phone and does crafts with the
kids, nearly on a daily basis, but mostly that she extends the love and care
to the kids' family members as well. Over holidays she does special crafts
with the kids for the parents. That is particularly warming to me.
Flexibility is very important to me as well. While my husband was deployed
and my somewhat unpredictable schedule it was very relieving to know that I
could rely on Ms. Mio if I were in a bind. Her two additional helpers are
very wonderful as well. I know they both take great care of my son and have
taught him so much. I cannot say enough great things about Ms. Mio and her
staff that provides such excellent care for my son. I certainly hope in our
future endeavors my husband and I are fortunate enough to find someone as
loving, caring and hospitable as Ms. Mio has been. I highly recommend her
for anyone looking for childcare. 08/03/2012
If you're looking for a good in-home child care, then you need to take your child to Mrs. Mio. My son loves her so much she's just like family. We as parents always want to put our kids in the best care possible, we want the person caring for them to love them and keep them safe and this is what I got from Mio. My son was always happy to go to day care and I was happy to see him so excited. He shared with me what he did every day, and when the weekend came he would ask "mom am I going to daycare today?" I would tell him not till Monday and his shoulders would drop and he would exhale. She would send me pic of what my son was doing every now and then and that was so special to me, that I look forward to seeing pictures of him when I was at work. She kept me informed on what he was learning. She really does love her children in her daycare. When I met her she said "We are a family here" That stuck with me. I hate that we had to leave, but I pray I find someone to care for my son the way she did. 12/02/2011
I received childcare from June 11, 2010 to May 31, 2011. I had a wonderful experience and I will truly wish there more childcare facilities like Growing Tots Childcare. During that time period my children bonded with the family and Mrs. Mio. She became a second mother to them and her home a second home.
I am currently an Active Duty single mother serving in the ARMY. I work long hours and at times weekends. I could always rely on having quality childcare for my children. Mrs. Mio was always flexible with my changing schedule and made sure the children were comfortable while I was away.
Mrs. Mio made it a priority to assist my son who is in the 3rd grade with school work and other school projects. She assisted him in maintaining good grades and emphasized the importance of afterschool work. In result my son succeeded and was tested for the Highly Gifted Program within his school district. I believe she played a key role in his success, because of her willingness to go above and beyond her responsibility as childcare provider. She truly cares for the children who attend her childcare and want them to be successful.
Mrs. Mio and my three year old daughter truly boned. My daughter will definitely miss the family she's grown to love at growing Tots. Mrs. Mio assisted my daughter with her growth and development daily. She can now recognize colors, shapes, the entire alphabet and animals. Her communication skills are wonderful. She speaks perfect English and she speaks complete sentences that make sense. Mrs. Mio assisted with her overall intellectual and social development.
I would recommend Growing Tots and Mrs. Mio to any family seeking reliable, safe and truly wonderful care. If I were not moving to another duty station my children would continue to attending for the years to come. She and her family will be truly missed. I can't thank them enough for all their support in helping ensure my children had a safe and comfortable home away from home. I can only hope I find someone similar to Mrs. Mio in the near future, although I know she's one of a kind.
Leticia G Pena 10/25/2011
Im very happy to have Mrs. Mio as a daycare provider. Im thankful that someone recommended her. I have a one year son and I was nervous to bring him into daycare.She made me and my son feel comfortable and now my son never wants to leave. Her family treats my son like there own. And Im so thankful to have her and I know my son is too. I highly recommend having Mrs. Mio as your childs provider. She teaches different languages, colors, shapes, and many other different things. My family trusts her and I know my son is taken well care for. Thank you Mrs. Mio! 10/13/2011
I am really picky when it comes to my son especially when it comes to who is going to be watching him. I have tried about three daycare centers before I came to Mio's Growing Tots Childcare and boy I was in for a surprise. The first day he went in ofcourse he cried and he did as well the first week, like he had done for his other daycares. What surprised me was that after that first week he just walked right in, put his items in his cubby, and walked right into the chidrens room! something he had NEVER once done in the other childcare centers, Which makes me question them know... Mio did something different that he responded to in a positive way and that is why I still take my son to her. I like seeing that my son is being so well taken care of that he does not mind going back. This daycare is TRULY the best daycare out there! Thank you Mio!! 10/12/2011
We came from Georgia as a military move and did not know the area, let alone whom to hire to take care of my then 3 month old daughter. I was referred to her and have not looked back since; she is now almost 18 months old. Mrs. Mio, as the kids call her, has honestly been one of the reasons our daughter has a vast vocabulary and extremely developmentally advanced. I go to school and work part time, my husband is active duty. I can honestly say that I never have to worry about our schedules due to her flexible schedule. One other important reason why I will hate to move is her family. They have seen our daughter grow up and treat her like their baby sister. I love that and I think the baby feels their love as well. I highly recommend Growing Tots because of her attention to safety, quality care, and overall the nurturing environment. 10/06/2011
I have been taking my boy to be Mrs. Mio's for about a year now and all I can say is nothing but good things about her.
I would highly recommend her to anyone who is concerned with making sure there children are being left with people who will treat them as family. I've experienced nothing less than dignity, respect and acceptance with a smile from all of her family. They are all very welcoming.
I am a single mom who works full time with varied shifts and it's like a breath of fresh air when she can be flexible and work with my hours. It means a lot to me.
I barley have any time when I get home to help with my boys homework and it's just been a huge relief when my boys said that it's done and either Mrs. Mio helped or her daughter Dee Dee did, whom also loves helping.
I could go on and on but I need to keep it short and to the point which is: that I feel so confident in leaving my boys in her care ever day because I know they will be treated like family and family matters most to me when it comes to my children.
Thank you for your time in reading this, and thank you Mrs. Mio you're a blessing to me
Tammy, Gavin, and Jimmy 10/06/2011
Our time with Mrs. Mio and her daycare can be described in ONE word...Blessed. Though we had a child that required a little extra attention, Mrs. Mio was always patient, loving, and understanding with her. With the love of a mother and sternest of a grandmother Mrs. Mio, along with the use of routine, our little angel quickly became more discipline and social. In addition she was sentimental in the potty training of our younger son.
With her constant attention and life building games the children both flourished in the recognition of letters and colors and everyday speech. While there were always enough children there to play and work on social behavior, there were never too many to take away needed attention. Ever accommodating Mio was always flexible with our busy schedule which I am sure was not always easy. While it was hard and saddening to say goodbye, we are grateful for our time with the daycare and Mrs. Mio. 10/05/2011
I would like to take a second to say how thankful I am that Mio was my son's daycare provider. My son has Septo Optic Displasa. He is blind and missing several brain conductors. Mio from the start jumped right in and was never scared. My son was treated like everyone else. She also taught the other children about his blindness. As a single father I am grateful Mio was as good as she was. Her whole family treated me and my son like we were family. To this day I keep in contact with Mio. My son and I consider her family. They only reason I left was because I accepted a job back in San Antonio with USAF.
SSgt Lloyd
CONNECT WITH OTHER BUSINESSES
1460 Wilmington Drive Suite 130
Dupont, WA 98327
Share my information with the selected business so they may contact me. I understand this information will be subject to the business' privacy policy.
Join now to request more information
The email address on your Facebook account does not match your Care.com account. Please log in with your Care.com credentials and link the accounts in the 'My Profile & Settings' page.
or
CHECK OUT OTHER OPTIONS NEAR YOU
SPECIAL OFFER
Military discount $100 off first month of care.
Join free to contact this business
The email address on your Facebook account does not match your Care.com account. Please log in with your Care.com credentials and link the accounts in the 'My Profile & Settings' page.
or
Join free today
Sign up now! It only takes a few minutes.
What services do you offer?
Last, but not least...
Fill in the blanks to create your account.
Thanks—you're almost there.
Create your login below.
Care.com is the world's largest online destination for care. We connect families with great caregivers and caring companies to help you be there for the ones you love.
Care.com does not employ, recommend or endorse any care provider or care seeker nor is it responsible for the conduct of any care provider or care seeker. Care.com provides information and tools to help care seekers and care providers connect and make informed decisions. However, each individual is solely responsible for selecting an appropriate care provider or care seeker for themselves or their families and for complying with all applicable laws in connection with any employment relationship they establish. Care.com does not provide medical advice, diagnosis or treatment or engage in any conduct that requires a professional license.
Care.com and "There for you" are service marks or registered service marks of Care.com, Inc.
© 2007-2022 Care.com, Inc. All rights reserved.