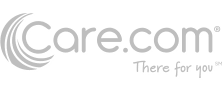 Cedar Park Infant Care
Nightingale Dr, Cedar Park, TX 78613

At Care.com, we realize that cost of care is a big consideration for families. That's why we are offering an estimate which is based on an average of known rates charged by similar businesses in the area. For actual rates, contact the business directly.
Credentials:
Please check directly with the business for information on licensing and credentials.
Hours
Wednesday:
6:45AM - 5:00PM
Thursday:
6:45AM - 5:00PM
Program Details
Philosophy:
Developmental (Play-Based)
Teacher/Student Ratio:
1.6
| Classroom Type | Rate | Rate Type | Availability * |
| --- | --- | --- | --- |
| Infant | $850 | per month | 1 |
*
availability last updated on 02/26/2019
Full Time (5 days/wk)
Part Time (1-4 days/wk)
Half-Day (Morning)
Half-Day (Afternoon)
Full-Day
Ratings & Reviews
(23)
(23) 08/03/2019
If you're looking for a safe and nurturing home daycare, look no further! Miss Glynda's home provides a safe and welcoming environment for your little one. As first time parents, we were very happy that we could drop our baby off with someone who's clean and organized, health conscience and knowledgeable on child development! Our son smiles when we drop him off to her in the mornings, and that's definitely comforting! Sad that it's our last month (moving out of state)! 08/02/2019
Miss Glynda is A-M-A-Z-I-N-G! We had a hard start in the home daycare world. Our first provider turned out not to be a good fit. Luckily the world gave us Miss Glynda. She's sweet and caring but also straight to the point. She won't force advice on you but is there if you have questions. Our little guy lights up when he sees her and that is proof enough that she is the right choice for us. Miss Glynda is part of the family now and we could not be happier! 08/02/2019
We were so blessed to have found Mrs. Glynda. She provides exceptional child care. Her home is very welcoming and my son absolutely loves being there. We are truly going to miss her! 08/01/2019
As a working mother, your first fear is trusting someone to take care of your child during the day. I am beyond thankful I found Glynda. She loves my daughter and provides her with a comfortable, fun, and safe environment in her home. You quickly realize the compassion she has for child development and health. If we have another child we would without a doubt come back to Glynda. She provides the attention and love they need throughout the day. Any child in her care is very lucky to have her! 08/01/2019
I don't have enough words to explain how happy we are to have our daughter in the care of Glynda. She is easy going and genuinely cares about the children in her care. Our daughter has thrived since being there and has a BIG smile each morning at drop off. I can go to work confident that my child is getting the love, care, and attention she needs. 08/01/2019
First time mom here and this was the hardest decision to make but seeing my sons smile when we get to Mrs. Glynda's house makes it so much easier. I know he is being cared for and having a great time. Easy drop off and pick up process. We are very lucky to have found Mrs. Glynda! 03/19/2019
Glynda has been taking care of infants and children for the past 16 years. Before that, she was an experienced nurse. Her house is immaculate. She is extremely knowledgeable and helpful. She has helped establish a routine with our son that works for everyone involved. She has also helped my wife with her breast feeding journey. Glynda makes our son's health and development a priority. I couldn't imagine leaving him in better hands. 02/25/2019
One of the hardest decisions we have had to make was deciding on a daycare center. We toured multiple locations-both commercial and private. We really struggled to find a place where we felt comfortable leaving our newborn. However, that all changed when we met Glynda. We left our initial interview with such joy in our hearts. Glynda is so incredibly knowledgeable and experienced. Her home is a dream come true when it comes to a childcare center. She has all the bells and whistles as well as a well-established daily regimen. She was able to help us get our baby on a schedule. Within the first week he was sleeping through the night. I can't imagine our baby going to any other facility! Glynda is such a blessing in our lives! 02/08/2019
Glyenda has been caring for our daughter since she was 3 months old. This is not your average stay at home mom inhome daycare. She provides excellent care to her kids, truly loves them and is excited to see them everyday. Her home is very clean, everything is very well organized and all the kids are on a great schedule. She cares about the kids eating habits, manners, and development. Anyone would be lucky to have her care for their child. 10/01/2018
I was very impressed when I met with Glynda for the first time 4 years ago. Most commercial daycare's I visited were not as clean, organized and well structured as she was in her beautiful home. She is great at getting your little one on a sleep, eat, play schedule. I also credit my sons manners to what he learned with Mrs. Glynda. My husband and I now have a second little one that has started with her and we couldn't be happier. I highly recommend Cedar Park Infant Care. 09/27/2018
My daughter has been going to Glynda since she was about 6 months old. We looked into multiple daycares, but when we found Glynda we knew she was where our daughter needed to be. Her focus on the children's needs, their development, and encouraging them to eat healthy foods was everything we were wanting. Our daughter loves going to her home everyday and we couldn't ask for someone more loving to watch over her while we are at work. 09/26/2018
My son is about 18 months now, and has been with Glynda since he was about 3 months old. My wife and I both work, and so it was important for us to find a local daycare we trusted, one we could afford, and one we thought could provide the level of care we needed for our infant. We toured several daycare centers in the area, and while they're loving, caring environments, their style of care caters better towards the older ages, and we wanted something more focused on our little guy. Glynda's level of care for our son and the environment she provides in her home is that "something more", and as hard as it is to leave him every day, we take comfort knowing he's with Glynda. Of course, it also helps seeing just how much he loves going to see "Mrs. Glynda" every morning! 09/22/2018
Loved how the environment was safe but I felt as a parent that I had no say in how my own child was being taken care of. This lady was a know it all and too sensitive.
Don't recommend. 09/22/2018
My daughter has been with Glynda for a few months now and we love it! It's nice knowing that my daughter is being well taken care of. She is extremely knowledgeable and easy to talk to. We are happy to have her at Cedar Park Infant Care. 07/10/2018
Ms Glynda is an exceptional daycare provider and I could go on all day regarding how much she has taught me. As a father of 3 I have learned so much from her. She will teach you everything from how to clean them to feeding to how to get them to sleep. She is very concerned with nutrition and ending up with your child loving veggies, fruits and a variety of healthy foods. She won't feed junk, sugar, etc. Great experience, kids go thru her front door smiling. Very clean house too. 06/12/2018
Our son has gone to Glynda for 1.5 years now. He loves going to her house and literally runs in the door when we arrive. She gives our son great attention and love, and her medical background provides helpful insight when needed. I would definitely recommend this in-home daycare! 05/21/2018
When my daughter started with Glynda she was behind on her mobility, overweight from the diet plan my pediatrician had suggested, and just all around cranky which was mostly likely from the over eating. Now, almost two months later, she is moving all over the place and so much happier! I have nothing be great things to say about this daycare. The attention and care my daughter gets is better than any daycare I have seen. I would recommend Glynda to anyone who is in need of an amazing daycare provider. 05/06/2018
Our son started Ms. Glynda's when he was just 2 months old. 20 months later we have nothing but good things to say about her daycare. We like that it's a smaller group so all of them get the attention they need. Her home is spotless, the meals are healthy, and the kids are always happy to see her.
05/01/2018
Our son has been so well cared for by Ms. Glynda! He's been there for about a year and has a big smile on his face every day when we walk up to her door. We preferred the smaller in-home environment over a larger daycare system, and believe our son received excellent attention and care while here. Glynda was a NICU nurse for quite some time, which made us feel comfortable with the safety of our infant child in her hands. Once old enough, she feeds the children all organic food and milk. She truly loves her kiddos and you can tell they love her in return! 05/01/2018
Upon meeting Glynda I knew right away that my child was going to get the love and warmth he needed. She provides very a healthy, safe and clean center for my child. Her ability to communicate any of my child needs that would help him while in her care is always courteous and helpful. I can always feel piece of mind knowing my child is in her care. 03/15/2018
My son has been with Glynda for about 8 months at this point and we are very happy with our experience. We visited a few daycare centers before he was born and were leaning that direction, but then a friend recommended Glynda to us. We had a phone call introduction, and then a tour and interview at her house, and by the time we turned off of her street, we had decided that this was where we wanted to put our son. We really like the personal nature - we know for sure who will be caring for our son each day - and our son is doing great developmentally. He was the youngest child in her home for the first couple months he was there, and I really feel like this helped him reach some of his milestones early because he wanted to keep up with the other kids that are a few months older. Even during his super clingy - no one but Mom will do - days, he willingly dives out of my arms to Glynda each morning, and that comforts me greatly as I head off to work. It provides me some peace of mind leaving him each day knowing that she was a NICU nurse for many years and is very experienced caring for young children. I also like that she feeds the kids healthy fruits and vegetables, and as a breastfeeding first time mom, she has been great about discussing with me how much my son is eating each day, so we can figure out the right amount of milk to bring him so we aren't wasting any. Overall, we are very happy with our son's care, and would recommend Glynda.
03/06/2018
We knew as soon as we arrived for the tour that this was the right daycare for our family. It is affordable, clean and safe. If we were planning on having more children we would absolutely enroll them at Cedar Park Infant Care. 03/05/2018
I had put down a deposit at a public daycare and the closer it got to the end of my maternity leave I knew I could NOT leave my baby at a big impersonal public daycare. I started panicking and even told my husband I was going to quit my job... Then, I met Glynda and I instantly connected with her. It was easy to see my baby would be in loving place. Being able to have a personal relationship with my daughters care giver made all the difference in the world to me.
CONNECT WITH OTHER BUSINESSES
Share my information with the selected business so they may contact me. I understand this information will be subject to the business' privacy policy.
Join now to request more information
The email address on your Facebook account does not match your Care.com account. Please log in with your Care.com credentials and link the accounts in the 'My Profile & Settings' page.
CHECK OUT OTHER OPTIONS NEAR YOU
Join free to contact this business
The email address on your Facebook account does not match your Care.com account. Please log in with your Care.com credentials and link the accounts in the 'My Profile & Settings' page.
Join free today
Sign up now! It only takes a few minutes.
What services do you offer?
Last, but not least...
Fill in the blanks to create your account.
Thanks—you're almost there.
Create your login below.