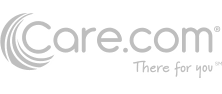 Home Instead Senior Care
400 East 56th St
New York, NY 10022
Home Instead Senior Care
400 East 56th St, New York, NY 10022
At Care.com, we realize that cost of care is a big consideration for families. That's why we are offering an estimate which is based on an average of known rates charged by similar businesses in the area. For actual rates, contact the business directly.
Details and information displayed here were provided by this business and may not reflect its current status. We strongly encourage you to perform your own research when selecting a care provider.
SPECIAL OFFER
Free Preliminary Consultation!
Dependable Care by Experienced Caregivers. Your local Home Instead Senior Care office is your connection to compassionate, reliable one-on-one, non-medical assistance. We can provide everything you'd do for your loved one and more, so you'll have confidence that your loved one is safe ... whether you live several states away or just miles down the road.

Count on Us 24/7...
Our home care services are available around the clock, every day of the year and they include everything from companionship, meal preparation, light housekeeping, medication reminders, shopping and errands to continual care and Alzheimer's care. With our extensive experience in elder care, we can help you find the right solution to assist your loved one in maintaining the best possible quality of life.
LICENSING INFORMATION
Care.com has not verified this business license.
We strongly encourage you to contact this provider directly or state licensing department to verify their license, qualifications, and credentials.
Cost & Availability
| Type | Rate | Rate Type | Availability |
| --- | --- | --- | --- |
| -- | -- | -- | -- |
Private Pay|
Long term care insurance 09/13/2023
Our family had the privilege of using Home Instead Manhattan during our trip to New York, and I must say it was an outstanding experience from start to finish. Their level of care and professionalism truly exceeded my expectations.

From the moment I contacted them, the staff demonstrated exceptional responsiveness and attentiveness. They took the time to understand our specific needs and preferences, ensuring that the care plan was tailored perfectly for our needs. We were able to meet nurse Alberto so his approach immediately put me at ease, knowing that we were in capable hands.

The agency's commitment to maintaining the highest standards of hygiene and safety was evident in every interaction. The caregivers were meticulous in following all recommended protocols, providing an environment that was both secure and hygienic.

Additionally, I was impressed by Jessica's attention to detail when it came to coordinating my schedule and ensuring that all my needs were met promptly. They demonstrated a level of organization and efficiency that truly set them apart.

Overall, my experience was nothing short of exceptional. They not only met but exceeded my expectations in every aspect. I would highly recommend them to anyone in need of home care services in New York. 09/01/2023
First off, these caregivers ( Berny, Anny ) weren't just doing a job - they were like extended family. They showered my aunt with so much TLC, it was heartwarming. She wasn't just a patient; they were a friend. They were cracking her up with stories, playing games like old pals, and even sharing hobbies.

And let's talk about reliability. These folks were like clockwork. No last-minute cancellations or ""Oops, we're late!"" situations. They were there when they said they'd be there, and that kind of consistency is like a breath of fresh air.Administrative stuff can often be a headache, but not with this crew. Bills were spot-on, and paperwork was as neat as a pin. It's the little things that show they're on top of their game.

All in all, this home care agency gets a standing ovation from me. If you're on the lookout for care that's not only professional but feels like family, these are your go-to peeps. 08/22/2023
I'm here to declare the amazing home care crew that looked after my cousin.

So, picture this - my cousin, who's blind needed some extra help around the house. These guys stepped in and rocked it! From day one, they treated him like family. I mean, they didn't just do the basic stuff, they went all out to make sure he was chill and safe.

Communication game? On fleek. They kept me in the loop, filling me in on his daily happenings and any changes. I didn't have to blow up their phones, because they were on top of things.. These carepros didn't just tidy up - they turned his place into a cozy haven. And don't even get me started on the grub they whipped up. My cousin couldn't stop raving about the food, and trust me, he's a tough food critic.They brought the sunshine into his life.

If you're on the hunt for top-notch home care that treats your peeps like gold, look no further. These guys are the real deal. Five stars don't even come close to showing my gratitude. Props to the crew for being the bright spot in my cousin's world! 08/06/2023
You gotta give a shoutout to this awesome home care agency! Seriously, these folks are the real deal. My grandma has been under their care for a few months now, and I'm blown away by the love and attention they provide.

First off, let me tell you, Nana can be a tough cookie to crack, but these caregivers won her heart in no time. They treat her like family, and that's something you can't put a price on. It's like having a bunch of caring friends who genuinely want the best for her.

The team is on point with everything - from medication reminders to meal prep, they've got it covered. And let's talk about their patience - they're like Zen masters or something! Even when Nana's in one of her moods, they handle it with grace and a smile.

But here's the kicker - they don't just take care of her physical needs; they're all about keeping her spirits up too. I've caught them chatting with her about her favorite old movies and cracking jokes that have her in stitches. It warms my heart to see her so happy.

And let's not forget the communication. They keep me in the loop about everything, which is a big relief. Knowing what's going on gives me peace of mind.

So, if you're looking for a home care agency that's like a breath of fresh air, these guys are it. They're like the family you didn't know you needed for your loved ones. Trust me, you won't regret giving them a call. Mad love and respect for this crew! 07/28/2023
Home Instead prioritizes the safety and well-being of their clients above all else. They implement rigorous safety protocols and continually update their practices to adhere to the highest standards of care.

The agency also provided a wide range of additional services to enhance the overall well-being of their clients. These services included meal planning and preparation, light housekeeping, companionship, and assistance with recreational activities. By going above and beyond traditional caregiving roles, Home Instead succeeded in fostering an environment that promoted independence, social interaction, and a sense of purpose for my wife.

My experience has been nothing short of exceptional, and I wholeheartedly recommend their services to anyone seeking top-quality care for their loved ones 07/21/2023
One of the most remarkable aspects of Home Instead is their team of compassionate and highly skilled professionals. From the initial consultation to the daily caregiving routines, their staff members consistently demonstrated empathy and genuine concern for the well-being of my loved one. Their professionalism was evident through their punctuality, reliability, and commitment to maintaining a high standard of care.Their dedication to fostering a warm and comfortable environment made a significant difference in the overall experience. 07/10/2023
My deepest gratitude for the outstanding care your agency provided to my cousin-in-law, during his battle with cancer. It is with a heavy heart that I share the news of his recent passing, but I want to take a moment to acknowledge the exceptional support and compassion your team demonstrated throughout his final months.

From the very beginning, your agency exhibited professionalism, empathy, and a genuine commitment to enhancing his quality of life. The caregivers assigned to him were not only highly skilled but also incredibly kind-hearted individuals who went above and beyond their duties to ensure his comfort and well-being. They became like an extended family, providing not just physical assistance but also emotional support during this challenging time.

I would like to commend your agency for fostering a culture of open communication and collaboration. Beyond the technical aspects, the personal connections forged between your caregivers and him were extraordinary. They took the time to listen, engage in meaningful conversations, and offer genuine companionship.

Please extend my heartfelt appreciation to each member of your team who played a role in caring for him. Their dedication, professionalism, and unwavering commitment to providing exceptional care deserve recognition and praise. I would be more than willing to recommend your agency to anyone in need of compassionate home care services, as I have witnessed firsthand the positive impact you can make in someone's life.

May your team continue to bring comfort and support to those who need it most. 06/27/2023
I am delighted to write a glowing review for Home Instead following their exceptional care and dedication while assisting my senior family member during their recovery from a leg injury.

Their caregivers demonstrated unparalleled professionalism, compassion, and skill throughout their time, and their impact on our family has been immeasurable.

From the moment they stepped into our home, they exhibited a genuine concern for my family's well-being. Their warm and empathetic nature immediately put us at ease, fostering a trusting relationship that was vital during this challenging time.All of them truly went above and beyond, ensuring comfort and providing a nurturing environment that promoted healing.

One of their most remarkable qualities is their attentiveness to my family member's specific needs. They took the time to understand the prescribed care plan thoroughly and implemented it with precision and care. Whether it was assisting with physical therapy exercises, or managing daily routines.

Lastly, I must commend them for their reliability and consistency. They maintained punctuality, adhered to scheduled appointments, and always followed through on commitments.

Thank you, for the incredible care you have provided. Your dedication and unwavering support have made a lasting positive impact on our family. 06/09/2023
My experience with Home Instead has been outstanding. The level of care, compassion, and professionalism exhibited by the staff exceeded my expectations. I am grateful for the peace of mind they provided to me and the exceptional care they extended to my beloved family member. I wholeheartedly recommend the agency to anyone seeking top-notch senior care services. They have truly made a positive difference in the lives of our loved ones, and for that, I am forever grateful. 05/31/2023
Home Instead team of caregivers are outstanding.
They cared for my mother with breast cancer for almost two years , showing her expert care, friendship and dignity right to the very end.
I would not hesitate to recommend them in any situation where care at home is the better option 05/15/2023
I cannot say enough about their fantastic services!
They have been moldable when needed, they have supported us in so many aspects of care that we plan on using them continuously.

It's a true comfort to us to know that someone who is very caring is assisting my mother while all family members are out of the country. 04/26/2023
We have had a couple of aides for well over a year now, they have related well to my family. They come on time, do all that is asked and are very pleasant.Also, the agency calls to check on how things are going and to keep me posted on scheduling.
I'm pleased so far... 02/13/2023
I have nothing but positive things to say!
My family and I were very impressed with the aide that we had.
She made my husband feel so comfortable with her.
It was our very first experience with a caregiver and we were in shock to see how smoothly things went. After a few weeks we decided to increase the coverage and we have not regretted it. We are still receiving the same quality of service even with a larger team of people. If someone is thinking about whether they should seek help at home, this is the agency that I recommend! 01/24/2023
This is to convey my gratitude and appreciation for the best agency in New York.
As a family we had a very comfortable and smooth experience, all the personnel were extremely efficient and most of all caring.
All the caregivers were very cheerful, and always willing to motivate us in those times when we thought that all was lost or when we simply felt anguished by the situation at that moment.
Keep it up and all the best !!! 01/06/2023
My experience with the agency has been spectacular.
We have received tremendous attention from the entire team, from the staff in the offices to the nurse who visited us at home. We have a great team of caregivers. They not only help us with daily tasks, but also care about our state of mind and try to cheer us up with numerous details.
Thank you for taking well care of my family 12/21/2022
Very happy with the service offered to two elderly people. Constant communication and information. There was an unforeseen event and the caregivers solved it quickly with full involvement even outside of their working hours, very aware of everything and have wonderful caretakers. I will repeat if necessary. 12/07/2022
My boyfriend used the services for a few months during rehab after a hip operation and I would gladly recommend the agency. The staff is very supportive, kind and treat the clients with respect and dignity. Cannot rate the agency highly enough, first class 11/21/2022
We used Home Instead to arrange care for my father in law.
We used them for about 6 months ( until he passed away )
They were very professional and caring and adjusted the level of care as it rapidly progressed.I would recommend them to anyone looking to care for a loved one at home. 11/08/2022
A few months ago my family and I made the decision to look for a person to accompany my father-in-law.His condition after having suffered from covid was not the best so we looked for someone mainly to be there for him during the day.
At first he wasn't accepting anyone for more than a few hours a day. Over time, he got used to having someone by his side to help him with his daily activities.

All the staff that went to take care of him were very sweet and patient, more than helping him physically they gave him a lot of moral support when he felt depressed or demoralized for not feeling close to his 100%.

To this day he feels very well, he says that his experience with the agency was incredible, so much so that he recommends the agency to all his childhood friends. 10/13/2022
The agency helped me in a very difficult moment for my family, when my aunt suffered a fall resulting in a broken femur.

The day we returned home after her operation I called to ask about the services and the next day I had someone at home to assist me with her meals, transfers and personal care.
At all times we all felt completely satisfied with the treatment received, we never felt that the aides were taking care of a client but of a family member.
We were able to leave this difficult situation behind thanks to the effort and dedication of the staff assigned to us.

If at any other time I need this agency, I would not hesitate to call again! 09/26/2022
My cousin used this agency service to escort him to and from appointments.
As time passed he became more dependent and had to increase coverage; aides sent were able to make the transition super easy and comfortable for him since his mobility was getting limited (wheelchair bound).

Staff was incredibly well trained, polite and they really seem to love what the do
Thank you Home Instead! 09/05/2022
It's only been a few months since my family has been involved. Yet, I am satisfied so far. My uncle has not expressed any unhappiness with the caregivers and they all seem to care for and about him.
The nurse was extremely professional and consistent in providing the highest quality of care.
So far, so good. 08/12/2022
My aunt was diagnosed with dementia, she was regressing to her primary language ( Spanish ). I had heard many good things about this agency so I decided to call.
The person who answered the phone was very diligent and promised to try as much as possible to meet my needs.
Long story short, I was able to get the coverage that I was looking for my aunt with aides with advanced experience taking care of seniors with dementia and of course they were also able to communicate with her in spanish. All of them were able to involve my aunt in activities that kept her cognitively engaged.
I am very content with the service! 07/26/2022
I enrolled my mother with Home Instead basically to help her with her daily errands and companionship but it has become so much more than that.Her aide has built a strong relationship with her over the last year...
I was shockingly surprised when her aide ( her angel fallen from heaven as she likes to call her ) sent me videos of my mother singing and dancing all over the place.
I can't visit her as often as I want for work reasons but knowing that my mom is happy in my absence is a truly satisfying! 07/12/2022
"We hired this agency to provide companionship to my mother and they did so much more than that. The staff that was sent was always very attentive to all of her needs.
A huge thank you from the Beil family
" 06/06/2022
My father was diagnosed with cancer and needed 24/7 care
The Home Instead staff was so caring and professional that it made our journey easier.
They allowed us to keep my father at home for longer during this COVID-19 times. The team that was sent to me surpassed all my expectations and I wouldn't blink to recommend this agency to anyone else. FIVE STARS PLUS 09/02/2021
We used Home Instead for my mother in law last year. Professional and caring staff, great service. The caregivers were on time, knowledgeable and proactive. Would definitely recommend! 06/24/2021
My father was in a car accident last month, his physician suggested we hire a caregiver to assist him during the recovery stage. We decided to move forward with Home Instead. The aide sent home was extremely helpful and attentive of him; allowing him to rest. He is now back on his feet, and slowly ambulating with the caregiver's assistance. I must say it has been a blessing to have someone accompany him during this fragile period. We are very satisfied to have chosen Home Instead during this time of need. 06/02/2021
A family friend recommended Home Instead, my father needed help and we decided to move forward with them back in 2019. It was such a relief to have an aide care for him throughout the day, it really allowed the family to continue with our routine, feeling at ease about leaving him in good hands. Two years later, we are still very happy with our choice. The aides have now become a part of our family! 05/20/2021
We hired Home Instead during our short stay in New York earlier this year. The aides sent for my mother were terrific; very attentive and caring. The office staff was most helpful at all times. 05/06/2021
We worked with Home Instead for 3 years to care for my sister. She needed round the clock care with personl care, medication reminders, laundry, bathing, shopping, cooking. We had 3 lovely aides who were diligent, caring, trustworthy and dependable. The office was always accomodating our needs and checking in to see we had everything. During COVID, they made sure to teach us how to stay safe and clean our food and clothing properly and made sure we had supplies when most stores had run out. I highly recommend them 02/29/2020
My husband and I live outside the tri state area and don't get to Manhattan except for major holidays. We needed a team we could trust to handle the small and big details for my (elderly) godmother's care. These guys really know what they are doing and I mean 24/7/365. There were other options that were a little cheaper but these guys take this business very seriously and will bend over backwards to make sure my godmother and all her elderly care needs are handled (everything from medication reminders, doctors appointments, administrative tasks, beauty parlor , all personal care needs while maintaining her dignity and treating her like she is the queen of her queendom). You can call at 3pm or 3am and you will get a full-time staff member who knows everything. I hope to have them around when I am older. Seriously. 02/27/2020
Wow. The social worker told me they were the best and they were. Their nurse came and assessed within 2 hours and within 5 hours we had round the clock service that was and continues to be seemless. Anytime there is a problem of many nature, we get called ASAP/ They even have tablets in the homne that allow us to see what is going on in the home and allows our dad to do a host of brain stimulating activities. Love this service. 03/18/2014
We have been using Home Instead Senior Care for 5 years to care for my parents. We had tried to manage their care on our own, but when we realized we needed help, we turned to Home Instead for assistance. Our lives are much more happy and relaxed since receiving help from their wonderful caregivers. In fact, one caregiver in particular, (Jessica) has become like a member of our family. She provides my father and our family such comfort knowing that she will be there to take care of him. Home With Help management has always been easy to work with and very attentive to our needs. 03/18/2014
We would like to acknowledge how outstanding the home health aides from Home Instead Senior Care are. You always made sure that every person you sent was well prepared and oriented not only in what they do, but on the specificities of my mom's illness. I do not know of any other service in Manhattan that would have been able to do this 03/18/2014
I found the staff to be so helpful. Christian and Claudia (the owners) are available 7 days a week to discuss my mom's care and truly care. They are always responsive to my emails and correspond with my mom's doctors. This is so helpful since I have no time for any of that. I don't know what I would do without them
CONNECT WITH OTHER BUSINESSES
560 Sylvan Avenue 3rd Fl STE 3160 Ofc 23
Englewood Cliffs, NJ 07632
Share my information with the selected business so they may contact me. I understand this information will be subject to the business' privacy policy.
Join now to request more information
The email address on your Facebook account does not match your Care.com account. Please log in with your Care.com credentials and link the accounts in the 'My Profile & Settings' page.
or
CHECK OUT OTHER OPTIONS NEAR YOU
SPECIAL OFFER
Free Preliminary Consultation!
Join free to contact this business
The email address on your Facebook account does not match your Care.com account. Please log in with your Care.com credentials and link the accounts in the 'My Profile & Settings' page.
or
Join free today
Sign up now! It only takes a few minutes.
What services do you offer?
Last, but not least...
Fill in the blanks to create your account.
Thanks—you're almost there.
Create your login below.
Care.com is the world's largest online destination for care. We connect families with great caregivers and caring companies to help you be there for the ones you love.
Care.com does not employ, recommend or endorse any care provider or care seeker nor is it responsible for the conduct of any care provider or care seeker. Care.com provides information and tools to help care seekers and care providers connect and make informed decisions. However, each individual is solely responsible for selecting an appropriate care provider or care seeker for themselves or their families and for complying with all applicable laws in connection with any employment relationship they establish. Care.com does not provide medical advice, diagnosis or treatment or engage in any conduct that requires a professional license.
Care.com and "There for you" are service marks or registered service marks of Care.com, Inc.
© 2007-2023 Care.com, Inc. All rights reserved.