COVID-19 Safety and Vaccination Updates
The health and safety of families and caregivers is our top priority. We always taking precautions to prevent the spread of infectious viruses, but COVID-19 presents unique challenges. We've assembled the following FAQ's to help you make the most informed decisions for you and your loved ones.
Frequently Asked Questions on Caregiver Vaccinations
Care.com Digital
Care does not mandate or verify whether caregivers have received any type of vaccinations (Flu, Measles, COVID-19). Providers may choose to add the COVID-19 vaccination badge to their profile to indicate to families that they have been vaccinated. Sharing this information is at the election of the caregiver. We value equity and are careful not to unfairly disadvantage families and caregivers who are not comfortable sharing their personal health information publicly. Instead, we provide the tools to communicate prior to hiring and strongly suggest that both families and caregivers inquire about the status of vaccination if that is a determining factor for hiring. We have compiled a helpful interview guide for the hiring process and armed our caregivers with pointers on how to respond to parents requests. You can find the guide here.
Backup Care:
Care requests Backup Care providers to share their COVID-19 vaccination status: however, Care is only able to verify the information of the caregivers we employ. Care does not verify health information for the caregivers of our agency partners. Sharing this information is at the election of the caregiver. Caregivers may share their vaccination status with a family upon request, but are not required to share personal health information. Regardless of vaccination status, caregivers are still required to adhere to CDC health and safety best practices when providing care described here.
You may add a preference for a vaccinated provider when requesting a caregiver and we will attempt to match based on the vaccinated criteria. In the event that Care is unable to match a vaccinated caregiver for your request, you will be contacted to discuss alternative care options available based on your benefit.
At this time, caregivers are not required to be vaccinated to provide BUC services.
If anyone in your household may have been exposed to COVID-19 (coronavirus), has tested positive or is experiencing symptoms consistent with COVID-19, we require a 10-day wait period since last possible exposure, onset of symptoms or positive test, whichever occurred last, before requesting Child or Adult Backup Care. When you request Backup Care, you will need to confirm that no member of your household has the virus or is within this precautionary wait period. And, we need to be notified if there are any health changes in your household between the time you request care and the day the care is taking place.
To avoid the spread of contagious diseases, we cannot provide Backup Care to any person who has a fever of 100 degrees or above, regardless of their vaccination status, exposure history, or the presence or absence of other symptoms. 
What precautions have you taken regarding the health of your caregivers in your Backup Care network?
As it relates to COVID-19, we are requiring our care providers to adhere to the CDC-recommended best practices described here. This includes: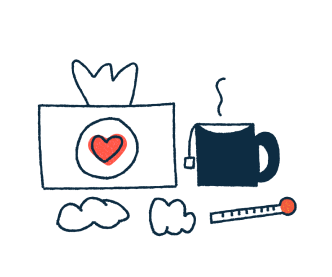 Taking their temperature before they leave to go to any job to confirm they are fever-free (100 degrees or above) and letting Care.com know if they are not feeling well;
Using preventive hygiene and washing their hands thoroughly with soap and warm water, for at least 20 seconds, when they arrive at a job and throughout the day;
Wearing a face covering for the duration of a Backup Care job.
The caregiver will reach out to the family in advance of when the care takes place to let the family know that they will be arriving wearing a face covering – and throughout the duration of care – and ensure that there has been no change in the household's health status since they booked the care.
We ask that families do their part in maintaining a safe environment by adhering to the 6-foot social distancing guidelines and wearing masks when possible.