Find Westwood House Cleaning and Maid Services
Search by location, services offered and read reviews! Choose from 472 house cleaning services near you.
A house cleaning service can be a great option for your for home if you:
Need reliable house cleaning help that is efficient and cost-effective
Want routine, scheduled house cleaning by trained professionals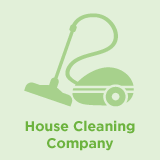 1210 Vfw Pkwy Apt 6
West Roxbury, MA 02132
Established in 2003
We offer environmental cleaning, cleaning for more then 10 years around Boston, great references.
15 Elmore St
Roxbury, MA 02119
Established in 2014
Do you have a home or office that needs to be cleaned regularly? Choosing a quality cleaning service can be a very stressful undertaking. With so many cleaning companies to choose from, it can be v...
More >
1644 Dorchester Ave #1
Dorchester, MA 02122
Established in 1979
Merry Maids provides customized residential cleaning services throughout the United States and franchises worldwide. Our staff of cleaning professionals is carefully screened and extensively trained b...
More >
35 Lawrence St
Brighton, MA 02135
Established in 2004
My name is Stela Dantas. I have had over 10 years experience in house cleaning. I work mainly in the Greater Boston area. I run a schedule house cleaning service which includes several houses in their...
More >