Westminster Day Care
Search by location, read reviews, and find the perfect Westminster daycare for your family today!
20362 Randall Street
Orange, CA 92856
Established in 1983
At Santiago Children's Center we respect our children and encourage them to develop socially, emotionally, intellectually and culturally through age-appropriate activities in a warm, safe country atmo...
More >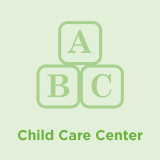 1336 S. Moonstone Street
Anaheim, CA 92805
Established in 1985
This is a large family licensed day care. We provide preschool activities (letters, shapes, numbers, and sizes). We provide after school assistance with homework. We have been in business since 1985 a...
More >

306 Broadway
Costa Mesa, CA 92627
Established in 2012
Welcome to Creative Kids Family Daycare! My highest priority is for your child to be safe, healthy and happy and I have taken these steps to make that happen: My home is professionally child and b...
More >