Westminster Day Care
Search by location, read reviews, and find the perfect Westminster daycare for your family today!
A daycare center can be a great option for your child if you:
Need care 20+ hours per week & have a monthly budget of $500 or more
Want a more social & structured environment for your child
20362 Randall Street
Orange, CA 92856
Established in 1983
At Santiago Children's Center we respect our children and encourage them to develop socially, emotionally, intellectually and culturally through age-appropriate activities in a warm, safe country atmo...
More >
306 Broadway
Costa Mesa, CA 92627
Established in 2012
Welcome to Creative Kids Family Daycare! My highest priority is for your child to be safe, healthy and happy and I have taken these steps to make that happen: My home is professionally child and b...
More >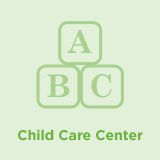 2050 Continental Ave
Costa Mesa, CA 92627
Established in 2007
LICENSED LARGE DAYCARE IN COSTA MESA HAS OPENINGS. I follow a preschool schedule and curriculum (age specific) from infants to elementary school (after school program available. *Monthly themes b...
More >
Regina Circle
Huntington Beach, CA 92649
Established in 2012
Welcome to Natalie's Small Family Day Care! License#3034312247 6 months/Toddler Care Full-time/Part-time CPR/First Aid/Preventive Health Practices/Member of the OCCCA Hours: 7:30 a.m.- 5:00 p.m...
More >