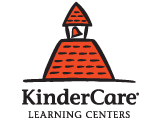 Welcome to the West Jordan Kindercare. You have taken the first step to getting to know what our experienced and passionate team of teachers have to offer you and your child. Whether your child has first words or first grade on the horizon, we're excited to show you how everything in our school is designed for learning!

What do these symbols mean?
Means they have passed our pre-screen criteria
Means they have not passed one or more of our pre-screen criteria or have not been pre-screened
When we do pre-screen, what do we look for?
During the pre-screening process our CareForce team:
Verifies profile information for accuracy
Cross checks the Better Business Bureau for accreditation and reputation ratings
Conducts an online media search for negative, newsworthy incidents
Performs an overall reputation check by reading a sample of online reviews
Please note that the CareForce pre-screening results do not reflect a care provider's licensing status. Learn more about licensing information for child care centers and in-home day cares
Information reviewed during the pre-screening process can change at any time. Accordingly, please make sure you perform your own research on the care providers you are considering and feel completely comfortable with the company or individual you have selected. Ultimately, you are solely responsible for selecting an appropriate care provider for you and your family.
About this program
SERVICES OFFERED
Up to 6 months
7 months-3 years
4-6 years
7-11 years
12+ years
After school programs
Before school programs
HOURS
6:30AM - 6:30PM
6:30AM - 6:30PM
6:30AM - 6:30PM
6:30AM - 6:30PM
Closed
Closed
Closed
Reviews
Average User Rating:
Niomi D says:
I had my son there for several months albeit a few years ago, but certainly an experience I will never forget. My son was in the infant room and transitioned to the toddler room. When he got into the toddler room, this is where things went south. My son was constantly getting bit by other kids. I absolutely understand that as toddlers, that is what they do. The occurrences however were excessive and I brought it up with the directors and they kept assuring me that they do take action against repetitive biters. I tried to give the benefit of the doubt and kept my son there having faith and trust that they were taking care of it. I brought it up once again to the assistance director and she told me "what would you like for me to do?" after I complained about all the biting again. I am sure they were tired of my complaining about it. I responded to remind her that it was her job to figure out how to resolve it. The final kicker came when I picked up my son who had a golf ball size bump on his forehead. I asked the caretakers what happened and they didn't even notice. Their faces were pure shock, they had no idea how he got the bump. I immediately pulled my son out and called the regional director who called me back once and then I was not able to get ahold of him. They were unphased by what happened from the teacher level, to the director level, to the regional director level. I have never been back.
Shannan R says:
I have worked at KInder Care and quit after 3 months. Even if the employees are wonderful, no one actually stays committed to the curriculum set for each class each day. Children are also not allowed to be given consequences unless the consequence is given to the entire class. On the other hand, children who are following directions and doing good things are not allowed to be rewarded unless the whole class is rewarded. This way of standards only leads to chaos. Good behaviors should always be allowed to be rewarded and to single that child out as doing something good so the standard can be set and children can learn through positive enforcement and see exactly what it is they need to do to also be rewarded.
I loved the people I worked with, but I will never send my child to any Kinder Care.
Jtleafty says:
My daughter was in this location for all of about 1 month before I pulled her out. She had attended other centers for most of her life and loved it. She hated this one from the beginning. The teacher turnover rate is very high and they all seem very unhappy, which of course rubs off on the children. The rooms for each age are not seperated except for pony walls and it's very loud and crowded. It was dirty and the final straw was one day my daughter came home with a dirty diaper that had obviously not been changed for hours! I will NEVER put any of my children back there.