West Chester Day Care
Search by location, read reviews, and find the perfect West Chester daycare for your family today!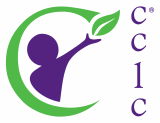 10580 Montgomery Rd.
Montgomery, OH 45242
TriHealth Early Learning Center?uses an exclusive educational program which provides unlimited opportunities for the development of the whole child. There's a unique curriculum for every age level, ce...
More >
9352 Main Street, 2nd Floor
Cincinnati, OH 45242
Established in 1983
The needs of children and their parents are the primary concerns of Youthland Academy's child care philosophy. By providing the best possible daycare to children, we are contributing to the happiness ...
More >