Watertown Day Care
Search by location, read reviews, and find the perfect Watertown daycare for your family today!
136 Franklin St.
Stoneham, MA 02180
Established in 2003
The Stoneham KinderCare has been with the community since 2003 Our center was built to provide quality care to our community. We are very excited to meet with you and your family. Our center was built...
More >

133 Cambridge Street
Burlington, MA 01803
Established in 2001
KinderCare Learning Centers is the leading provider of child day care and education. Age-appropriate programs and a staff of dedicated teachers ensure that children get the positive learning experienc...
More >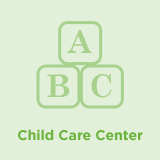 95 Silver Hill Lane
Waltham, MA 02451
Established in 2009
We are an EEC licensed in-home family daycare. Your child will receive the benefits of exploring their world and learning through play in a loving warm nurturing home environment. Our Motto is "Let...
More >