Washington Day Care
Search by location, read reviews, and find the perfect Washington daycare for your family today!
A daycare center can be a great option for your child if you:
Need care 20+ hours per week & have a monthly budget of $500 or more
Want a more social & structured environment for your child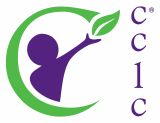 10903 New Hampshire Ave
Silver Spring, MD 20993
White Oak Wonders Child Care Center will offer CCLC's own unique Early Foundations Curriculum. The curriculum provides unlimited opportunities for the development of the whole child. There's a unique ...
More >

6607 Greentree Road
Bethesda, MD 20817
Established in 2009
At Creative Language and Arts school we provide an excellent opportunity for children to learn French and Spanish languages. Art classes are available daily for children starting 2 years old. Music an...
More >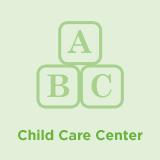 501 E Street SE
Washington, DC 20003
Established in 2013
CHCC will provide high-quality child care in a fun, loving and nurturing environment. CHCC's purpose is to educate and guide your little ones while you are away. We focus on cultivating self-esteem, p...
More >