Washington Day Care
Search by location, read reviews, and find the perfect Washington daycare for your family today!
5018 Yorktown Blvd.
Arlington, VA 22207
Established in 2009
Nannytainment Event Childcare provides onsite care giving services. We're fully insured, certified, verified, and trained professionals. Consulting with clients to ensure settings are conveniently loc...
More >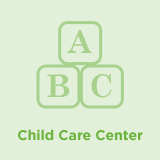 501 E Street SE
Washington, DC 20003
Established in 2013
CHCC will provide high-quality child care in a fun, loving and nurturing environment. CHCC's purpose is to educate and guide your little ones while you are away. We focus on cultivating self-esteem, p...
More >

1227 25th Street NW Suite 101
Washington, DC 20037
Established in 1981
Kiddie Academy of DC-West End 1227 25th Street, NW, Suite 101 Washington, DC 20037 Phone: 202-803-2494 Email: dcwestend@kiddieacademy.net Hours of Operation: 7:30 a.m. to 6:30 p.m. Ages Served: ...
More >