Babysitters in Hastings on Hudson, NY (10706)
Join now for
access to:
Contact Information
References
Background check options
Presently, a substitute teacher in the Hackensack Public School system. Responsible for managing children from grades K-12. Also, worked in the church's nursery six years and this experienced helped shape my decision of becoming a teacher.
Response:
Replies to
100
% of messages.
College:
Montclair State University
I have been the PTA President of my daughter's school for the last 3 years. During this time I have interacted with hundreds of children daily. I have welcomed numerous children in my home for play dates and have also baby-sat some of these children. Watching children...
More>
Response:
Replies to
100
% of messages.
(1 Review)

1
Hi, my name is Maria. I worked at a pharmacy in Bronxville, NY from 2006-2012 and prior to that I had a caregiver job for a family of 3 children in Yonkers, NY. I have a lot of experience in childcare. I have 3 children of my own who are well taken care of. I have...
More>
Response:
Replies to
58
% of messages.
380 Hawthorne Ave. Suite 1
Yonkers, NY 10705
5 miles away
Established in 1999

Lucy Home Group Corporation is comprised of three licensed Home Groups with capacity limits of 12-16 per location. Our childcare locations consist of an infant/ toddler program, preschool and pre-k s...
More >
Services offered:
After school programs, Emergency backup care, Special needs care, Summer camp

(2 Reviews)
I'm looking for a warm and wonderful family to work with. I have worked with ages newborn to 13 years old. I absolutely adore caring for children, and would love to do it on a full-time basis. I enjoy working with parents as well and believe very strongly in communication....
More>
Response:
Replies to
84
% of messages.
College:
SUNY Westchester Commmunity College
(2 Reviews)

1
I am an experienced Nanny of a few years. What I love most about taking care of children is knowing that I helped them learn and grow into amazing successful adults. I also love photography and with permission, I enjoy taking photos for them and turning them into...
More>
Response:
Replies to
94
% of messages.
College:
Ocean County College
I am a experienced person with all the love and care that you need for your children. my beliefs are that children need someone that can care for them stimulate their brains in the early stages of development. reading and getting them to participate in activities...
More>
Response:
Replies to
100
% of messages.
(2 Reviews)

2
Hello wonderful families! I have 10 years of experience (6 years paid) babysitting ages, birth -10 years. I am an Early Childhood-Elementary Education major in my Senior year. In addition to my experience, I have ample knowledge in the psychology of children and...
More>
Response:
Replies to
98
% of messages.
College:
Nyack College
(1 Review)
Ever since I could remember, I had this desire to be a caregiver. Whether that meant cleaning up after my siblings or helping my mother with laundry and dishes, I wanted to be of help. As I got older, I began looking for jobs after school and on weekends as a babysitter...
More>
Response:
Replies to
92
% of messages.
College:
University of Vermont
Last Login:
Within a month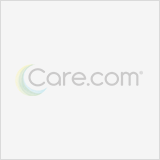 (1 Review)

2
I have raised two children of my own and have worked as a lunch monitor and classroom assistant in an elementary school for the past 3 years. I am also very pet friendly, having had them all my life. My knowledge of animal behavior (dogs especially) is vast.
Response:
Replies to
87
% of messages.
Yonkers, NY 10701
3 miles away
Established in 1993
We are a fully licensed and equipped family home daycare. We provide children with a fun and exciting learning environment in a loving and warm, home-style atmosphere. Tiny Tots Group Daycare is a ...
More >