Find Home Care Services and Home Care Assistance in Vero Beach, FL
Review local home care services and home care agencies to find the perfect caregiver for your aging loved one.
In-home care is best for people who:
Wish to remain in their home and can do so safely with the right support
Need moderate to significant daily assistance
Would benefit from having a companion in the home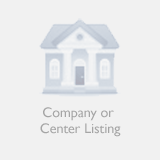 378 SW Kestor Dr
Port Saint Lucie, FL 34953
Established in 2009
We take care of the elderly in their homes with light house cleaning, transportation, help them with grocery shopping, preparing meals and more. We have a four hour minimum. We help with everyday livi...
More >
2689 SW Domina Rd.
Port Saint Lucie, FL 34953
Established in 1997
Senior Care, New and Expectant Mothers, Individuals recovering from illness or injury. Owned and operated by Wayne Hadley (Registered Nurse) and Kelly Hadley (Registered Physical Therapist). We hav...
More >
Senior Home Care Agencies Near Vero Beach