Find Home Care Services and Home Care Assistance in Vacaville, CA
Review local home care services and home care agencies to find the perfect caregiver for your aging loved one.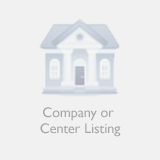 1652 W. Texas Street
Suite 254
Fairfield, CA 94533
Established in 2011
Agape Love Home Care is committed to providing high-quality, Personalized, Compassionate Non- Medical In Home Care. Our medical training and health care background means that your loved one will be in...
More >

1111 Webster Street
Fairfield, CA 94533
Established in 2009
Making the right care decision for your loved one can be a daunting task filled with stress, tension and pressure. There are many assisted living and care options to choose from and the terminology is...
More >

Mary combines years of experience supporting families on a local and national level with her passion for senior care.She draws inspiration from when her parents needed care and when her parents fell ill.

Mary is a licensed clinical social worker with a Master of Social Work from Simmons College School of Social Work.
3700 Delta Fair Blvd. Ste 201c
Antioch, CA 94509
Established in 2013
Caring Hearts In Home Helpers is a company that specializes in assisting seniors and the physically challenged with their simple day-to-day needs. From offering companionship and meal preparations to...
More >

3478 Buskirk Ave. Suite 1000
Pleasant Hill, CA 94523
Established in 1982

Griswold Home Care is the oldest in the industry and is focused on providing the best and most affordable non-medical home care in the industry. Simply put, we are focused on doing what is best for th...
More >

101 H St
Antioch, CA 94509
Established in 2009
Assisted Living In Your Own Home. We offer a wide range of non- medical in home care services that empower individuals to remain independent and safe at home. Safety and well being is our top prio...
More >

2151 Salvio St.
Concord, CA 94520
Established in 2012
You've Got a Friend Care Services provides clients and their families' peace of mind by offering non-medical assistance which includes: * Providing professional, competent, and empathetic caregi...
More >

2123 Mendocino Dr
Bay Point, CA 94565
Established in 2007
Life & Peace Care has been serving the Bay Area since 2007. We understand that there is no place like home when it comes to the care of loved ones. Life and Peace Care believes the important of making...
More >

526 Eaker Way
Antioch, CA 94509
Established in 2011
We are committed to providing the highest quality of home and healthcare service to our clients. Whether you need short or long term care we can assist you and your family 24 hours a day, 7 days a wee...
More >

Senior Home Care Agencies Near Vacaville