Upper Marlboro Day Care
Search by location, read reviews, and find the perfect Upper Marlboro daycare for your family today!
3504 Brinkley Rd.
Temple Hills, MD 20748
Established in 2012
Register Today.... HURRY!...Infant Slots Now Open Elder's Child Care is a licensed child care provider in Prince George's County, Maryland with 15 years of childcare experience. They provide a c...
More >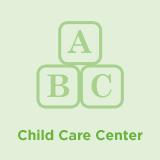 10605 Gator Ct
Clinton, MD 20735
Established in 2005
Family Day Care specialize for both English and Spanish families. Children and babies. Just walking distance of Waldon Woods Elementary School. Also accessible via school bus. Fully certified ...
More >