Find Torrance House Cleaning and Maid Services
Search by location, services offered and read reviews! Choose from 637 house cleaning services near you.
956 E. Century Blvd.
Los Angeles, CA 90002
Established in 2012
Fantastic Cleaning Services delivers trust, professionalism, quality and most of all a fantastic cleaning service. We are reliable and our dedication is to keep our clients satisfied and accommodate a...
More >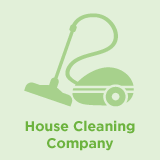 3303w 108 Th Street
Inglewood, CA 90303
Established in 2009
We have been working in house cleaning since 5 years ago and we are hard workers and detailed because we like to do our job with excellence. We have very good references. We are more than simply clea...
More >
2807 Oregon Court
Torrance, CA 90503
Established in 1979
Merry Maids provides customized residential cleaning services throughout the United States and franchises worldwide. Our staff of cleaning professionals is carefully screened and extensively trained b...
More >