Find Home Care Services and Home Care Assistance in Toms River, NJ
Review local home care services and home care agencies to find the perfect caregiver for your aging loved one.
In-home care is best for people who:
Wish to remain in their home and can do so safely with the right support
Need moderate to significant daily assistance
Would benefit from having a companion in the home
2214 Route 37 East
Toms River, NJ 08753
Established in 2011
Are you looking for in-home care assistance for yourself, or on behalf of a friend or loved one? We understand that finding the right home care solution can be difficult. We Provide Senior In-H...
More >
522 Brick Boulevard
Brick, NJ 08723
Established in 2004

Right at Home provides elderly care to thousands of adults in homes, assisted living communities and hospices across the country. With our at-home care, a caregiver visits your loved one so that they ...
More >
1000 Hwy 70
Lakewood, NJ 08701
Established in 2005
Home Helpers of Lakewood, NJ provides one-on-one care, personal care and companionship to those in need of a helping hand; from a few hours to the whole day. Our caregivers are thoroughly screened ...
More >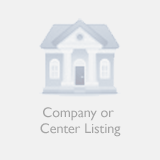 990 Ceaderbridge Ave STE ...
Brick, NJ 08723
Established in 2013
Golden Heart Senior Care A Comprehensive Approach to Senior Care Golden Heart Senior Care provides a unique community-based service to provide our New Jersey based clients with the highest quali...
More >
Mary combines years of experience supporting families on a local and national level with her passion for senior care.She draws inspiration from when her parents needed care and when her parents fell ill.

Mary is a licensed clinical social worker with a Master of Social Work from Simmons College School of Social Work.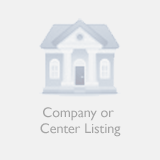 2510 Belmar Boulevard
Wall Township, NJ 07719
Established in 2012
Complete Care is a leading in home care provider, we offer the very best, compassionate care for the elderly. We offer a variety of services to give our clients the specific care they need, including:...
More >
97 Maple Ave
Red Bank, NJ 07701
Established in 2001
This is a non-medical companion referral service for the elderly servicing all of New Jersey. Live-In rates are $130 a day to $180 a day. Hourly services are a minimum of 2 hours per day minimum of 3...
More >
17 Linden Place Rear Cour...
Red Bank, NJ 07701
Established in 2010
Our specialized in-home care is uniquely designed to meet your needs and support your family. We track quality of care to be sure your concerns are quickly addressed. Our highly-trained staff are alwa...
More >
68 White Street Suite 737...
Red Bank, NJ 07701
Established in 2011
Take Care Companions provides companion and homecare services as our overall commitment to help seniors age gracefully at home, comfortably and with dignity, while providing peace of mind to families....
More >
130 Maple Avenue Suite 10...
Red Bank, NJ 07701
Established in 2001
For 13 years we have been providing in home care as well as technology solutions to seniors and other segments of our population who want to live independently in their own homes. Our care ranges...
More >
660 Tennent Road Suite 10...
Manalapan, NJ 07726
Established in 2009

Our licensed, bonded and insured agency is happy to serve all ages with personalized compassionate care in the home. Safety is our number one priority. We also provide free assisted living community...
More >
171 Pavilion Ave
Long Branch, NJ 07740
Established in 1979

Help In Home Agency Inc established in 1977 providing great quality care for the elderly, we provide care on a live in and live out basis. Care is provided in the comfort of your home, hospital, rehab...
More >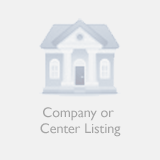 701 Brooklyn Blvd
Sea Girt, NJ 08750
Established in 2009

Home Care Services: Hourly & Live-In Care. 732-722-7800. Call Us for a FREE consultation! We understand that different circumstances require different types of care solutions. CareBridge Home He...
More >
9 Davison Ave. Suite 202
Jamesburg, NJ 08831
Established in 2009
ComForcare provide assistance in meeting all the daily needs of the home bound individual, from companionship to meal preparation, from hands-on personal care to 24 hour supervision. Our highly traine...
More >
Senior Home Care Agencies Near Toms River