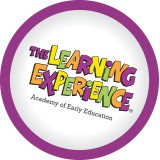 The Learning Experience - Fredricksburg
Child Care Center
21 Smokehouse Drive, Fredericksburg, VA 22406
540-656-2931
Company Website
At The Learning Experience Academy of Early Education, we believe that caring for and educating children is a noble and enriching task. We are more than just a child care center. We pride ourselves on...
More
About this program
SERVICES OFFERED
Up to 6 months
7 months-3 years
4-6 years
After school programs
Summer camp
HOURS
6:30AM - 6:30PM
6:30AM - 6:30PM
6:30AM - 6:30PM
6:30AM - 6:30PM
6:30AM - 6:30PM
Closed
Closed
Reviews
Average User Rating:


Kelly K says:
Kind, patient and educated staff works hard to ensure that the child and family develop skills to be successful not only in school, but also in life. The only complaint I have would be that the facility could be taken care of a little better. Parent volunteers would be sufficient for dealing with some of the small, cosmetic issues that would make the facility present better. Ms. Pam, Ms. Karen, Ms. Debbie and Ms. Kathleen are all wonderful with the children and put me at ease as a parent.