Tewksbury Day Care
Search by location, read reviews, and find the perfect Tewksbury daycare for your family today!

900 Chelmsford Street
Lowell, MA 01851
Established in 1982
You know you've chosen the right early education program when it "just feels right." Everything at Little Sprouts is part of our joyful mission to make children feel happy and parents feel confident. ...
More >
21 Geiger Drive
Tewksbury, MA 01876
Established in 1996
I am the owner and operator of Aunties Family Daycare in Tewksbury, MA. I offer a loving and safe environment for children from infant up until they are ready for kindergarten. I have been caring for ...
More >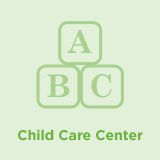 19 Crosby Drive
Bedford, MA 01730
Established in 1994
We offer child care for children ages 2 months to 6 years old, and after school care to children K thru 5th grade. Our guiding philosophy is to provide care that is both educational and fun, in an env...
More >
237 Winn St.
Woburn, MA 01801
Established in 2009
QUALITY CHILDCARE: Nurturing, highly qualified early childhood educators structure daily activities that are developmentally appropriate, academically stimulating, and fun! ARTS EDUCATION: Infa...
More >