Teaneck Tutoring Services
Read reviews, request information and choose the right service for you! Choose from 513 local tutoring and test prep services.
In-home Tutoring
New York, NY 10034
Established in 2011
MyGuru is a 1-1 tutoring and test prep company operated by Northwestern University graduate school students. We recruit excellent tutors with impressive academic backgrounds and a minimum of two years...
More >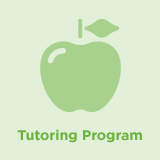 334 Gorge Road
Cliffside Park, NJ 07010
Established in 2010
First Class Tutoring specializes in SAT tutoring, high school coursework support, and college admission consulting primarily for high school juniors and seniors. Our tutors are specialists in their su...
More >

One-on-One Music Lessons In-Studio or In-Home
Clifton, NJ 07013
Established in 2004
The team at TakeLessons has been connecting music students with the best local music and voice teachers since 2004. We pride ourselves on providing safe, affordable, fun music lessons to students of a...
More >
555 North Ave 22-S
Fort Lee, NJ 07024
Established in 2010
We offer One-On-One Home Tutoring for any grade and subject. K-12, SAT, ACT, GRE and Adult Education. You tell us what you're looking for and we'll provide a dedicated, qualified tutor to match your n...
More >