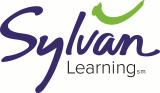 Sylvan Learning Center
Tutor & Lesson Instructor 5632 S. Redwood Road, Suite 64, Taylorsville, UT 84123 866-963-1296

Special Offer:
Get Started and Receive $100 Off a Sylvan Tutoring Program Today!
OFFER EXPIRES 05/07/2014
Learning isn't one size fits all. That's why Sylvan takes a customized approach to learning. - We tailor a learning plan exactly to your child's needs. - We create a custom learning experience that...
More
About this program
SERVICES OFFERED
Elementary School
Middle School & Jr. High
High School
Homework help
Math
Reading
Writing
Study Skills
HOURS
9:00AM - 6:30PM
9:00AM - 7:30PM
9:00AM - 7:30PM
9:00AM - 7:30PM
9:00AM - 5:30PM
9:00AM - 2:00PM
Closed
Reviews
Average User Rating: