Southfield Day Care
Search by location, read reviews, and find the perfect Southfield daycare for your family today!
A daycare center can be a great option for your child if you:
Need care 20+ hours per week & have a monthly budget of $500 or more
Want a more social & structured environment for your child
5631 North Adams Road
Bloomfield Hills, MI 48304
Established in 1992
At BSELC, our goal is to produce happy, intelligent, well-adjusted children. Here you will find a nurturing educational environment for children ages birth through 12 years. We recognize that each c...
More >


23500 Orchard Lake Rd.
Farmington Hills, MI 48336
At The Learning Experience Academy of Early Education, we believe that caring for and educating children is a noble and enriching task. We are more than just a child care center. We pride ourselves on...
More >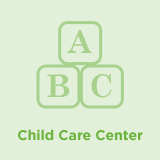 6139 Eastmoor Road
Bloomfield Hills, MI 48301
Established in 1985
BLOOMFIELD IN-HOME CHILD CARE Our spacious home has a beautiful park like, two acre setting with wooded nature trails. We have three separate age group areas for infants, toddlers and preschoolers....
More >

38651 Woodward Avenue
Bloomfield Hills, MI 48304
Established in 2013
Explorations School for Young Learners is a warm and loving community made up of students, teachers, parents and community members who work together to inspire play, creativity, imagination and a sens...
More >