Southfield Day Care
Search by location, read reviews, and find the perfect Southfield daycare for your family today!
20360 Parker
Livonia, MI 48152
Established in 1992
Donna's Tot Spot is a fully licensed group (12 children) home daycare which is open 24/7.The hours are flexible so that it will fit your needs and the needs of your family. Yes, I work seven days a we...
More >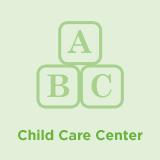 6139 Eastmoor Road
Bloomfield Hills, MI 48301
Established in 1985
BLOOMFIELD IN-HOME CHILD CARE Our spacious home has a beautiful park like, two acre setting with wooded nature trails. We have three separate age group areas for infants, toddlers and preschoolers....
More >