Solving Behavior Challenges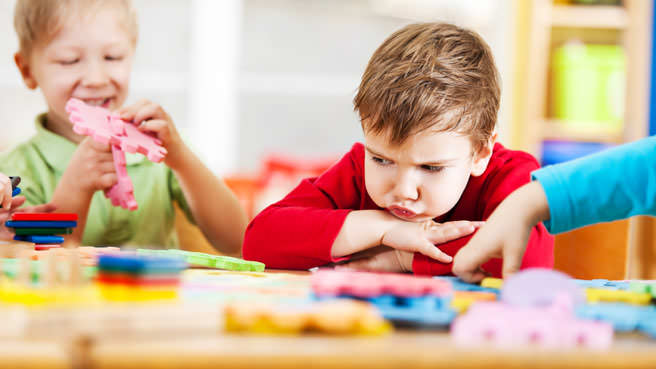 Advice for how to deal with challenging behaviors like biting, lying, cursing, separation anxiety, or trouble sleeping.
| | | |
| --- | --- | --- |
| "I hate the baby!  Why do we have to keep the baby?  You love the baby more than you love me!  The baby is yucky, take her back!" Welcome to sibling rivalry.  If you envisioned a big happy... | Can't stop yourself from dropping the f-word when you stub your toe? Did your kid just say the b-word? Here are some tips to stop cursing before it becomes a problem -- for you or your child. | |
Visit Sheila's Blog
Get advice and tips for your family from our founder (and chief mom officer), Sheila Lirio Marcelo.