Find Home Care Services and Home Care Assistance in Solana Beach, CA
Review local home care services and home care agencies to find the perfect caregiver for your aging loved one.
In-home care is best for people who:
Wish to remain in their home and can do so safely with the right support
Need moderate to significant daily assistance
Would benefit from having a companion in the home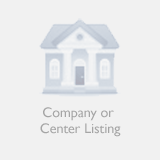 6965 El Camino Real Suite...
Carlsbad, CA 92009
Established in 2013
Acti-Kare Responsive In-Home Care provides non-medical care for everyone in your family. We hire specialized caregivers to provide loving care for seniors, pre/post natal moms, children and pets. We r...
More >
3790 Via de la Valle Suit...
Del Mar, CA 92014
Established in 1982
As you may know Griswold Home Care is the oldest in the industry and is focused on providing the best and most affordable non-medical home care in the industry. Simply put, we are focused on doing wha...
More >
2235 Encinitas Blvd
Encinitas, CA 92024
Established in 2009
We are a home care agency serving all ages through all the different stages of life. We are here to help when a new baby arrives, when a working mom needs a loving caregiver for her sick child or w...
More >
4350 Executive Drive Suit...
San Diego, CA 92121
Established in 2013
At 24Hr HomeCare we know how important it is to select the right non-medical homecare provider to care for you or your loved one. We are committed to providing the best possible care. Our team will go...
More >
Mary combines years of experience supporting families on a local and national level with her passion for senior care.She draws inspiration from when her parents needed care and when her parents fell ill.

Mary is a licensed clinical social worker with a Master of Social Work from Simmons College School of Social Work.
14781 Pomerado Road 152
Poway, CA 92064
Established in 1982
The Griswold Home Care office of Poway-Escondido-Santee is based in Poway, CA and provides a wide range of affordable in-home care, senior care and elder care services throughout San Diego County. Our...
More >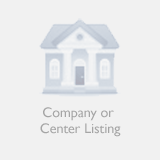 390 Oak Ave Ste. B
Carlsbad, CA 92008
Established in 2006
We are a privately-owned boutique-like home care agency. Small enough to know each of our clients and families on a first name basis, big enough to service all of San Diego and Surrounding Counties. W...
More >
518 S.Citrus Ave
Escondido, CA 92027
Established in 2012
We specialize in senior, developmentally disabled, children and adult, and Alzheimer's care in the comfort of your own home. We can assist with all activities of daily living. Bathing, dressing, gro...
More >
2103 S. El Camino Real, S...
Oceanside, CA 92054
Established in 2005
We have been serving the San Diego community since 2005 with skilled, trustworthy professional caregivers. We provide various levels of care to meet each clients unique needs. Our care staff is experi...
More >
3505 Camino Del Rio S Ste...
San Diego, CA 92108
Established in 2012
High Quality Non-Medical In-Home Care. Providing trained, licensed, bonded, insured, compassionate and trustworthy caretakers in San Diego, California and surrounding areas. Love Right caregivers sp...
More >
4420 Rainier Avenue Suite...
San Diego, CA 92120
Established in 2001
Comfort Keepers' ultimate goal is to provide seniors with the means to live full, independent, and dignified lives within the comfort of their own homes through high-quality in-home senior care servic...
More >
3665 Ruffin Rd. Suite 103
San Diego, CA 92123
Established in 1999
All Valley Home Care is proudly serving San Diego and surrounding areas (619)-276-8001 as well as Escondido and north county areas (760)-735-8899. We provide in-home care assistance for those in nee...
More >
7853 El Cajon Blvd Suite ...
San Diego, CA 92142
Established in 2008
Senior Helpers specializes in providing professional in-home non-medical assistance services, primarily seniors who are not ready to leave their home for an assisted living facility or nursing home. W...
More >
Senior Home Care Agencies Near Solana Beach