Find Assisted Living, Homes and Communities in Simi Valley, CA
Search by location, read about amenities, and find trusted senior care.
Assisted Living is best for people who:
No longer wish to or cannot safely handle home maintenance
Need moderate to significant daily assistance
Have a health issue such as Alzheimer's/Dementia or are a fall risk
Would benefit from group socialization
1255 Coventry Dr
Thousand Oaks, CA 91360
Established in 2010
Navita Residences is a Physical Therapist owned, premium residential care provider. We are dedicated to providing the highest level of care and supervision for our residents. With over 12 years of sen...
More >
622 N Harper Ave
Los Angeles, CA 90048
For the past 15 years, Better Living & Care has been providing quality, full service care for seniors. We are a family business operating five Los Angeles based Assisted Living/Residential Care Facili...
More >

734 N La Jolla Ave
Los Angeles, CA 90046
Established in 2009
Better Living & Care is an assisted living and residential care facility located in Los Angeles, CA. 24-hour Staff members are trained to help seniors who are recovering from a recent stroke, or who ...
More >

849 N Crescent Heights Bl...
Los Angeles, CA 90046
Established in 2000
Better Living & Care Homes? Crescent Villa location in the West Hollywood area of Los Angeles provides comfortable assisted living for seniors in a small, homelike environment. The staff of Crescent ...
More >
Mary combines years of experience supporting families on a local and national level with her passion for senior care.She draws inspiration from when her parents needed care and when her parents fell ill.

Mary is a licensed clinical social worker with a Master of Social Work from Simmons College School of Social Work.

729 N La Jolla Ave
Los Angeles, CA 90046
Established in 1997
The staff of La Jolla Villa is highly trained and experienced in caring for seniors in their assisted living facility. They provide 24-hour care and assists residents with daily activities such as dr...
More >

622 N Harper Ave
Los Angeles, CA 90048
Established in 2000
Better Living & Care Homes in Los Angeles, CA offers assisted living in the West Hollywood/Beverly Hills area of California. The facilities are easily accessible from freeway 2 and just a short dista...
More >

5128 Cedros Ave
Sherman Oaks, CA 91403
Established in 2011
Our mission here at Walnut Gardens is to provide seniors with assistance in their daily living, all while keeping their independence and dignity in tact. We provide a beautiful setting to live in, pl...
More >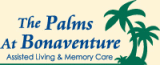 111 North Wells Rd
Ventura, CA 93004
The Palms at Bonaventure Assisted Living in beautiful Ventura, California, combines the care seniors need, the convenience they value, and the independence they cherish. The Palms is beautifully desi...
More >
Assisted Living Near Simi Valley