Find Nursing Homes and Senior Living Communities in Silver Spring, MD
Search nursing homes by location, read about the activities for residents and find quality care for your loved one.

3701 International Dr
Silver Spring, MD 20906
Bedford Court is a lovely community, conveniently located in suburban Silver Spring, and adjacent to Olney and Rockville in Maryland. Our community is within walking distance to Leisure World shopping...
More >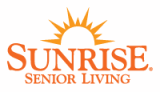 9707 Old Georgetown Rd
Bethesda, MD 20814
Step into a Sunrise Senior Living community and you can't help but feel at home. We stop at nothing to make your experience warm and inviting, from our homelike exterior architecture to our comfortabl...
More >

Mary combines years of experience supporting families on a local and national level with her passion for senior care.She draws inspiration from when her parents needed care and when her parents fell ill.

Mary is a licensed clinical social worker with a Master of Social Work from Simmons College School of Social Work.

7110 Minstrel Way
Columbia, MD 21045
Brighton Gardens of Columbia is located in Columbia, Maryland, a city that is nationally ranked as one of the 10 Best Places to Live by many publications. We offer Assisted Living in a beautifully app...
More >


5550 Tuckerman Lane
North Bethesda, MD 20852
Brighton Gardens of Tuckerman Lane is an assisted living community in North Bethesda, Maryland, located just minutes from the Metro Station, White Flint Mall and Strathmore Park. Brighton Gardens of T...
More >


9140 Belvoir Woods Pkwy
Fort Belvoir, VA 22060
Situated on 60 beautifully landscaped acres at the edge of Fort Belvoir, The Fairfax is a continuing care retirement community just minutes from Washington, DC and Old Town Alexandria. Established mo...
More >

1-855-490-8663
Or Request a Call: