Safety Checklist for Home Care
A just-in-case checklist for senior caregivers.

0 Comments
|
Do you have a senior care safety plan? Have the families you work for given you emergency contacts? This re-useable, just-in-case checklist for home care aides and elder caregivers will help you keep track of emergency contacts, procedures, and
health concerns for all the seniors
you care for.
Keep a copy on the refrigerator or make sure you have one with you each time you're on the job. If there's an emergency while you're working, this handy checklist will tell you what to do and who to call.
Stay safe!
Like this? Get more.
Sign up for the latest articles, news and tips of your choice. All delivered weekly to your inbox.
Find the senior care your loved one deserves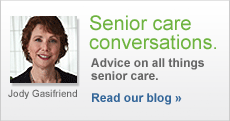 Visit Sheila's Blog
Get advice for your family from our founder (and chief mom officer), Sheila Lirio Marcelo.
Sponsored Listings

ElderLawAnswers
Find an attorney in your community to assist you with long-term care & estate planning issues.
Philips Lifeline
Finally! A Help Button that can automatically call for help. In an emergency, every second counts.

Caregiver Tax Service
Care.com HomePay
SM
handles your household payroll and taxes without work, worry or risk.