North Carolina Home Care
Find caregivers and in-home aides to help your loved one in North Carolina.

0 Comments
North Carolina - Home Care
Many seniors prefer to age at home, but as they get older, many do need help with daily tasks. For seniors who choose not to enter a facility, the best option is Home Care.
What is Home Care?
Home care lets seniors stay at home and brings in skilled caregivers to help with various tasks. Skilled medical home care is for seniors who need medical treatment including wound care, medication administration, or pain relief. Visiting nurses provide this kind of higher-lever treatment. Non-medical home care is for seniors who need help with routine tasks like bathing and dressing or grocery shopping and laundry
North Carolina Home Care Resources

Association for Home & Hospice Care of North Carolina
: An organization representing nearly 800 agencies and serving all of North Carolina.
NC DHSR Home Care Information: An overview of home care from the North Carolina Division of Health Service Regulation.
Outreach Home Care: A home care agency based in Marion, NC.
Liberty Home Care & Hospice: An agency serving North Carolina, South Carolina, and Virginia.
During your search for home care be sure to first understand what the right type of care is for your loved one. From there explore the options that exist in your area and find a caregiver that your family is totally comfortable with.

More Resources
Looking for quality senior care in North Carolina? Take a look at the local pages below.

Raleigh
Winston Salem
Cornelius
Like this? Get more.
Sign up for the latest articles, news and tips of your choice. All delivered weekly to your inbox.
Find the senior care your loved one deserves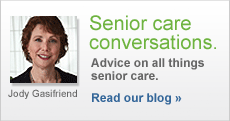 Visit Sheila's Blog
Get advice for your family from our founder (and chief mom officer), Sheila Lirio Marcelo.
Sponsored Listings

Philips Lifeline
Finally! A Help Button that can automatically call for help. In an emergency, every second counts.

ElderLawAnswers
Find an attorney in your community to assist you with long-term care & estate planning issues.
Caregiver Tax Service
Care.com HomePay
SM
handles your household payroll and taxes without work, worry or risk.