Looking For Caregiver For 98 Year Old Dementia Stage 1 Patient
Job Starts
Sun, Sep 9, 2012
I travel out of town semi regularly and am in need of assistance with my grandmother for those times. I am typically gone for a week to 10 days at a time. So I would need someone to help me on those days that I am gone from 11 a.m. to 5 p.m. I normally can provide 1-2 weeks notice for when I have to be out of town but there are times when it is sort notice based on works travel demands. My grandmother does have dementia but it is in the early stages and her mobility is not good so I need basically a babysitter to be her companion, get her to the lunch room (she stays at an independent living facility and gets assistance from me and another caregiver), get her back to her room, assist her to the bathroom, and just entertain her for those hours during the day as the other caregiver arrives at 6 p.m. most days. Additionally, I would also occasionally / or regularly (possibly) need this same type of assistance on Saturdays so I can have time to my family and daughter - my time is just gone and I am in need of assistance if there is a good fit. On the weekends, I am looking at a time frame of 12p - 7 p.m. Minimum experience required is 5 yrs. CNA minimum required, some nursing experience preferred. Photos required as part of your care. com profile to apply. Thanks very much.... I am in the beginning stages of this process but could possibly have a need in the next two weeks based on my travel schedule..
Who you'll care for:
Services Needed: Assisted Living, Home Care
Care Concerns: Dementia, Dressing, Mobility
We're looking for:
High school graduate
Non-smoker
Comfortable with pets
Job schedule
| | Sun | Mon | Tue | Wed | Thu | Fri | Sat |
| --- | --- | --- | --- | --- | --- | --- | --- |
| Early Morning6am-9am | | | | | | | |
| Late Morning9am-12pm | | | | | | | |
| Early Afternoon12pm-3pm | | | | | | | |
| Late Afternoon3pm-6pm | | | | | | | |
| Early Evening6pm-9pm | | | | | | | |
| Late Evening9pm-12am | | | | | | | |
| Overnight12am-6am | | | | | | | |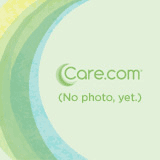 Posted by
Care.com user from Cypress, TX
Senior Care in Other Cities

Other jobs like this:
We need companion care for 5 days a week to take care of my mother in Houston. Companionship: Walk mom to her activities in her independent living facility. Schedule Details: Need someone to walk mom to and from activities and just be a companion to explain games, etc.
more
Job Starts
Tue, Apr 22, 2014
Transportation
Not Required
We need companion care to take care of my mother in Houston. Duties include providing companionship and social interaction. Part of your responsibilities will include running errands. Some light tidying up is involved. Medication management is required.
more
Job Starts
Wed, Apr 9, 2014
Transportation
Not Required
We need companion care to take care of my mother in Houston. Additional responsibilities include meal prep. We might ask you to run errands now and then. You'll also be responsible for transporting to/from appointments. Please be willing to do light housekeeping....
more
Job Starts
Wed, May 1, 2013
Transportation
Not Required
Want to see more jobs? Create a free profile.
Get started