Seattle Day Care
Search by location, read reviews, and find the perfect Seattle daycare for your family today!
A daycare center can be a great option for your child if you:
Need care 20+ hours per week & have a monthly budget of $500 or more
Want a more social & structured environment for your child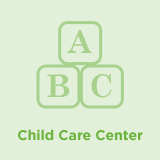 10631 18 Th Ave SW
Seattle, WA 98146
Established in 1981
Welcome to our child care program. We are here to provide quality, reliable child care for your children. We base our care on the philosophy that all children are equal and unique, and that they will ...
More >

12233 116th Ave., NE
Kirkland, WA 98034
Our preschool offers an individualized program of learning based on the Montessori Method - a philosophy which recognizes that a child's physical, social, emotional and intellectual development are in...
More >

10525 3rd Ave NW
Seattle, WA 98177
Established in 1995
NOW ENROLLING FOR SUMMER CAMPS for kids 3 years-11 years. Creative Kids Learning Center is located at Viewlands Elementary. Our preschool is for 3-5 year olds. It is a year round program with o...
More >