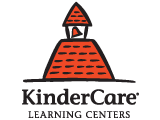 Scottsdale KinderCare
Child Care Center 16605 N. 56th St., Scottsdale, AZ 85254 602-903-4806
Welcome to the Scottsdale KinderCare, located on 56th street just south of Bell Road. As a nationally accredited school we ensure that the mandated Early Childhood Education Standards are adhered to d...
More
What do these symbols mean?
Means they have passed our pre-screen criteria
Means they have not passed one or more of our pre-screen criteria or have not been pre-screened
When we do pre-screen, what do we look for?
During the pre-screening process our CareForce team:
Verifies profile information for accuracy
Cross checks the Better Business Bureau for accreditation and reputation ratings
Conducts an online media search for negative, newsworthy incidents
Performs an overall reputation check by reading a sample of online reviews
Please note that the CareForce pre-screening results do not reflect a care provider's licensing status. Learn more about licensing information for child care centers and in-home day cares
Information reviewed during the pre-screening process can change at any time. Accordingly, please make sure you perform your own research on the care providers you are considering and feel completely comfortable with the company or individual you have selected. Ultimately, you are solely responsible for selecting an appropriate care provider for you and your family.
About this program
SERVICES OFFERED
Up to 6 months
7 months-3 years
4-6 years
7-11 years
12+ years
After school programs
Before school programs
Summer camp
HOURS
6:30AM - 6:30PM
6:30AM - 6:30PM
6:30AM - 6:30PM
6:30AM - 6:30PM
6:30AM - 6:30PM
Closed
Closed
Reviews
Average User Rating:

Joe R says:

We had a great experience with this KinderCare, before we moved out of the area. We were originally with the KinderCare at Paradise Valley Mall, but then it closed and we moved our kids to this center, even though it was quite a drive. We always felt confident that our kids were safe and well cared for, and their development was excellent while enrolled at this KinderCare. We are foster parents, and we and our kids were always treated with respect and dignity, and we sincerely appreciate the patience and cooperation of the management and teachers.

Julie says:

I have 2 children and was a stay-at-home mother. I recently decided to go back to work and my main concern was finding a good place for my children while I worked. I did my research and toured both corporate and private owned centers and home-based childcare. The minute I walked into this KinderCare location I knew I was in the right place.

The Director, Kate, was wlecoming and warm and took the time to talk with me about what I was looking for and what was important when it came to my kids. The school is clean, organized, and the teachers were amazing. I walked out of there knowing that I found a place for my kids to go.

We have been there for 8 months and both my kids have flourished. The management shows true care and concern, especially when we had some rough patches in the beginning. They would email me pictures of my kids while I was at work and would never be annoyed if I called to check in. My kids always leave happy and I cannot be more thankful that I have my kids at KinderCare

D says:

My family and I were asked to disenroll due to a complaint filed on me for inappropriate comments I made regarding an incident that occurred. My problem with this is I wasn't given any kind of warning nor were the accusations correct. The real issue is that the management never properly addressed all of my concerns. Band-aid fixes were made and yes things seemed somewhat better but overall still not great quality childcare. The teachers always treated my children with kindness which was the only reason I continued bringing them to this center. I would not recommend this center if you want childcare that gives you peace of mind. The management here does not know how to properly address concerns or handle issues brought to their attention.