Find Home Care Services and Home Care Assistance in Santa Cruz, CA
Review local home care services and home care agencies to find the perfect caregiver for your aging loved one.
In-home care is best for people who:
Wish to remain in their home and can do so safely with the right support
Need moderate to significant daily assistance
Would benefit from having a companion in the home
1574 Soquel Dr Suite A
Santa Cruz, CA 95065
Established in 2013
Why we exist: We are here to give you peace of mind. Whether you need help for yourself or someone you love, we provide services for companionship, homemaking and personal care that will allow you ...
More >

148 Hawthorne Ave
Palo Alto, CA 94301
Established in 2002
Our mission at Home Care Assistance is to change the way the world ages. We provide older adults with quality care that enables them to live happier, healthier lives at home. Our services are distingu...
More >

2880 Zanker Road Suite 203
San Jose, CA 95134
Established in 2012

We know how important choosing a quality care provider can be. The staff at Bay Area Senior In-home Care are special people. We take joy in our ability to make a difference in the lives of patient and...
More >

19925 Stevens Creek Blvd. Suite 100
Cupertino, CA 95014
Established in 2002
At Family Matters In-Home Care our specialty is professional, warm and compassionate senior care that allows our clients to live independently in the comfort of home. Whether our clients need us for a...
More >

Mary combines years of experience supporting families on a local and national level with her passion for senior care.She draws inspiration from when her parents needed care and when her parents fell ill.

Mary is a licensed clinical social worker with a Master of Social Work from Simmons College School of Social Work.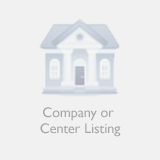 P.O. Box 24824
San Jose, CA 95154
Established in 2013
Radiance Home Health LLC provide exceptional home health aide and companion care in the home to seniors, elderly, mentally challenged and physically challenged adults. We serve clients transitioning b...
More >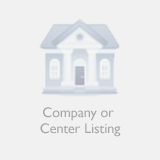 1515 The Alameda Suite 300
San Jose, CA 95126
Established in 2008
We provide senior care services to support the elderly with the activities of daily living or limited skilled care. This allows your loved one to remain in their home while still getting the attention...
More >

744 San Antonio Rd.
Suite 27
Palo Alto, CA 94303
Established in 2012

StarLight CareGivers is an independently owned small business located on the San Francisco Peninsula and is deeply honored for the opportunity to work with seniors and the disabled in our community. W...
More >

1800 El Camino Real Suite B
Menlo Park, CA 94025
Established in 1990
Matched CareGivers can provide families with welcome relief in your Peninsula home or an assisted living facility, and the security of knowing that your aging parent or loved one is lovingly cared for...
More >

1250 Oakmead Parkway 210
Sunnyvale, CA 94085
Established in 2007
1 + 1 Senior Care is a personable, reliable advisor that hand-holds families through the process of helping a loved one. We are your guide to having peace of mind. We do this by understanding your spe...
More >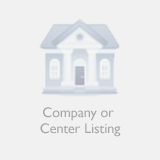 5475 Prospect Rd 201
San Jose, CA 95129
Established in 2002
Polynesian Care is a licensed non medical agency. We provide in-home care for elderly and disable people who needs help at the comfort of their own home. Services include: Companionship, meal prepar...
More >