Find Home Care Services and Home Care Assistance in San Jose, CA
Review local home care services and home care agencies to find the perfect caregiver for your aging loved one.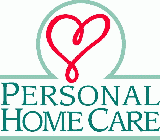 21565 Banyan St
Suite11
Hayward, CA 94541
Established in 2005
HIGHLY SKILLED INDIVIDUALS/WHO REALLY CARE At Personal Home care our professional caregivers treat our clients with the utmost respect and compassion. We are trained with diabetic and stroke clients w...
More >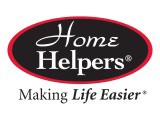 19925 Stevens Creek Blvd
Suite 100
Cupertino, CA 95014
Established in 2012
A trusted and respected provider of non-medical home care services and support for individuals who choose to remain independent in their homes and communities. We provide care and support to Seniors, ...
More >

Mary combines years of experience supporting families on a local and national level with her passion for senior care.She draws inspiration from when her parents needed care and when her parents fell ill.

Mary is a licensed clinical social worker with a Master of Social Work from Simmons College School of Social Work.
3137 Castro Valley Boulevard
Suite 201
Castro Valley, CA 94546
Established in 2002
Right at Home of Alameda County, CA provides elderly care to thousands of adults in homes, assisted living communities and hospices across the country. With our at-home care, a caregiver visits your l...
More >


3033 Moorpark Ave
Suite 2
San Jose, CA 95128
Established in 1977
Arcadia Home Care & Staffing of South Bay, CA services individuals living in the Santa Clara and the surrounding areas. Arcadia Home Care & Staffing provides a variety of home care services to seniors...
More >

595 Millich Dr.
Suite 100
Campbell, CA 95008
Established in 1996
Our Business has been enabling Seniors to live safer, more independent lives in their own homes or where ever they chose to call home since 1996. Our CAREGivers are required to pass a Live Scan Fing...
More >

5080 Seaview Avenue
Castro Valley, CA 94546
Established in 2005
There is a big need in our community to provide caring and competent home care. At AmeriCare, we work hard to find caregivers who love what they do and recognize the impact they have in their clients'...
More >

1269 Murdell Lane
Livermore, CA 94550
Established in 2011
Rent A GrandDaughter, a non-medical elder companion & aid provider.We take pride in being a family owned business that serves the Tri-Valley area.We provide aid to local elders and offer assistance wi...
More >

5655 Silver Creek Valley Rd.
Ste. 712
San Jose, CA 95138
Established in 2012
We provide quality in-home care that you can trust to ensure a secure independent living situation with a personal touch. Our services are extensive, our fees are flexible, and our caregivers are ava...
More >

6113 Ledgewood Terrace
Dublin, CA 94568
Established in 1982
Since 1982 Griswold Home Care has been helping families get the support and non-medical assistance they need in their own homes from professional, compassionate caregivers. 100% of the caregivers we...
More >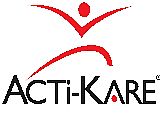 Fremont, CA 94555
Established in 2007
At Acti-Kare we recognize the value of every part of your family. We understand that it's not just spending time with you or your family member that counts. It's spending quality time in physical and ...
More >

1-855-490-8663
Or Request a Call:
Senior Home Care Agencies Near San Jose