Find Home Care Services and Home Care Assistance in Saint Louis, MO
Review local home care services and home care agencies to find the perfect caregiver for your aging loved one.
4411 N Newwstead Ave
Saint Louis, MO 63115
Established in 2010
The fundamentals of our business are to assist doctors with medically directed activities for the elderly and anyone with acute disabilities. Home care agencies have been providing service to America...
More >
12765 New Halls Ferry Rd.
Florissant, MO 63033
Established in 2012
Express Consumer Directed Services goal is to keep our clients independent in their own homes. In order to keep the consumer's optimal level of independence within their home environment and community...
More >
Mary combines years of experience supporting families on a local and national level with her passion for senior care.She draws inspiration from when her parents needed care and when her parents fell ill.

Mary is a licensed clinical social worker with a Master of Social Work from Simmons College School of Social Work.
3980 South Lindbergh Blv
Saint Louis, MO 63127
Established in 1996
Christian Community Home Care is an outreach program of St. Thomas/Holy Spirit Lutheran church. We are dedicated to providing services which allow individuals to maintain independence in the comfort ...
More >
634 E US Hwy 40
Troy, IL 62294
Established in 1998
Morning Glory Homecare, Inc., a business of helping others, began in 1998. Our goal is to provide seniors with the hands-on, loving care they need to stay at home, being there for them when family can...
More >
224 N. Hwy 67, #262
Florissant, MO 63031
Established in 2014
The CareGivers of Missouri is an in-home service provider that assists individuals and families. We are dedicated to helping our clients lead dignified, independent lifestyles in the comfort and safet...
More >
12125 Woodcrest Executive...
Saint Louis, MO 63141
Established in 2006
At Home Care Assistance of St. Louis, we strive to provide the highest quality care to our clients, developing personalized care plans to meet each individual's needs, goals and preferences. While mo...
More >
11330 Olive Blvd. Suite 2...
Saint Louis, MO 63141
Established in 1988
25 Years of Care and Services. As a full-service healthcare company, Maxim Healthcare Services has extensive experience providing home health, medical staffing, and wellness services in communities...
More >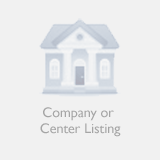 12333 Olive Blvd.
Saint Louis, MO 63141
Established in 2011
No Matter what the need, each and every day, individuals and families look to BrightStar for more: People who care more. Caregivers who are willing to give more of themselves to their work; who are ...
More >
428 McDonough Street
Saint Charles, MO 63301
Established in 1982
At Griswold Home Care, we understand that selecting a home care provider can be confusing. We aim to provide the best home care services possible while helping families and their loved ones understand...
More >
1811 Sherman Drive Suite ...
Saint Charles, MO 63303
Established in 2012
Locally owned and operated, BrightStar Care of Richmond provides services from companionship, dressing, hygiene assistance and medication management, to in-home blood draws, all of which are available...
More >
6209 Midrivers Mall Drive
Saint Peters, MO 63304
Established in 2013
Senior Care and Need, LLC promotes independence and quality of life. The primary goal of the Senior Care and Need staff is to maximize your loved one's independence and quality of life by delivering ...
More >
Senior Home Care Agencies Near Saint Louis