Find Home Care Services and Home Care Assistance in Sacramento, CA
Review local home care services and home care agencies to find the perfect caregiver for your aging loved one.
In-home care is best for people who:
Wish to remain in their home and can do so safely with the right support
Need moderate to significant daily assistance
Would benefit from having a companion in the home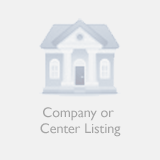 5416 Jackson Street Apt 8...
North Highlands, CA 95660
Established in 2013

Our multifaceted services range from simple housekeeping and companionship to post surgery, dementia, Alzheimer's and hospice. We help our seniors to live happily, healthy lives in the comfort of thei...
More >
1401 El Camino Avenue
Sacramento, CA 95815
Established in 2008
Right at Home of Sacramento, CA is an in-home care provider that believes seniors should be able to hold onto their independence by staying in the familiarity of their home. Right at Home of Sacrament...
More >
2747 Altos Avenue
Sacramento, CA 95815
Established in 2014
As an assisted living community, Solovyev Elderly Care allows for residents to live independently in a home-like residence while still having access to assistance with daily living: * Assistance i...
More >
1144 47th Street
Sacramento, CA 95819
Established in 2013

At Fijian Affordable In Home Care, we take care to provide our customers high quality services personalized for their unique needs. We are available to take your order 24 hours a day, 7 days a week. O...
More >
Mary combines years of experience supporting families on a local and national level with her passion for senior care.She draws inspiration from when her parents needed care and when her parents fell ill.

Mary is a licensed clinical social worker with a Master of Social Work from Simmons College School of Social Work.
1325 Howe Ave Suite 100
Sacramento, CA 95825
Established in 2010

Services we offer: Companion services: Help with supervision, recreational activities or visiting. Personal Care services: Help with bathing, dressing, toileting, eating, exercising or other per...
More >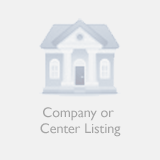 13405 Folsom Blvd Suite 2...
Folsom, CA 95630
Established in 1997
Harlow's Help at Home has been providing compassionate and professional home health and elder care throughout Sacramento, El Dorado and Placer Counties since 1997. Are life's golden years offerin...
More >
1223 Pleasant Grove Boule...
Roseville, CA 95678
Established in 1995
Hello, we are Tom and Jennfier B. and we are the owners of Right At Home, South Placer. Whether a family member needs a little extra help around the house, assistance recovering from a hospital sta...
More >
2007B Opportunity Drive S...
Roseville, CA 95678
Established in 2012

Why SYNERGY HomeCare? Why should you choose SYNERGY HomeCare? Because we CARE! We 're the only non-medical home care company with the proprietary C.A.R.E. Team approach. At SYNERGY HomeCare, C.A.R....
More >
250 Main St. Suite 201
Woodland, CA 95695
Established in 1974

ResCare homecare offers personal care assistance to any person of any age, primarily we serve the elderly, but we have served children and young adults in care. We provide a caregiver to your home a...
More >
7909 Walerga Rd STE 112
Antelope, CA 95843
Established in 1997

As one of Placer and Sacramento Counties most reliable and trusted home care agencies, we pride ourselves on providing exceptional care and support to seniors, new and expectant mothers, working paren...
More >
Senior Home Care Agencies Near Sacramento