Roslindale Day Care
Search by location, read reviews, and find the perfect Roslindale daycare for your family today!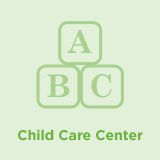 62 Harding Road
Roslindale, MA 02131
Established in 2011
Live, Laugh and Learn Child Care is located in Roslindale MA. Live, Laugh and Learn has proven teaching methods, rigorous curricula, passionate educators and sophisticated educational technology used ...
More >

467 Granite Street
Braintree, MA 02184
Established in 2007
KinderCare Learning Centers is the leading provider of child day care and education. Age-appropriate programs and a staff of dedicated teachers ensure that children get the positive learning experienc...
More >
84 Central Avenue
Newtonville, MA 02460
Established in 2011
Discovery Central Learning Center opened in January 2012. It is located in a new construction energy efficient home. On the ground level is a self-contained classroom with its own entrance, exit, bat...
More >