Richardson Preschools
Search reviews and choose the best preschool for your child!
2121 Bay Hill Dr
Plano, TX 75023
At Merryhill Preschool, we combine learning experiences and structured play in a fun, safe and nurturing environment - offering far more than just child care. Preschool is the first introduction to a ...
More >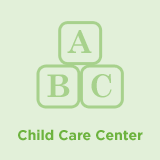 8601 Clear Sky Drive
Plano, TX 75025
Established in 1998
Passionate Certified Teacher with In-Home Licensed Daycare Has 2 Openings I would love the opportunity to love and nurture your child(ren) while at the same time offer an awesome educational founda...
More >
6509 Independence Pkwy
Plano, TX 75023
Established in 2001
A+ Prep School is proud to provide each child with a stimulating learning environment designed to teach questioning and investigation skills along with an extensive, solid educational foundation. ...
More >