Richardson Day Care
Search by location, read reviews, and find the perfect Richardson daycare for your family today!
A daycare center can be a great option for your child if you:
Need care 20+ hours per week & have a monthly budget of $500 or more
Want a more social & structured environment for your child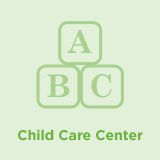 633 Hummingbird Ct.
Murphy, TX 75094
Established in 2012
Loving home with room to share with your child. 25 yrs experience in early childhood education. specializing in Infant ant toddler care.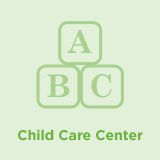 8601 Clear Sky Drive
Plano, TX 75025
Established in 1998
Passionate Certified Teacher with In-Home Licensed Daycare Has 2 Openings I would love the opportunity to love and nurture your child(ren) while at the same time offer an awesome educational founda...
More >
Across from Willow Bend Mall 6209 Chapel Hill Blvd.
Plano, TX 75093
Established in 2000
Since 1996, Kiddin' Around Plano has been serving its customers with high quality day care programs such as an infants (6 weeks to 18 months) program and children (over 18 months) program, along with ...
More >
13617 Neutron Road
Dallas, TX 75244
Established in 2007
We offer a pre-school preparation and kinder-preparation program for children with developmental delay, language and gross motor delay, autism, ADHD and behavior issues. Program runs 8:30 AM to 2:30 P...
More >